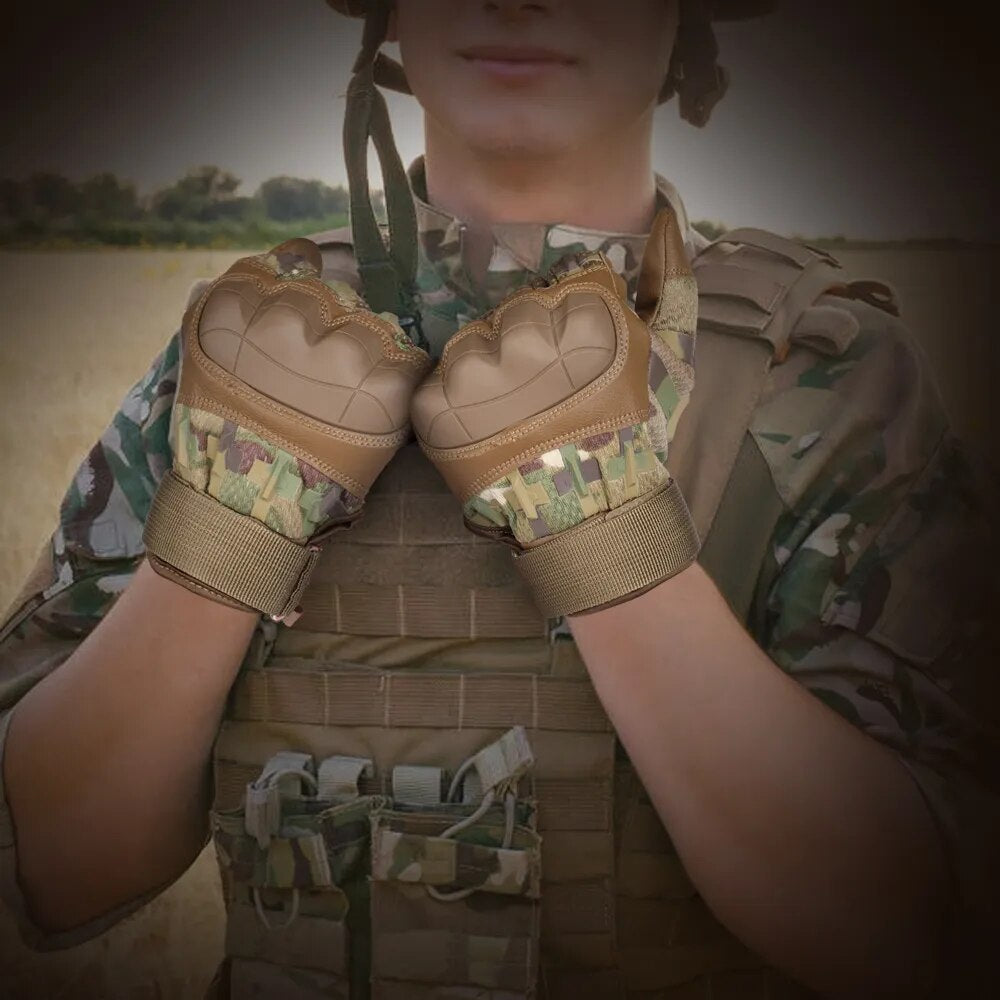 Tactical Gloves, Hard Shell Protective, Touch Screen, For Shooting Riding Hunting Fishing
Note: Estimated delivery within 14 working days after order is placed
Engineered for rugged performance, these versatile tactical gloves provide impact protection and no-slip grip for outdoor adventures. The adjustable wrist strap and lightweight shell allow unrestricted mobility while the touchscreen-sensitive fingertips enable device use without removing gloves. Durable enough for heavy duty use yet flexible for all-day wear, they're the ideal gloves for shooting, hiking, work, and everyday activities.
Shock-Absorbing Protection
Hard shell finger joints reduce impact and protect from injury.
No-Slip Grip
Silicone palm printing enables secure grasp on gear.