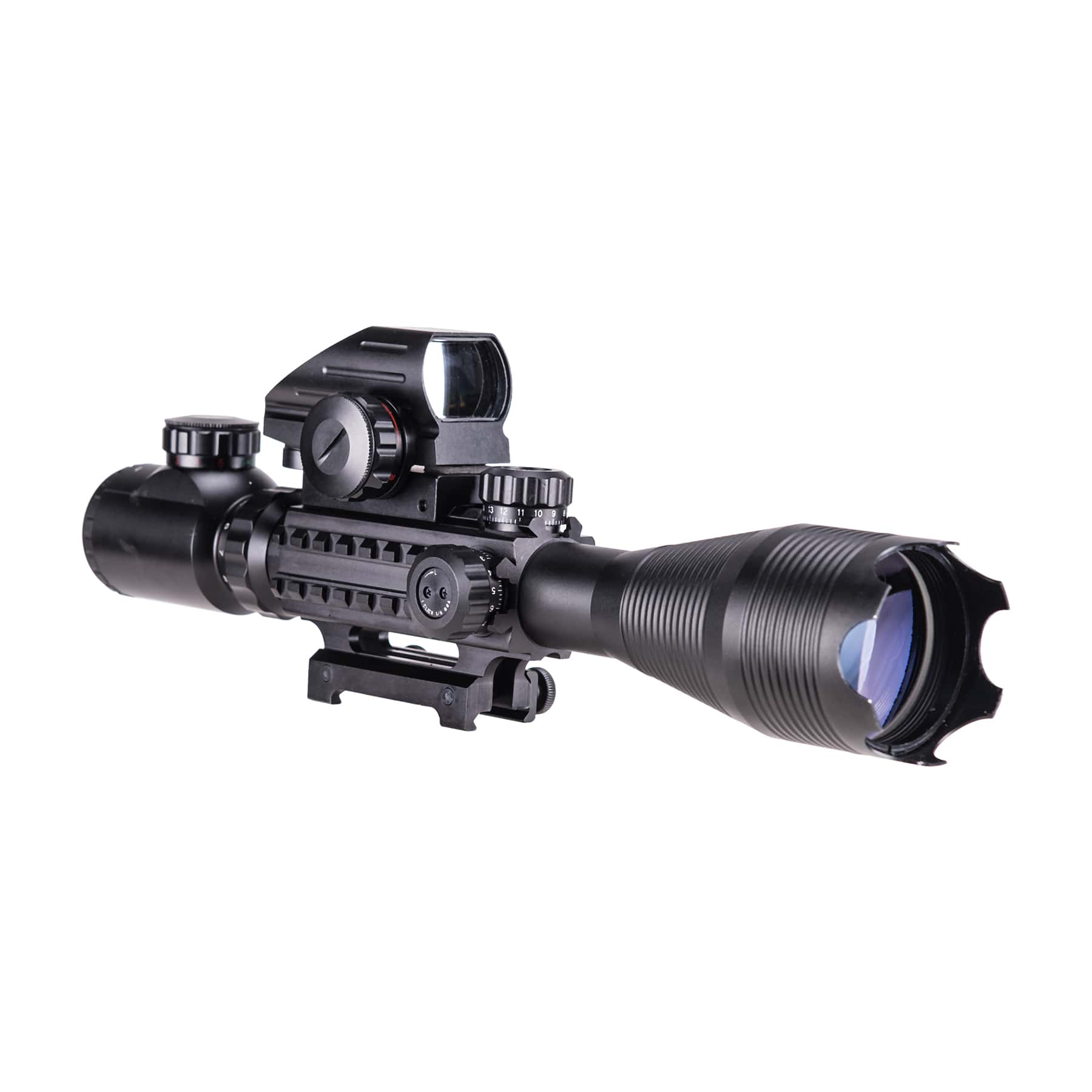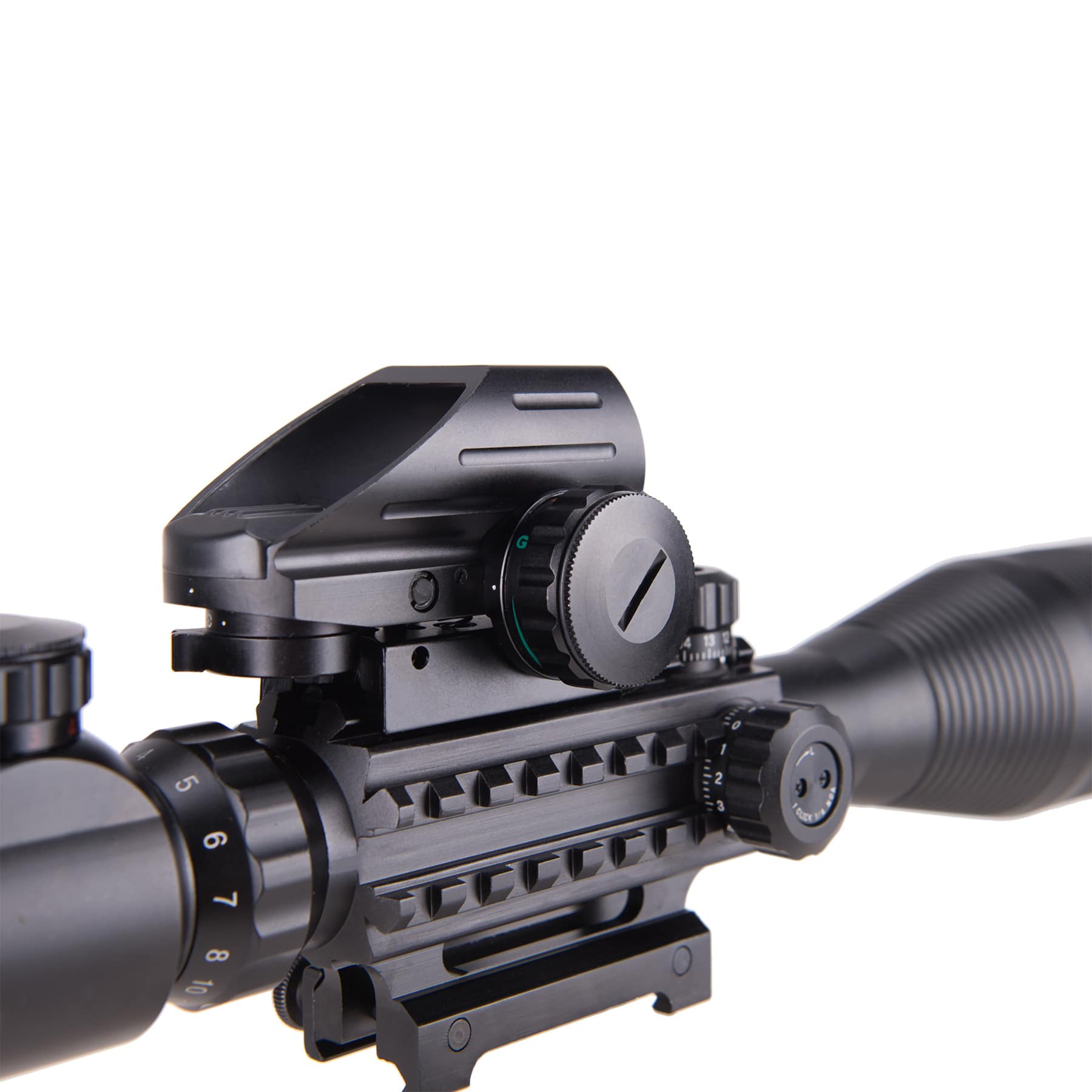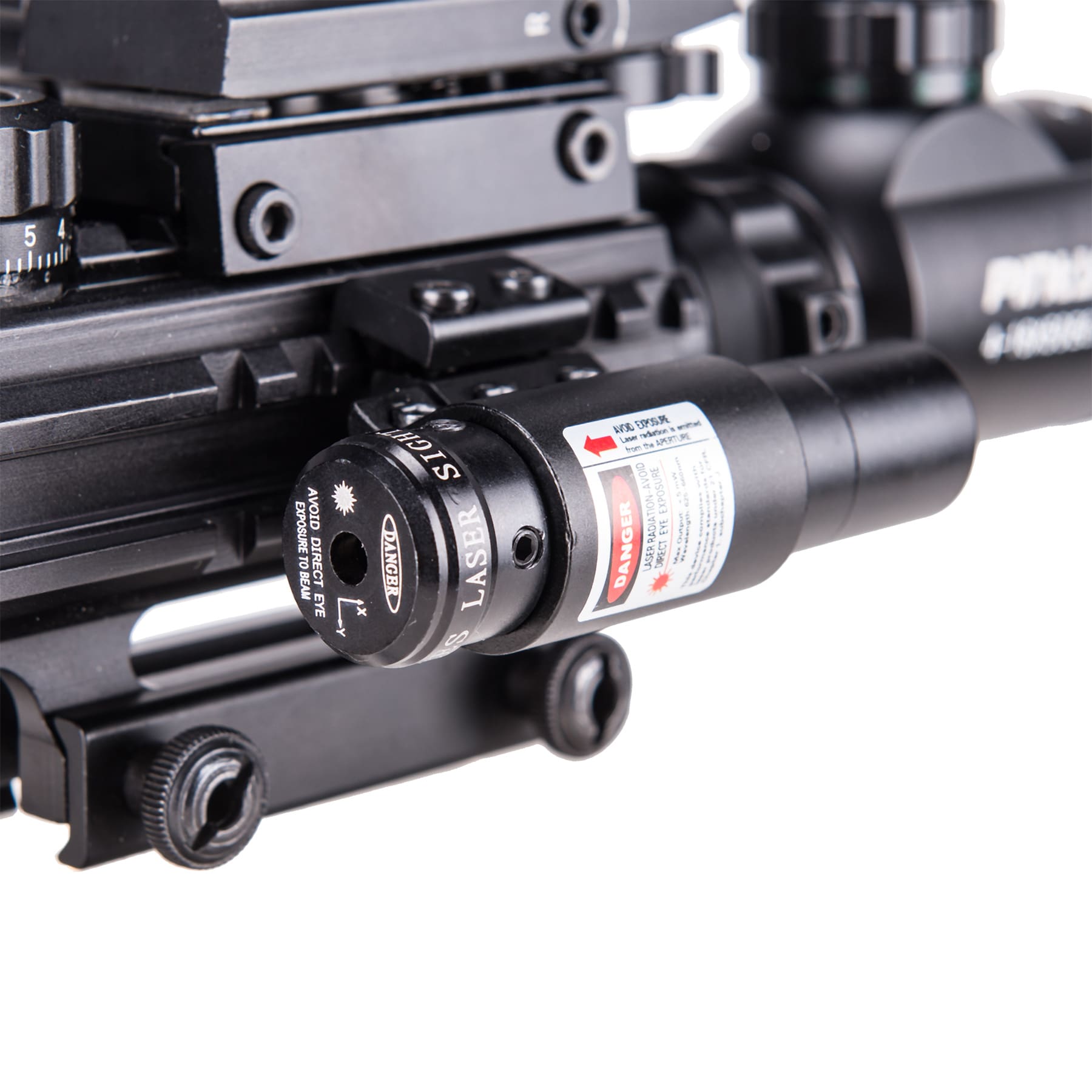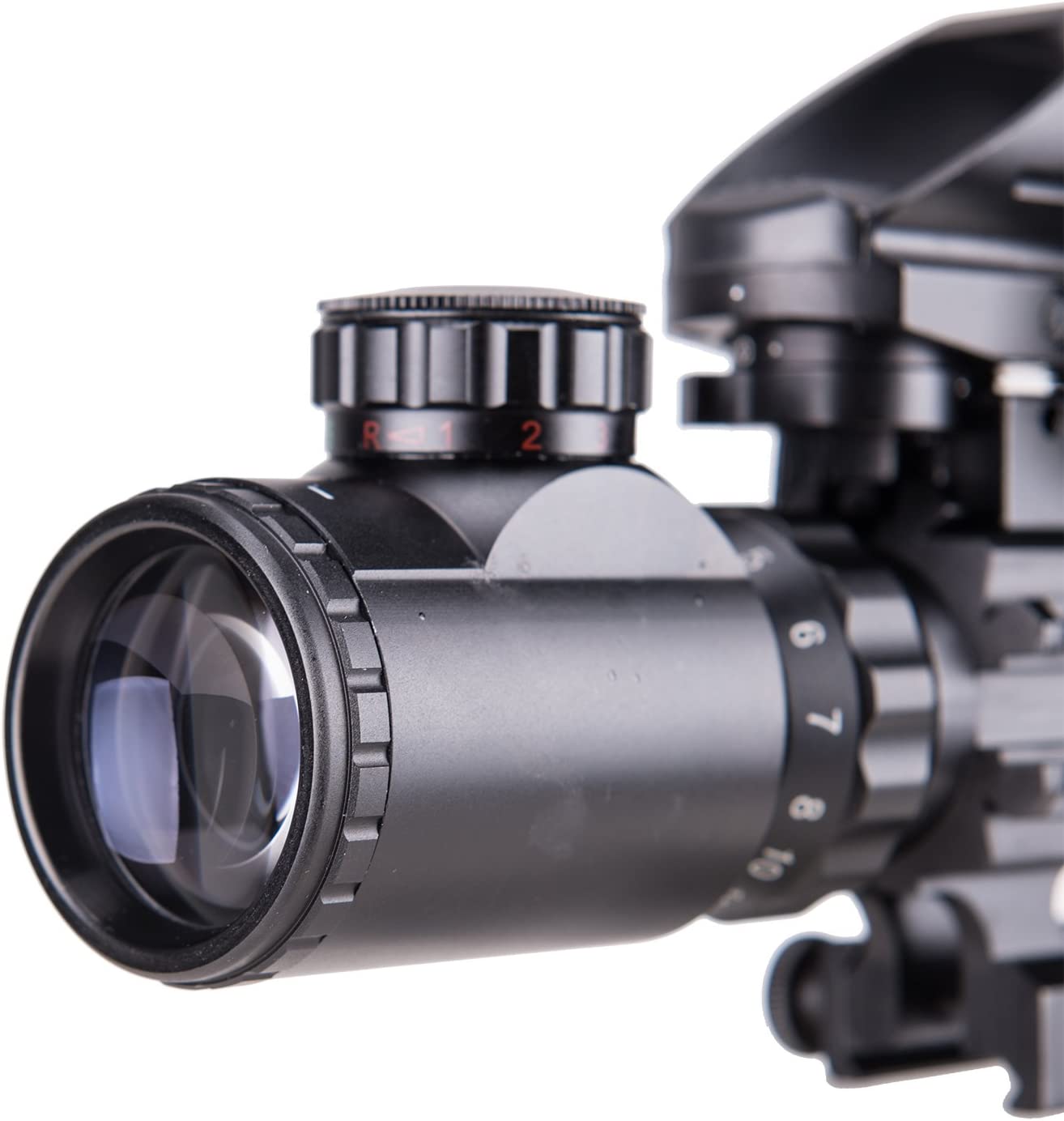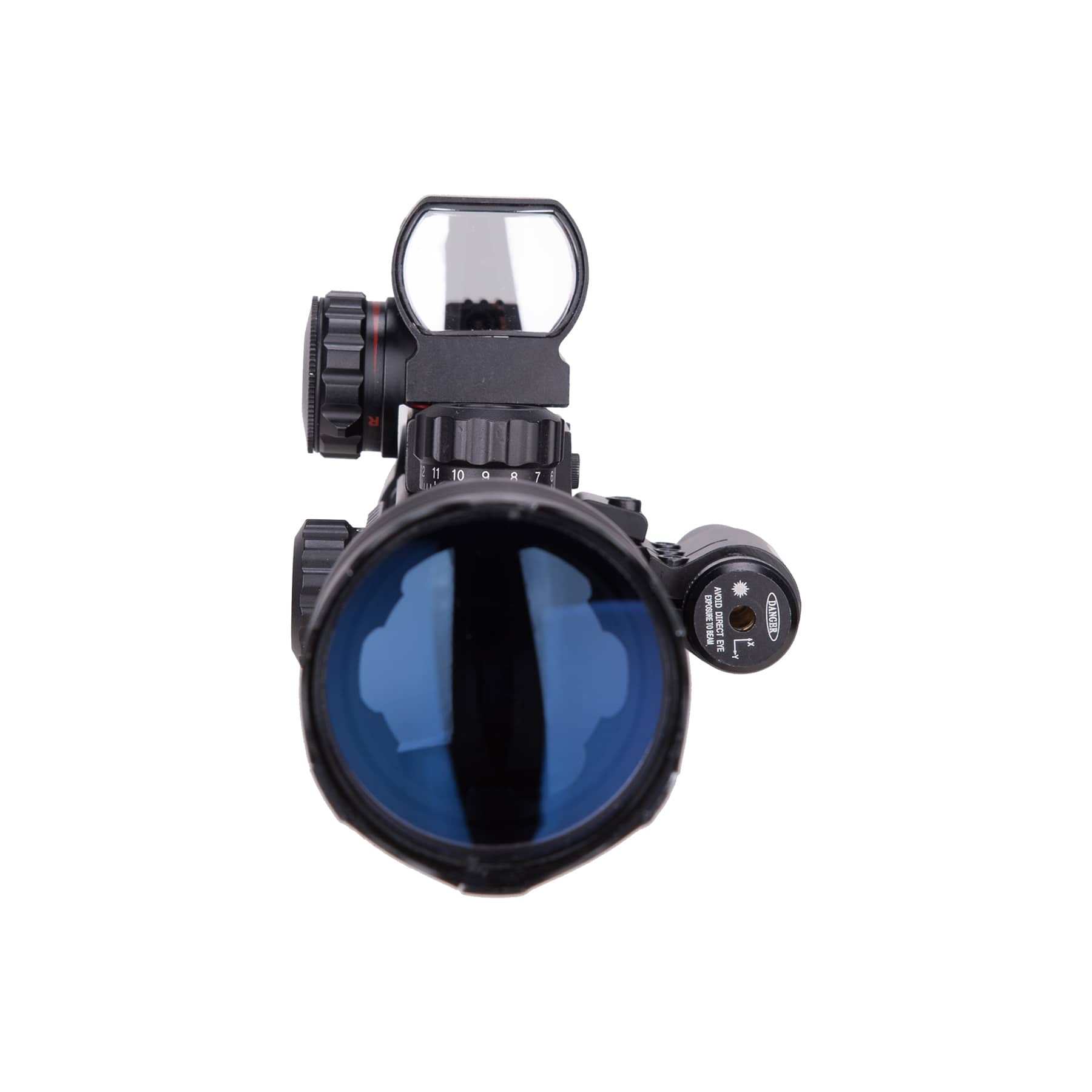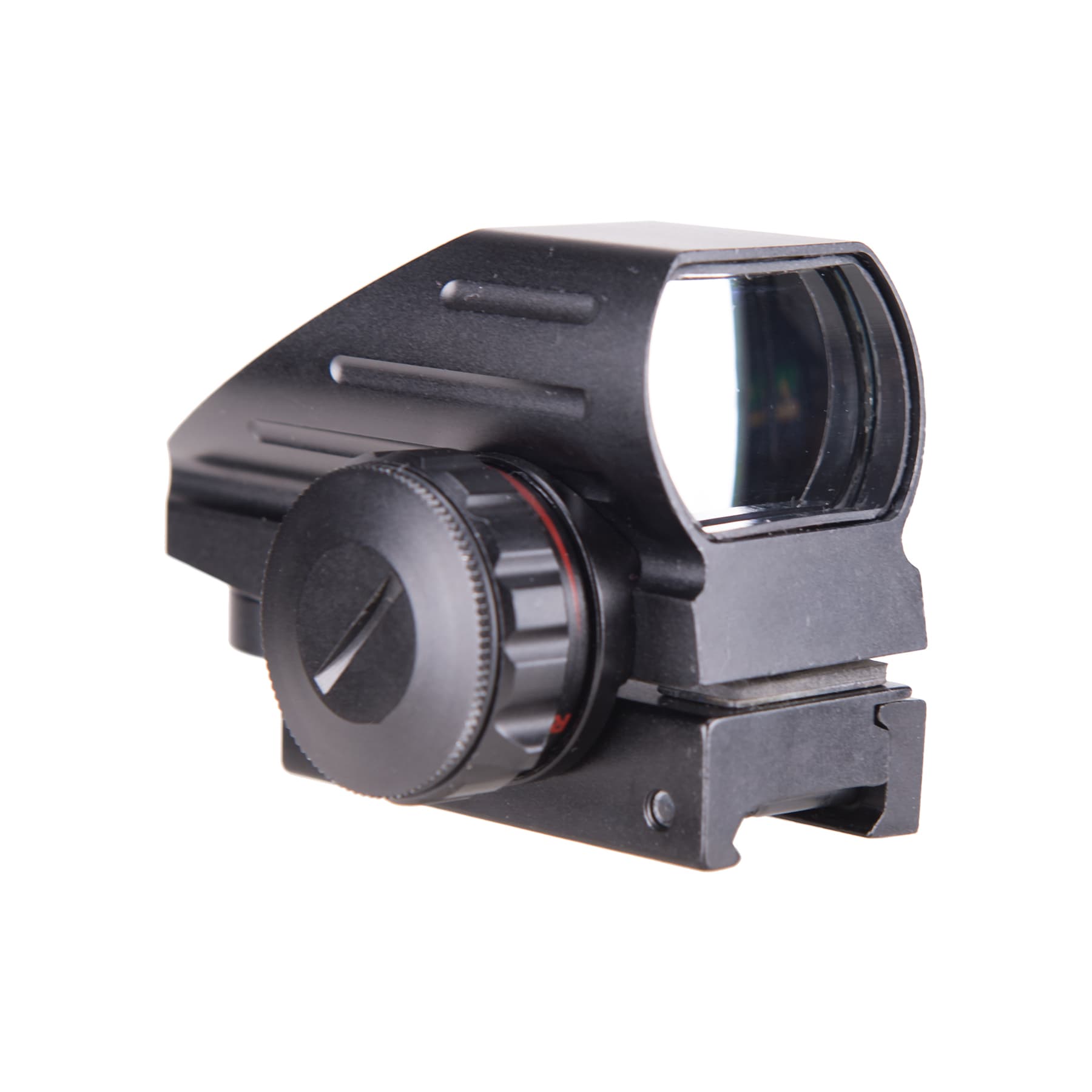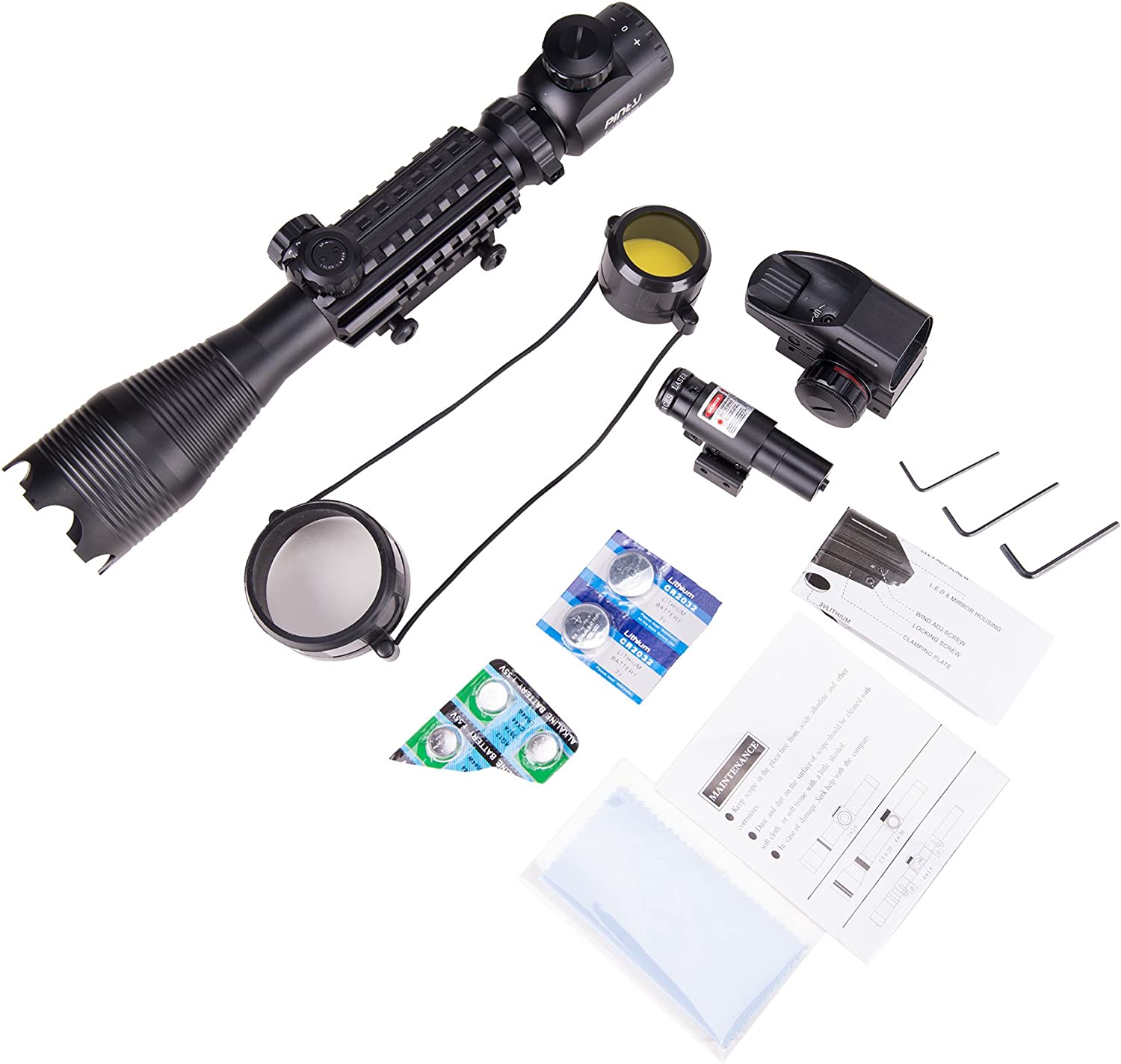 3 in 1 Scope Combo, 4-16x50EG Illuminated Rangefinder Rifle Scope, Red Laser
Leaves warehouse in 2 Business Days
Note: Shipping may be impacted by carrier delays
3 in 1 Rifle Scope Combo

Our three-in-one 4-16x50EG riflescope system truly does it all - at an unbeatable value.
This premium package features quality light transmission, reliable mechanical performance, and enhanced optical clarity.
The matching red laser sight provides aim assist at short-to-mid range targets and the red/green dot reflex holo sight equips you with better vision - even in the darkest environments.
With riflescope magnification from 4 to 16 times, and green and red reticle illumination options with 5 brightness levels, you'll easily hit every long-range target.
The reflex sight has 4 reticle patterns for you to choose from with unlimited brightness control and red/green reticle options.
100% waterproof and fog proof with lens covers included - it's the complete optical package for any worthy rifle.
Try it out on your next hunting excursion or a trip to the shooting range.
Whether you're tracking down a big game in the backcountry, perfecting your aim on the shooting range, or even picking off opponents at the paintball field, our riflescopes are the reliable option for performance optics that don't shoot holes in your wallet.
Real Patriots know the difference between quality and cheap products. They know the importance of freedom and what it takes to secure liberty. That's why your glass must never break down on you when you need it. For protection, target shooting, or those just learning how to exercise their God-given 2nd amendment right, we come in a variety of options to fit your performance needs. Don't miss out on this 3-in-1 Scope Combo.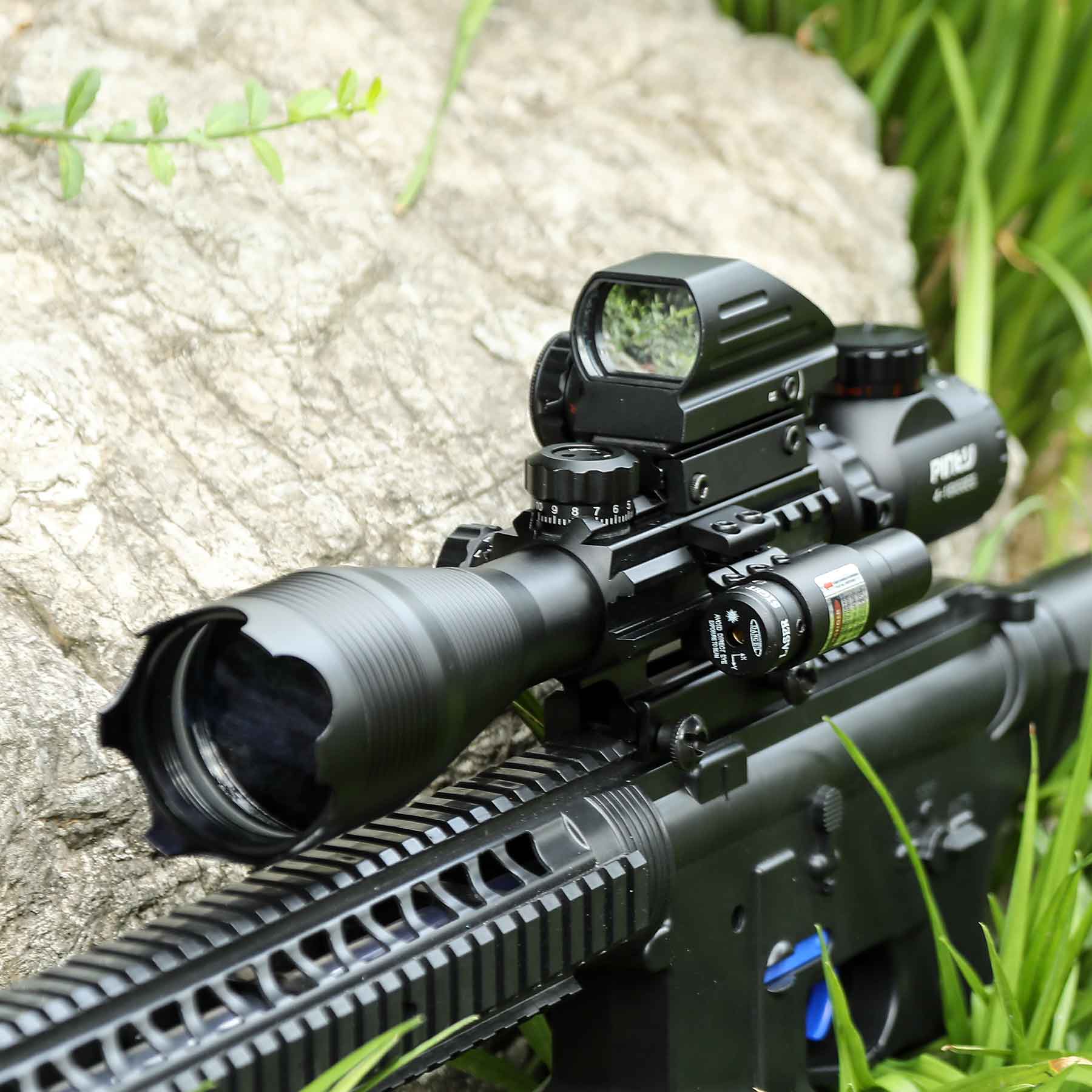 Enhanced 4-16x Magnification
Achieve pinpoint precision at close and extended ranges with multi-coated 4-16x optics.
Complete Low Light Capabilities
Illuminated reticles, reflex sight and red laser excel in dawn, dusk and nighttime conditions.
Great scope for a budget for an AR/22/223
I just used this scope for the first time. The positives are that it is 4-16x zoom, the price for 3 aiming devices, and you get 3 aiming devices. The scope works great on my .223/5.56. the scope did not shift or anything while shooting. However the clarity of the scope at 16x zoom is a little foggy, but at 4x zoom it seams great. The hologram scope works great for close range. The further away from the target the more you realize that the reticle will move around (works great for up to 50 yards). The only portion of this scope I don't care for is the laser pointer. it works great for darker areas or close range (<100ft). It isn't meant for long range so I gave it 5 stars. For the price of this I would definitely buy another. I would compare this scope to a $100-$150 scope. Very impressed! Thank you and keep up the good work!
Great value for the money.
of these for different people and they both are happy with them
Purchased 2 of these for different people and they both are happy with them
Cant beat the price.
Easy to assemble. Came with all battries and Allen wrenches need to mount and adjust.
Everything lights up very well.
Great addition to my S&W AR.
Five Stars
The most awesome scope ever for the price. It does everything