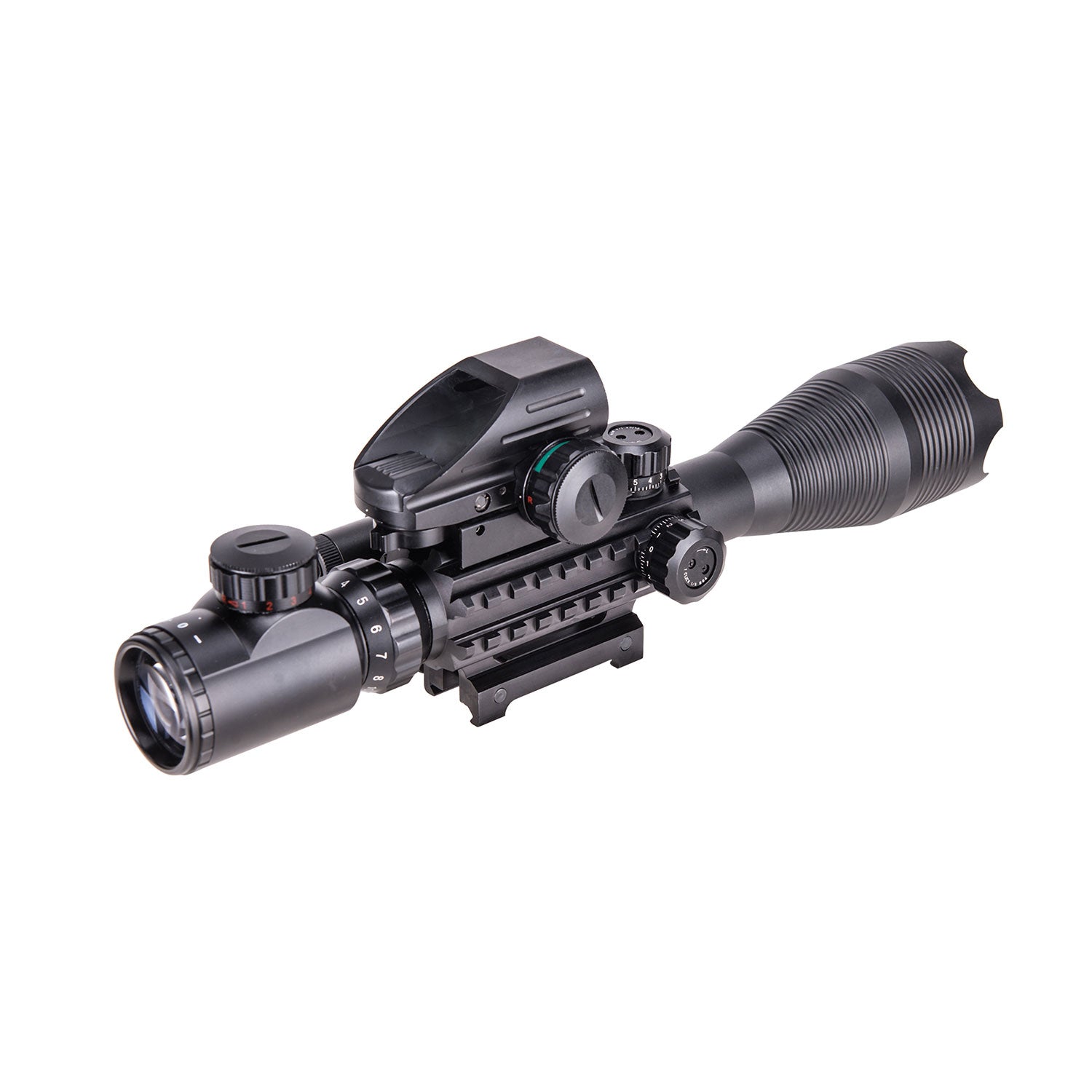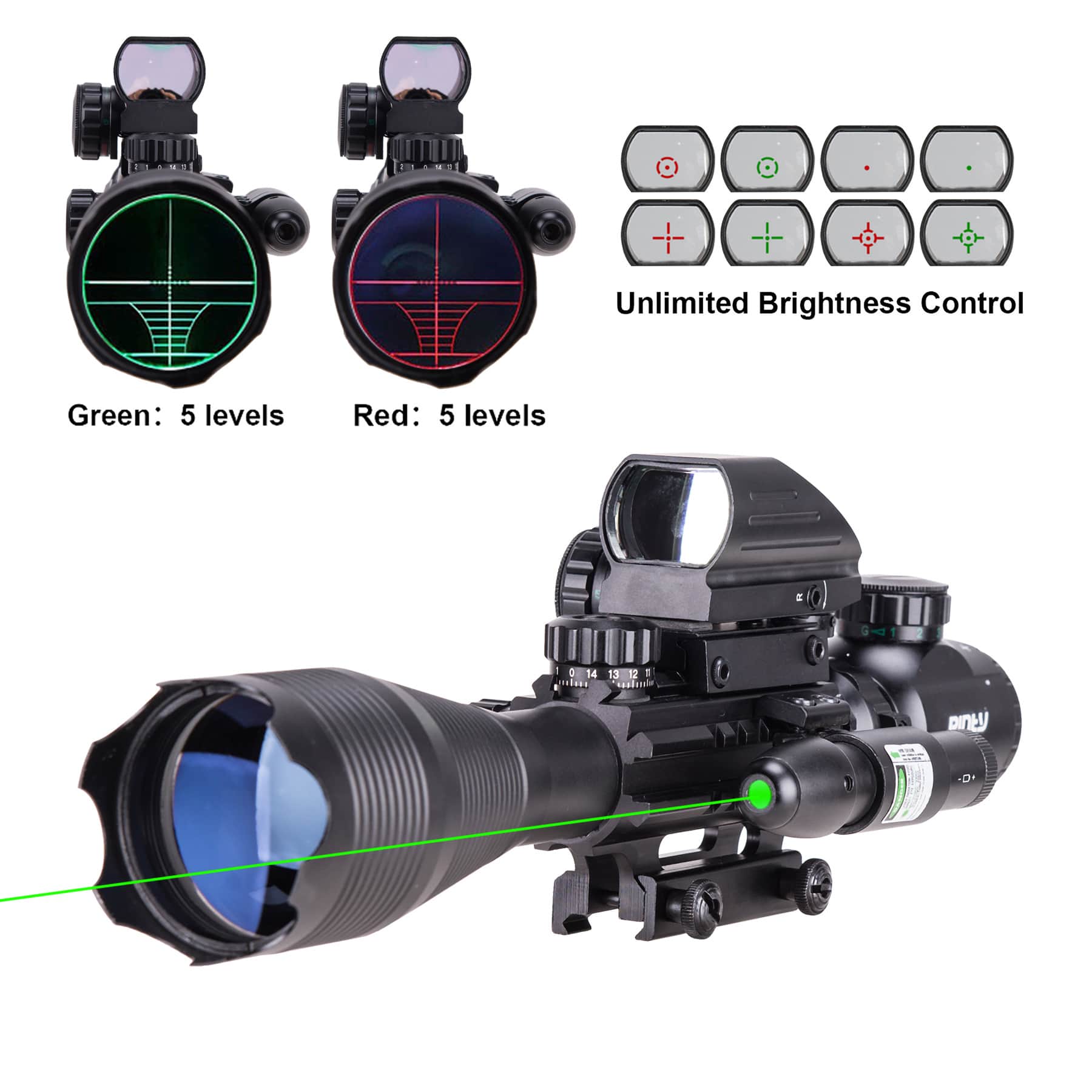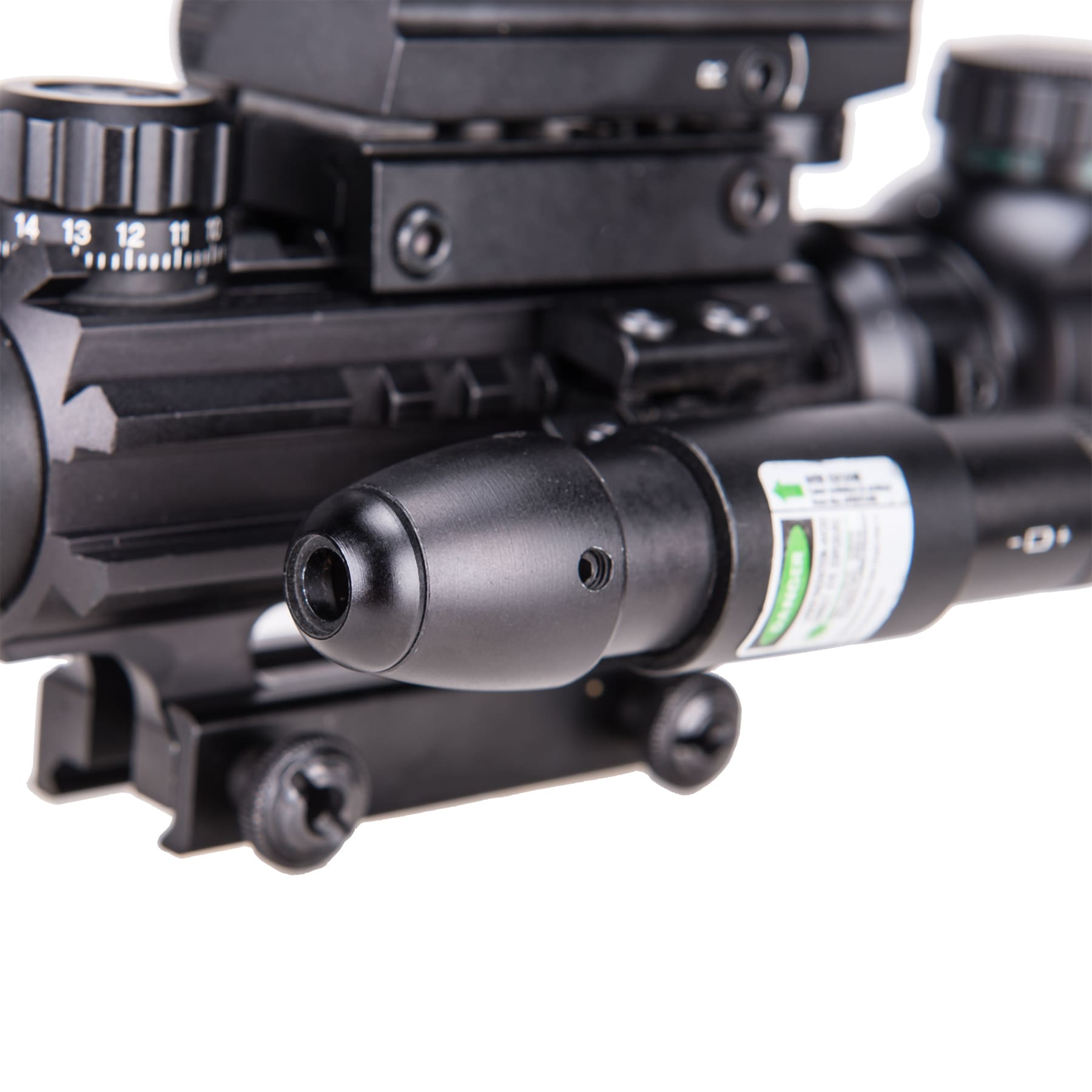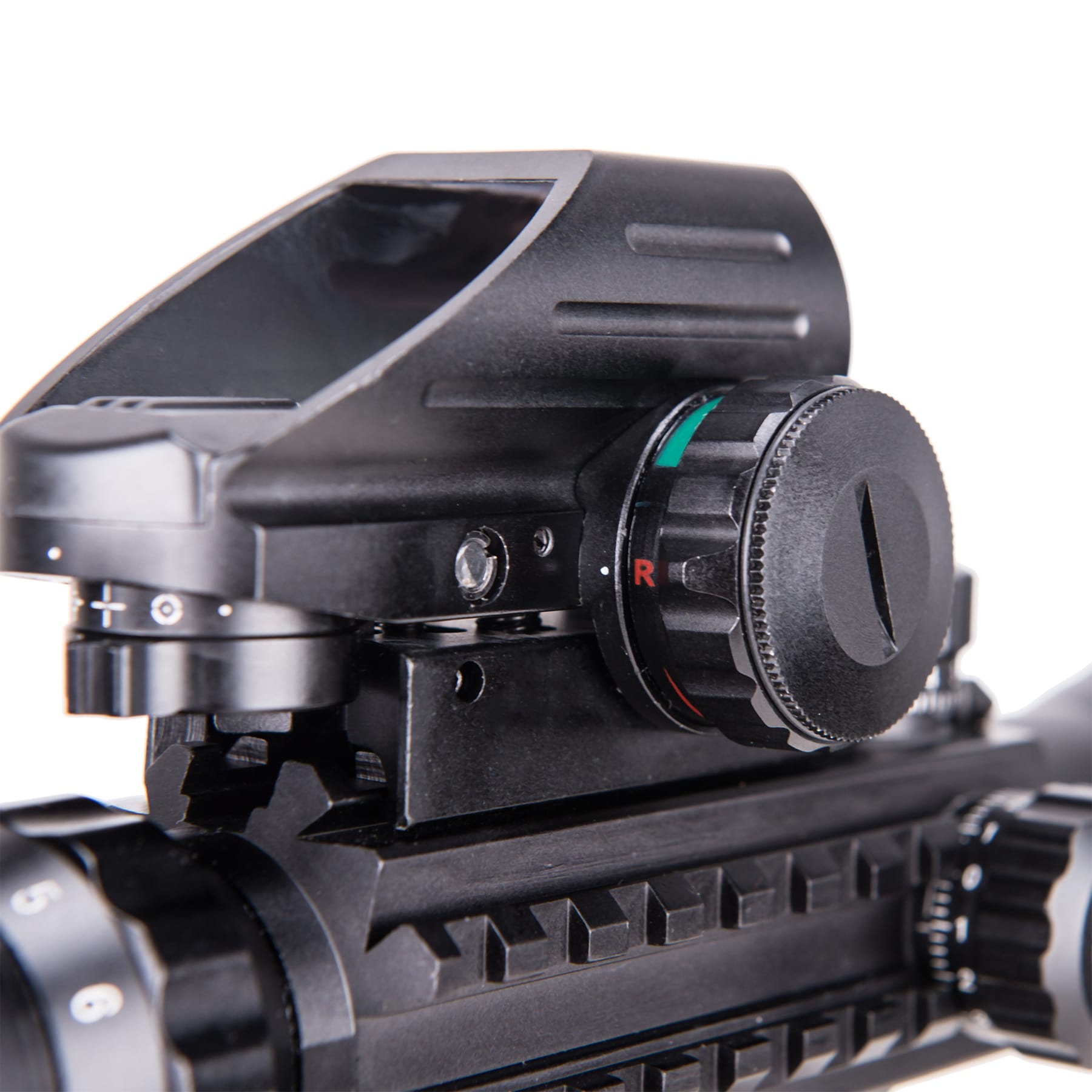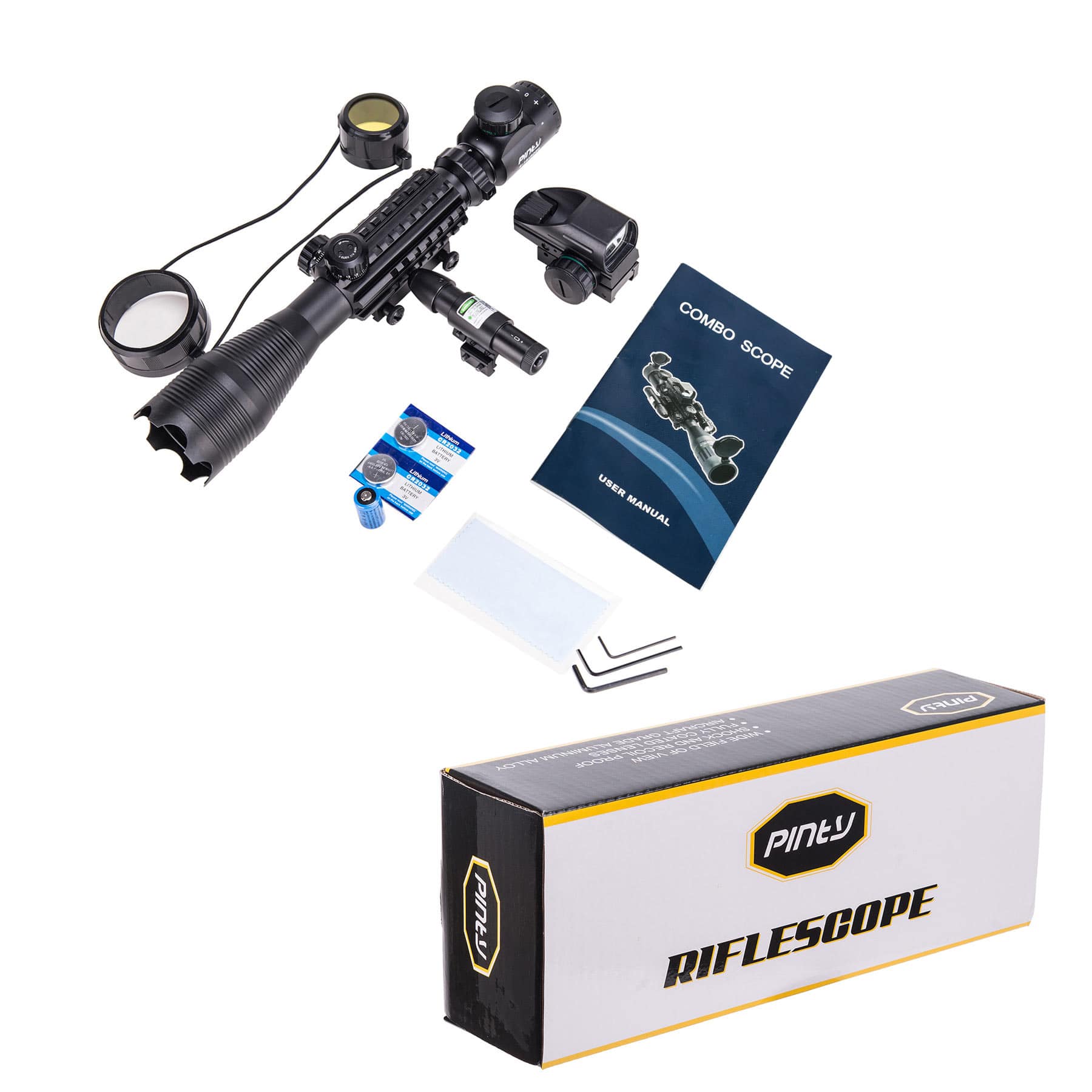 3 in 1 Scope Combo, 4-16x50EG Illuminated Rangefinder Rifle Scope,Green Laser
Leaves warehouse in 2 Business Days
Note: Shipping may be impacted by carrier delays
3 in 1 Rifle Scope Combo

Whether you're tracking down big games in the backcountry, perfecting your aim on the shooting range, or even picking off opponents at the paintball field, this 3-in-1 4-16x50EG riflescope system with Holo Reflex Sight and Green Dot Laser Sight is truly the reliable option for performance optics that don't shoot holes in your wallet.
Our premium riflescope features quality light transmission, reliable mechanical performance, and enhanced optical clarity. 
The matching green laser sight provides aim assistance at close to mid-range targets and the red/green dot holo reflex sight equips you with better vision & accuracy even in the darkest environments. 
Magnification is from 4 times up to 16 times. Green and red illuminations with 5 brightness adjustments for the riflescope guarantee clear visions; 4 reticle patterns for you to choose from for the red/green dot sight along with unlimited brightness control. Waterproof and fog proof, it also comes with lens covers. 
Every gun lover needs a long-range sniper scope in their collection. Take our riflescope with you on your next hunting excursion or a trip to the shooting range!
Real Patriots know the difference between quality and cheap products. They know the importance of freedom and what it takes to secure liberty. That's why your glass must never break down on you when you need it. For protection, target shooting, or those just learning how to exercise their God-given 2nd amendment right, we come in a variety of options to fit your performance needs. Don't miss out on this 3-in-1 Scope Combo.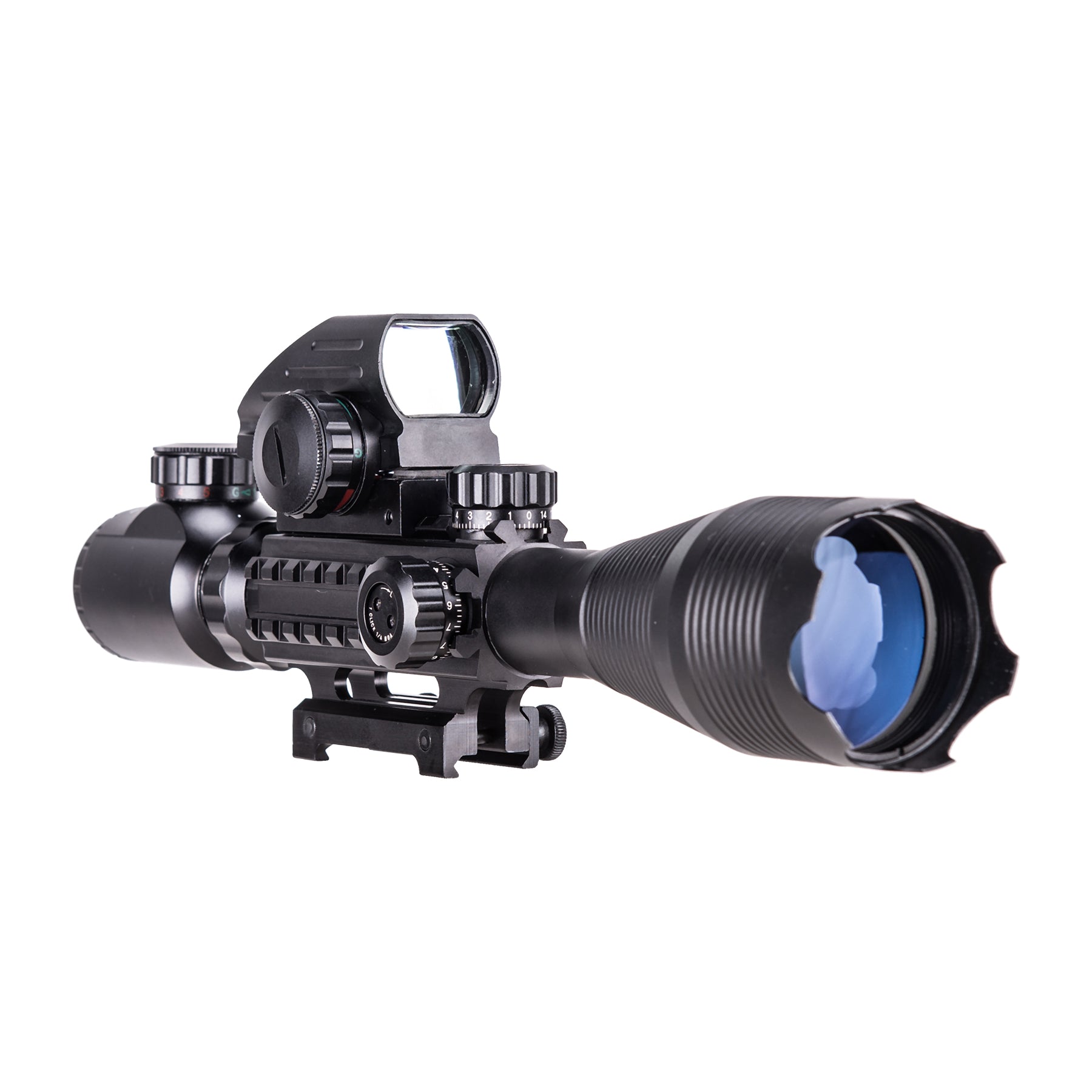 Enhanced 4-16x Magnification
Achieve pinpoint precision at close and extended ranges with multi-coated 4-16x optics.
Complete Low Light Capabilities
Illuminated reticles, holo sight and green laser excel in dawn, dusk and nighttime conditions.
Great scope combo
I recently purchased the Pinty Scope Combo Set and I am extremely satisfied with its performance. The green laser is incredibly bright and helps me maintain accuracy during shooting practice. The scope itself is easy to align and offers clear visuals even at long distances. Overall, a highly recommended product for any gun enthusiast!
What a fantastic product!
After purchasing the scope combo, my shooting experience has improved significantly. The adjustable brightness levels on the scope allow me to customize the reticle to my preference, ensuring accurate shots every time. The laser is powerful and highly visible, even in broad daylight.
worth every penny!
I bought it for my AR-15 rifle and it has drastically improved my shooting accuracy. The scope is crystal clear and the adjustable magnification is excellent for long-range shots. The included green laser is a nice bonus and has helped me tremendously during low-light situations.
Very Satisfied
The illumination settings on the scope are fantastic, allowing me to easily adapt to different lighting conditions. The green laser is a standout feature, providing a precise aiming point. The build quality is durable and sturdy, making it a reliable companion during hunting trips.