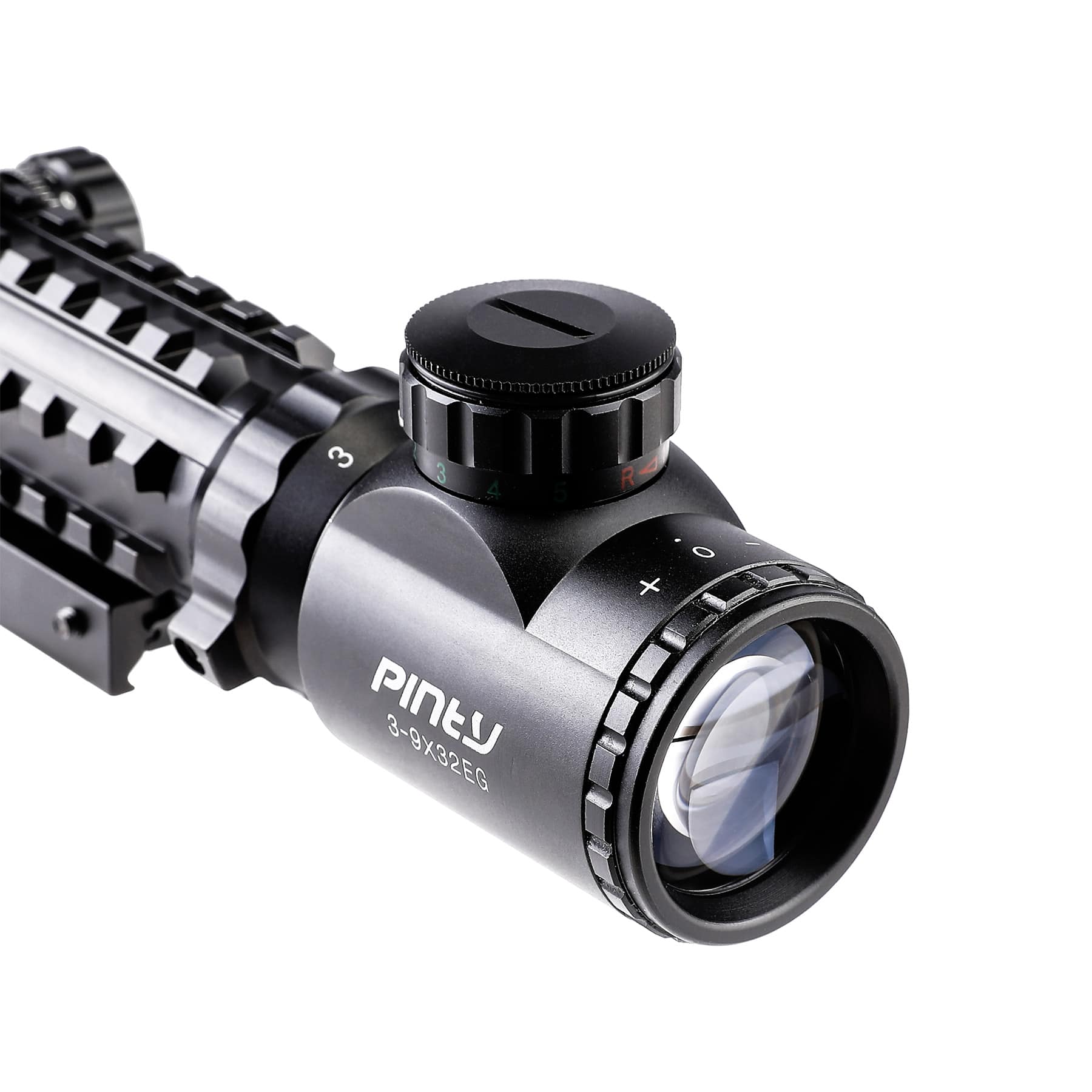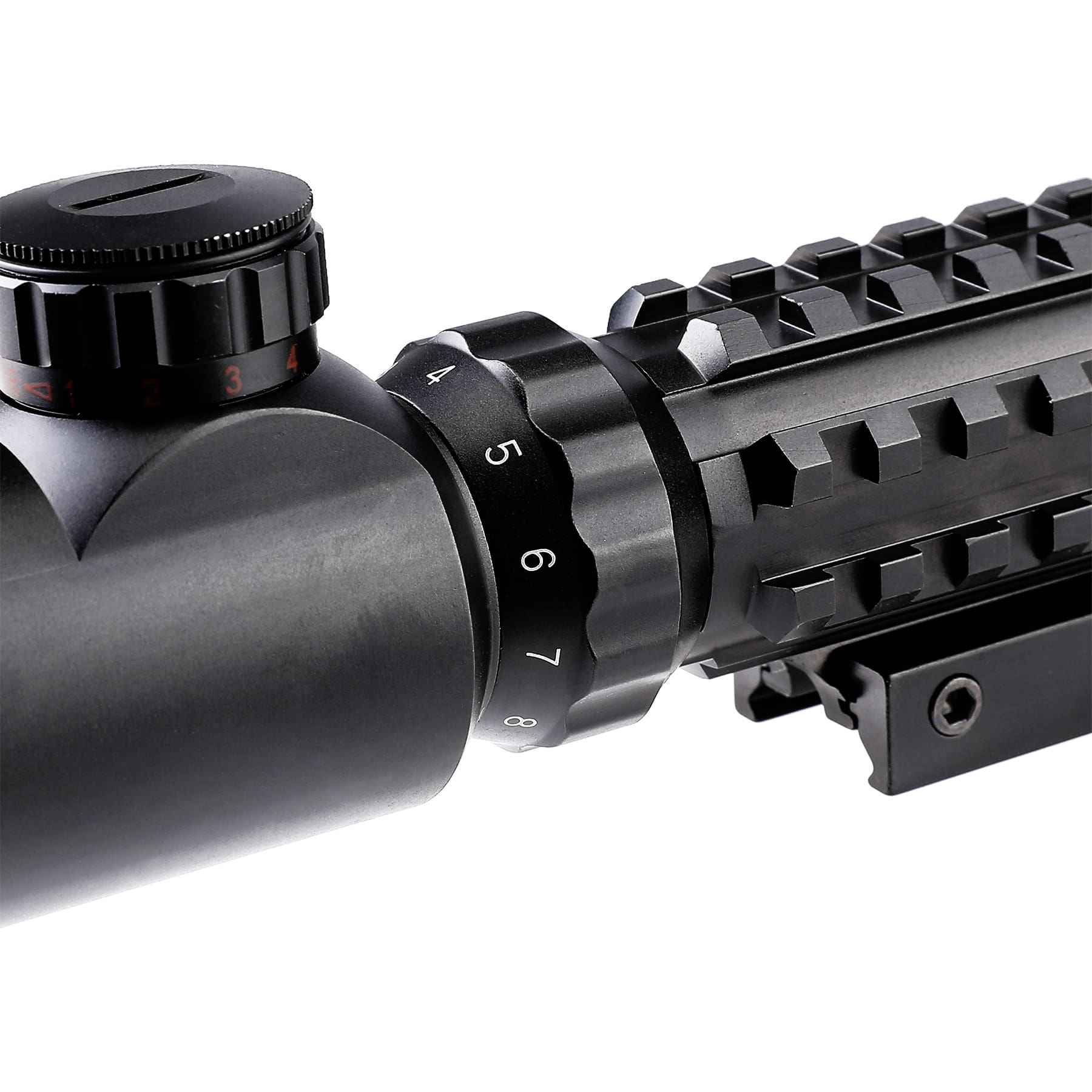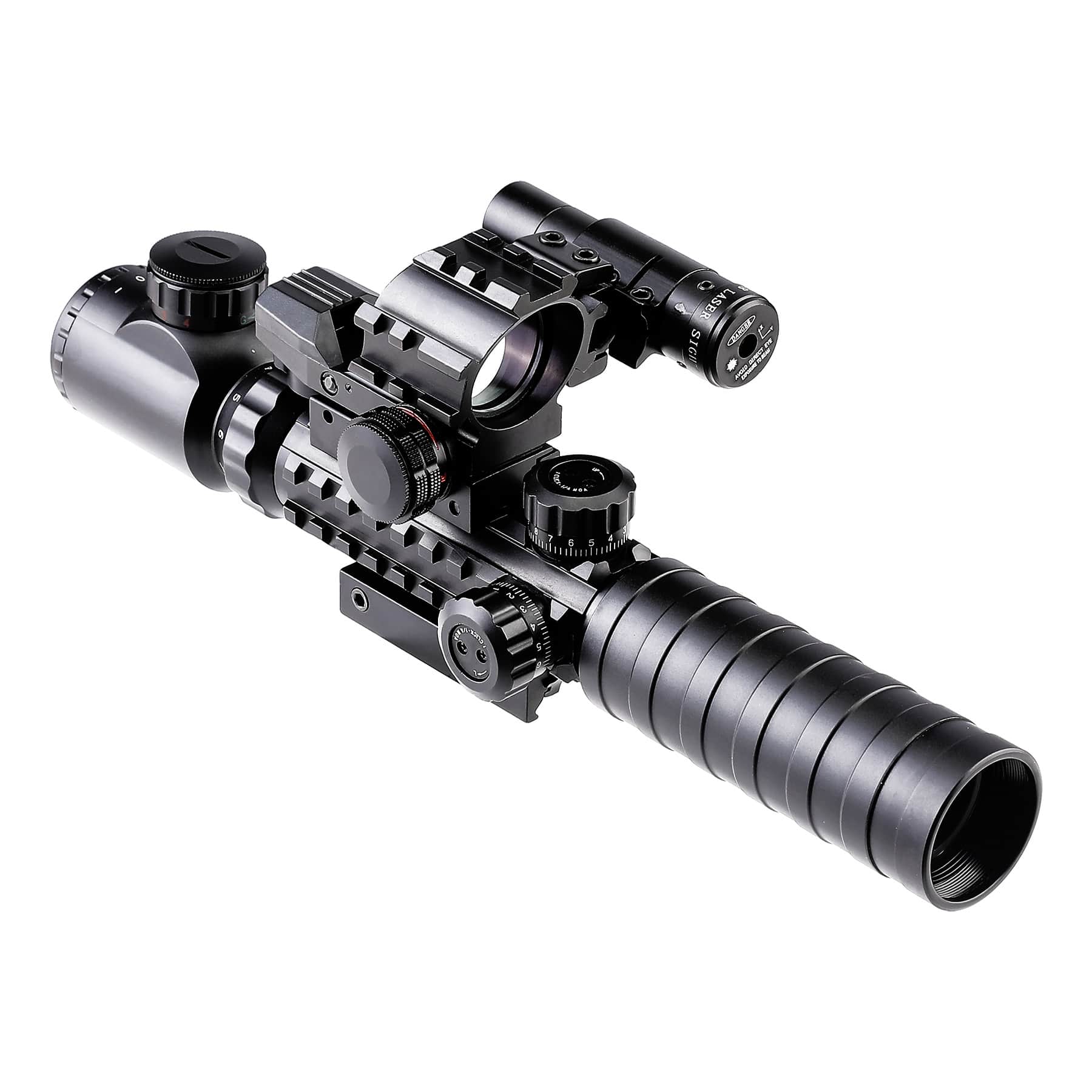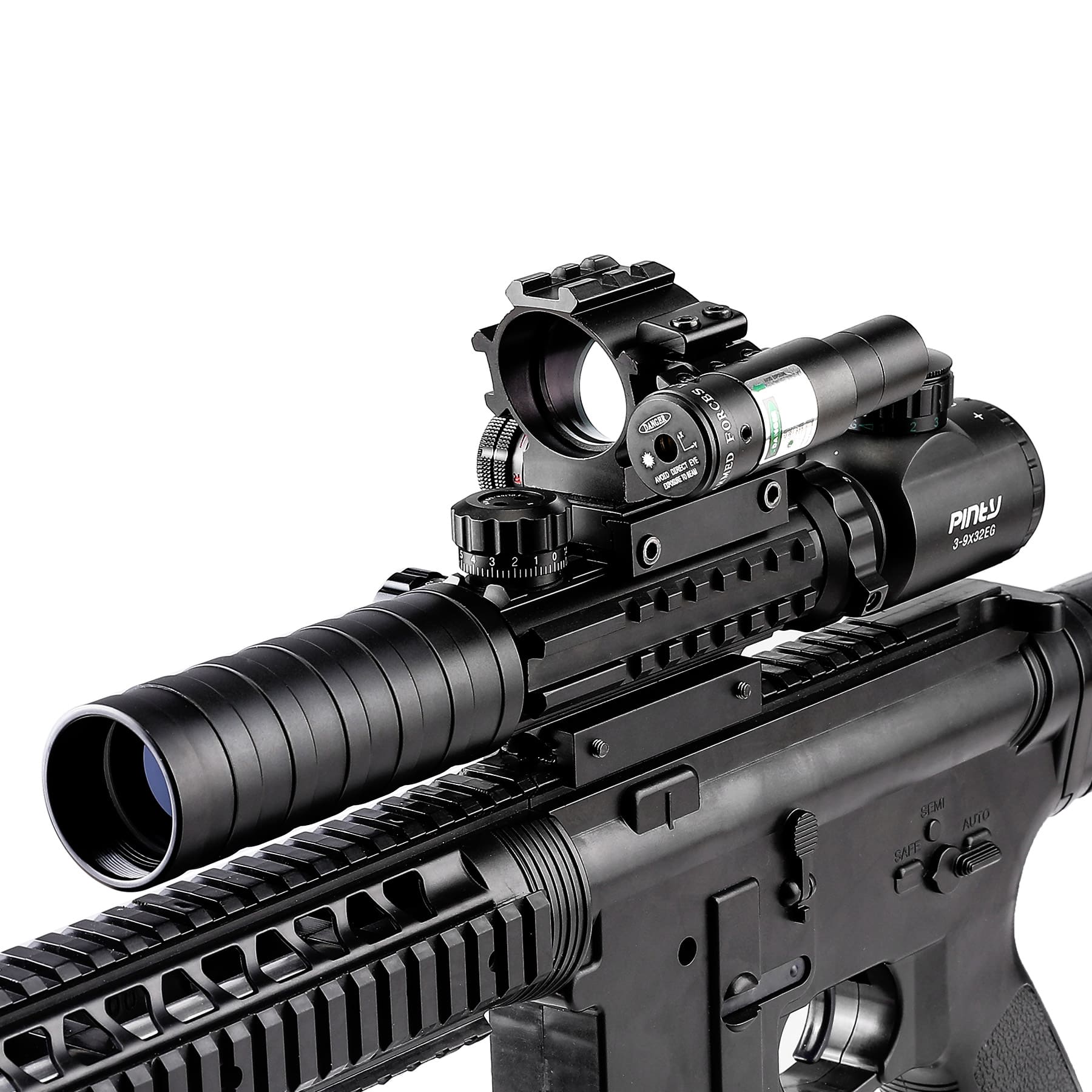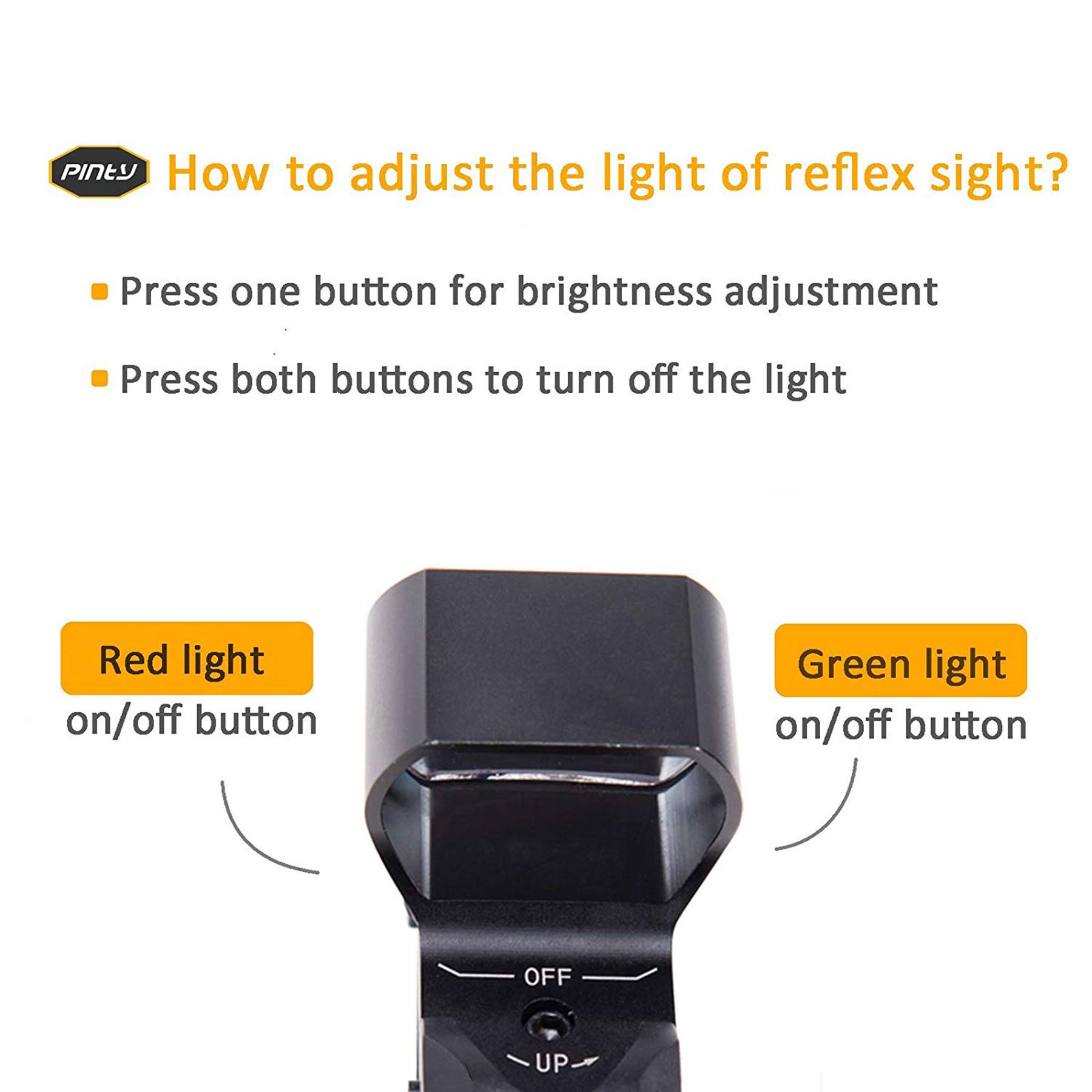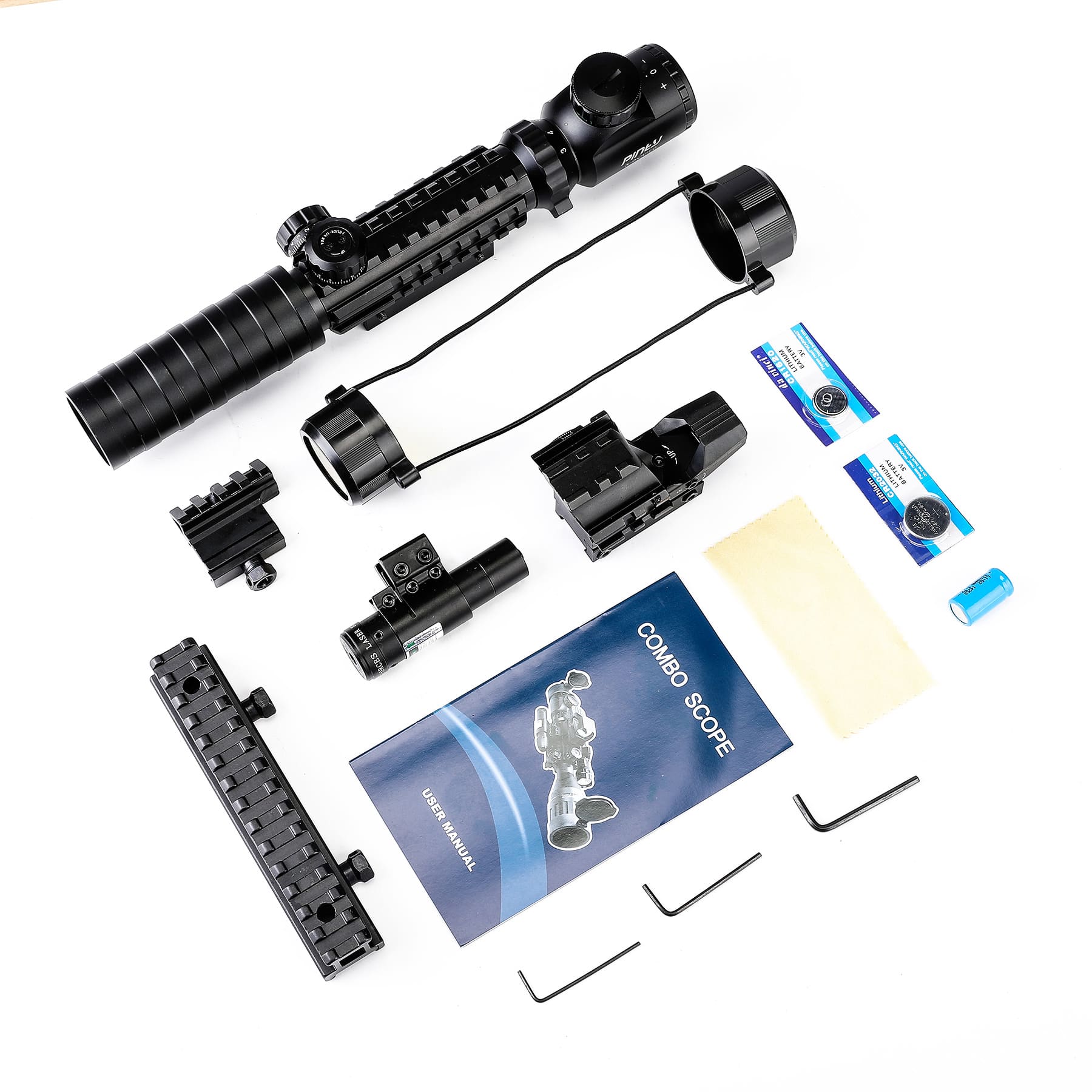 3-in-1 Rifle Scope Combo, 3-9*32 Rangefinder Scope, Green Laser, Red&Green Dot Sight, 14 Slots Riser
Leaves warehouse in 2 Business Days
Note: Shipping may be impacted by carrier delays
3-in-1 Rifle Scope Combo

Three in one 3-9x32EG riflescope combo system provides the best value. Our premium riflescope features unsurpassed light transmission, uncompromising mechanical performance, and unbeatable optical clarity.
The matching green laser sight helps you to aim better and the red dot sight equips you with better vision even in the darkest environment.
Buttons on reflectors can help to adjust their brightness. And the reticle will be closed when you press the red & green control buttons at the same time.
Magnification is from 3 times up to 9 times.
Green and red illuminations with 5 brightness adjustments for the riflescope and electronic unlimited brightness control for the dot sight, and the red/green dot sight has 4 different reticle patterns available for you to choose from.
Waterproof and fog proof, it also comes with free lens covers.
Take our riflescope with you on your next hunting trip!
Real Patriots know the difference between quality and cheap products. They know the importance of freedom and what it takes to secure liberty. That's why your glass must never break down on you when you need it. For protection, target shooting, or those just learning how to exercise their God-given 2nd amendment right, we come in a variety of options to fit your performance needs. Don't miss out on this 3-in-1 Rifle Scope Combo.
Variable 3-9x Magnification
Seamlessly zoom from close to long range shooting with crystal clear 3-9x optics.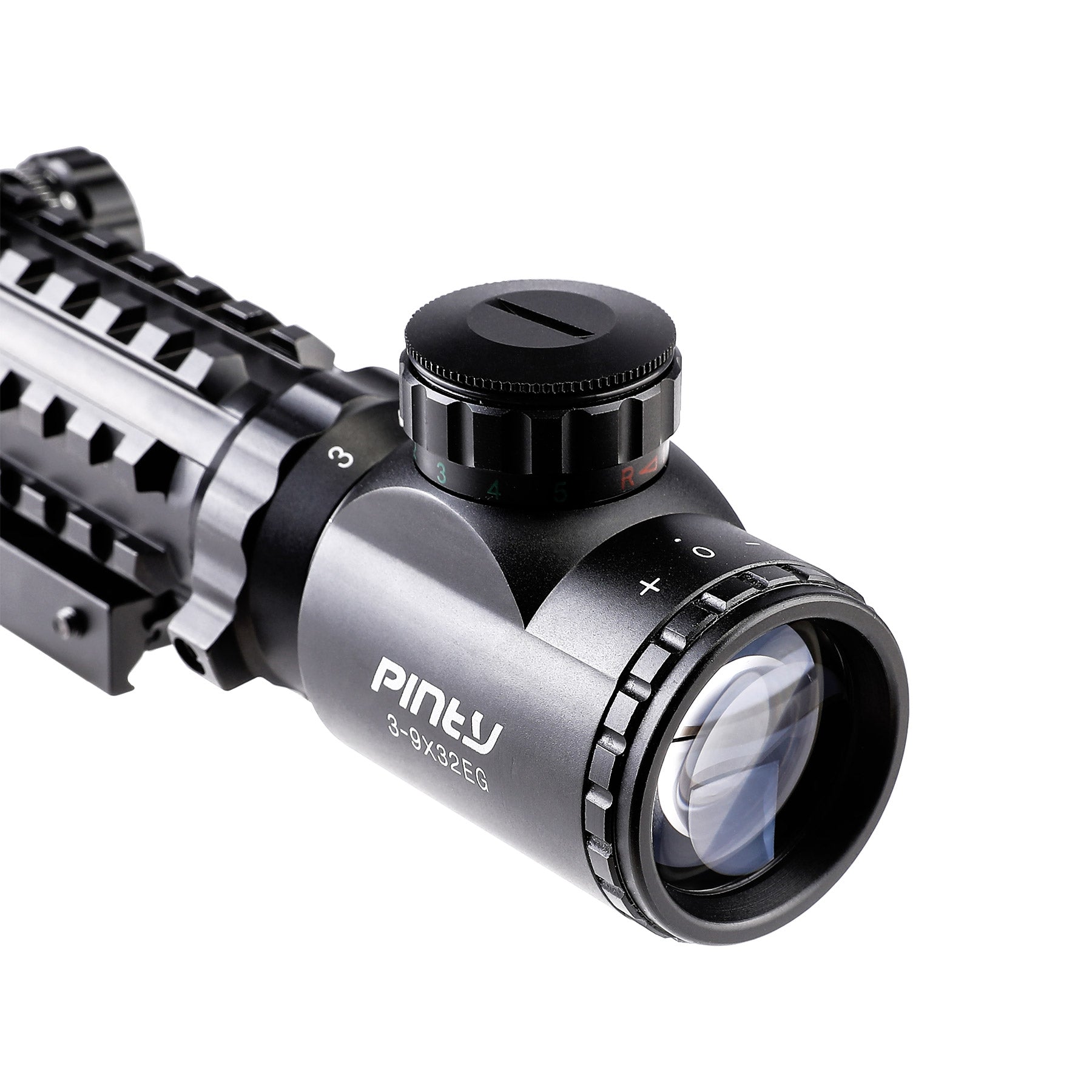 Complete Low Light Vision
Unlimited brightness dot sight and 5mW laser excel at dawn, dusk and nighttime.
Robust and Accurate
I've been using it for my hunting trips, and it's been phenomenal. The scope is robust, handles well under tough conditions, and maintains its accuracy. The green laser is a great aid for quick target acquisition. Truly a great value for its price.
Top Performance
The set has exceeded all my expectations. Its clarity is outstanding, making long-range shots much more accurate. I found it incredibly easy to mount and use. The green laser is a fantastic addition, especially in low light conditions.
Exceptional Clarity and Ease of Use
It's easy to adjust and holds zero flawlessly. A top-performing scope set at an affordable price.
Excellent
Love the product fast shipping and looks good on my ar-15 havent set passed 100 yards yet but good at thats distance