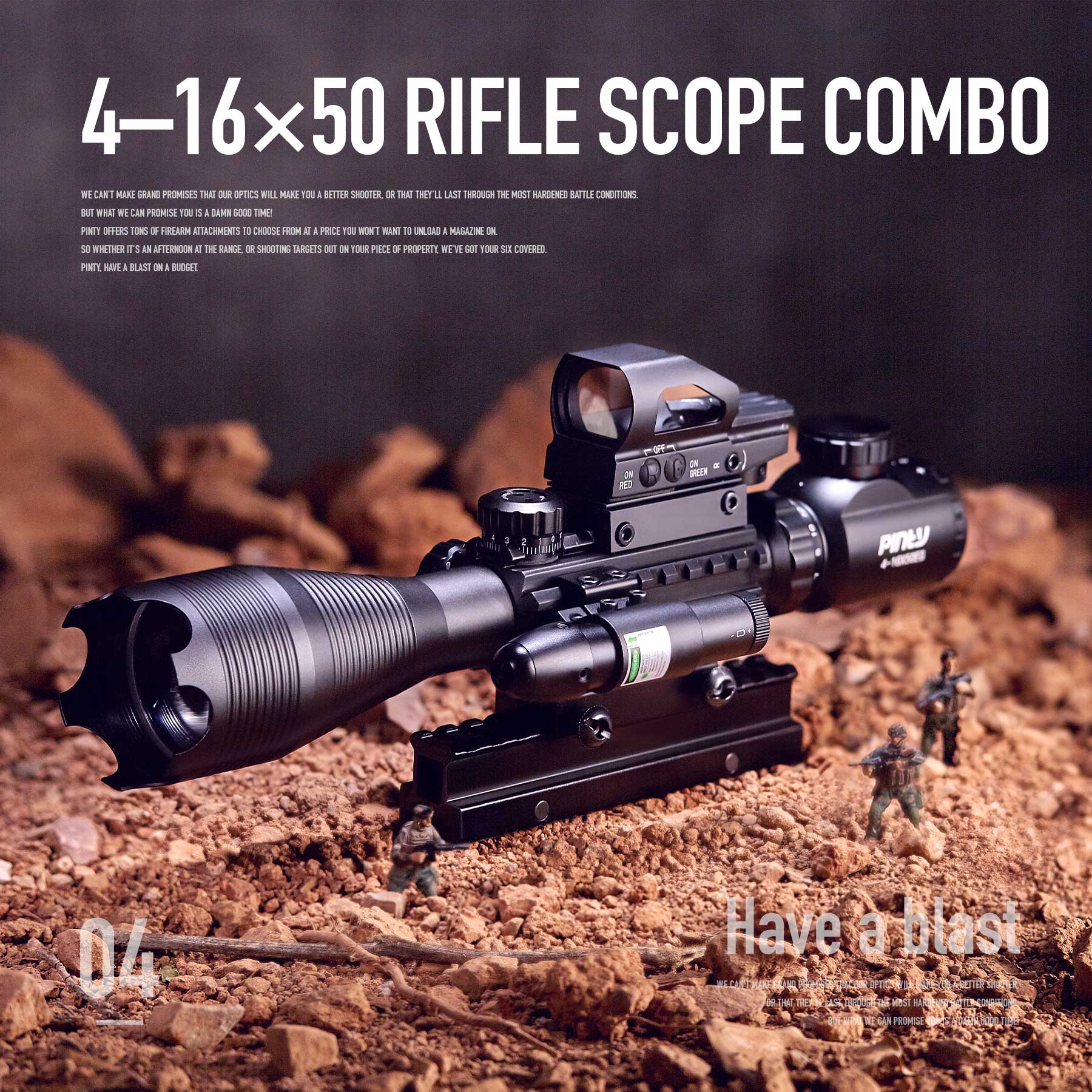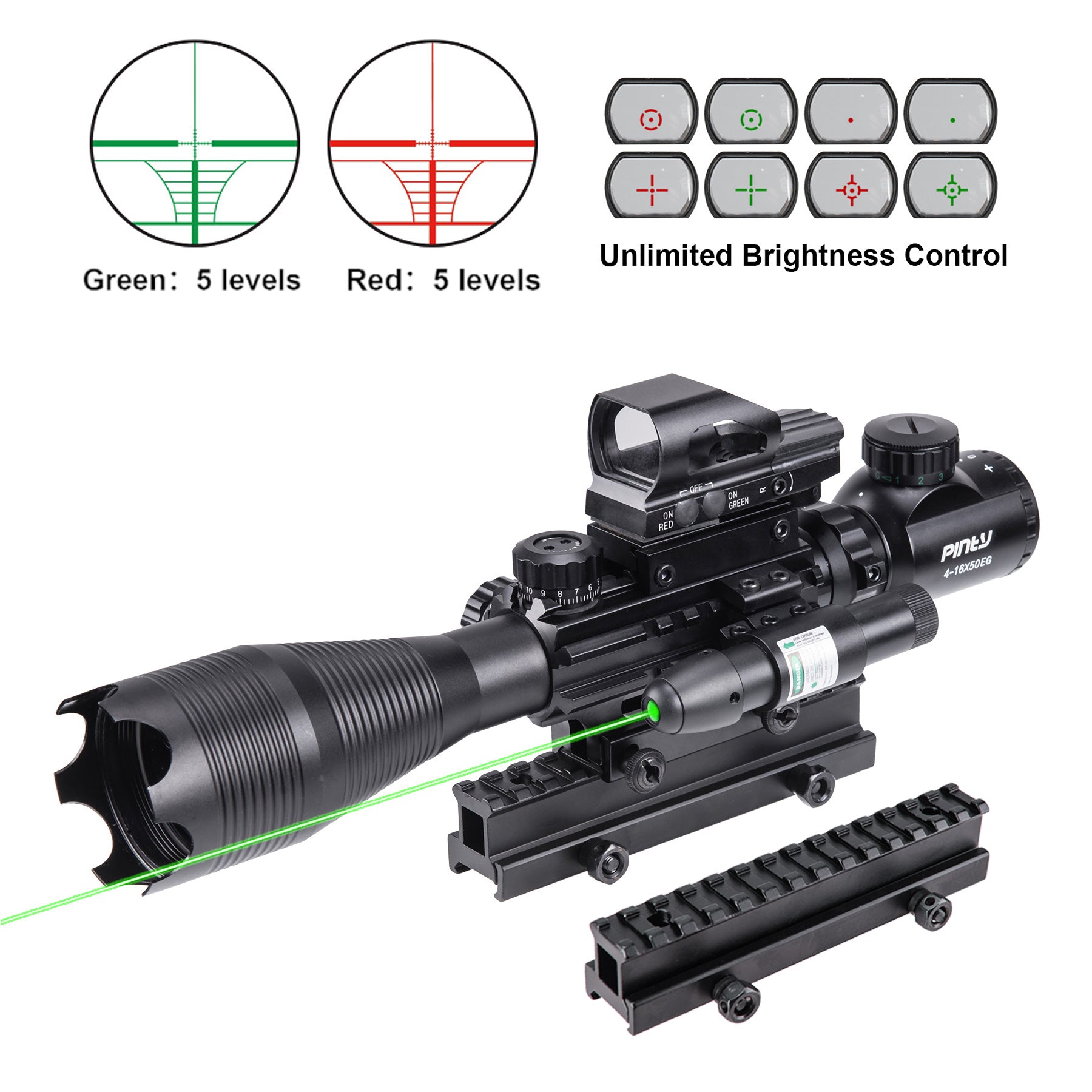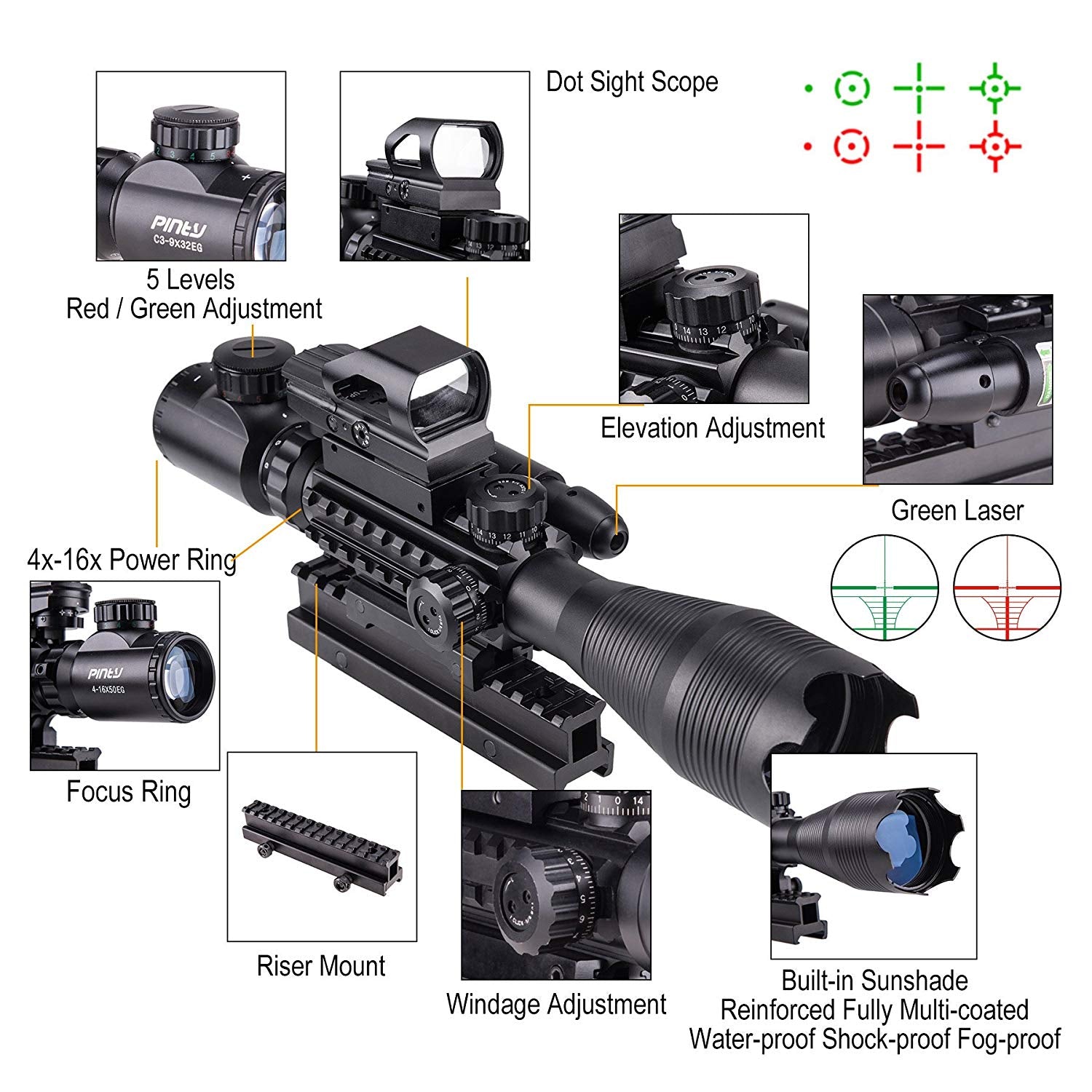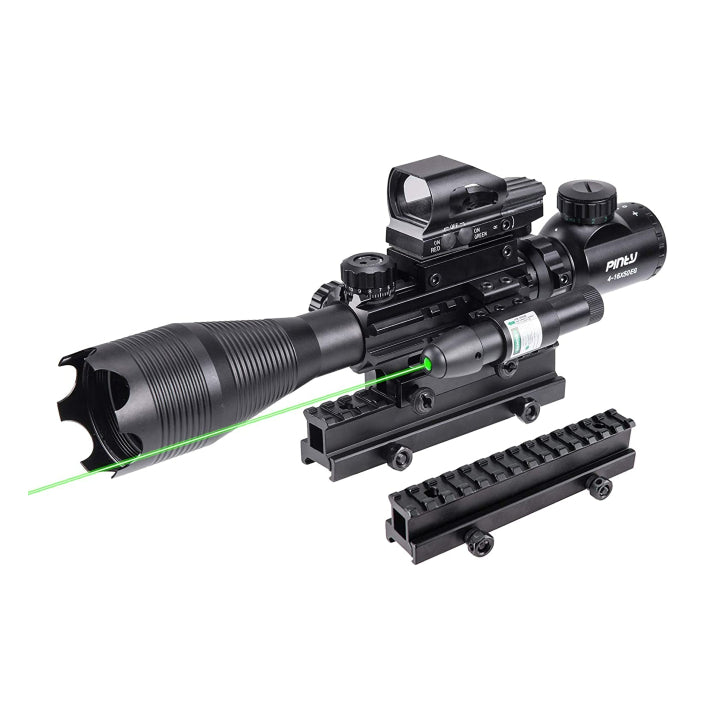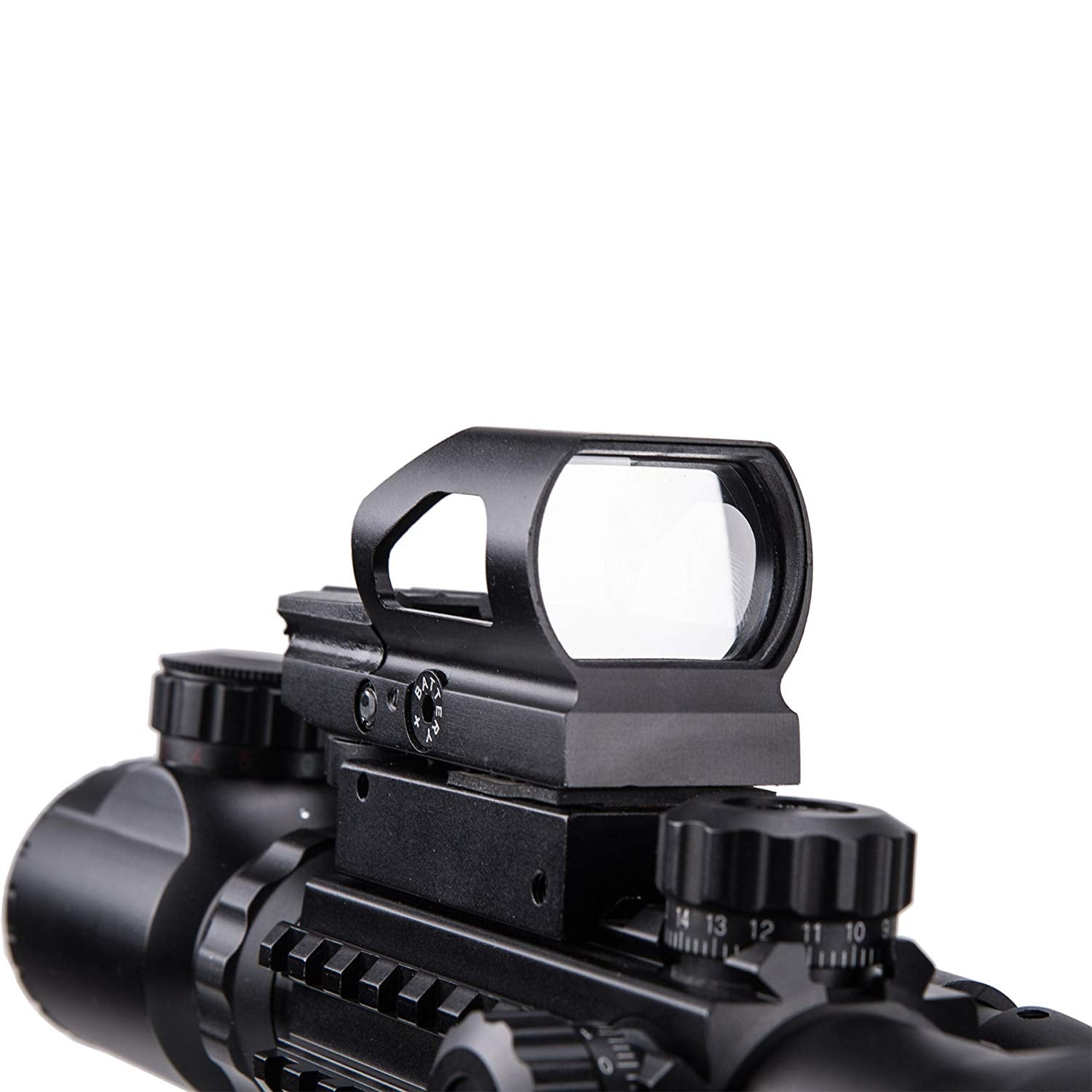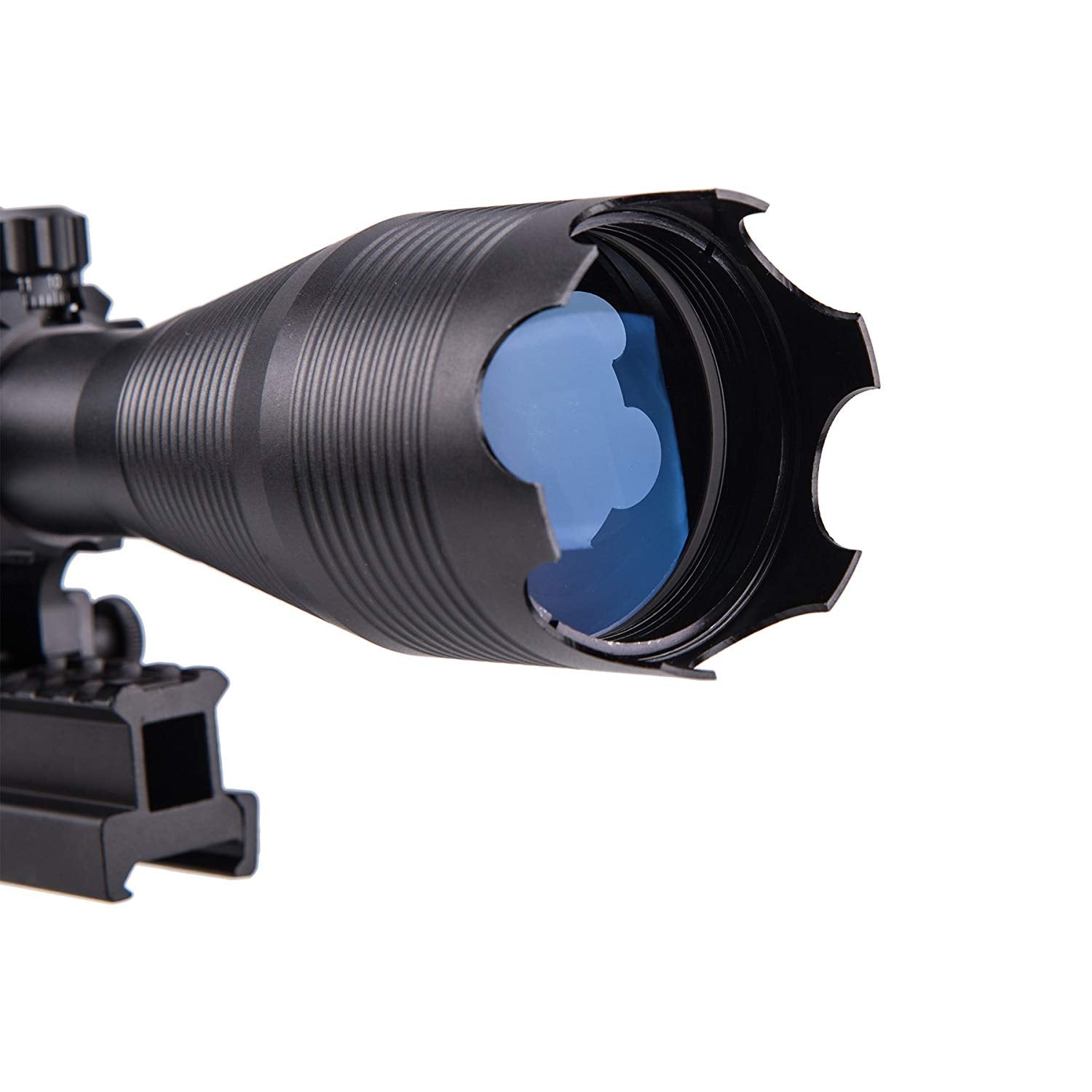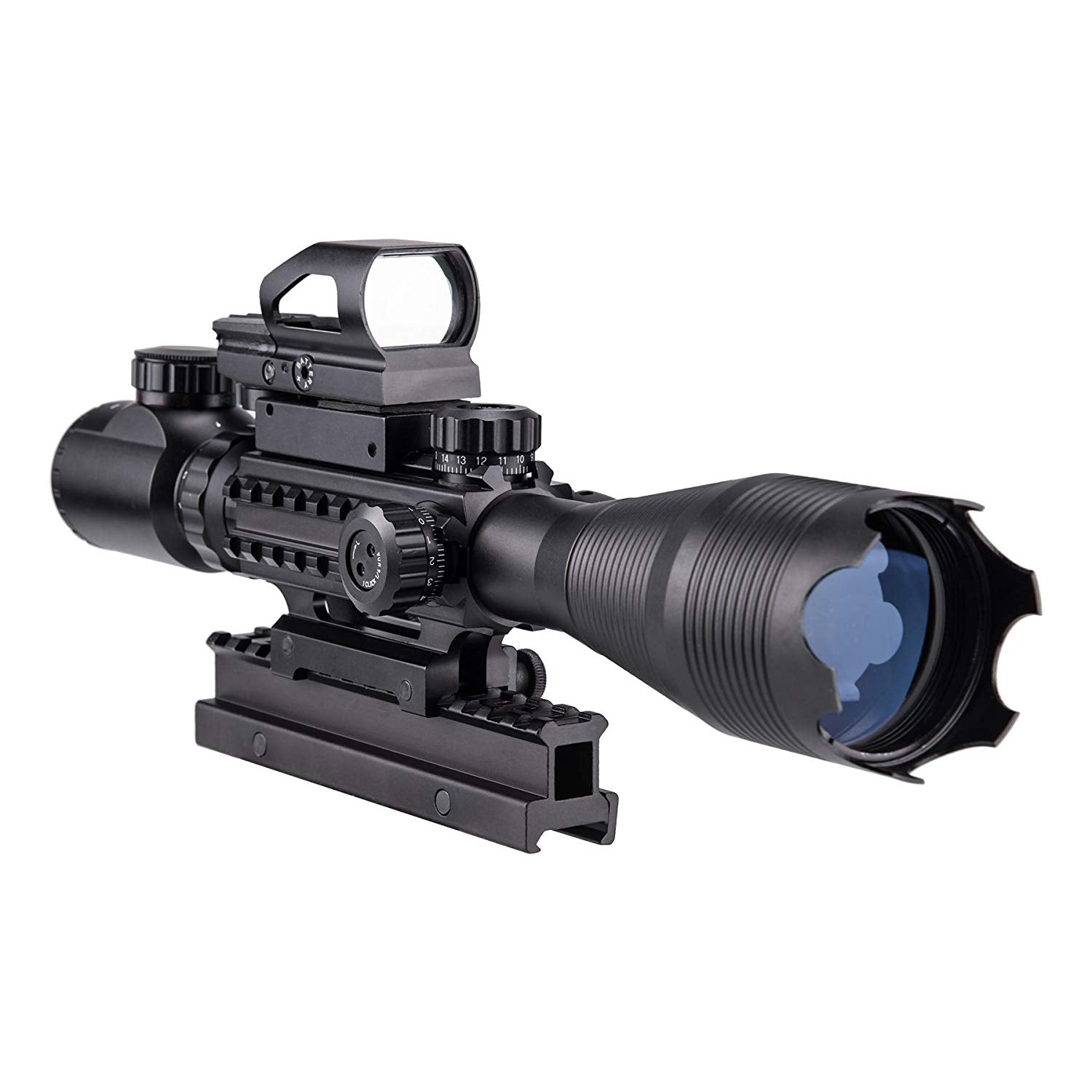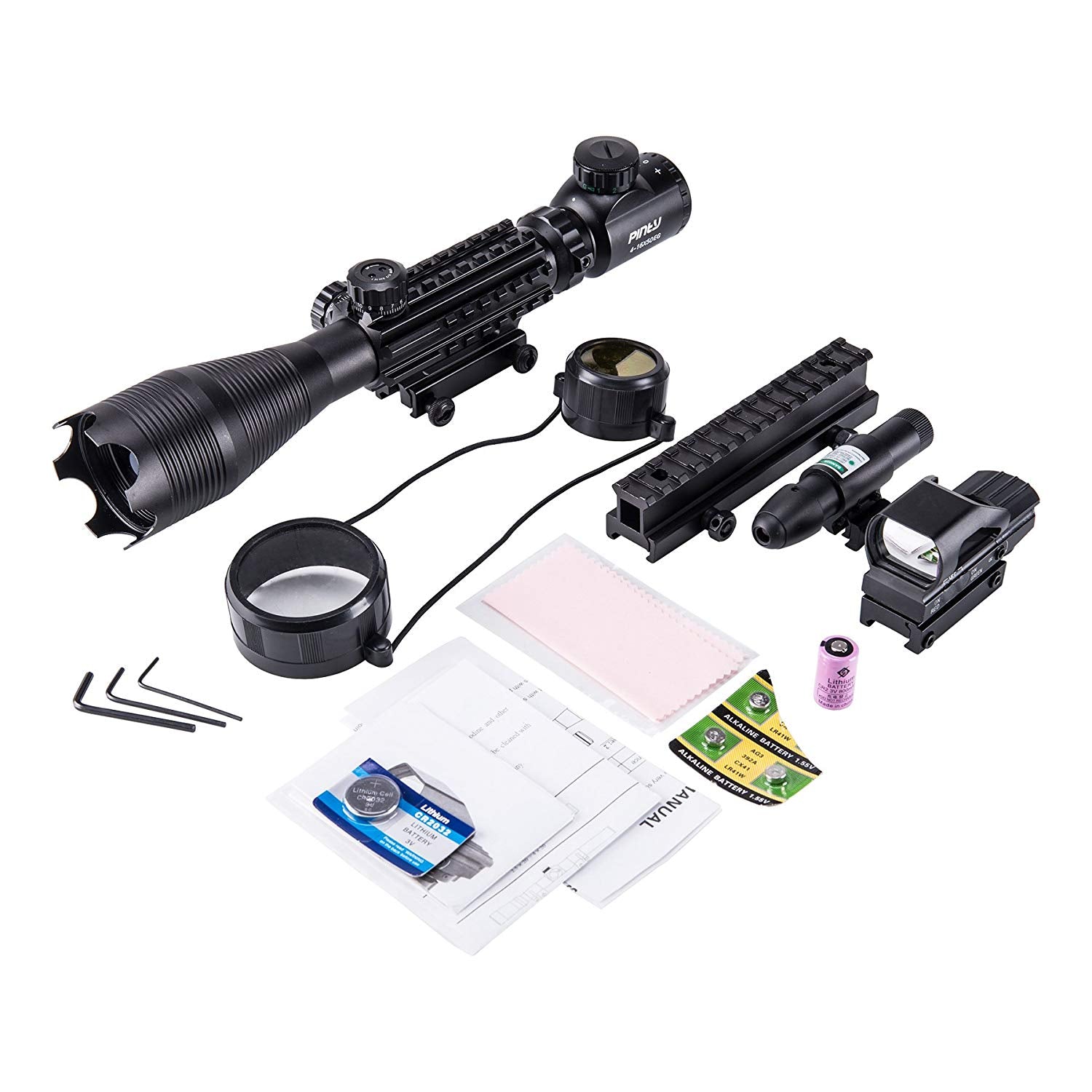 4-in-1 Rifle Scope Combo, 4-16*50mm Rangefinder Scope, Green Laser, Red & Green Dot Sight, 14 Slot Riser
Leaves warehouse in 2 Business Days
Note: Shipping may be impacted by carrier delays
4-in-1 Rifle Scope Combo

Fits all standard 20mm picatinny rail
Four-in-one 4-16x50 riflescope combo system provides the best value. Our premium riflescope features unsurpassed light transmission, uncompromising mechanical performance, and unbeatable optical clarity. The matching green laser sight helps you to aim better and the red dot sight equips you with better vision even in the darkest environment. Buttons on reflectors can help to adjust its brightness. And the reticle will be closed when you press the red & green control buttons at the same time. Magnification is from 3 times up to 9 times. Green and red illuminations with 5 brightness adjustments for the riflescope and electronic unlimited brightness control for the dot sight. Waterproof and fog proof, it also comes with free lens covers. Take our riflescope with you on your next hunting trip!
Innovation is always our vision. Yet we have another goal in mind, and it has kept us marching forward. Nothing puts a bigger smile on us than knowing our customers are happy with our innovative products. In return, the last decade has seen a successful and rapidly expanding company.
Enhanced Magnification Range
Achieve pinpoint accuracy at close and extended ranges with 4-16x multi-coated optics.

Comprehensive Low Light Vision
Unlimited brightness reflex sight, adjustable laser and etched reticle excel in any lighting.

4-in-1 Rifle Scope Combo, 4-16*50mm Rangefinder Scope, Green Laser, Red & Green Dot Sight, 14 Slot Riser
Excellent Value
Pintys rifle scope set is a remarkable combination of quality and value. The clarity of the lens and the accuracy of the reticle are top-notch. Its easy to use and robust, making it an excellent investment for any firearm enthusiast
Rugged and Reliable
Im thoroughly impressed with the durability and performance of this combo. Its proven to be rugged and reliable under various conditions. The accuracy it offers has enhanced my shooting experience significantly. Highly recommend for both hunters and target shooters.
A++
Halo a bit small. deer hunting with 223 went spot on. 2 shots two deer " right on target" might do a rumble vid later with drop tested and such. But for the money a first class scope for cheap. Son in lay was surprised !!!
Great scope
Great optics,the clarity of the scope is great and the way the inside of the scope lights up is awesome and it just takes a few minutes to put on.