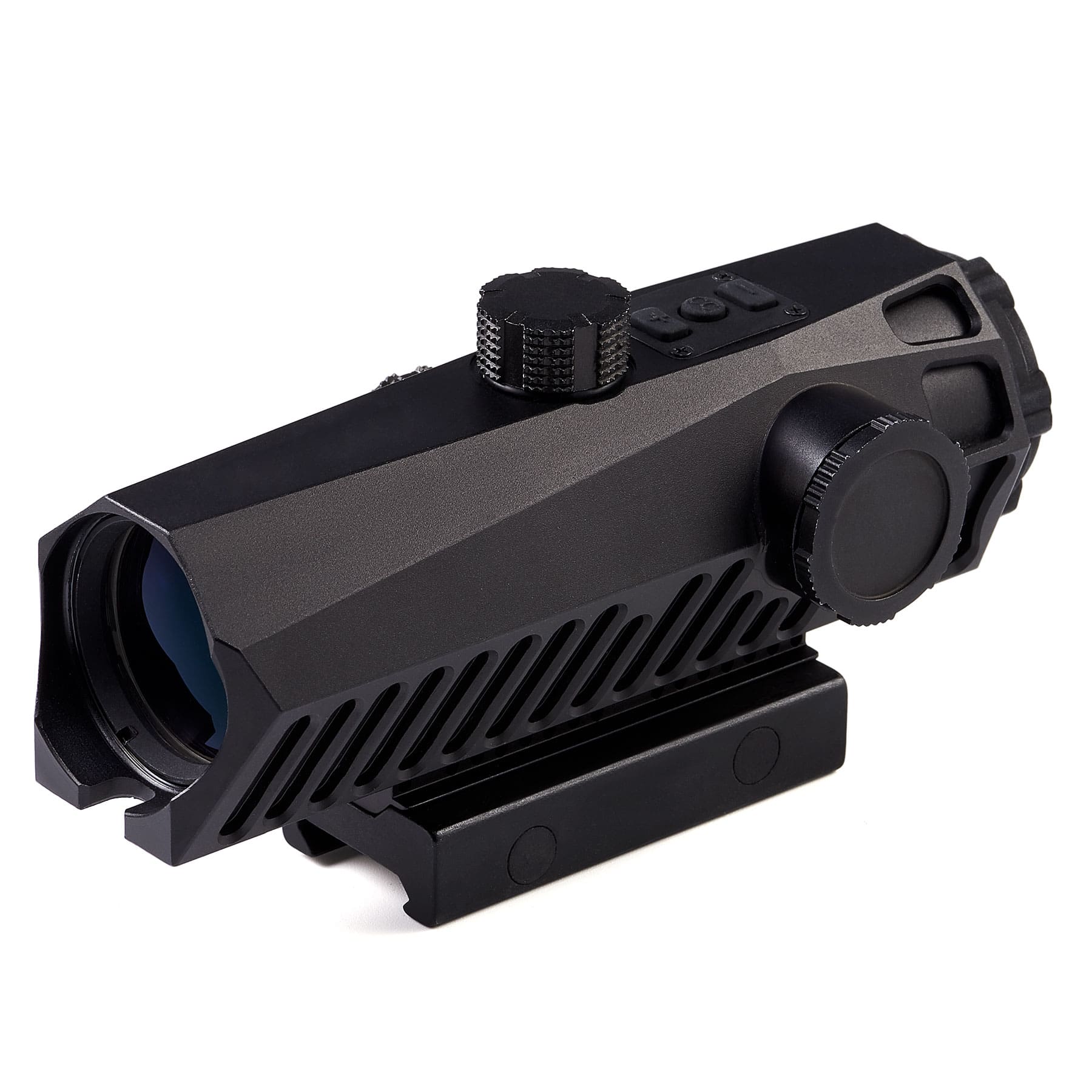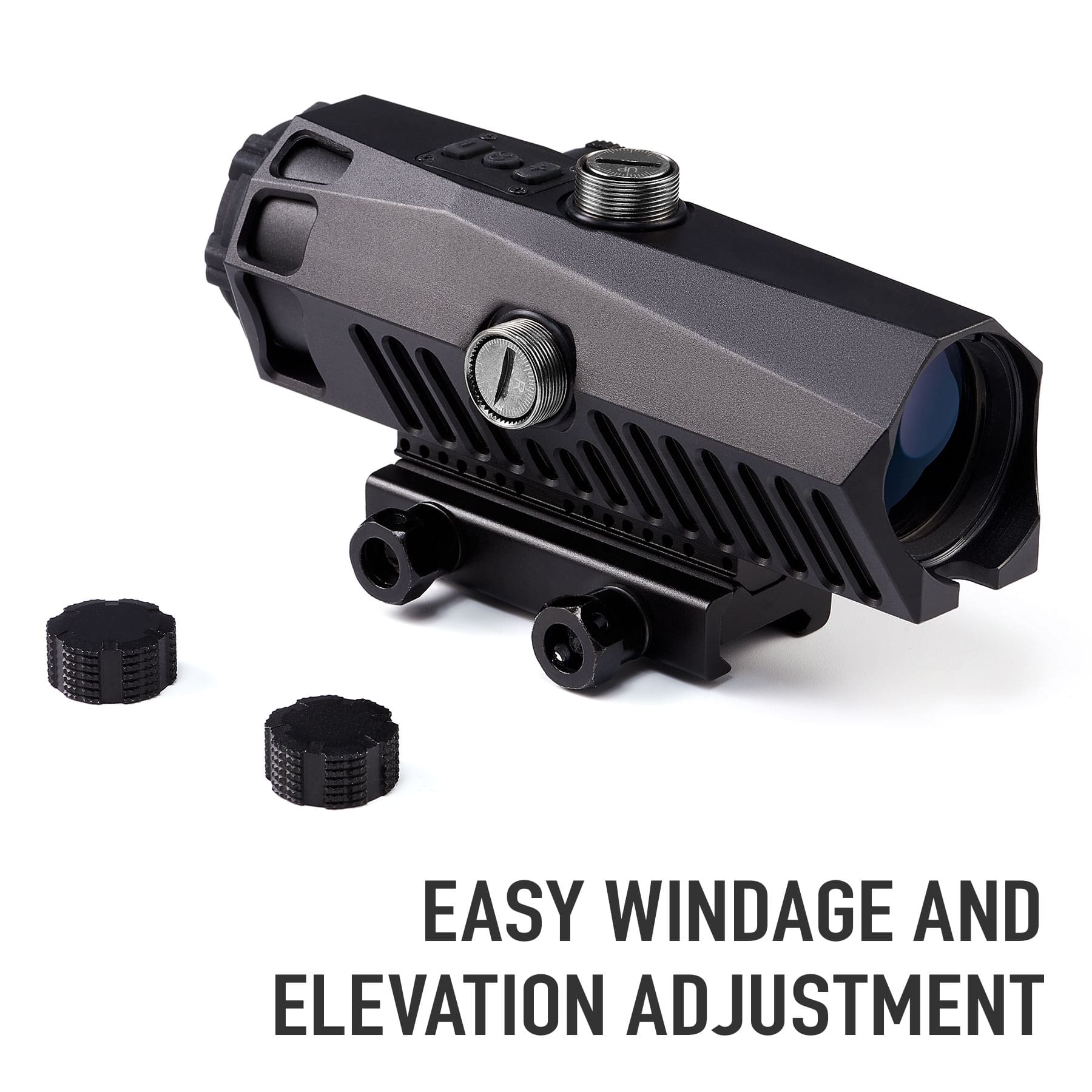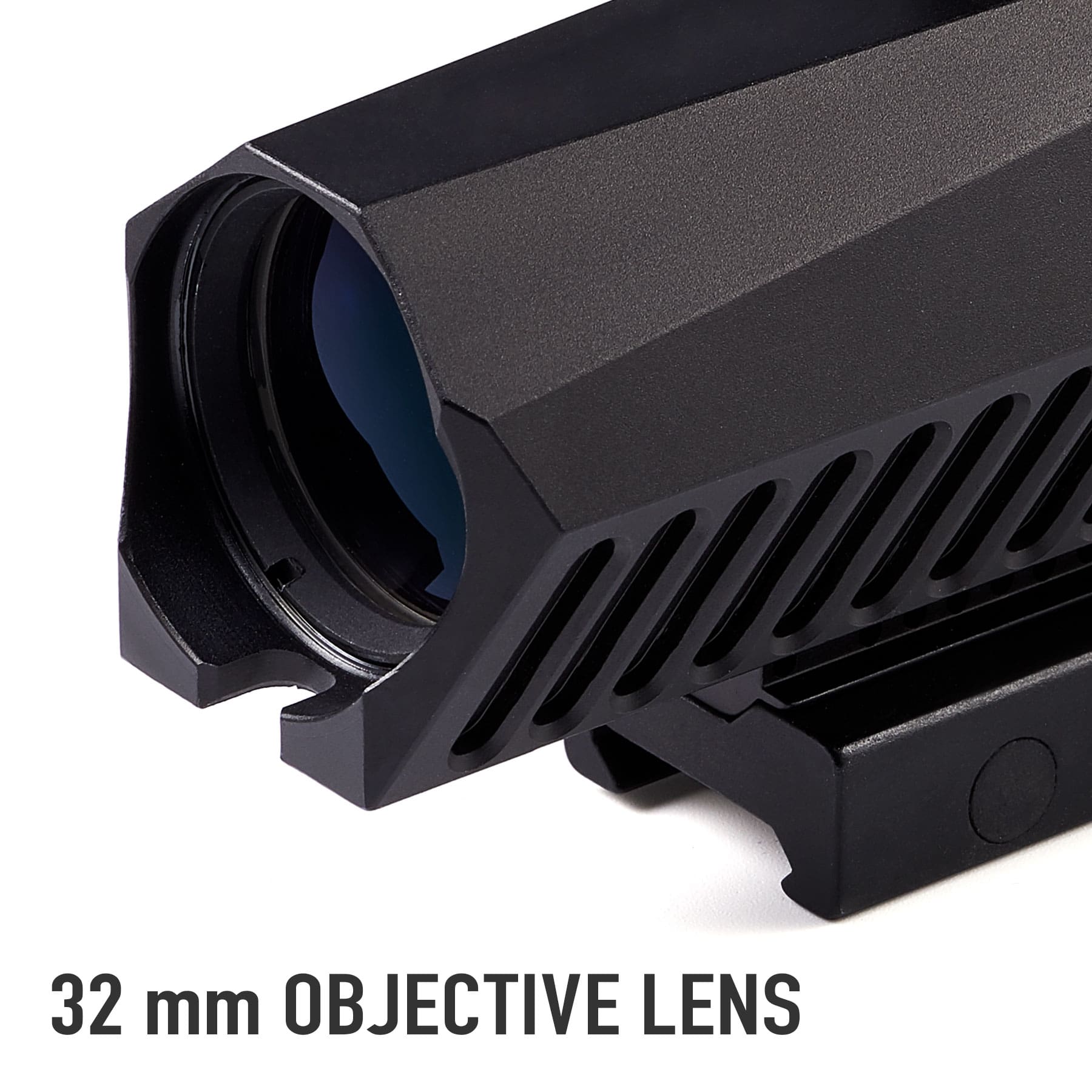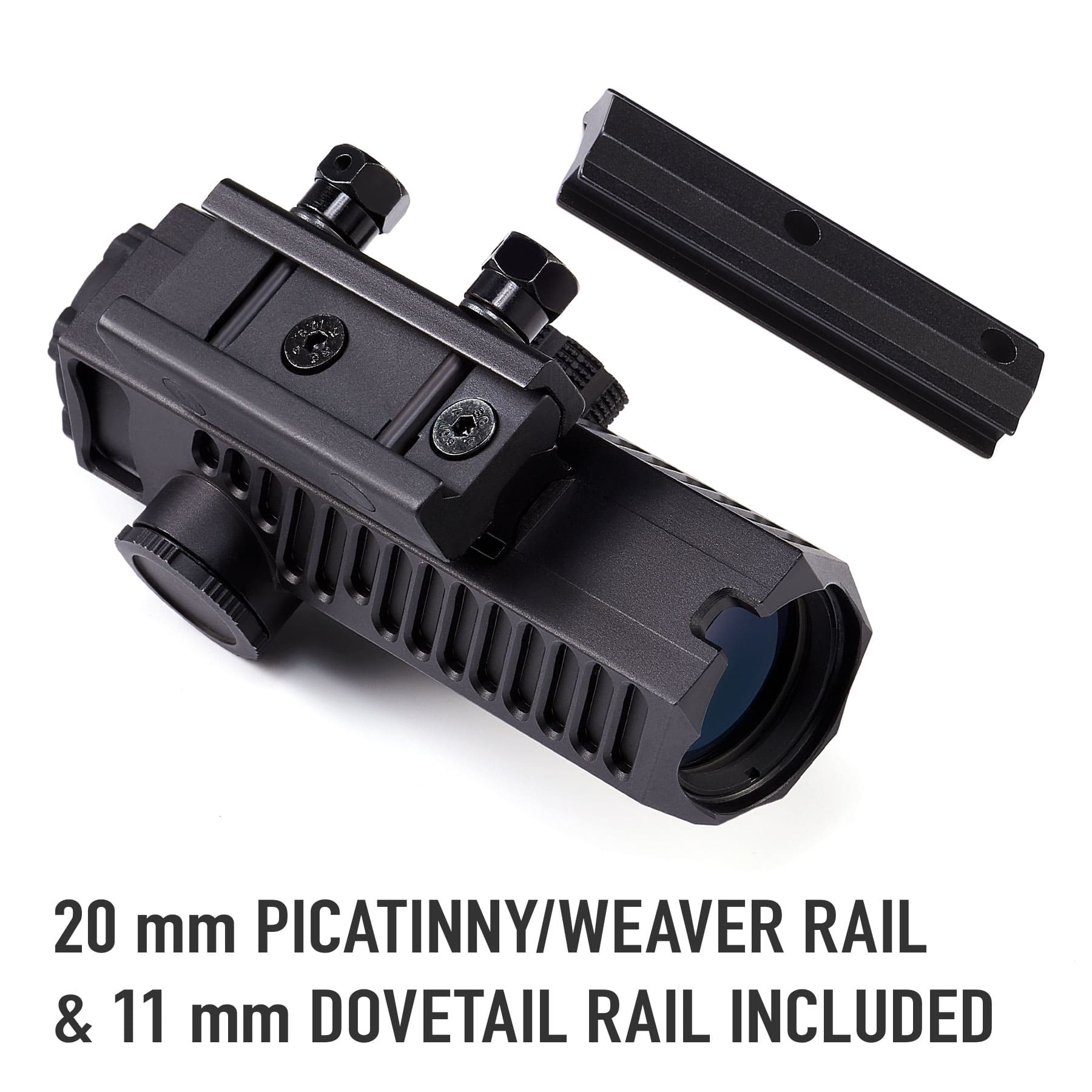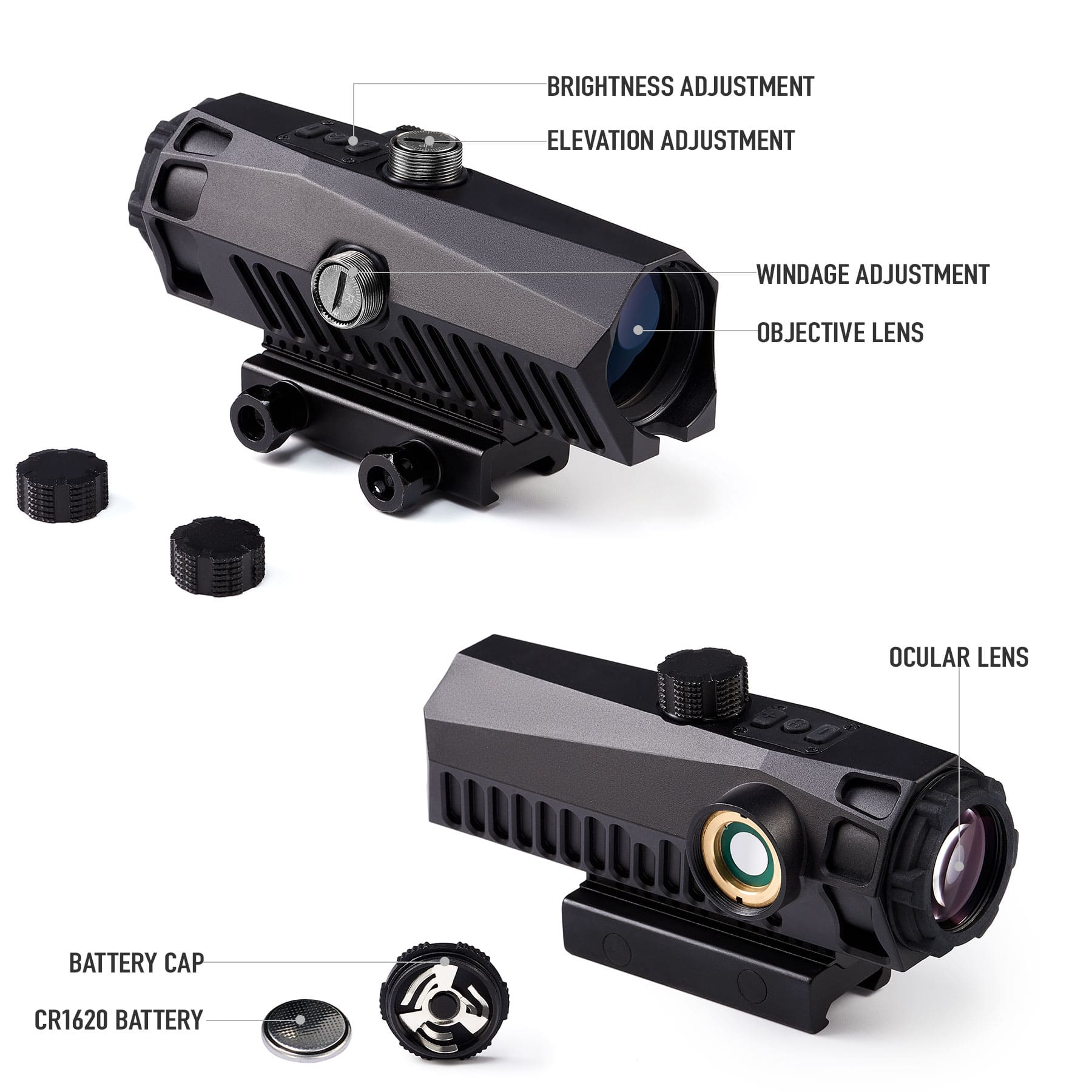 4x32 Red Green Blue Illuminated Riflescope Hunting Gear,11 Illumination Multicoated Lenses for 20mm Picatinny
Leaves warehouse in 2 Business Days
Note: Shipping may be impacted by carrier delays
4x32 P

rism Scope



Are you tired of squinting through your iron sight to line up the perfect shot?
Lucky for you, this 4x32 prism scope with rail mounts is here to please. Our reflex sight has 11 levels of green, red, and blue illumination to meet various light levels and different shooting needs. Thanks to the prism optical system, this compact sight offers illuminated reticles and clear sharp images in lighting conditions for quick target acquisition. Knowing that the lens is the soul of every scope, we offer precision ocular and objective optics to provide optimal clarity and scratch resistance at all times.
This rifle and pistol sight's anodized aluminum construction resists shock, wear, tear, and corrosion. At the same time, the multicoated lenses and tube between them offer waterproof protection against rain, fog, and other tricky weather conditions. The user-friendly dials allow easy and quick windage and elevation adjustment and the convenient tools included make battery replacement a breeze. Fitting any firearm with a standard 20mm Picatinny or Weaver rail, our optical sight with 2 rail mounts is a must-have for both handguns and long guns including rifles, carbines, shotguns, airsoft guns, bb guns, and more.
Whether you're hunting, practice shooting, undergoing tactical training, or just enjoying weekend plinking, paintball, or airsoft competitions, this RGB dot prism sight is the best you could ask for.
 (Cooperation with Hiram)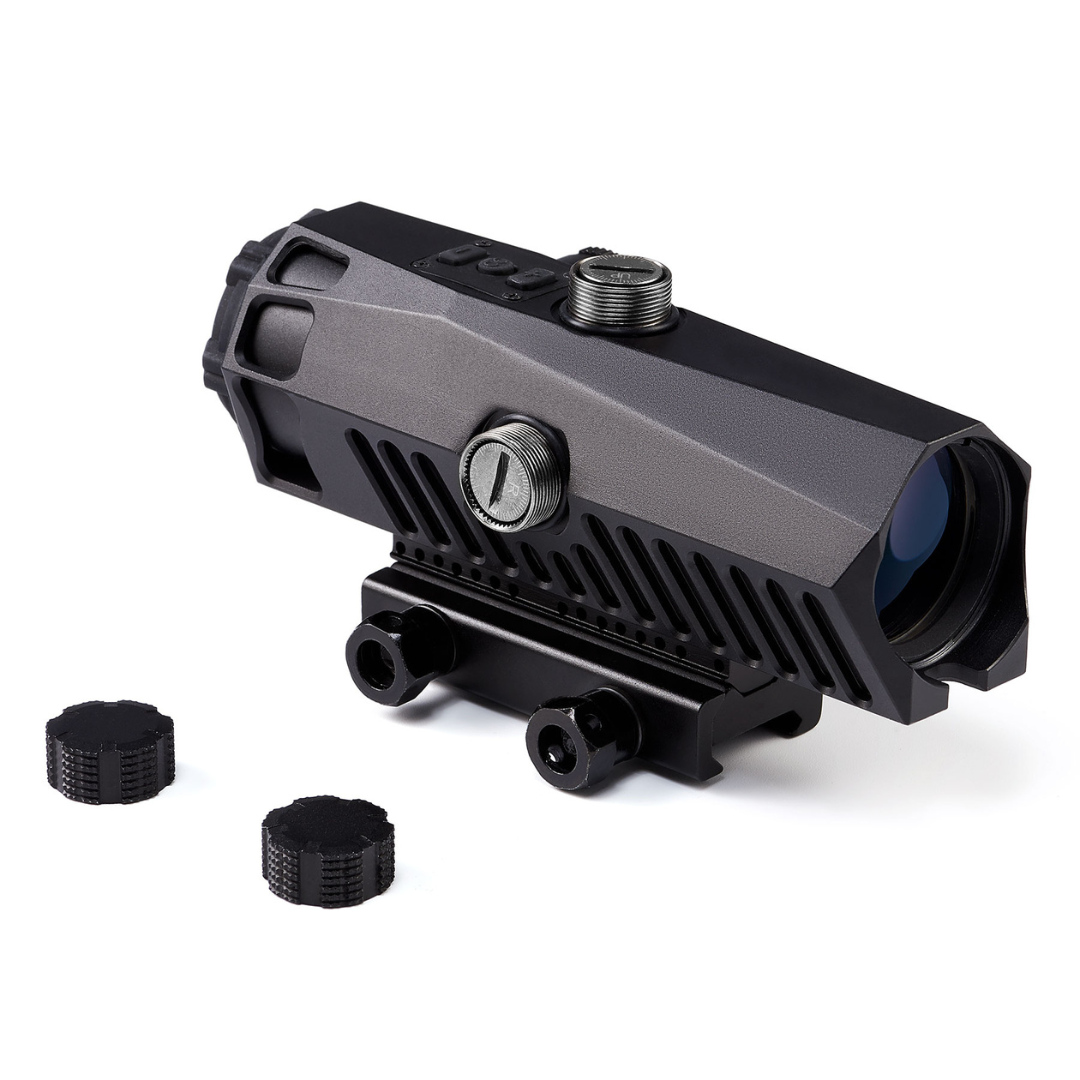 Precise Windage & Elevation
Holds zero through repeated firing thanks to rugged, shockproof construction.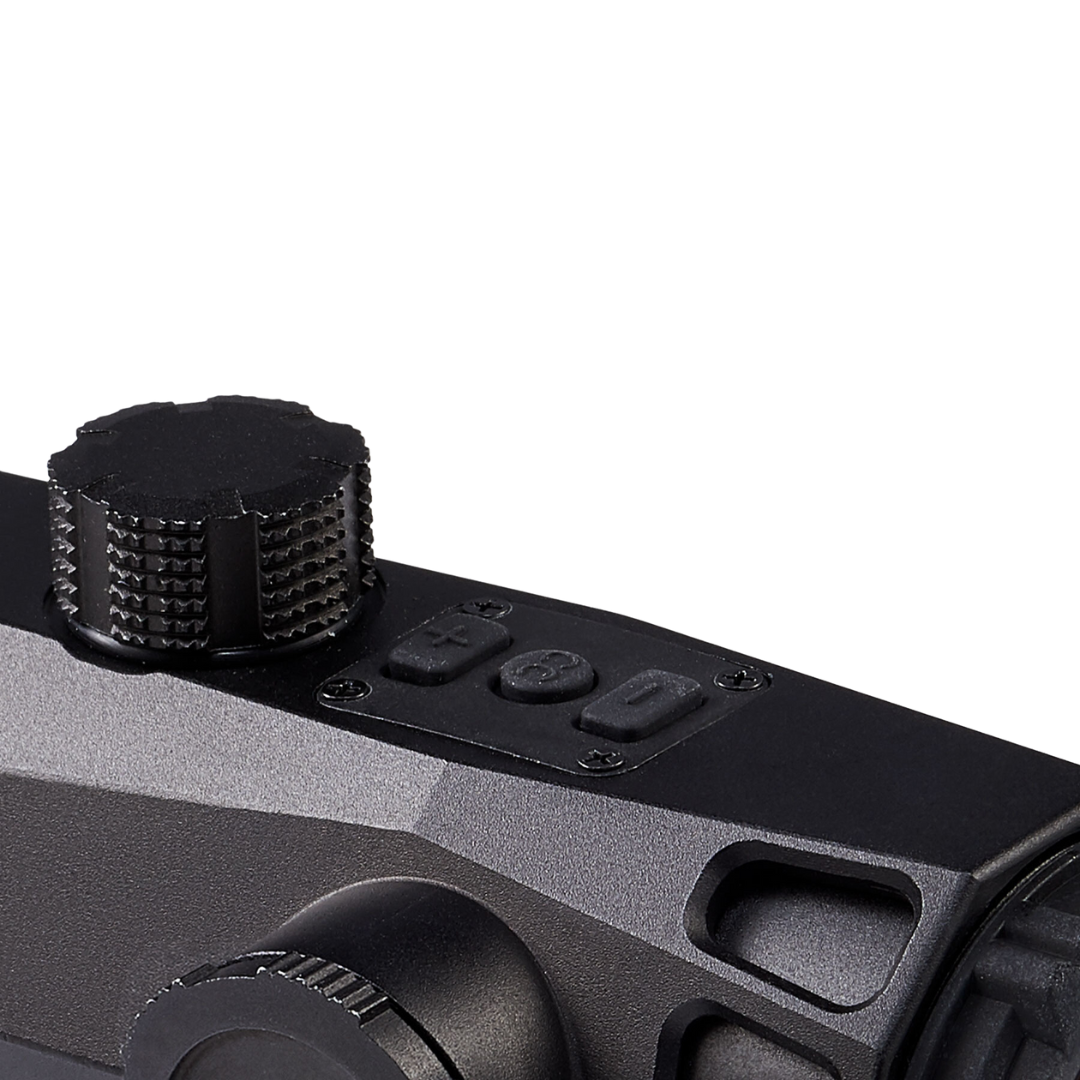 Easy Brightness Adjustment
Quickly adapt to any lighting with 11 reticle brightness settings.
Nice compact scope
The scope works well for intermediate range and so far has held zero. The instructions about how to turn on and adjust the lighted reticle are terrible.
Oh, and the battery that came with it was dead, so get a CR1620 battery.
High cost performance
It comes with simple and comprehensive instructions, complete with a stand-up stand, a low-profile stand in the box, batteries, lens cloth, lens cover, adjusting and mounting tools, all neatly tucked into sturdy foam. Height and wind resistance are very easy to adjust, and the really cool thing is that the screws on the adjustment knob cover can be flipped and adjusted. The lens is crystal clear and the dots are bright and round.
Solid
I posted a photo along side a deck of card sin an attempt to show the significance in size.
It's very heavy and solid.
It came in a nice plastic case that you will surely find a purpose for.
It seems to be a lot better than other sites I have.
Will update if I find any issues over time.
Nice sight
Good solid sight very much enjoy
Excellent small compact Prism scope
This is distal prism lighted red and blue and green dot radical and at 50 yards. It is very accurate I shot and zeroed it in with 20 rounds. I mounted on at 300BLk on a Ar-15 platform for hog hunting. Its a nice scope and very accurate comes with instructions on how to use I forgot to turn the light of on the radical and the battery ran down
Its 100% shockproof and water proof and fog proof it has 11 brightness levels on dots comes with a extra rail mount and Allen wrench cleaning cloth and hard plastic case with padding in side
Its a great value for its ability to hold a zero and for its accuracy it was easy to sight in just as a regular scope I was very impressed with it
And I Highly Recommend it