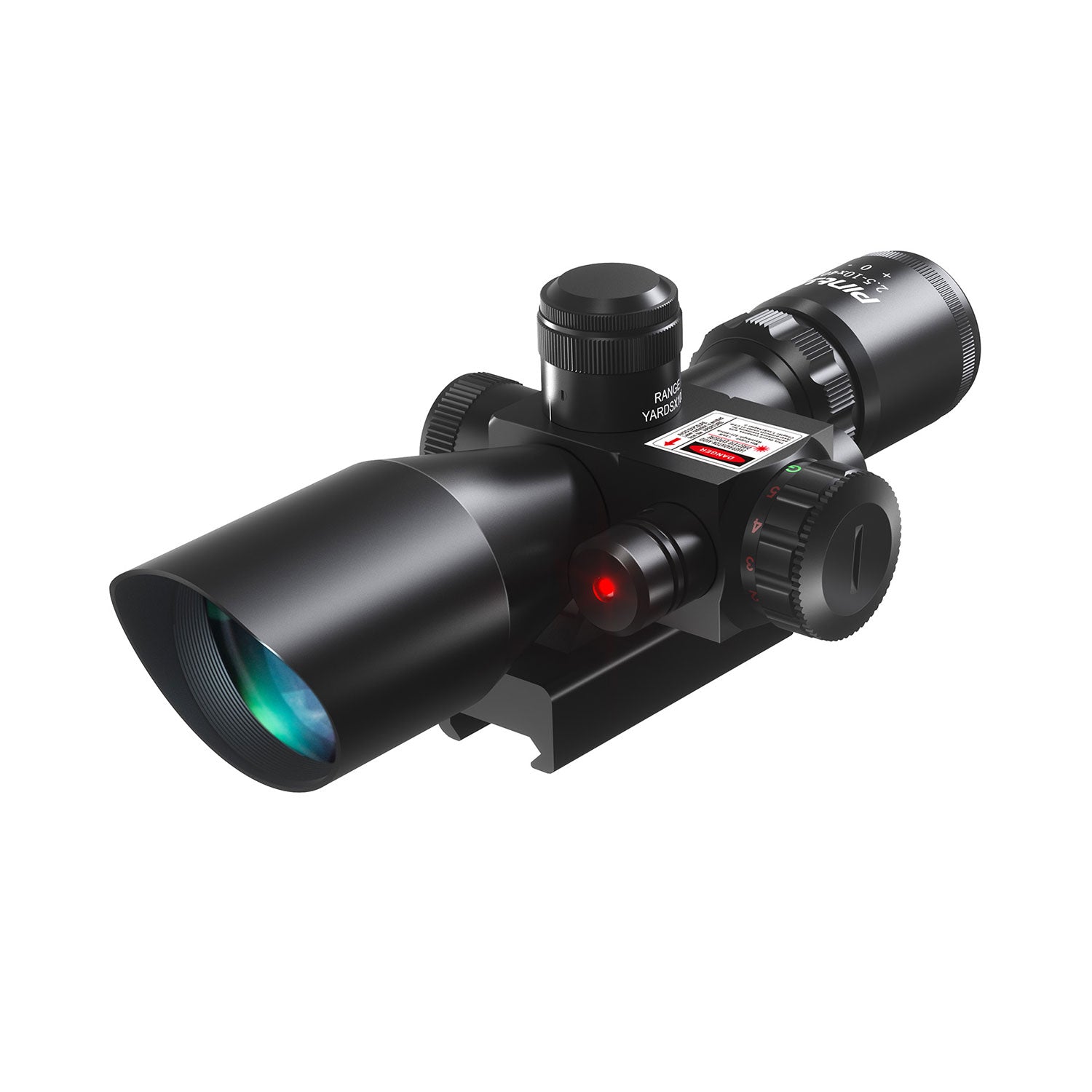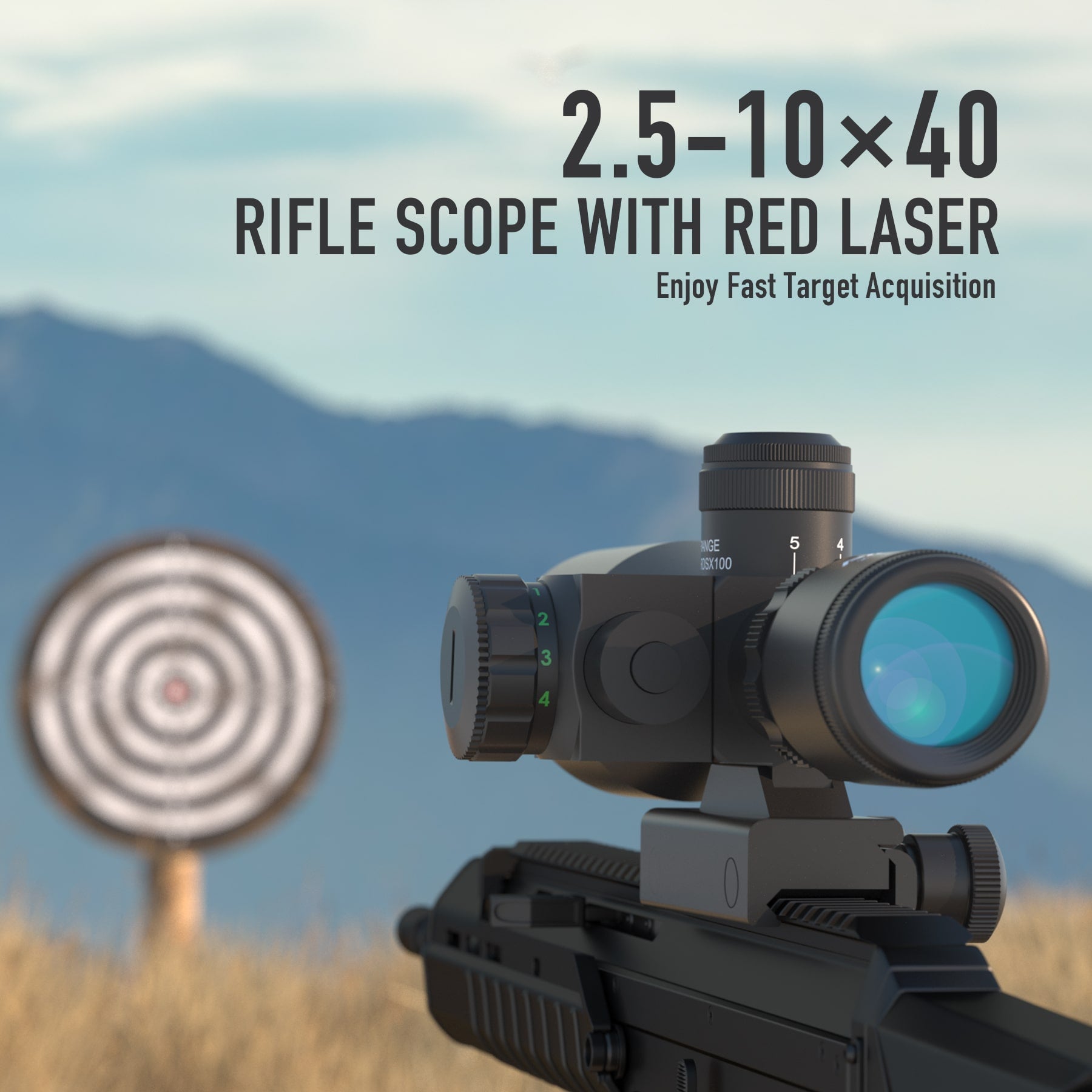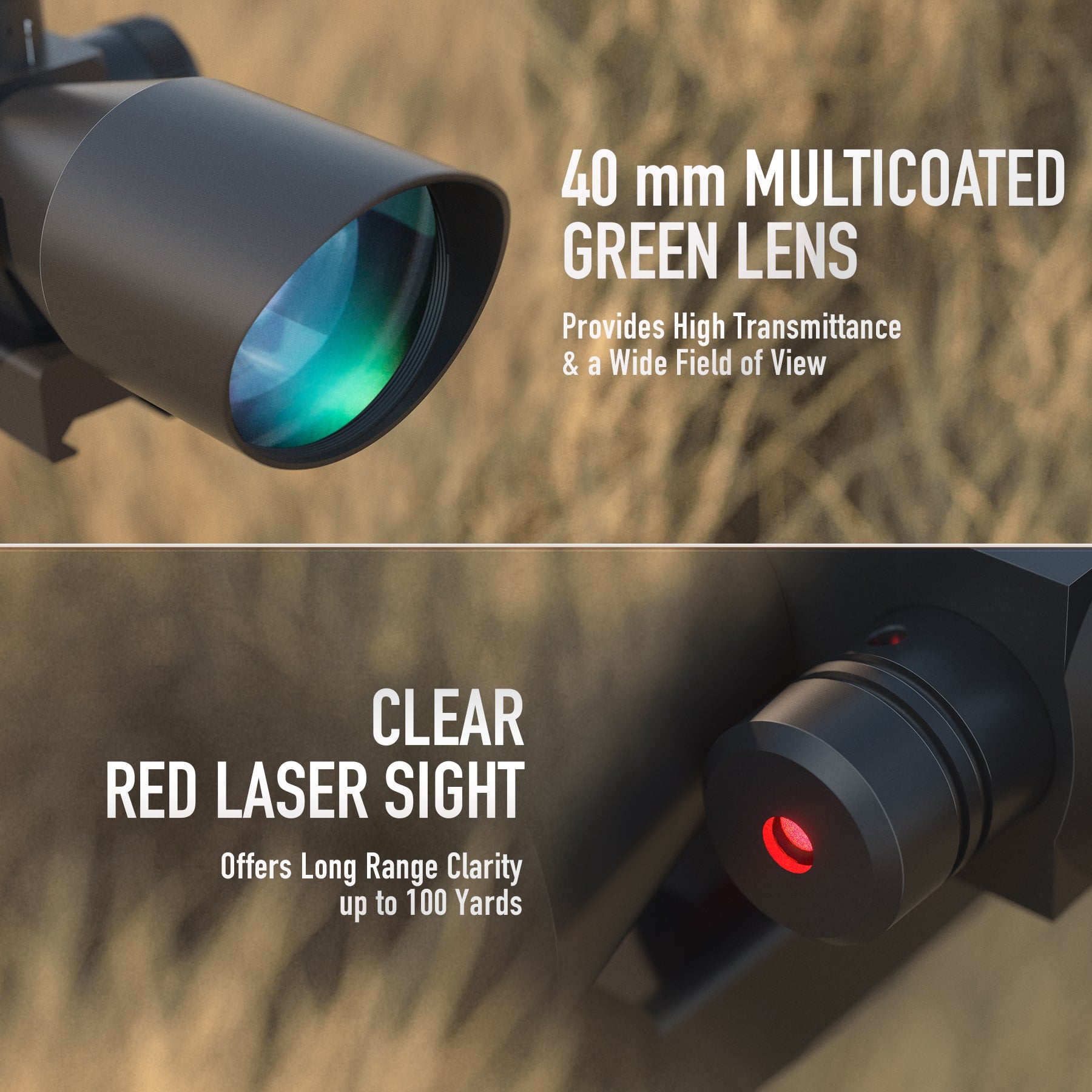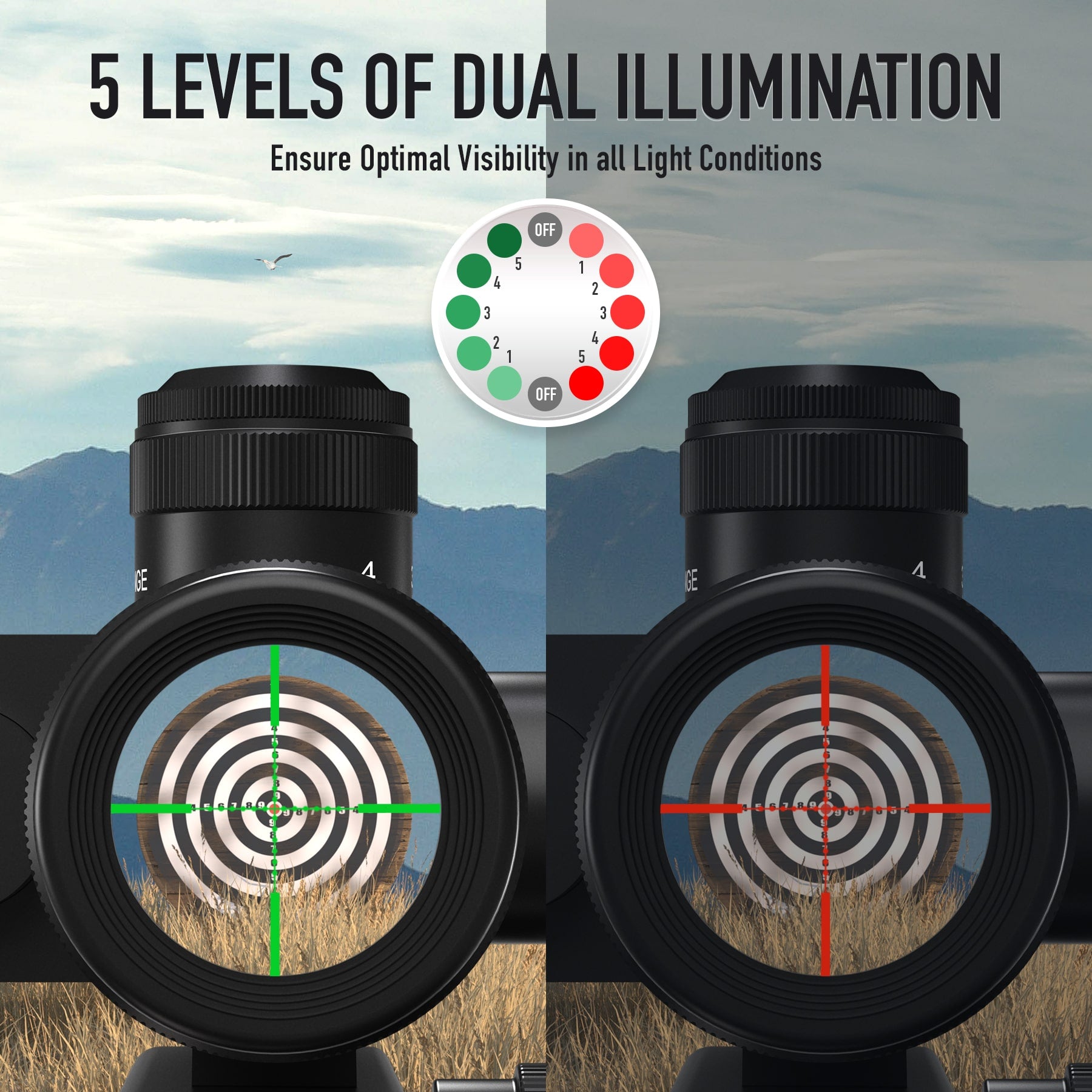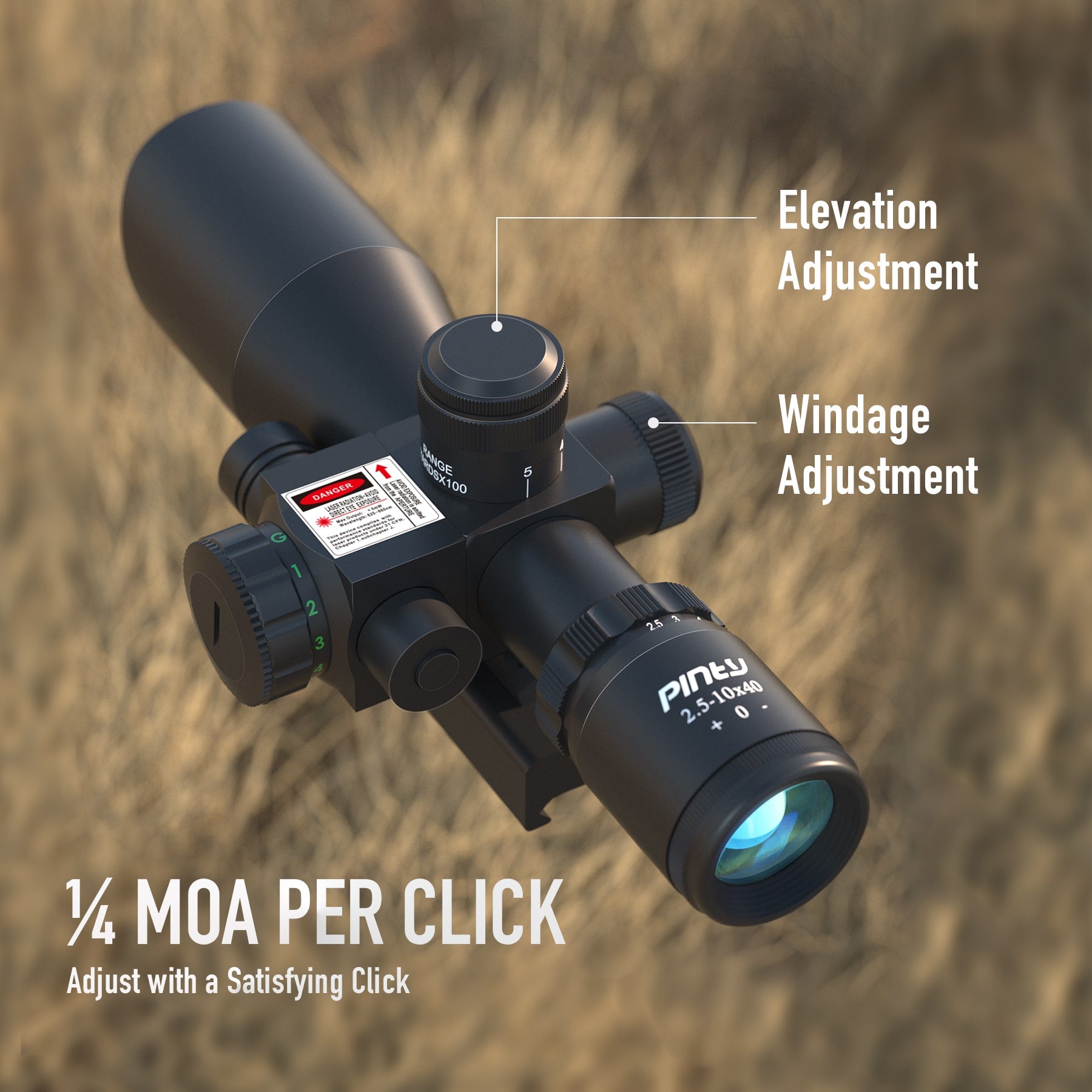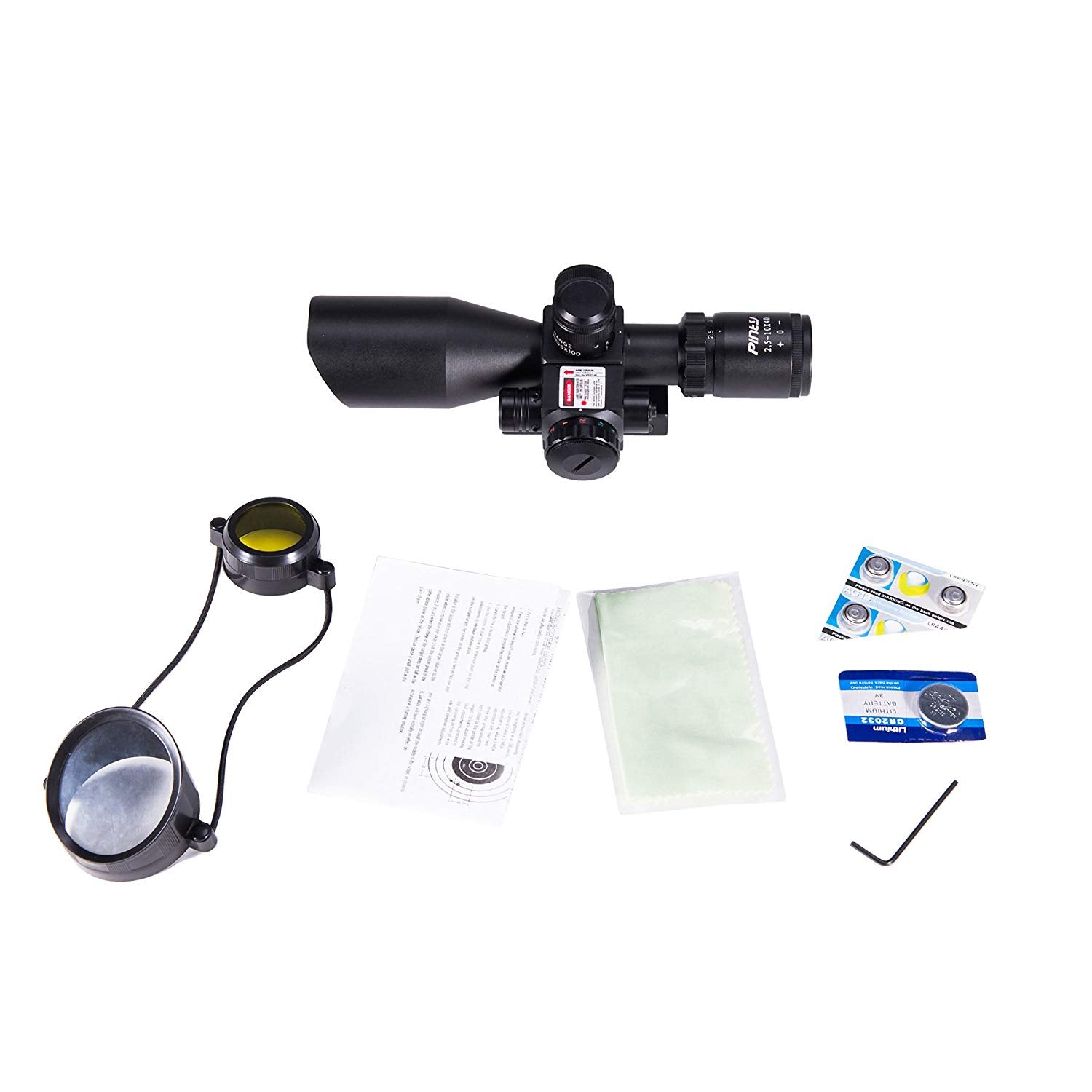 2.5-10x40mm Mil-dot Rifle Scope, Red&Green Illumination, Red Laser
Leaves warehouse in 2 Business Days
Note: Shipping may be impacted by carrier delays
This hunting scope's 40mm objective diameter offers high optical clarity at 2.5-10× magnification. Red or green reticle, and different brightness levels for adaptability to all environments. Made for close to mid-range shooting. Integrated and independently controlled, red laser sight allows for quick acquisition of close quarter targets. Quick and secure attachment to all Picatinny or Weaver rails Durable metal construction and high-grade optical glasses ensure long-time durability. Fog resistant, waterproof, and shockproof. Batteries included, storage box included. It's the best hunting rifle scope for this year!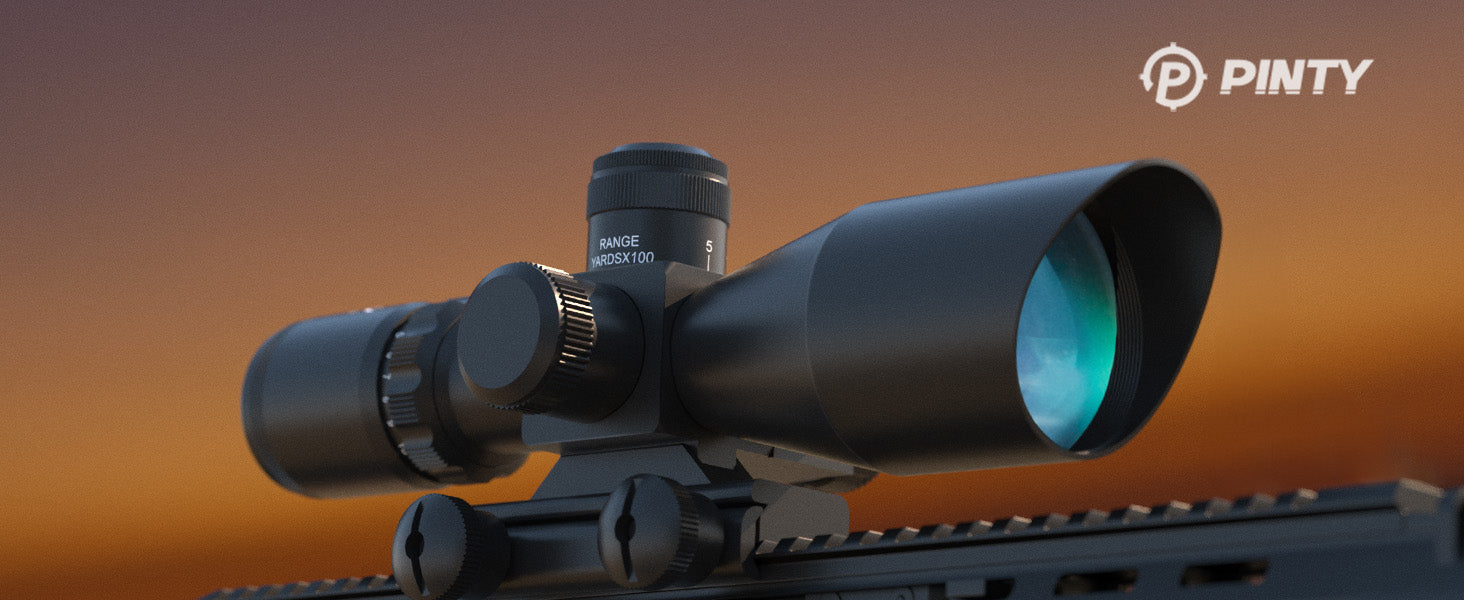 Adaptable Magnification Range
Variable 2.5-10x magnification provides pinpoint accuracy at close and long ranges.
Comprehensive Low Light Vision
Adjustable red laser and illuminated reticles excel at dawn, dusk and nighttime use.
Well worth the money!
Everyone has their own opinion. The picture I'm providing was at a decent distance first shots fired using this. That's pretty impressive.
I was in the army for 8 years, haven't shot in 2 now. The 1st shot I fired in 2 years went straight through my targets forehead. I'm impressed with this thing.
Other reviews are saying," it's not accurate ". Don't listen to them. Here's what I did.
I put my rifle in a bench vise and looked down the barrel. Obviously you can't do this in all rifles. Pick something to look at through the barrel, then keep adjusting the laser until you see the laser perfectly lined up though the barrel. Now adjust the scope to match the laser. You're all set.
Obviously it's not going to be perfect, but you just make your adjustments down range. But this method ensures pretty good accuracy for your very 1st shot.
The scope takes a bit to set up, and is really tedious, but don't be like these other people saying "it's not accurate, crying face". Yes it is. You just have to set it up right
Great price and easy to mount.
Excellent scope for target shooting and hunting.
Tactical Scope for Colt SP1
Perfect scope for my Colt AR SP1 with Carry Handle.
For my son
Great birthday gift. My son loved it.