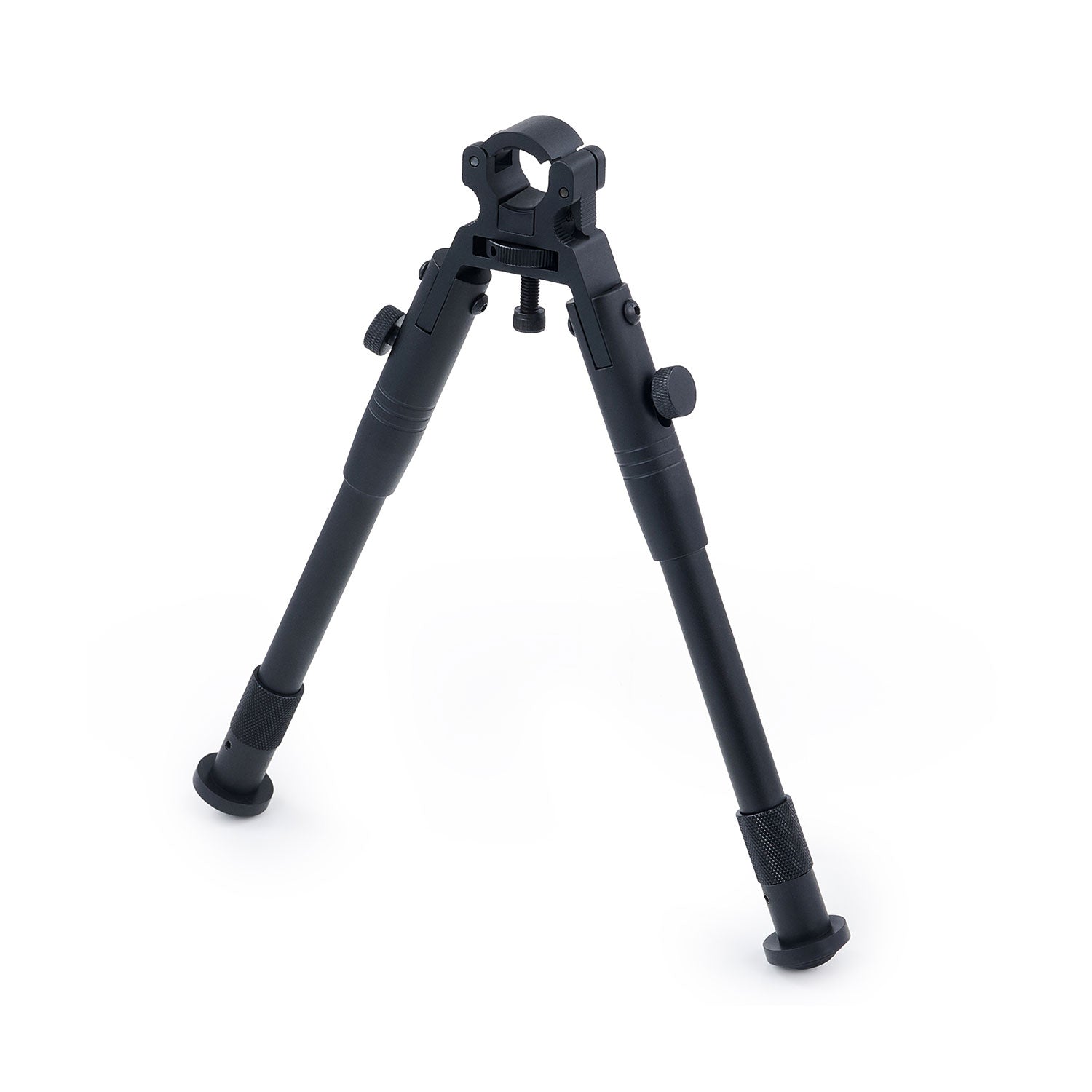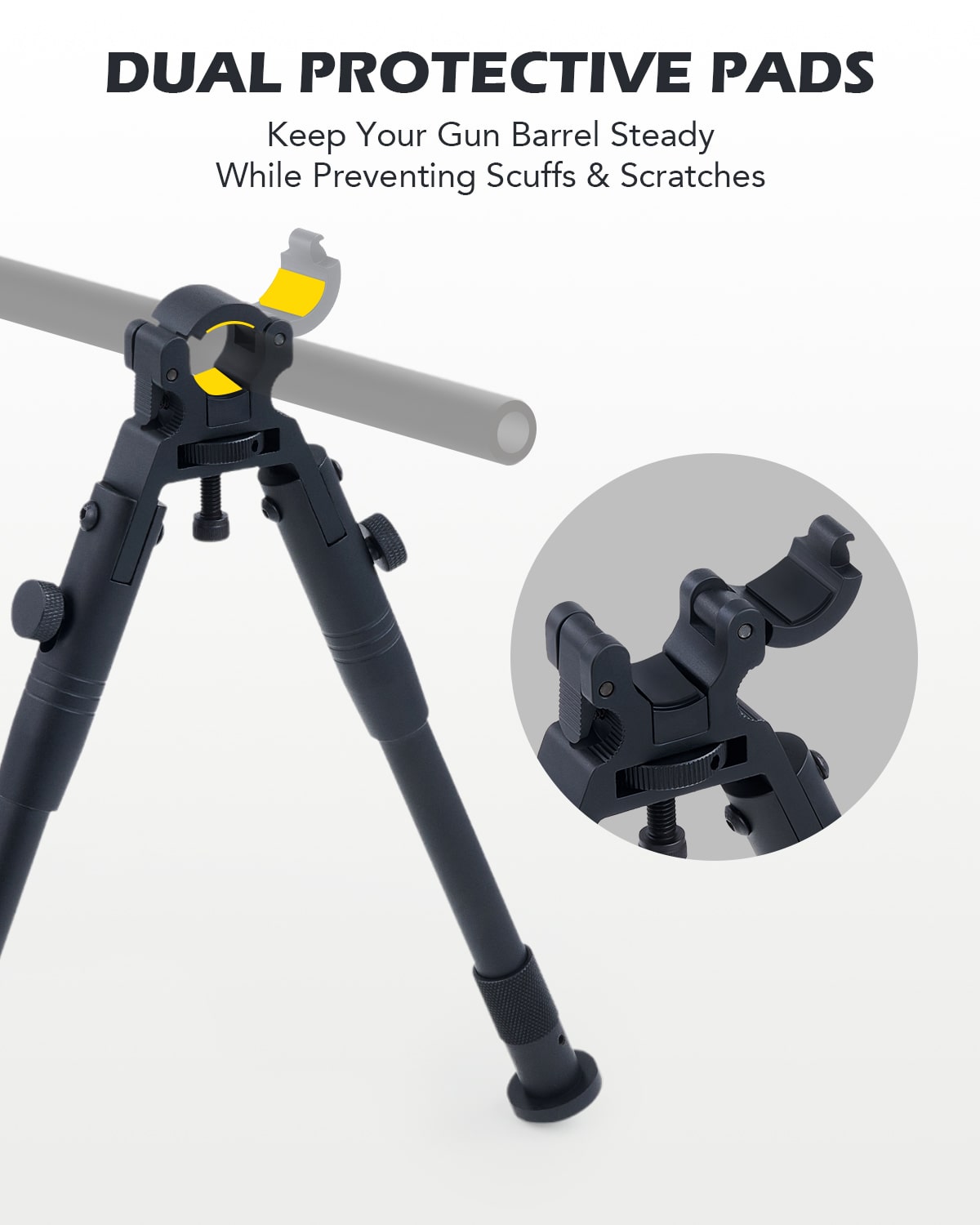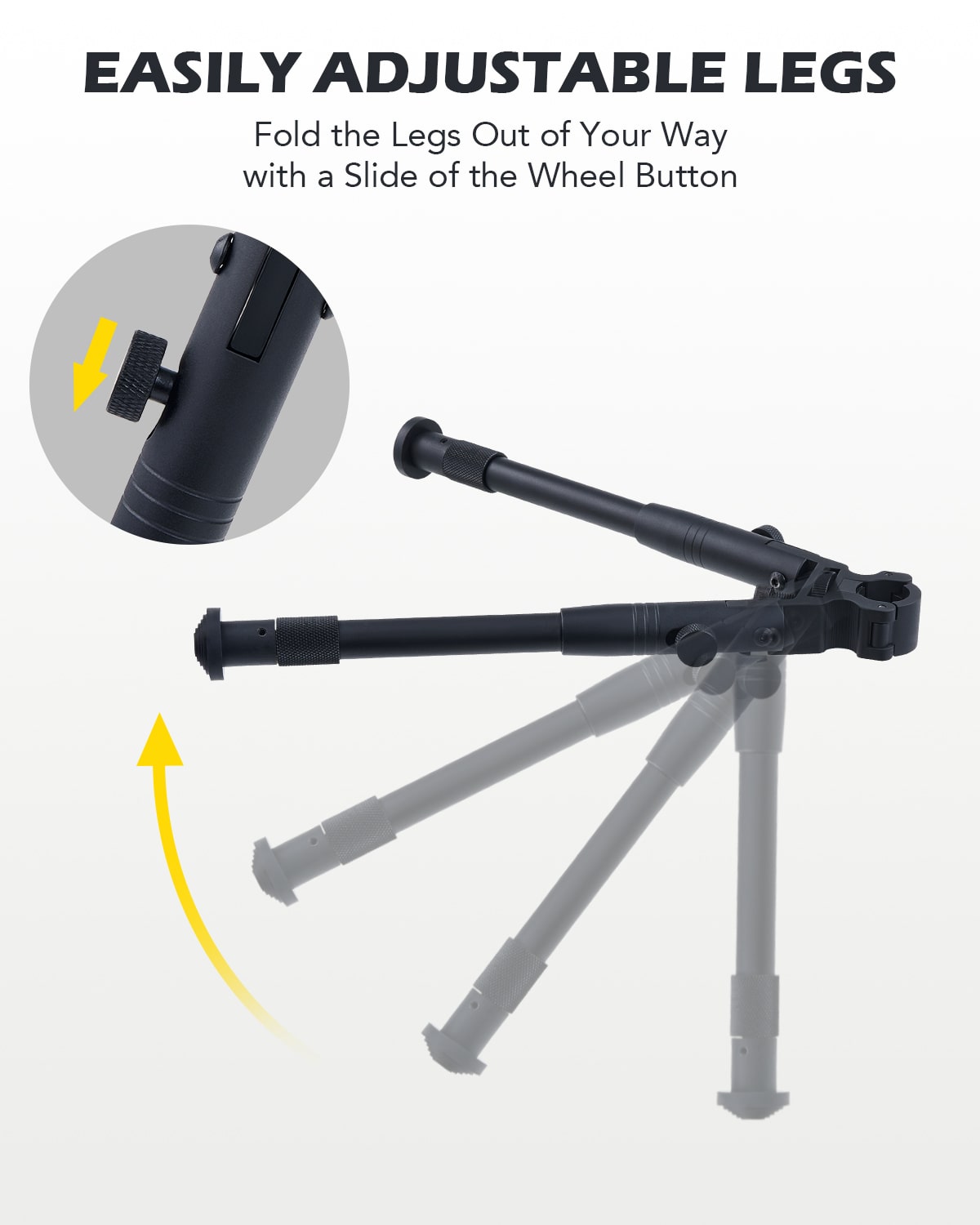 Rifle Bipod with Quick Release Spring Clamp for 0.43″ to 0.75'' Barrels Adjustable Leg
Leaves warehouse in 2 Business Days
Note: Shipping may be impacted by carrier delays
Pinty Clamp-On Bipod

Our tactical bipod allows for quick and smooth changes of position without the need for setup, giving you an edge on the shooting range or hunting trail by supporting and stabilizing your equipment during use. Our lightweight bipod is constructed of anodized T6063 aluminum alloy with an anticorrosive matte black coating to ensure longevity. This rifle bipod can fit a wide range of barrel sizes from 0.43 to 0.75'' (11-19 mm) with a simple twist for adjustment, while tightening the thumbscrew makes the rifle hold tight and secure. With easy height adjustment, the two legs can extend between 8 and 10.5 inches (20 and 27 cm) to let you find the best position for aiming. It's also completely foldable, allowing you to use it with complete convenience.
Wide 0.43-0.75" Compatibility
Clamp securely fits a wide range of 11-19mm rifle barrel diameters.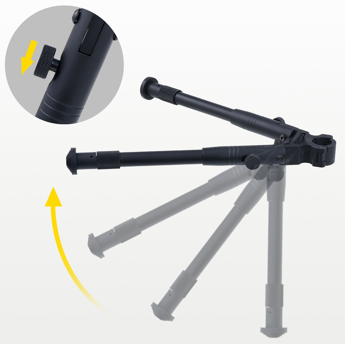 8-10.5" Adjustable Legs
Extend legs between 8 to 10.5 inches to adapt to any terrain.