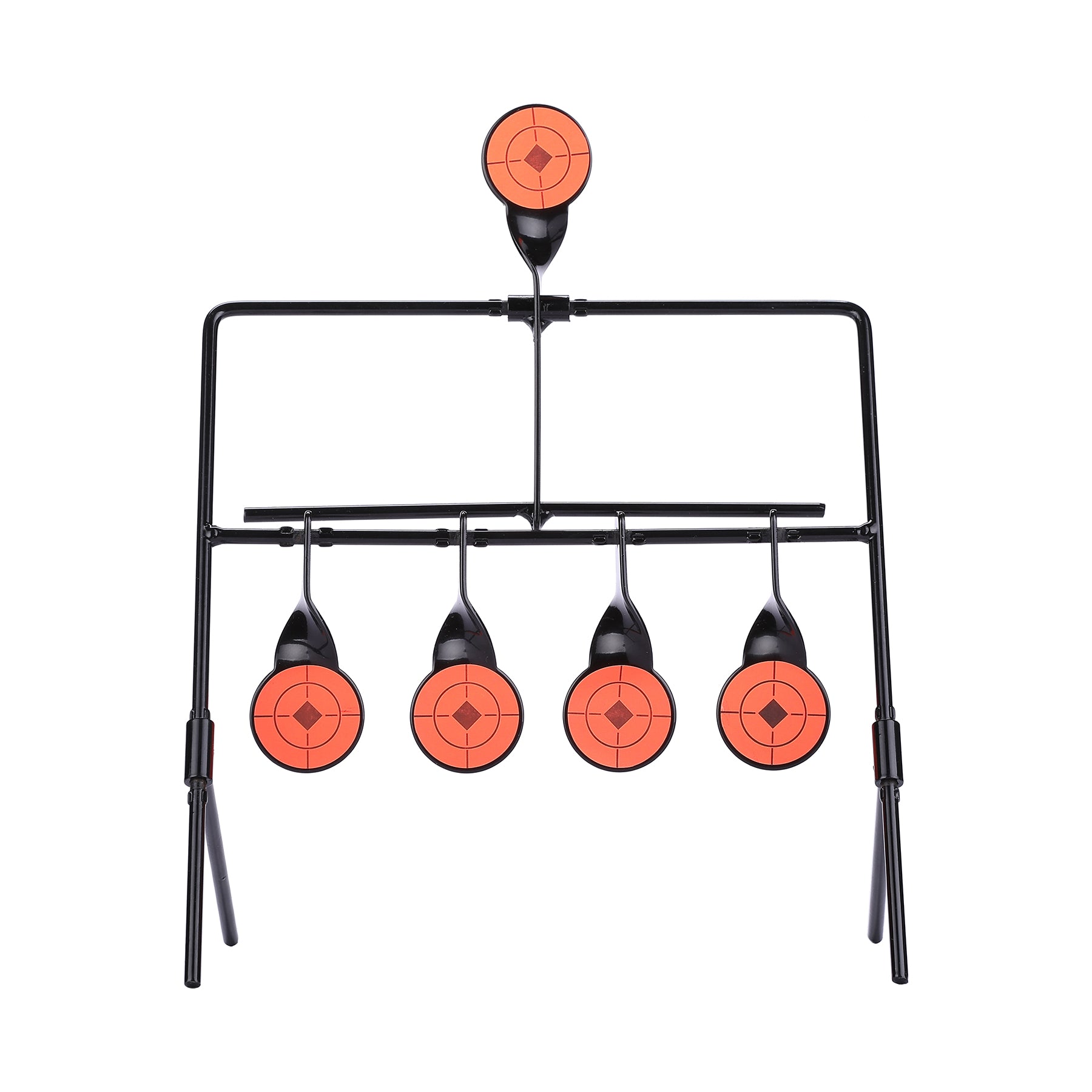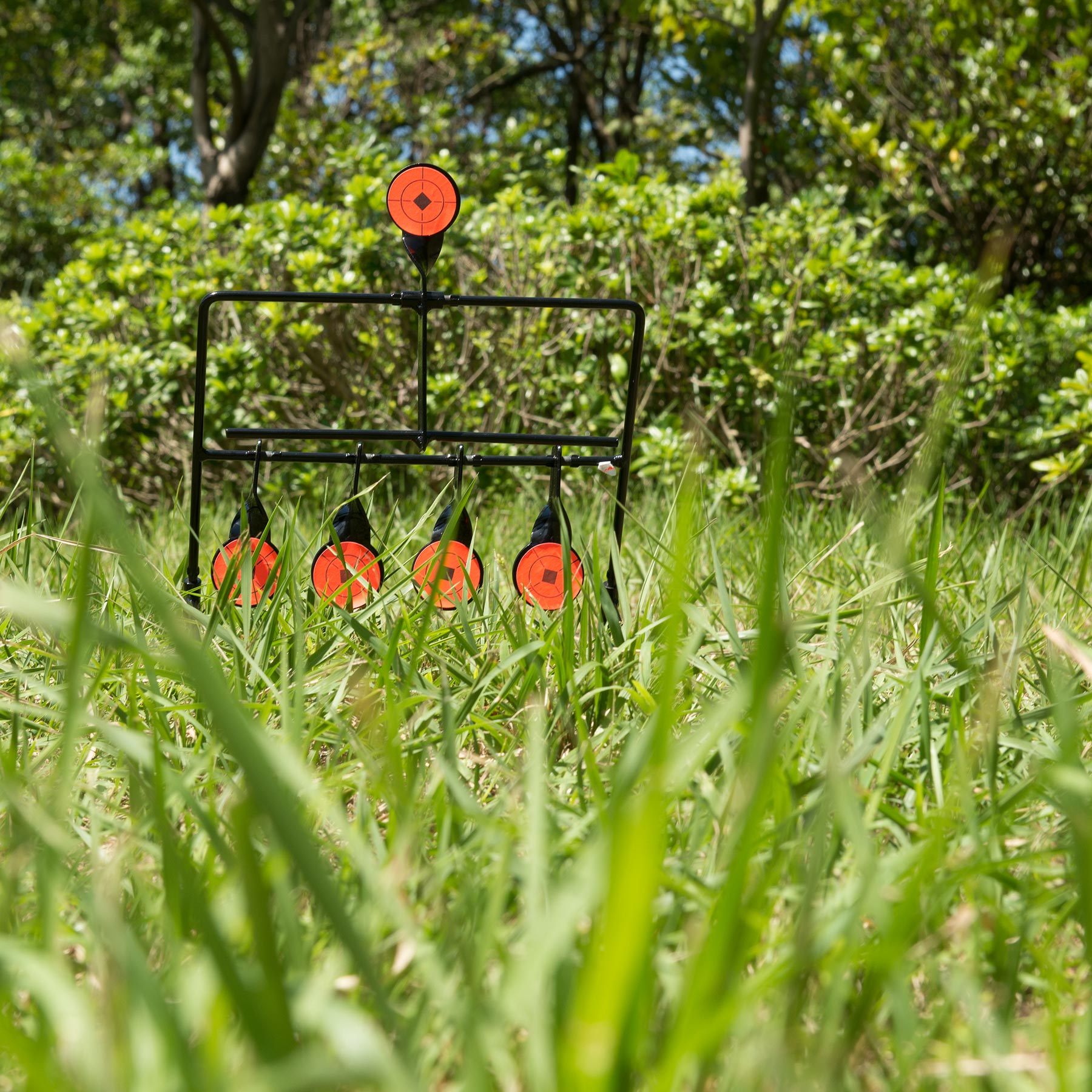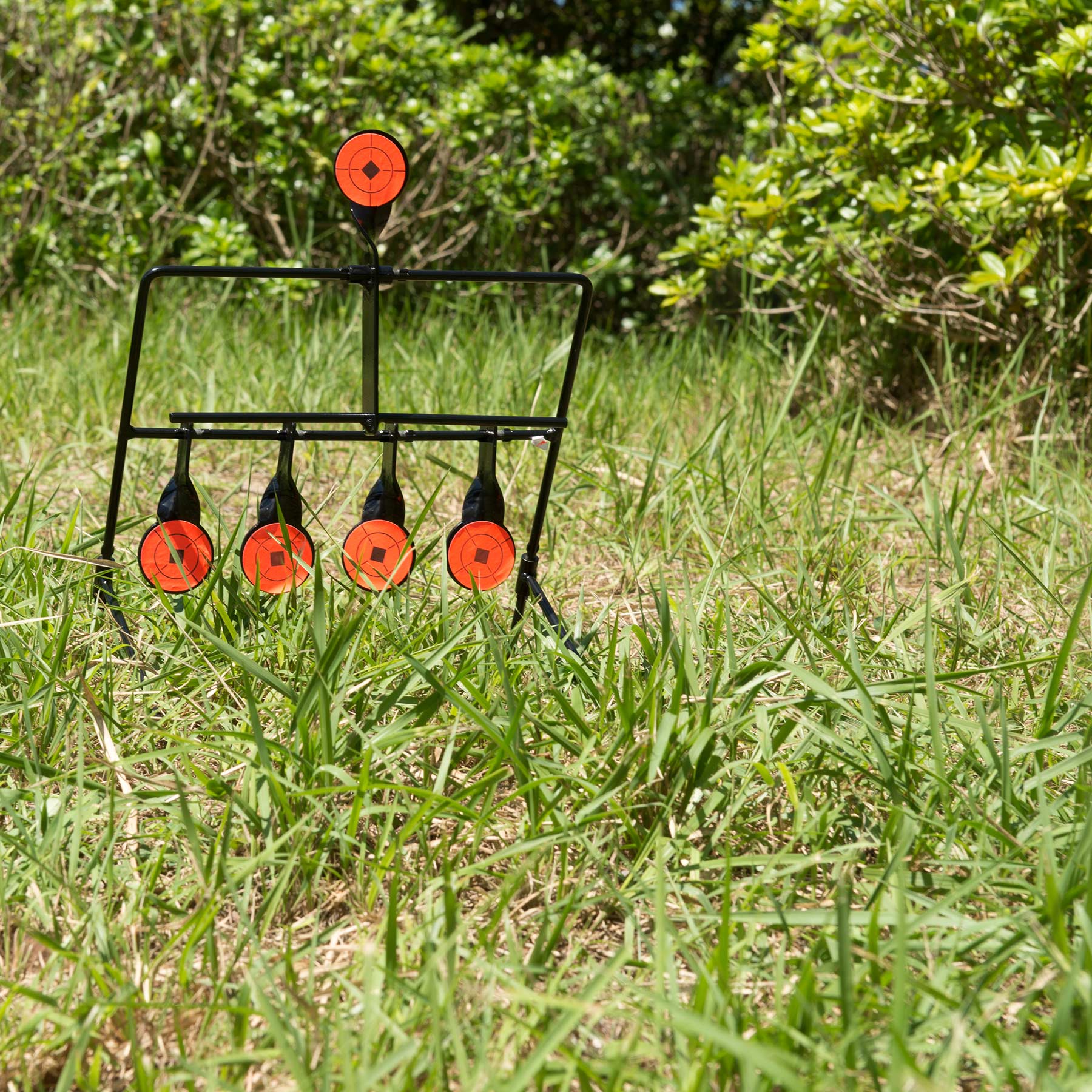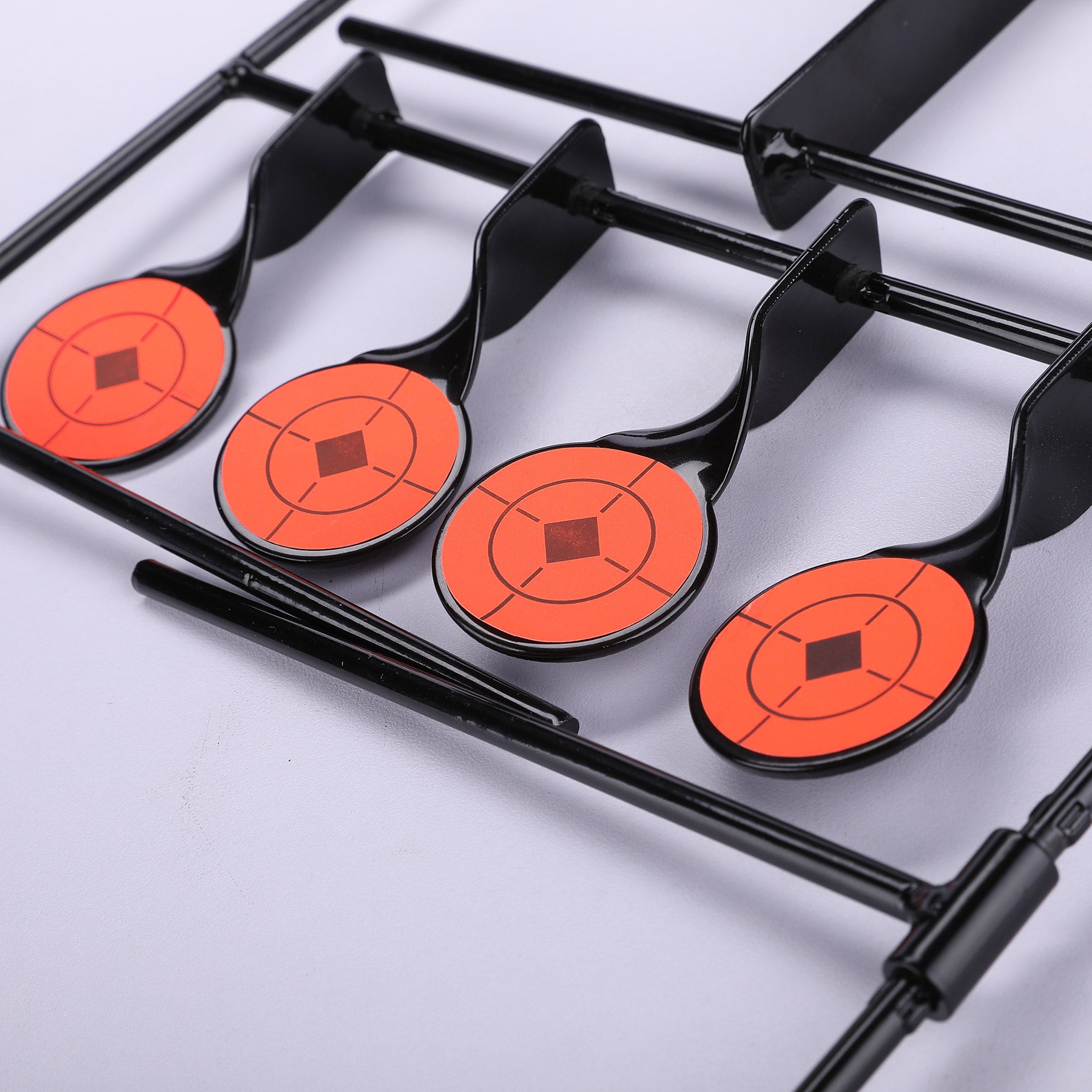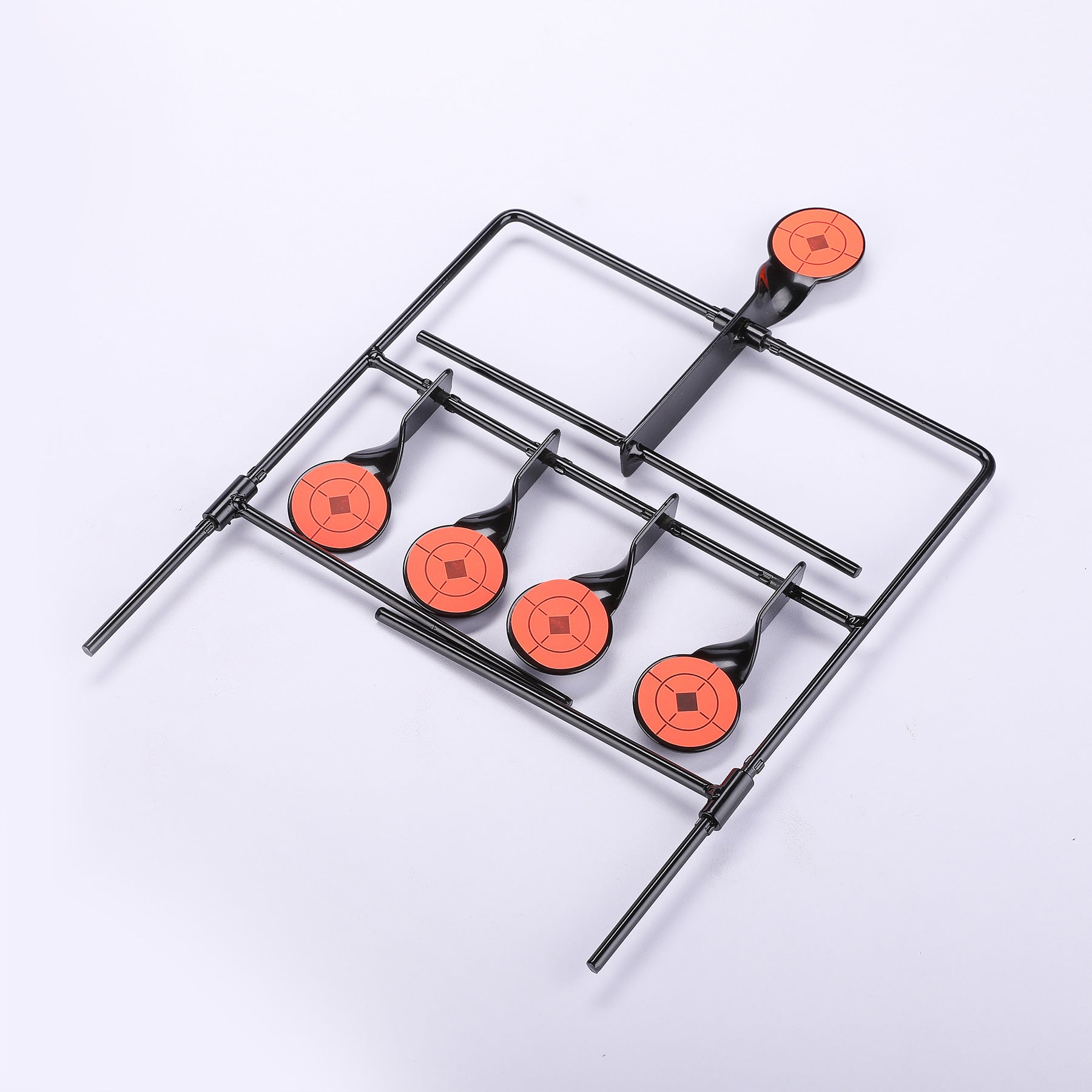 Resetting Target with Portable Design and Shooting Spots, Rated for .22 .177 Caliber
Size:
10.2'' x 13.5'' x 7.8''
Leaves warehouse in 2 Business Days
Note: Shipping may be impacted by carrier delays
The Resetting Targets are easily portable and create an interactive shooting experience that makes plinking and target practice fun. The Hiram Resetting Target is made of heavy duty steel, this pellet or bb gun resetting target can withstand heavy shot.
(Cooperation with Hiram)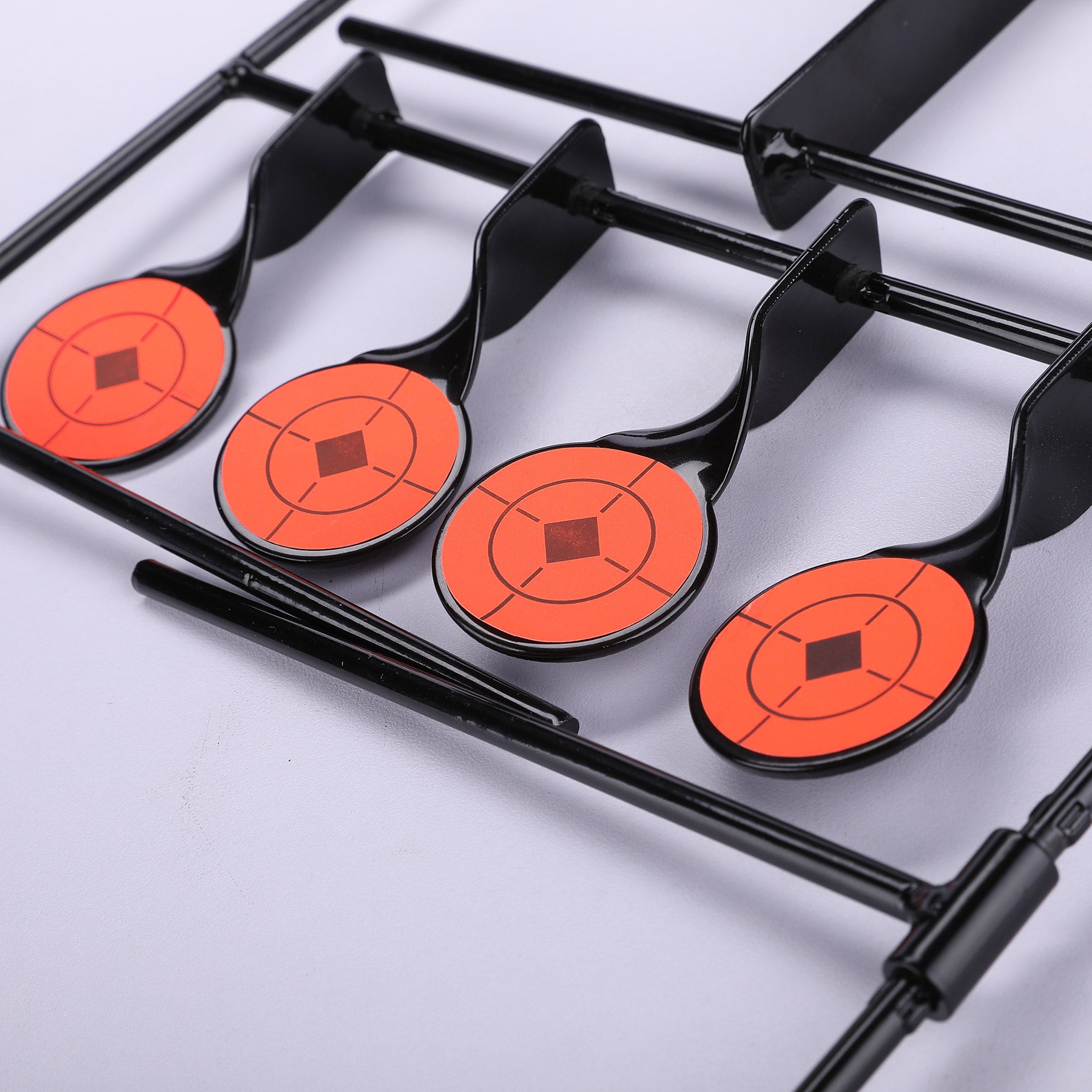 Heavy-duty Steel
This pellet/bb gun resetting target can withstand bulky shot thanks to durable steel construction.
Compact Size
These reset targets are perfect for air gun shooting training. 1.7" shooting targets challenge your accuracy from various distances.