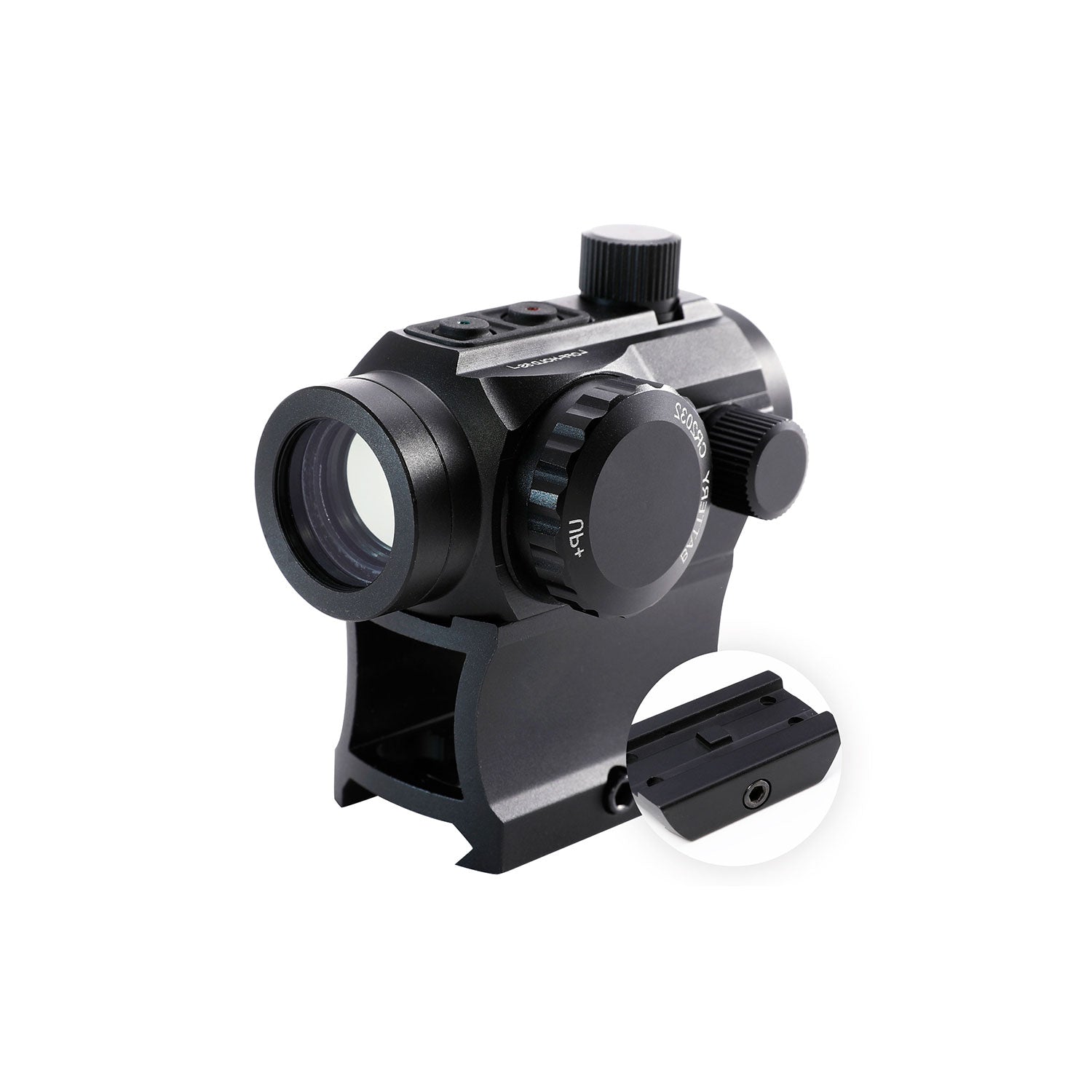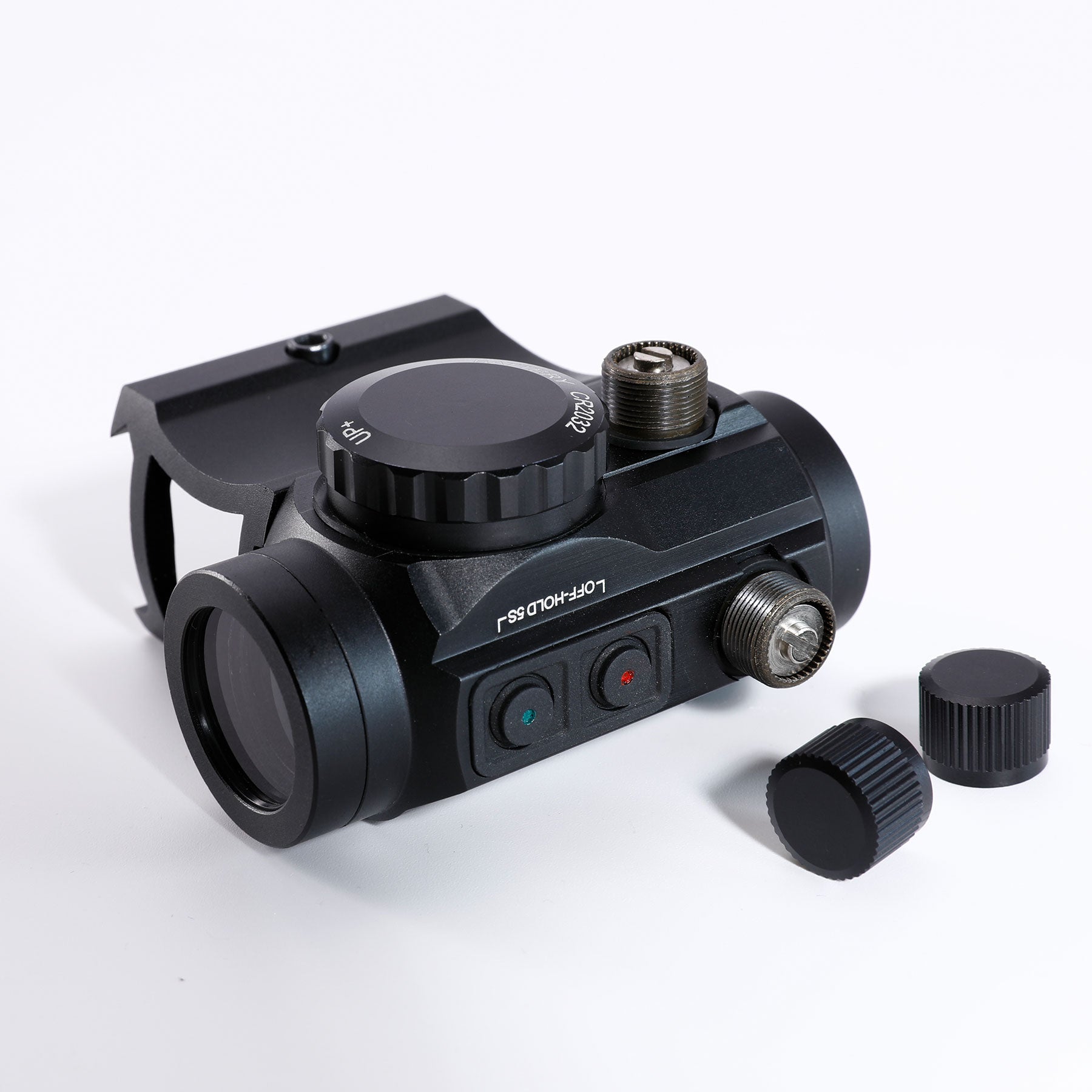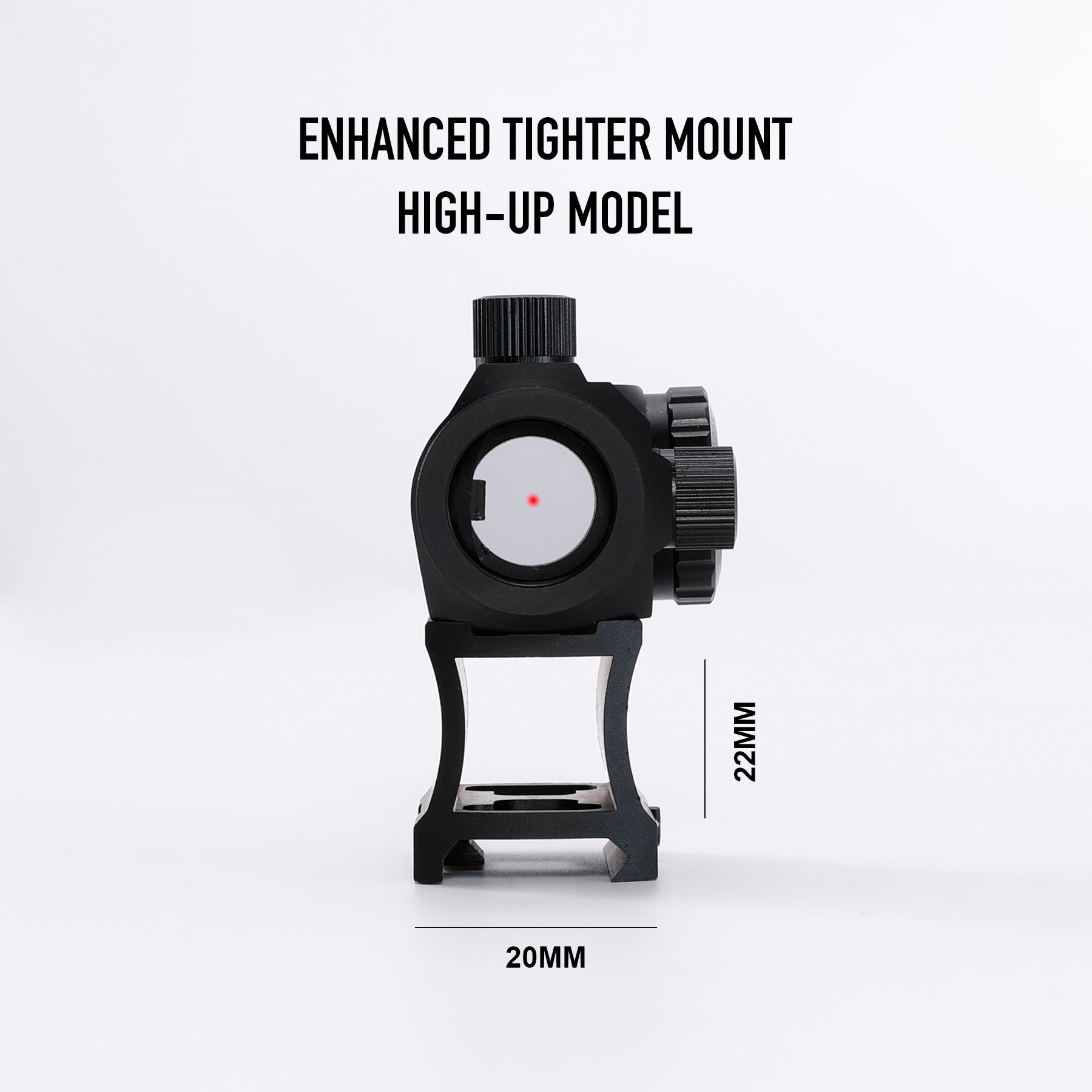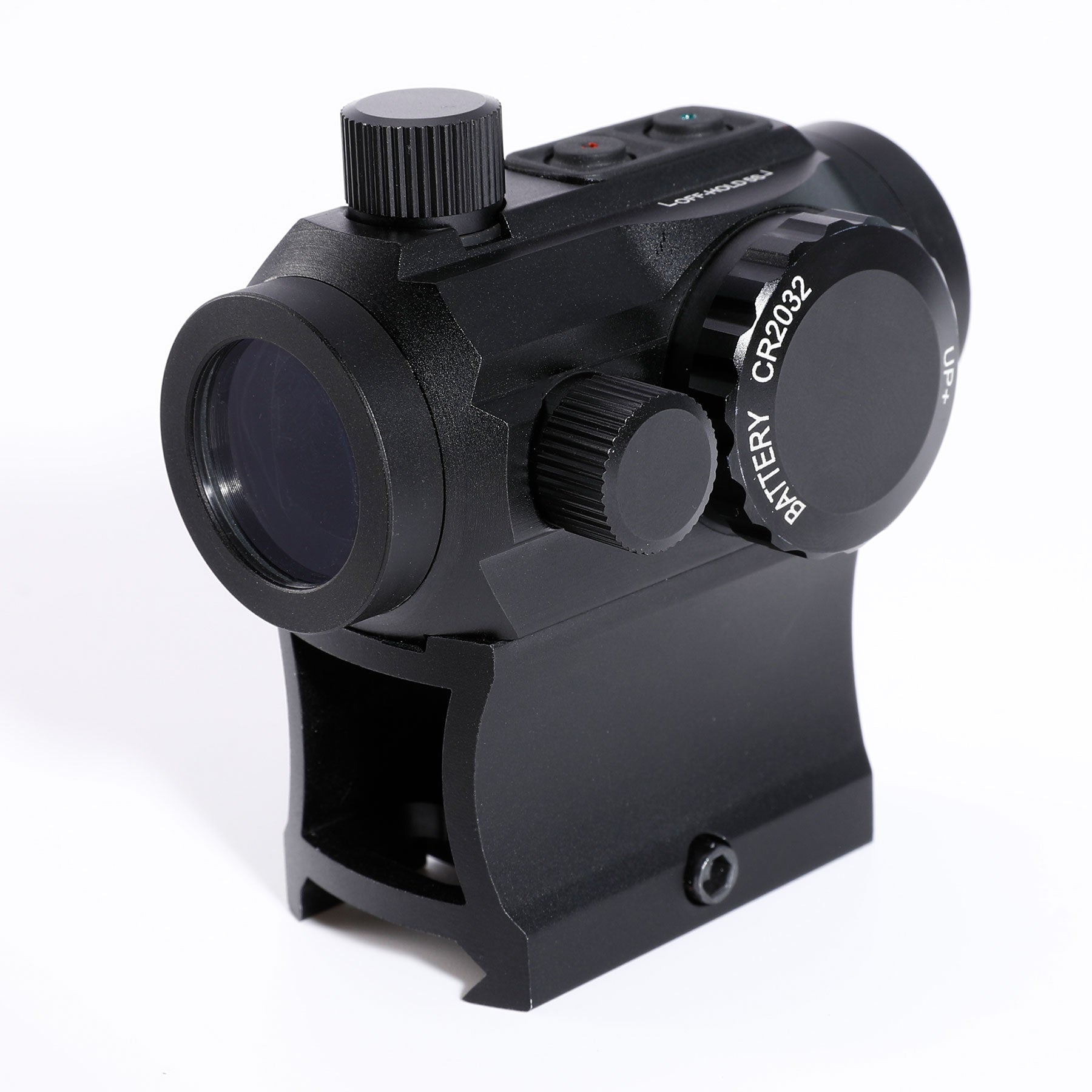 1*20mm Red Dot Sight, 4 MOA, Riser Included, K9 Lens
Leaves warehouse in 2 Business Days
Note: Shipping may be impacted by carrier delays
1*20mm Red Dot Sight

This red dot sight is ideal for modern firearms. This red dot reflex sight can be easily used with both eyes open, increasing the shooter's awareness of the surroundings and providing faster target acquisition. Due to the parallax-free design, the dot follows the movement of the user's eye while remaining fixed on the target without centering. With this red dot scope, you can easily get fast target acquisition and accuracy in dim conditions. It is featuring a crisp 4 MOA red&green dot reticle, waterproof housing with shockproof internals, and with included riser mount. It is worth mentioning that it survived after the 704tactical torture test.
Real Patriots know the difference between quality and cheap products. They know the importance of freedom and what it takes to secure liberty. That's why your glass must never break down on you when you need it. For protection, target shooting, or those just learning how to exercise their God-given 2nd amendment right, we come in a variety of options to fit your performance needs. Don't miss out on this black dot sight.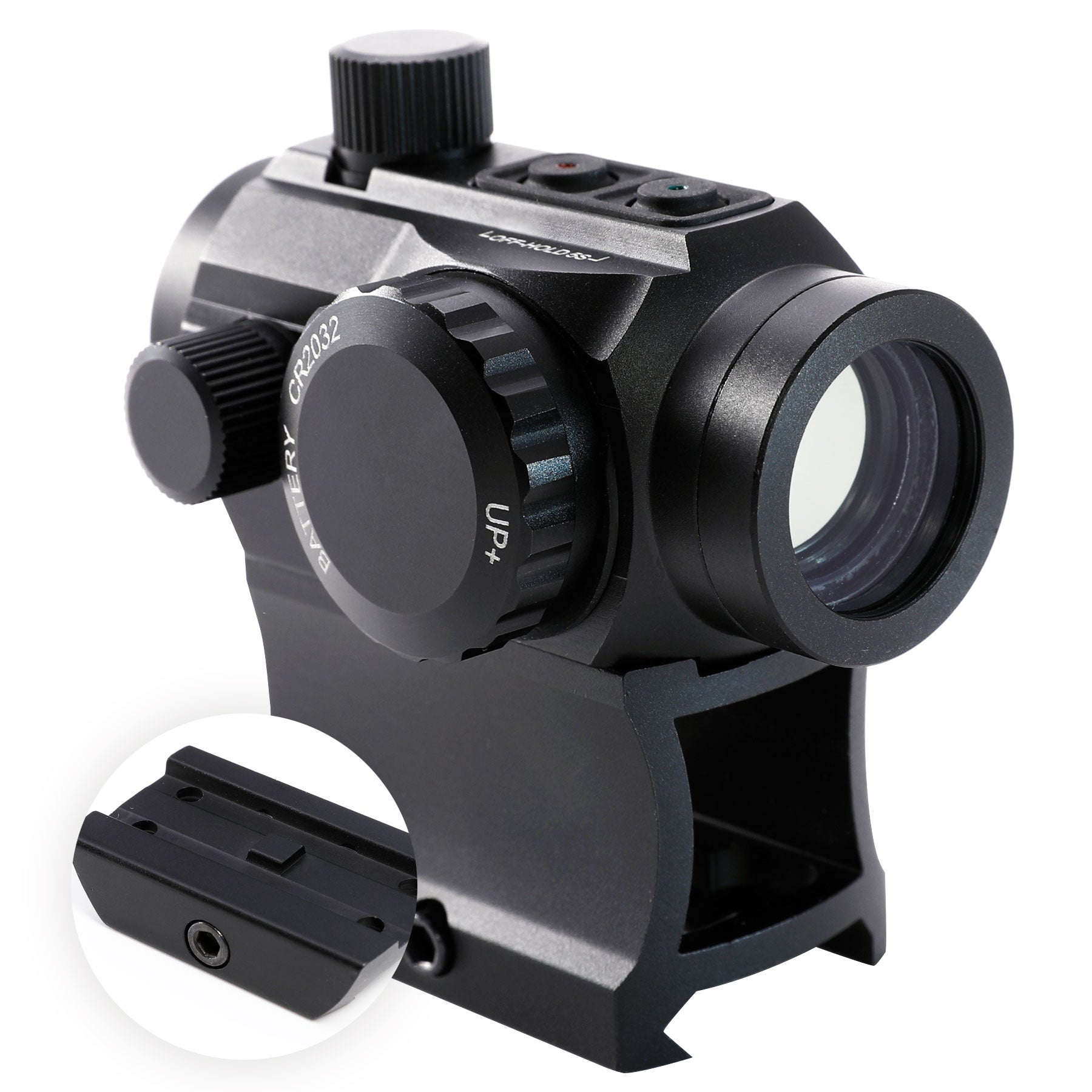 7-Level Dual Color Illumination
Toggle between red and green dot with 7 brightness levels.
No Parallax Centering Required
Dot remains fixed on target when moving eye.
Reliable and Rugged
The red dot is bright and consistent, making target acquisition quick and easy. For reliability and quality, this sight is unmatched.
Outstanding Performance and Value
The sight picture is crisp, and the red dot is sharp and accurate. It's incredibly user-friendly and adds a professional edge to my shooting. Great quality at an affordable price, its a steal!
Crystal-Clear Precision
Installation was a breeze, and it's held zero perfectly. An absolute must-have for any shooter.
Afro sniper X YouTube channel review
This optic is pretty freaking awesome due to the fact that you get access to a green dot and a red dot I have shot this on my MP 59 mm 556 and a PCP air rifle and have never had to adjust my zero it doesn't have Shacq awake, but it is reliable and can take a beating so it is durable 100% two thumbs up recommend this to anybody that's Ballin on a budget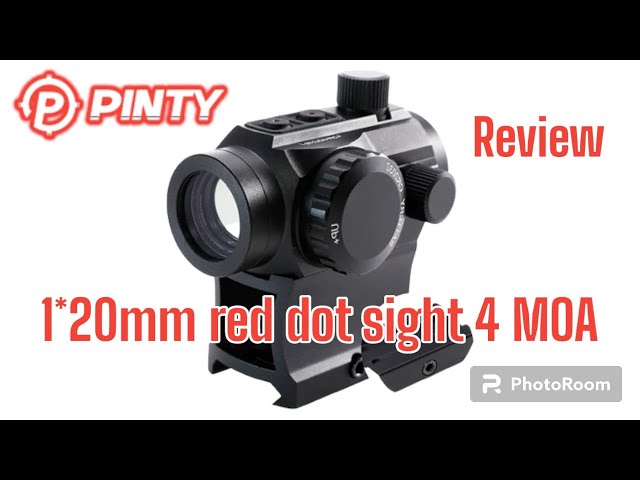 Pinty 1*20 Red Dot Sight
Seems to be a very good value. Works as well as a $200 sight.