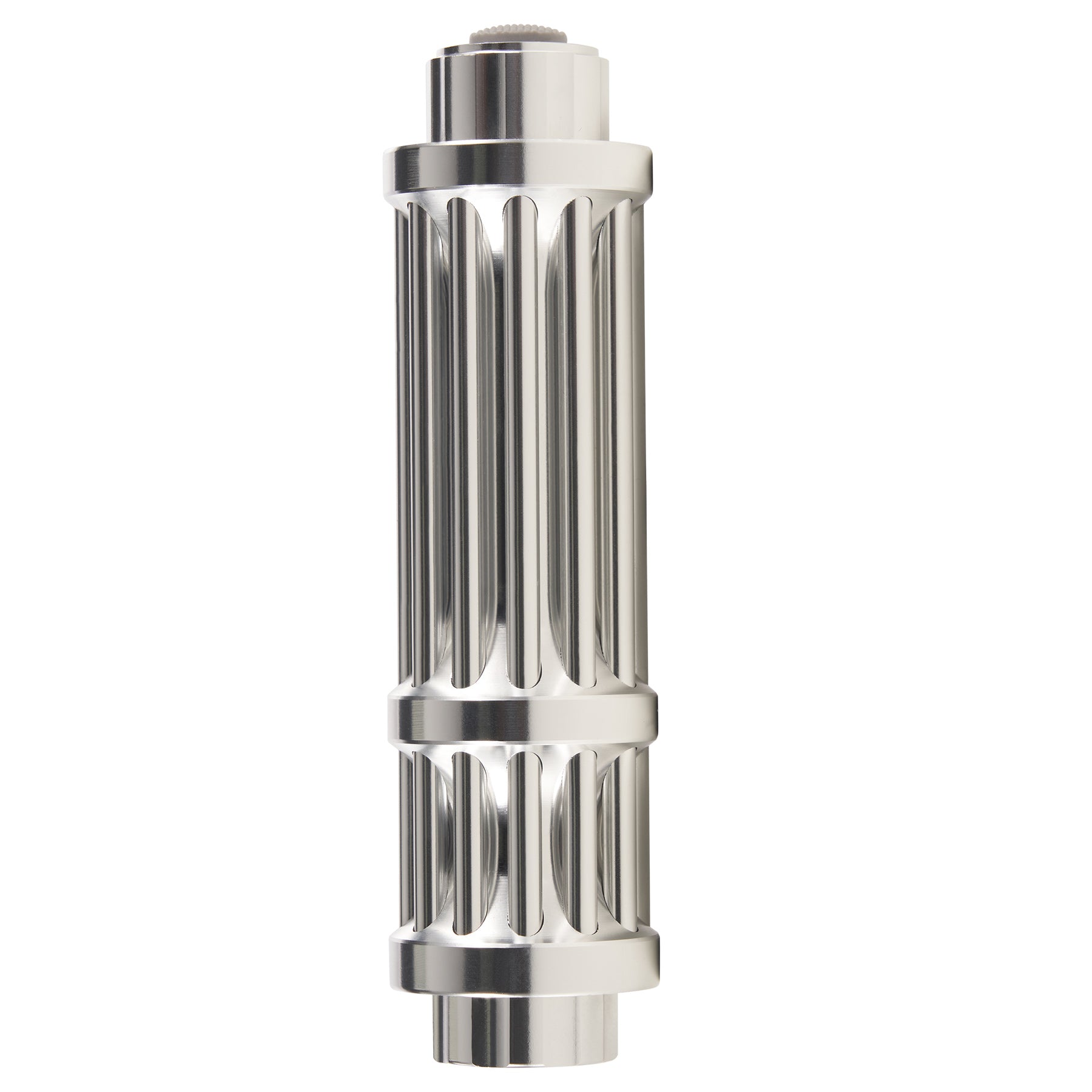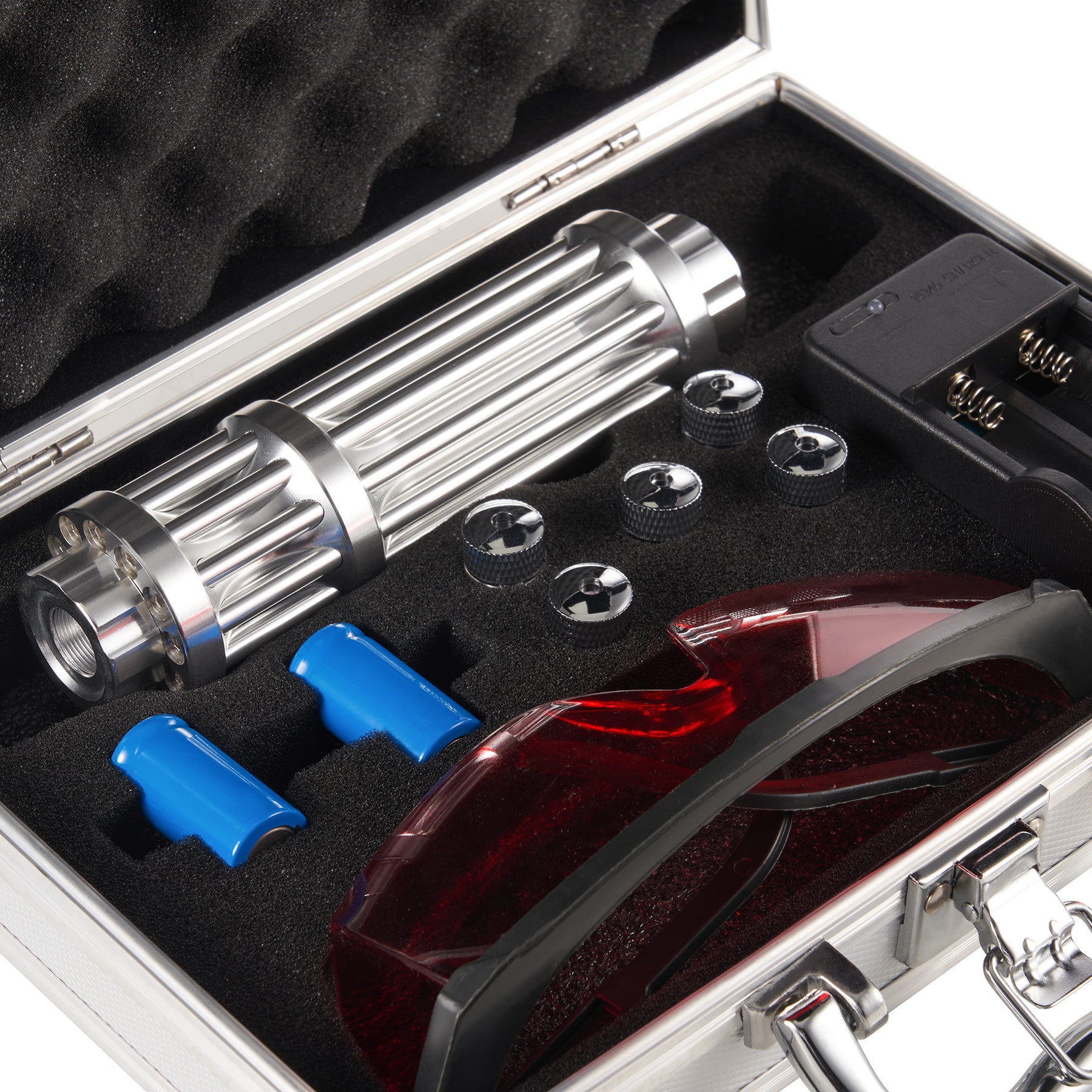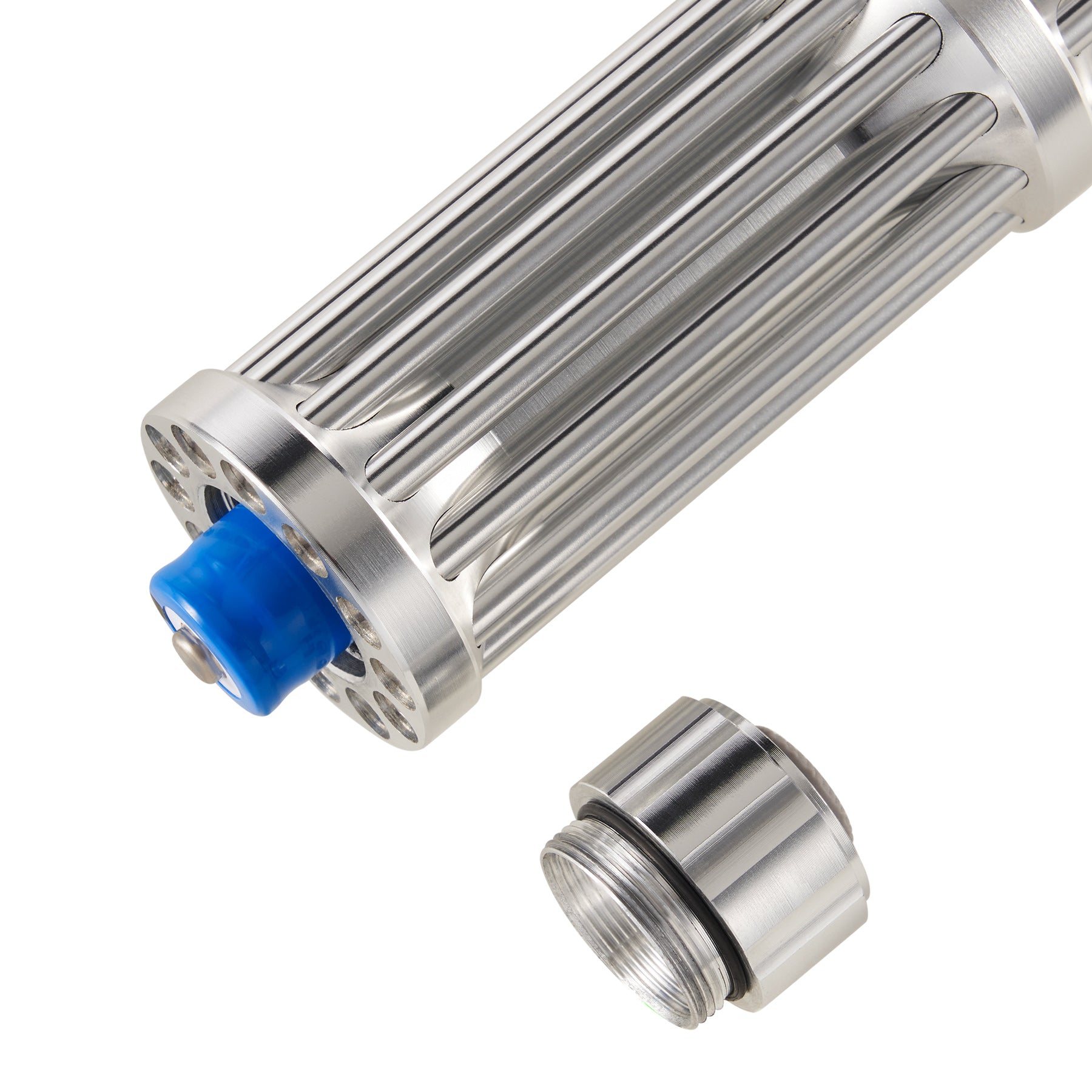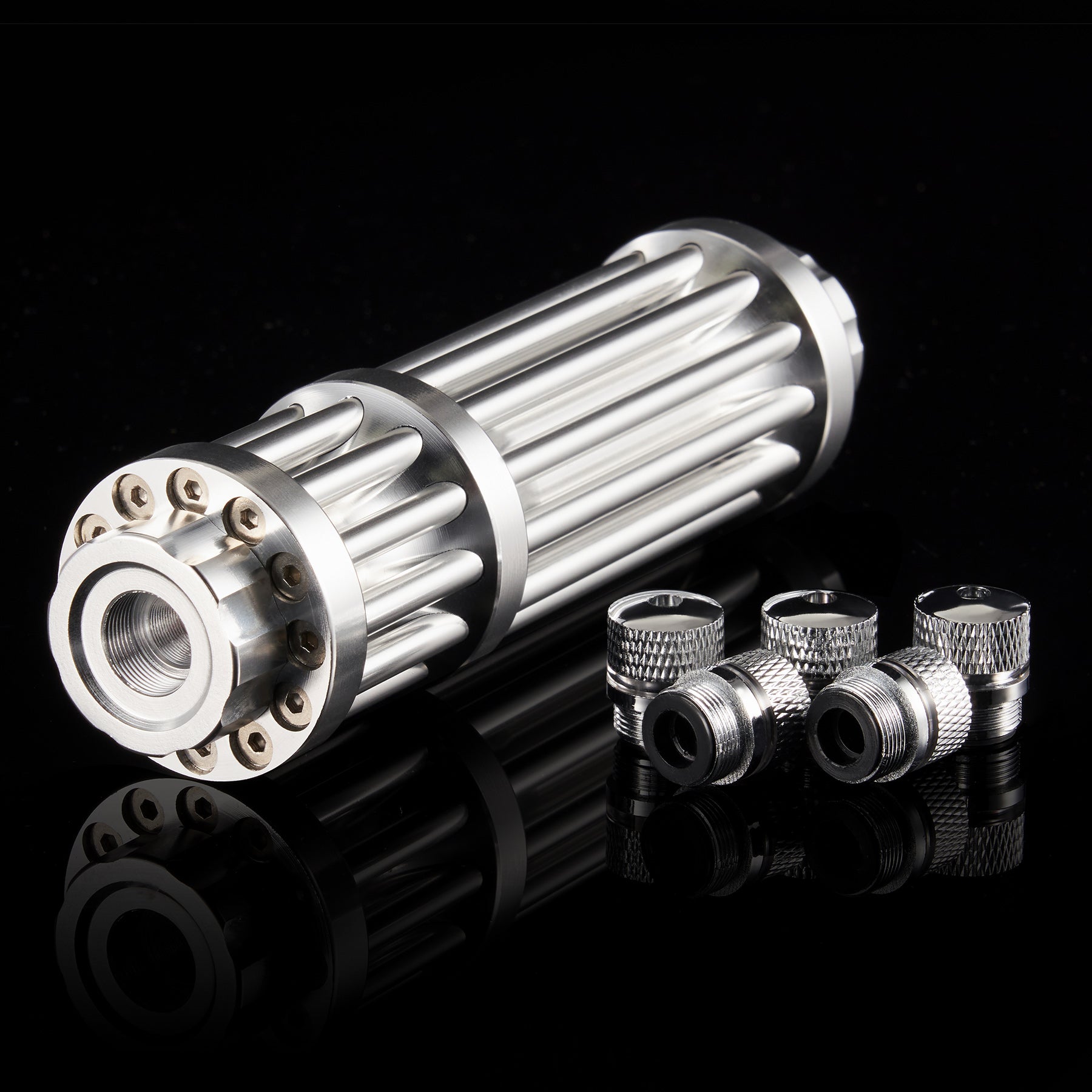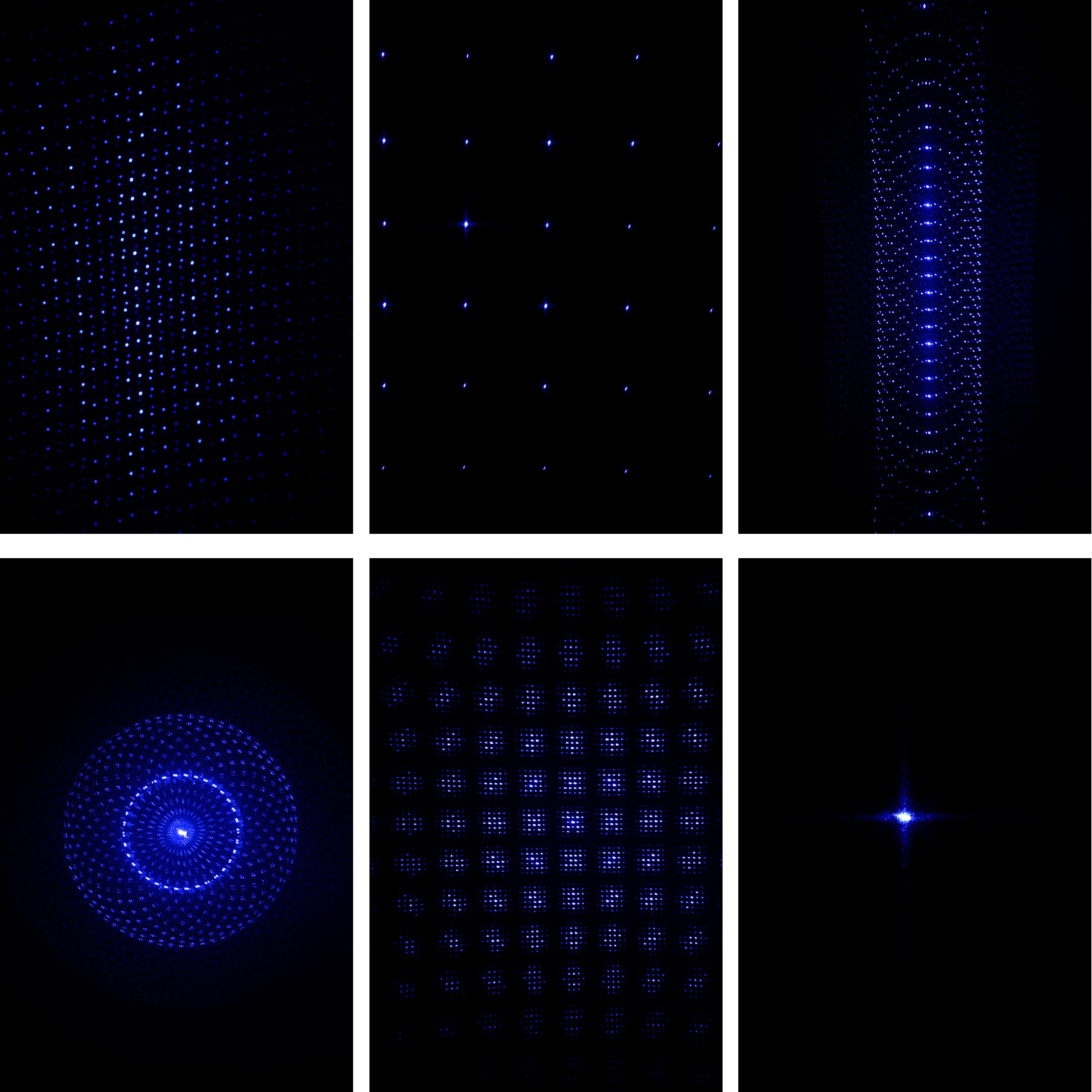 Military 1W High Power Blue Laser Pointer Visible Beam Light 405nm Pen + 5 Caps
Leaves warehouse in 2 Business Days
Note: Shipping may be impacted by carrier delays
Description
Multi-Purpose Laser Pointer
LCD Screen Displays: Our blue laser pointer shines a bright clear dot for LCD screens in classes and meetings.
Big-Screen Presentations: This laser pointer precisely marks your spot on extra-large screens at conferences and seminars.
Construction Site Guidance: Our powerful laser pointer enables efficient on-site guidance at construction sites, allowing foremen and engineers to indicate exact locations at a distance.
Real Estate Agents: Our blue laser pointer helps you, direct customers, at showrooms and on location at your properties for sale.
Features
6 Laser Modes in One Pointer: 5 extra laser interfaces create a unique user experience for endless entertainment and ultimate utility.
Laser Zoom Expander: Rotate the head to adjust the size of the laser beam.Rotating Head & Laser Light Filter.
Long-Lasting 16340 Battery: Our battery port is precision threaded and reinforced for a dependable connection to the rechargeable lithium-ion battery. The positive electrode (anode) faces out, not in.
Waterproof Power Button: Press once to turn on the laser and again to turn it off.
Specifications

 

Color: Silver/Black

Material: Aluminum Alloy

Laser Wavelength:532 nm

Range:1.2 mi. (2 km)

Battery:16340 Rechargeable Lithium-Ion

Length:6.6 in. (16.8 cm)

Net Weight:6 oz. (170 g)


Laser pointer
Pretty cool pointer. Makes the kids go wow...like a flux capacitor