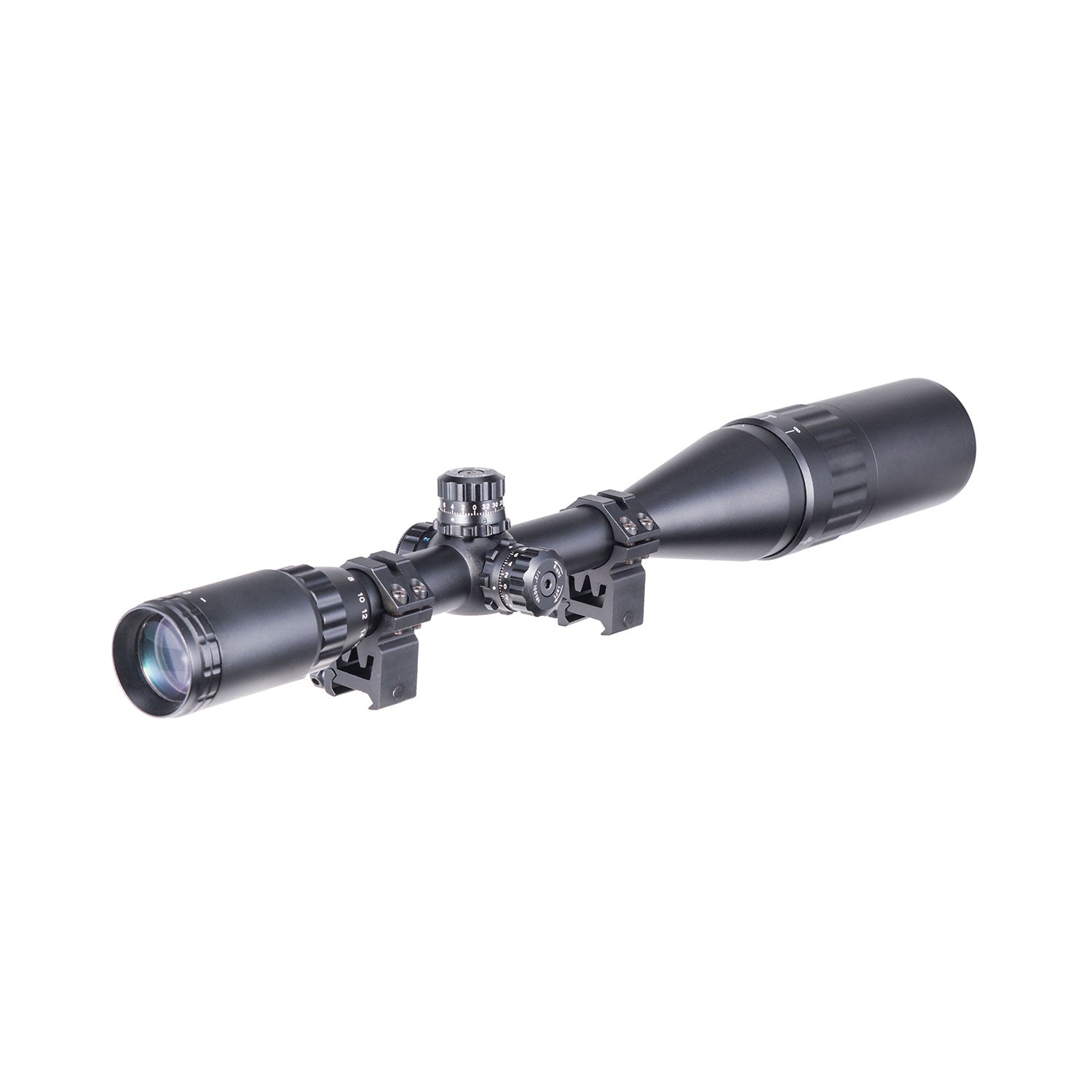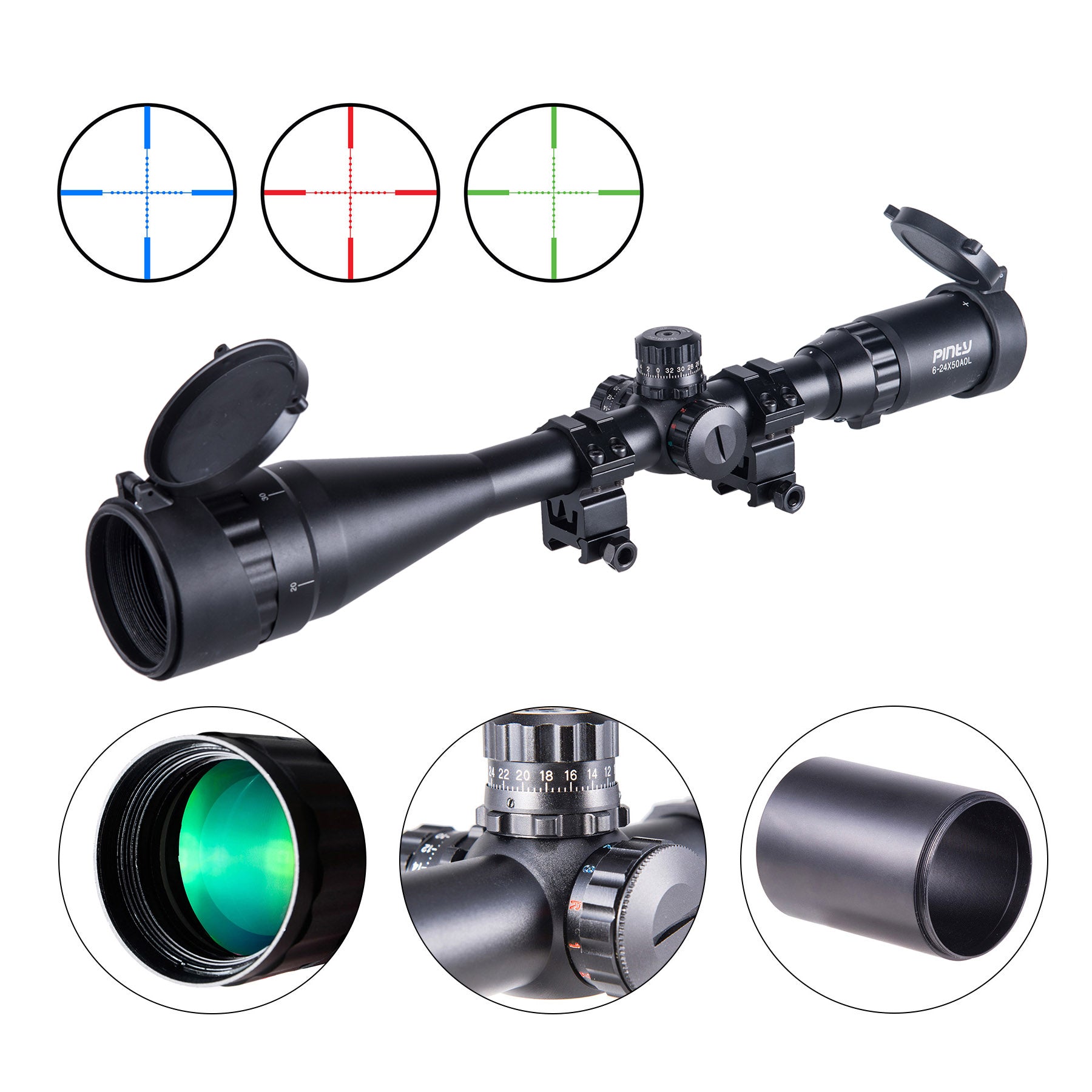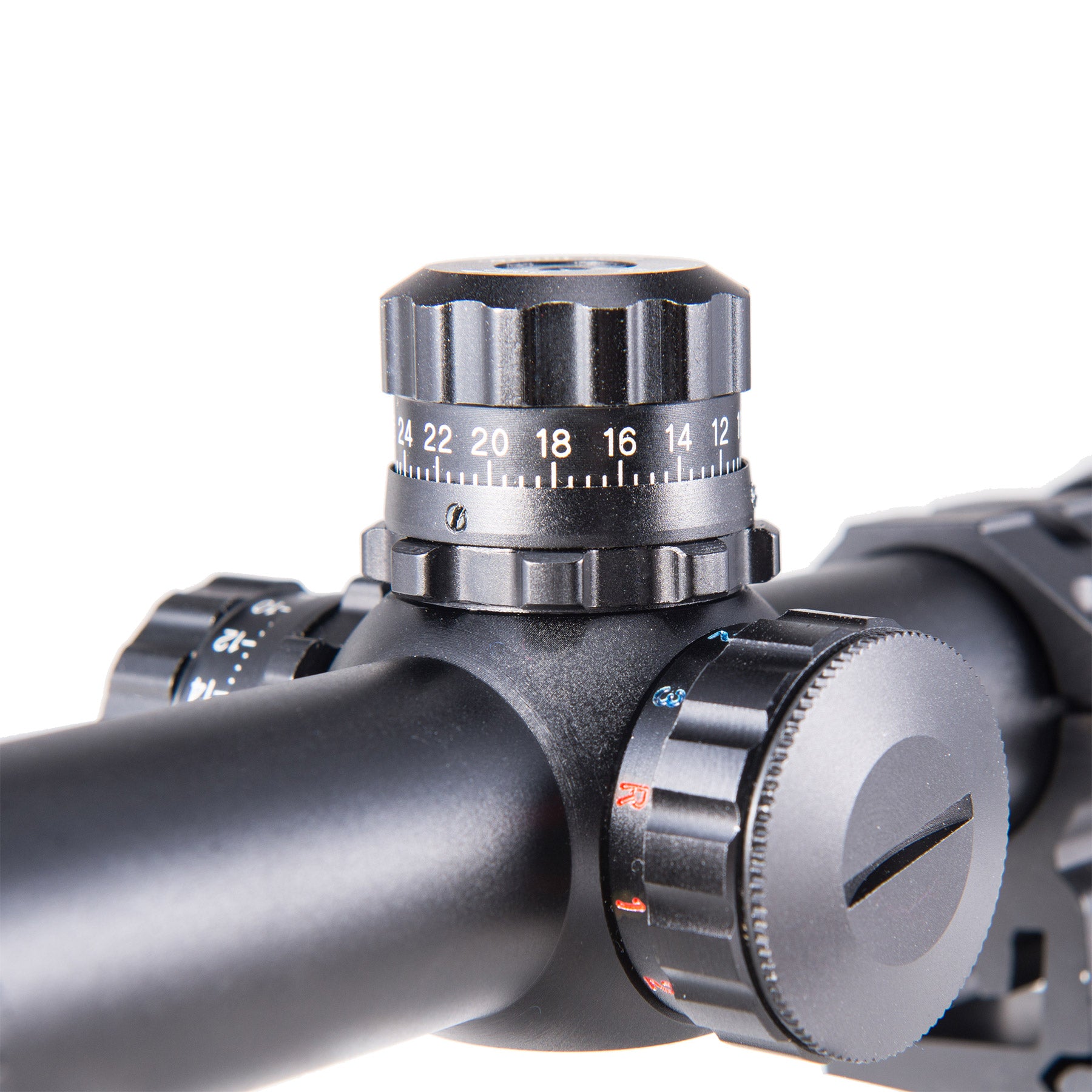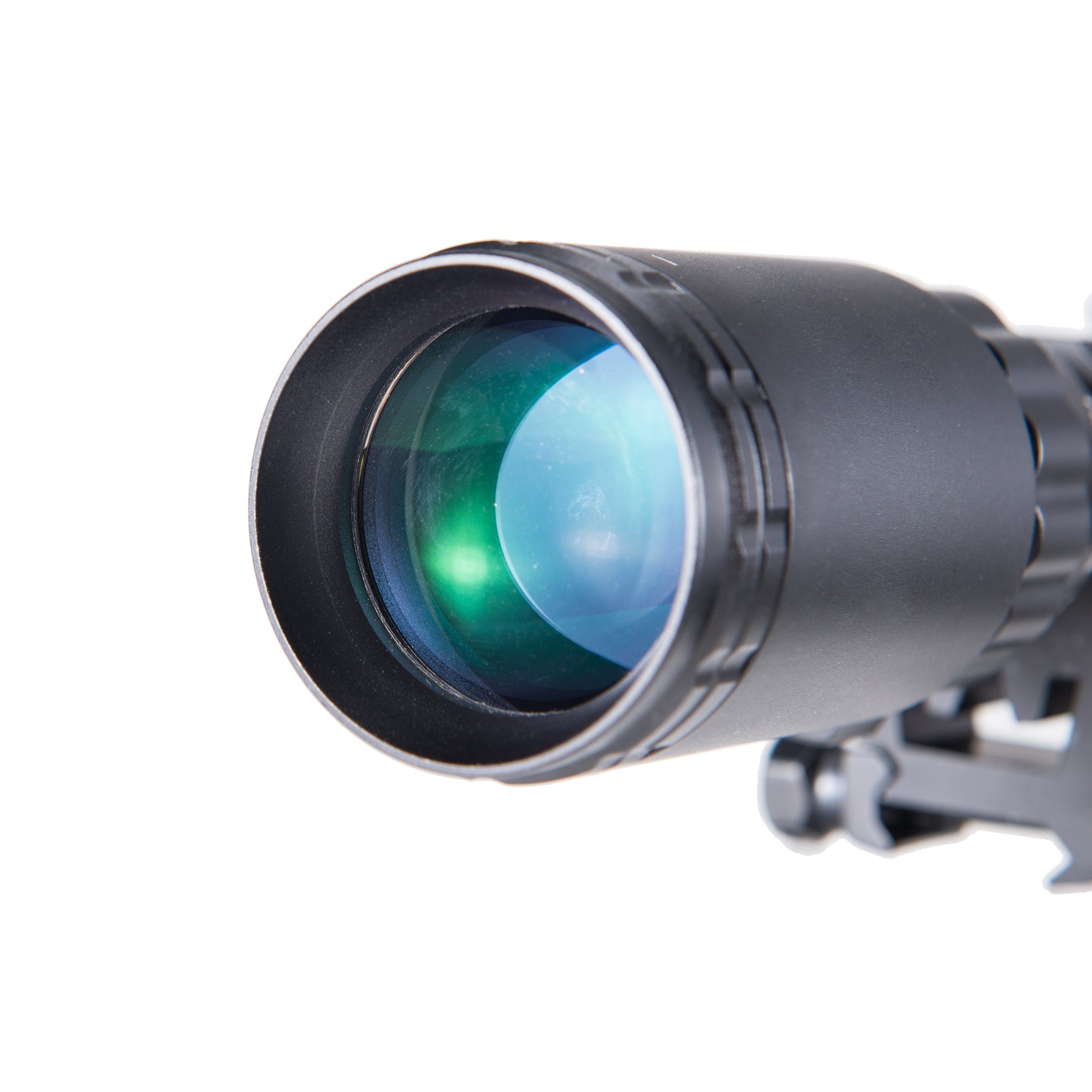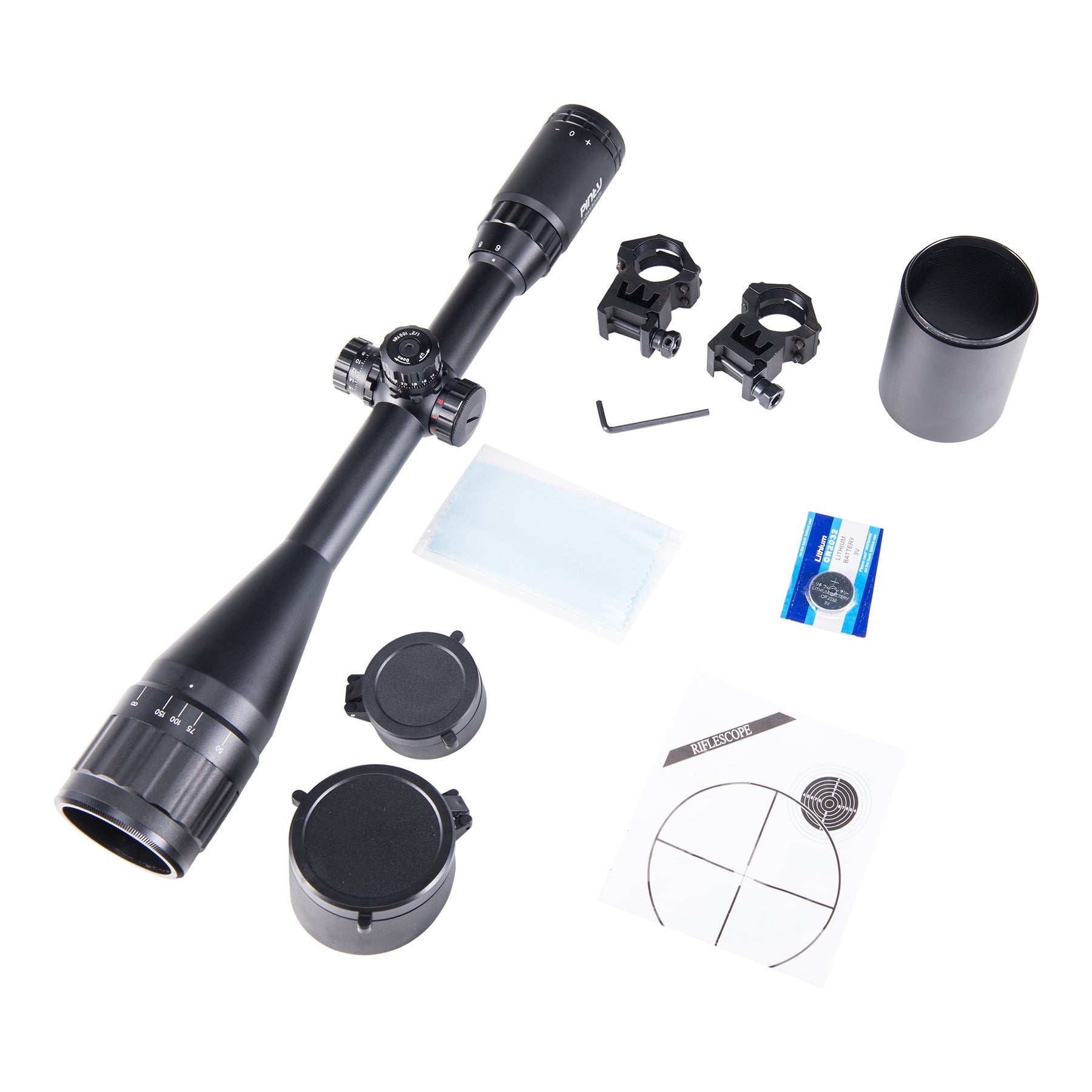 6-24x50 AO illuminated mil dot riflescope with sunshade tube, flip-up cap and ring mount high-profile picatinny rings
Leaves warehouse in 2 Business Days
Note: Shipping may be impacted by carrier delays
6-24x50 AO illuminated mil-dot riflescope



Our combos always provide better values for our customers. Our superior riflescope features unsurpassed light transmission, uncompromising mechanical performance, and unbeatable optical clarity. One-piece tube construction ensures its premium quality. Green, red and blue illuminated lenses with 3 intensity levels guarantee clear vision in any weather conditions; magnifications from 6 times up to 24 times. Waterproof and fog proof, this riflescope combo also comes with Mounts, a sunshade tube, and flip-up lens caps. Take our riflescope with you on your next hunting trip!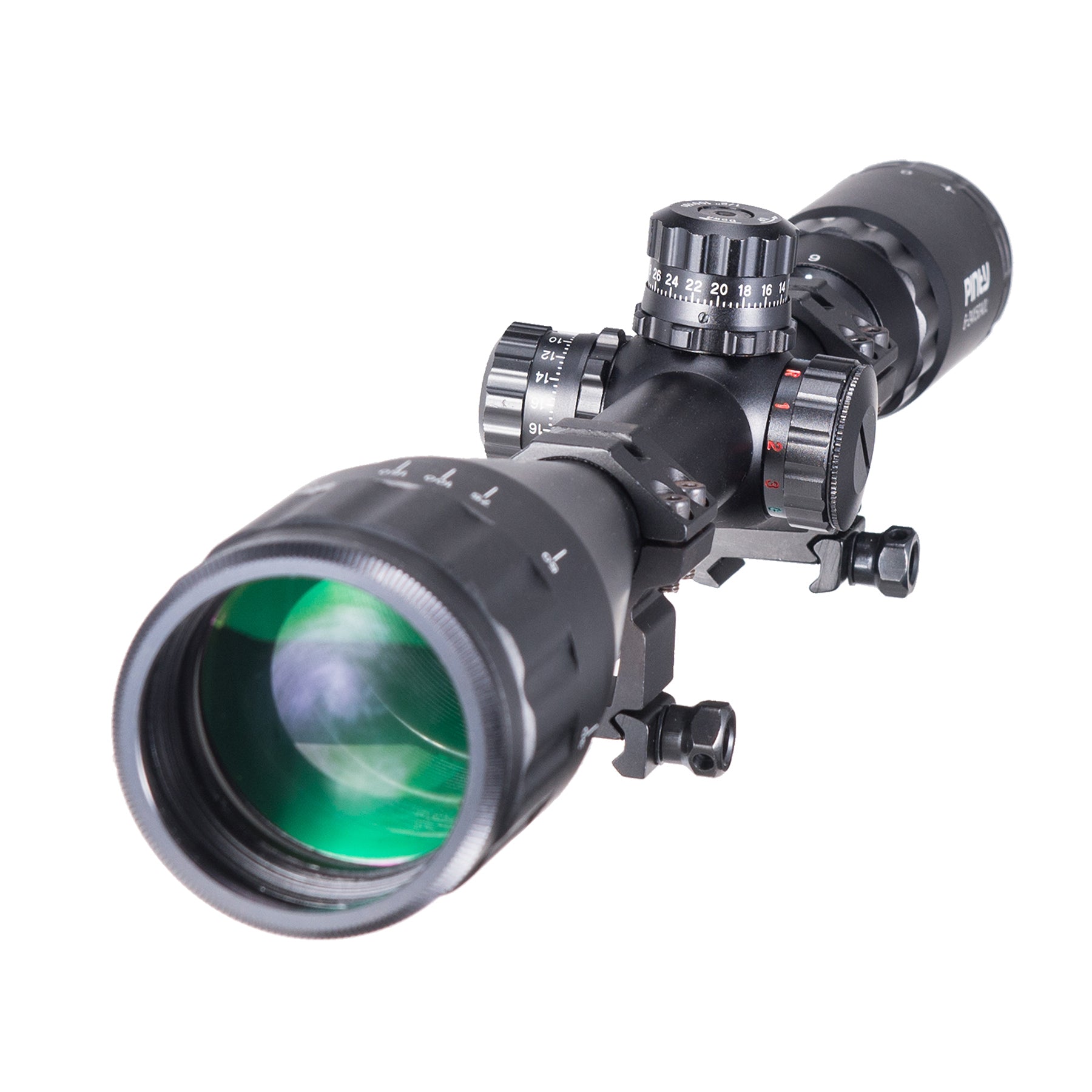 Extended 6-24x Magnification
Achieve precision targeting at close and extreme distances with multi-coated 6-24x optics.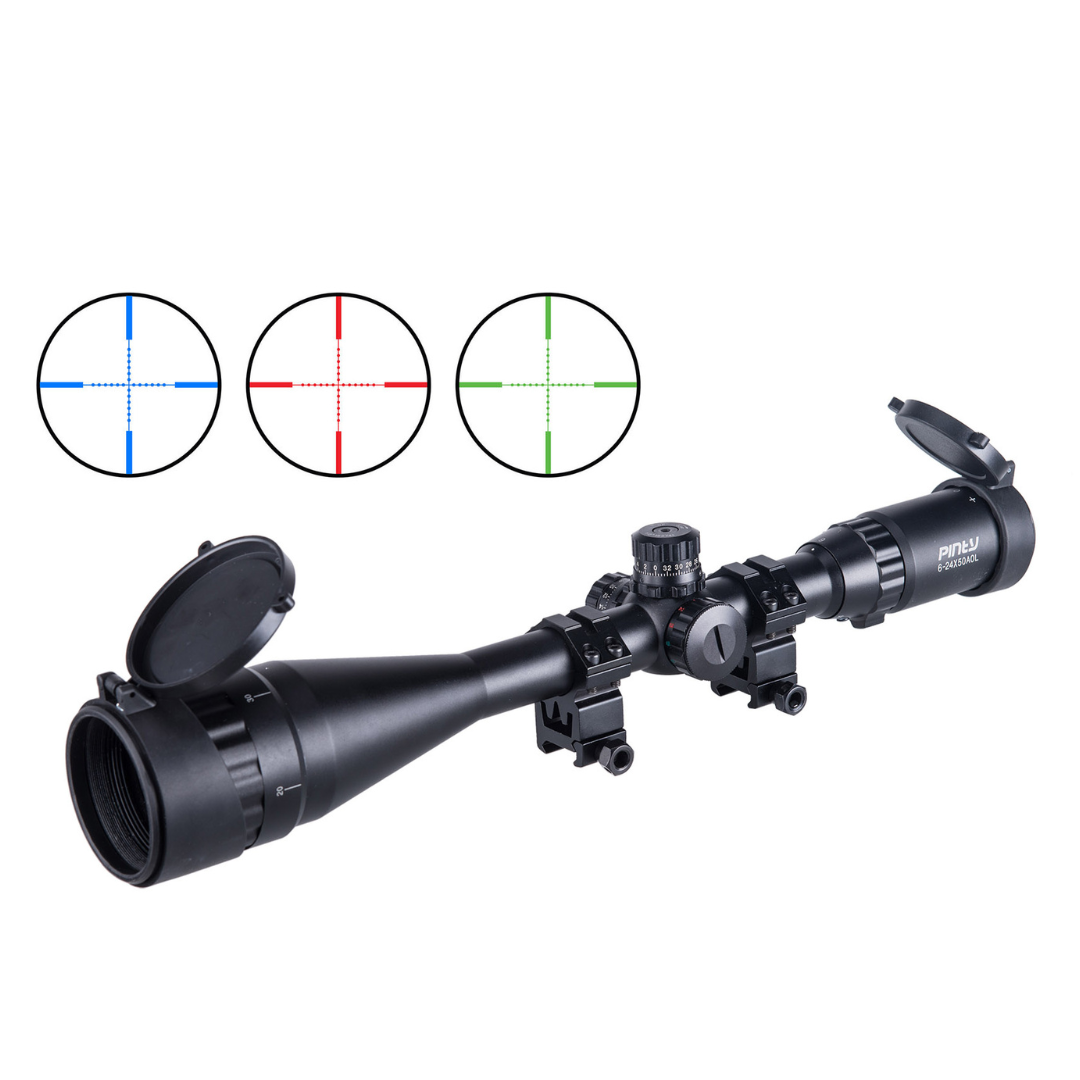 Triple Color Illumination Modes
Red, green and blue illuminated mil-dot reticles enhance visibility in any light conditions.
Afro sniper X YouTube channel
The scope is very well-made and one of the best scopes for the price. I have zeroed this gun in on a 25 caliber PCP air rifle and also on a 556 I have made shots at multiple distances with each caliber, and after zeroing in the rifle I have had to make no further adjustments it hits every time goes exactly where you want to go. I recommend the scope for not only the quality, but the reliability, which is exactly what you look for in a scope, you just can't beat this price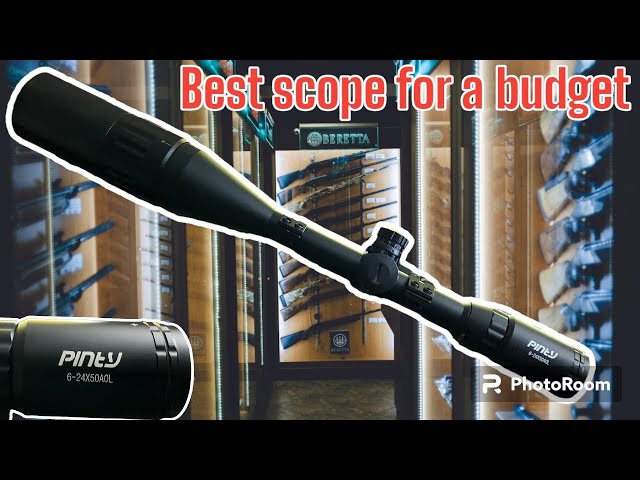 great optics very clear
Fast delivery, great optics very clear. Id buy it again as well as refer others to buy.
Scope is dam good. Use it for my Mossberg 30-06
Scope is dam good. Use it for my Mossberg 30-06
magnification is best feature.
This is one of the best hunting rifle scopes in Pinty product line. We have purchased 15 and we just ordered 5 more.
Scope is dam good. Use it for my Mossberg 30-06
Scope is dam good. Use it for my Mossberg 30-06. I would recommend putting some thread lock compound on the clamp screws so it won't loosen up.