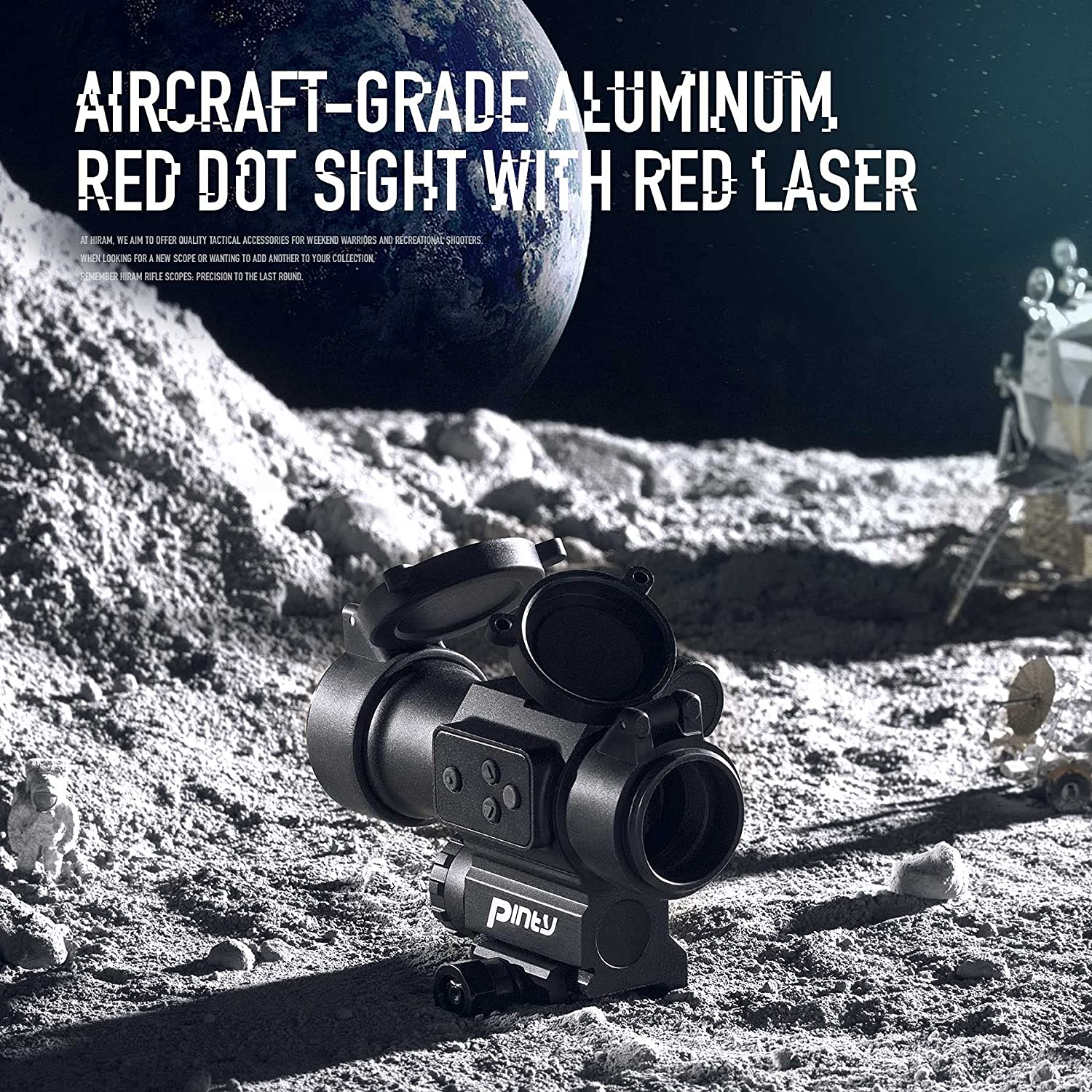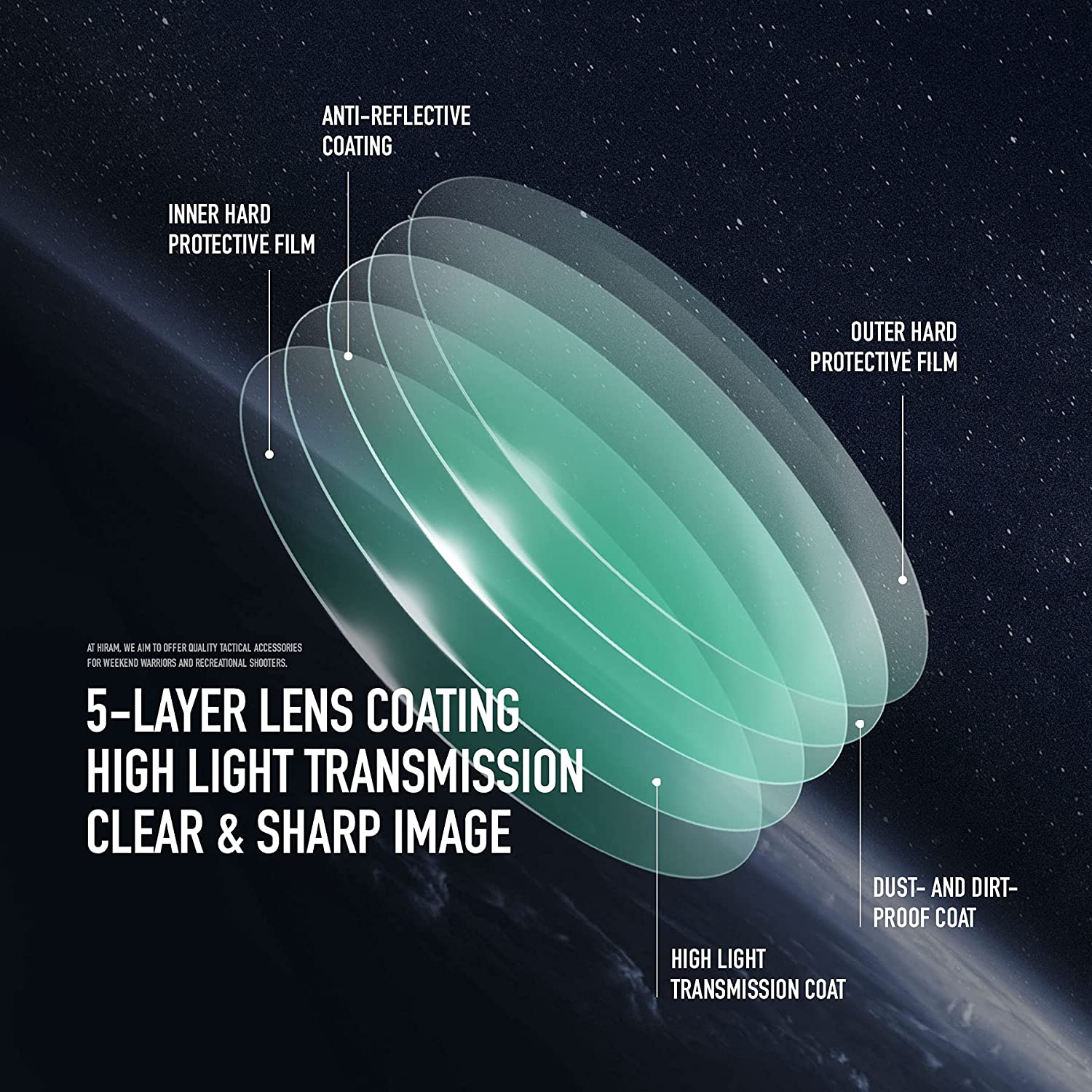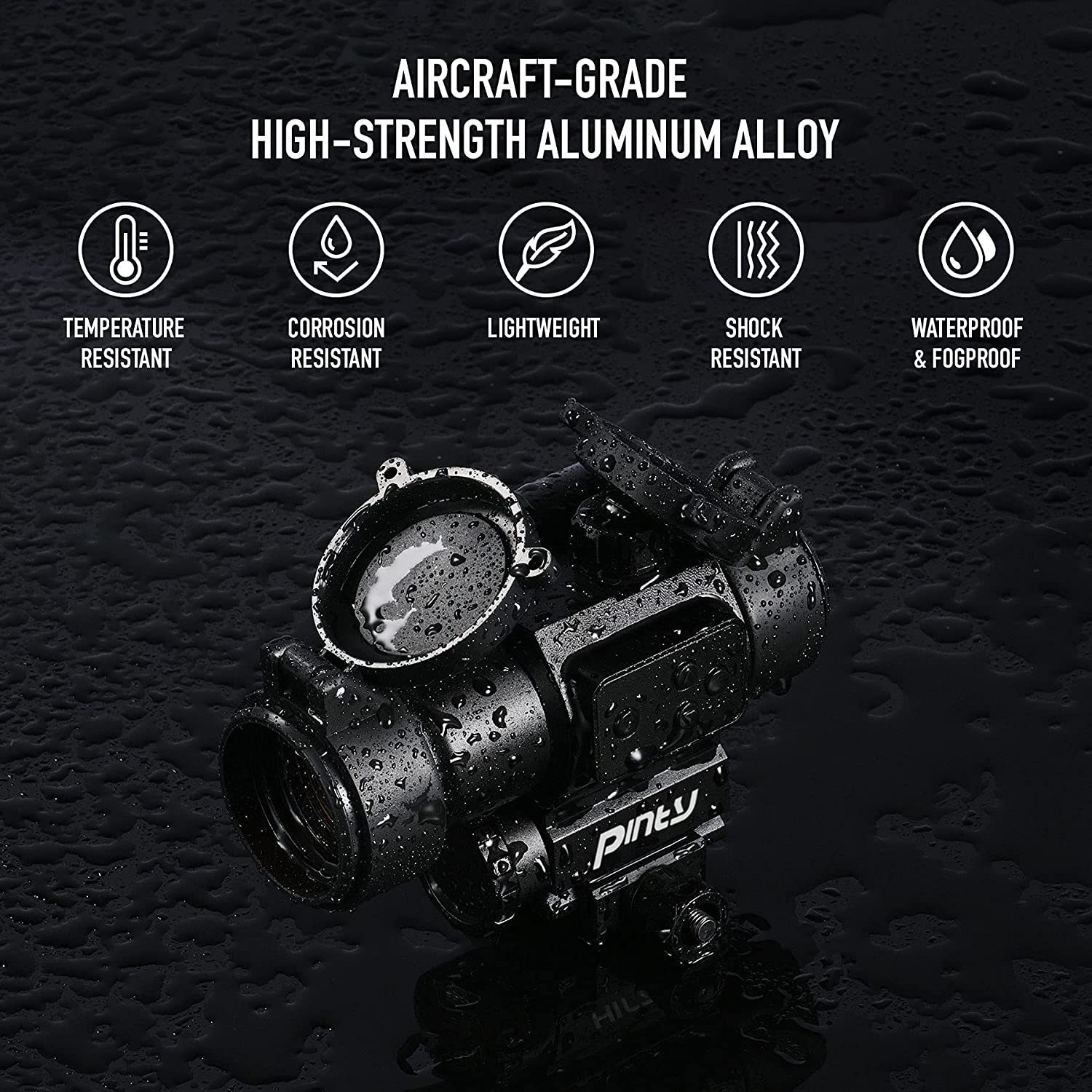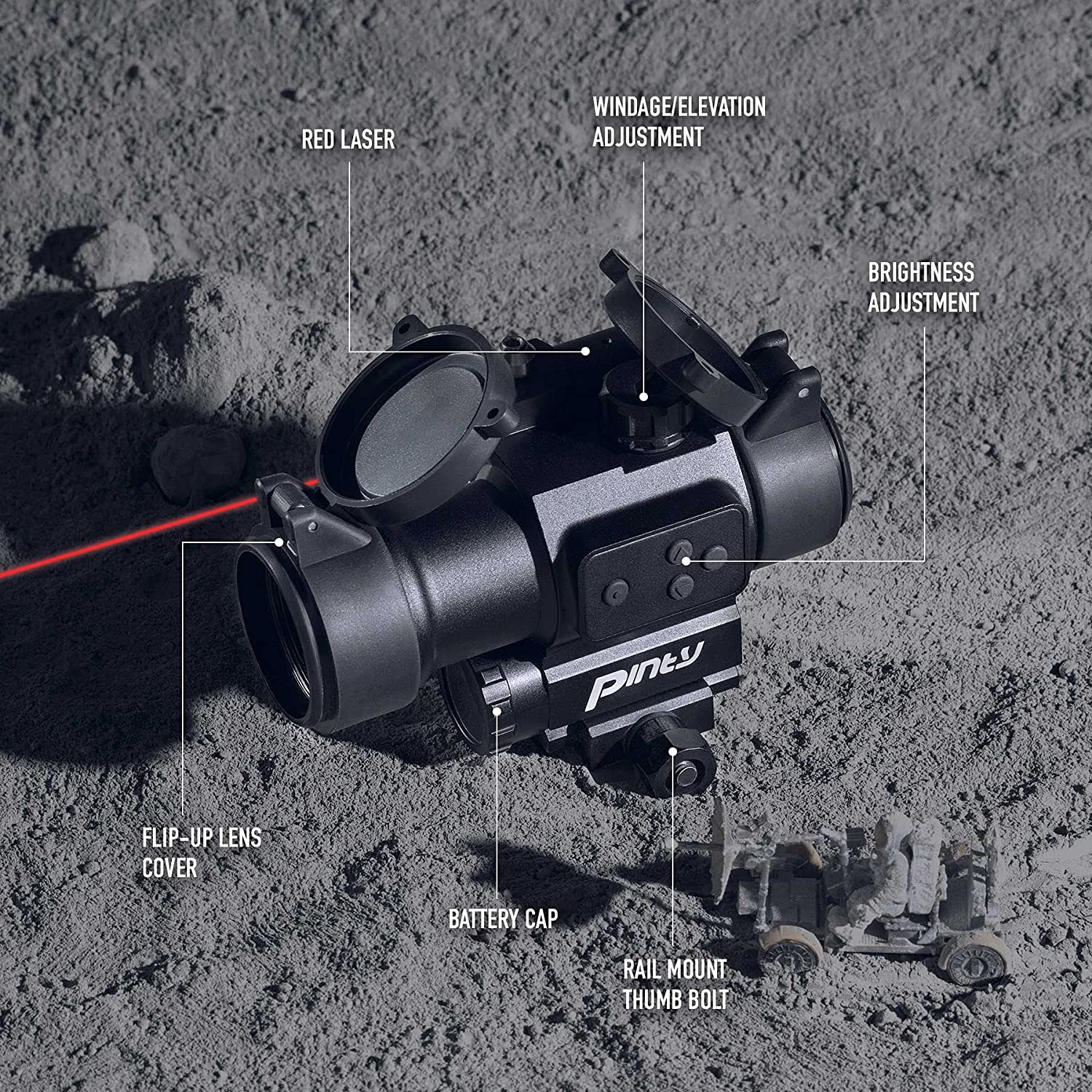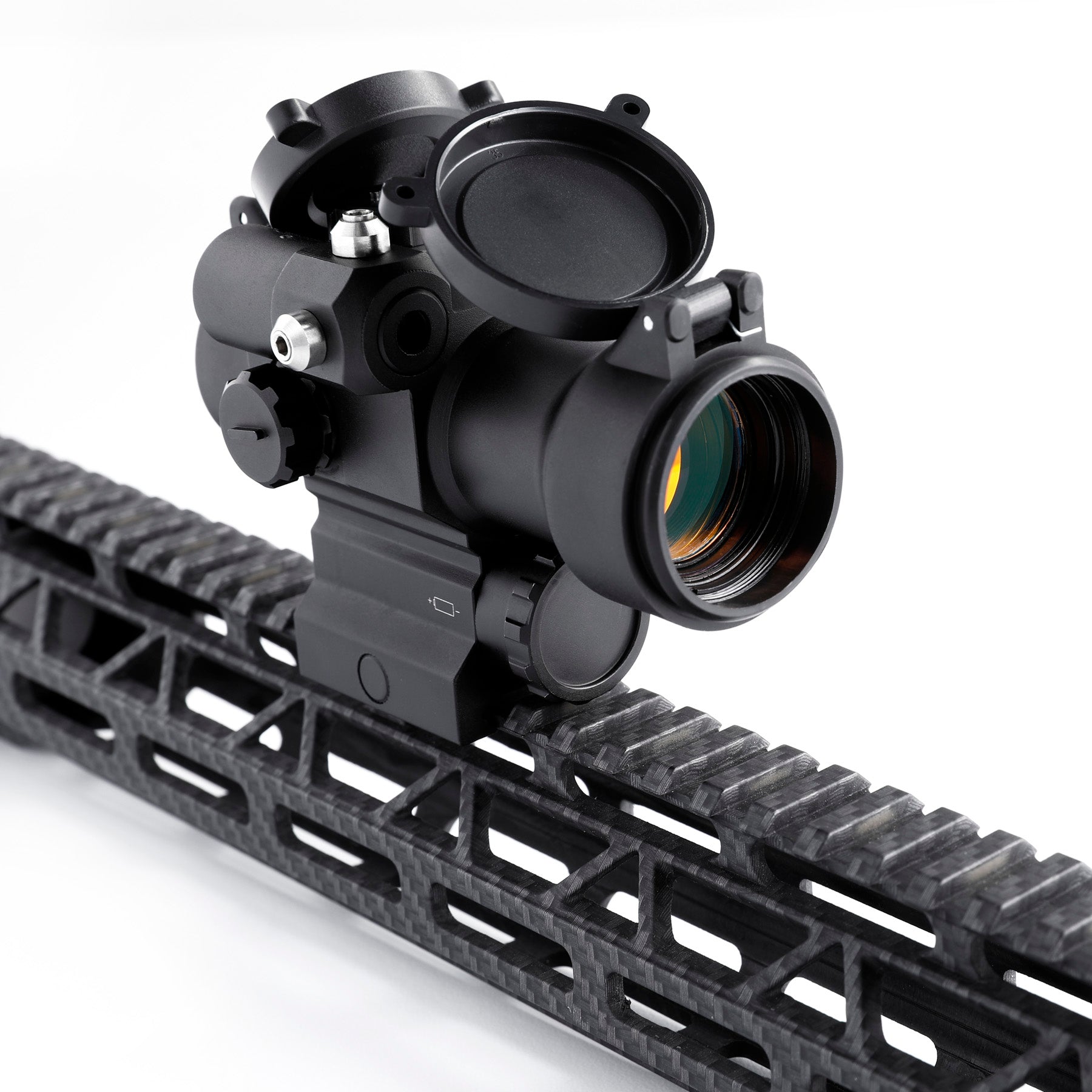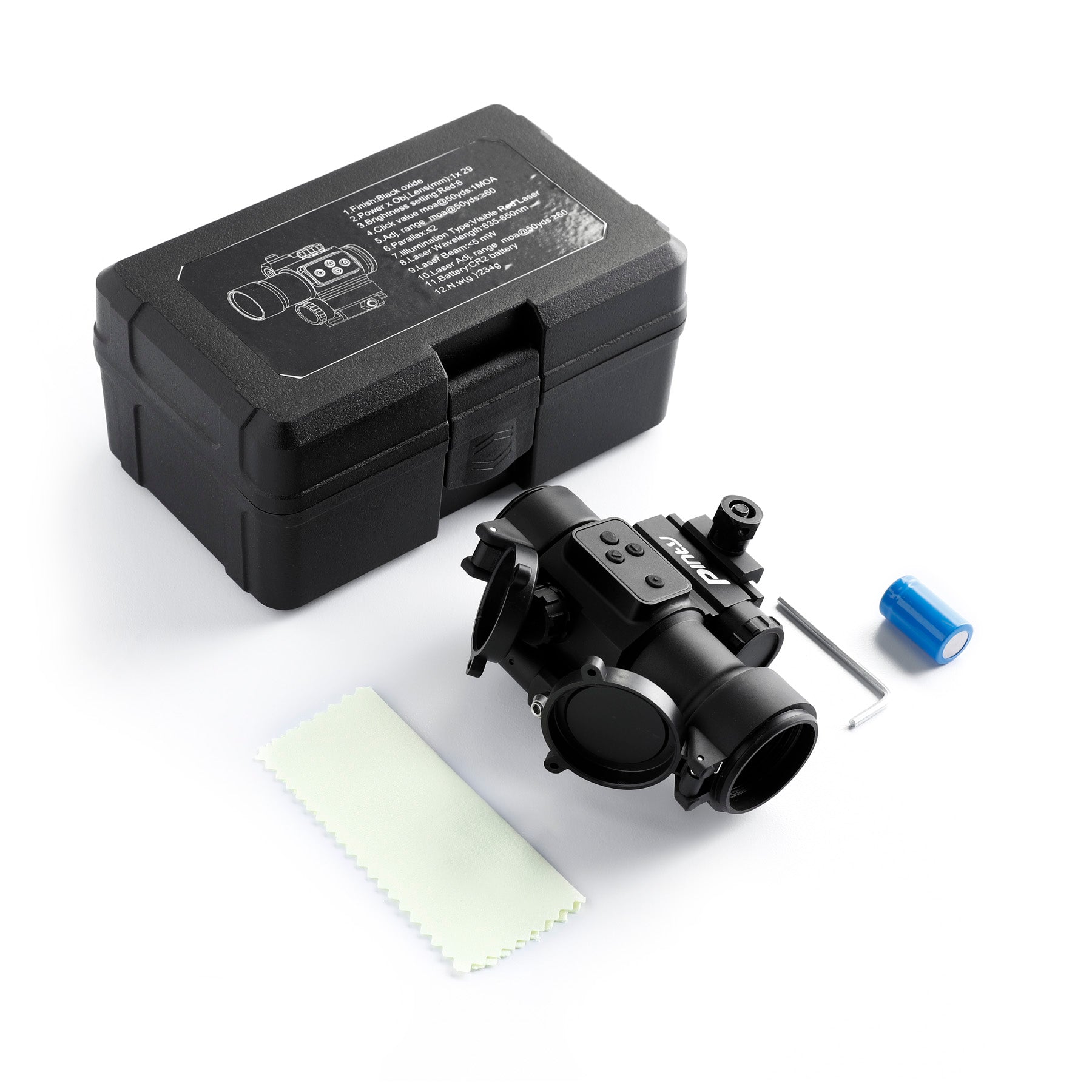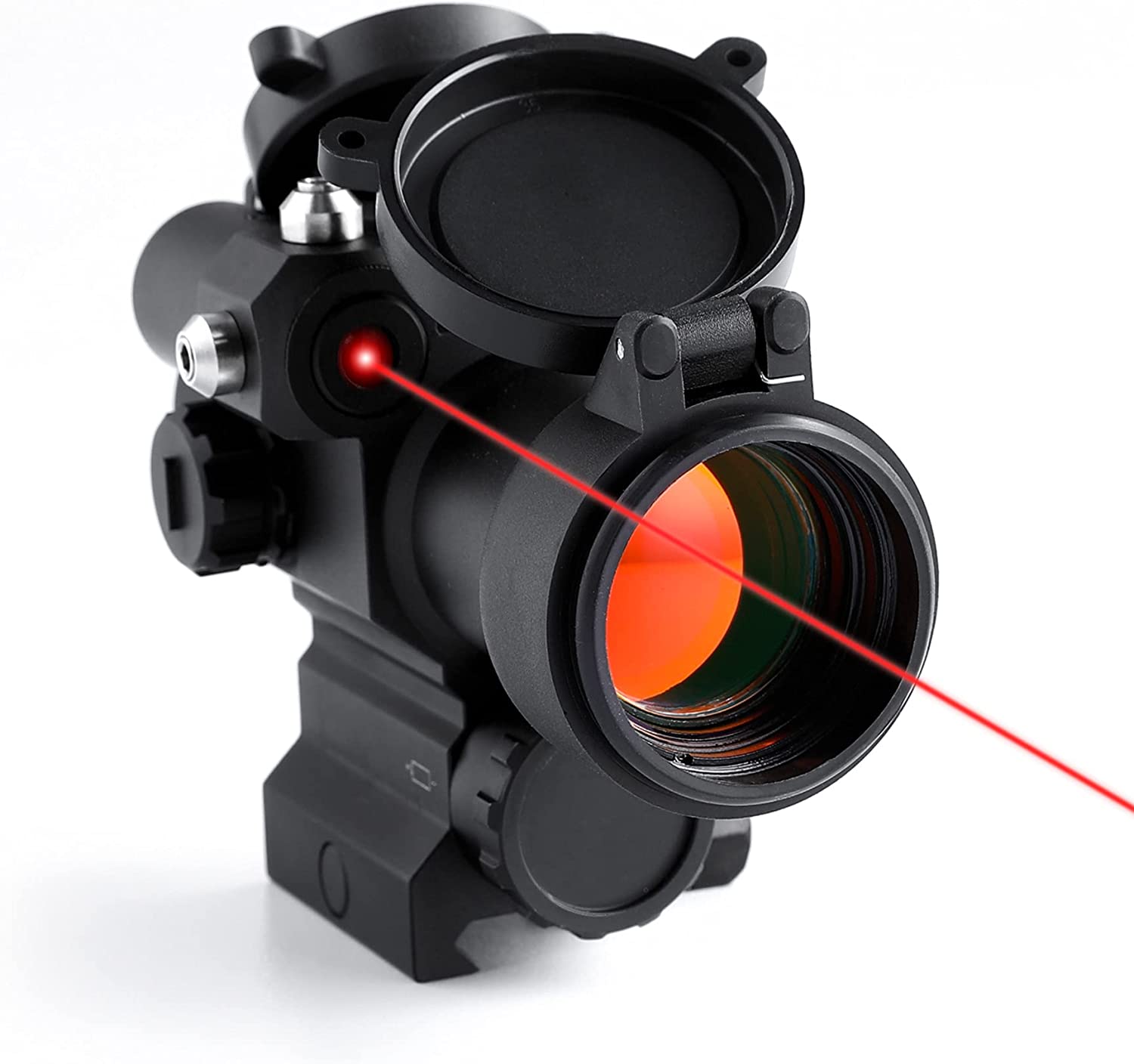 Pro Series 1*30mm Red Dot Sight with Red Laser, 2 MOA
Leaves warehouse in 2 Business Days
Note: Shipping may be impacted by carrier delays
1*30mm Red Dot Sight with Red Laser

The Pinty Red Dot Sight was designed by professionals to create the most dynamic Red Dot scope optic available. Featuring a multi-coated 29mm lens, the high-resolution optic provides a crystal clear 1x image for quick target acquisition in close quarters and low visibility situations. The sturdy metal mount is shock resistant and securely attaches to a standard 20mm Picatinny rail. The high light transmittance and 6 brightness level are perfect for day or nighttime use. With aircraft-grade aluminum construction and a waterproof/fog-proof optic, this Red Dot Scope is built to last!
Real Patriots know the difference between quality and cheap products. They know the importance of freedom and what it takes to secure liberty. That's why your glass must never break down on you when you need it. For protection, target shooting, or those just learning how to exercise their God-given 2nd amendment right, we come in a variety of options to fit your performance needs. Don't miss out on this red dot sight.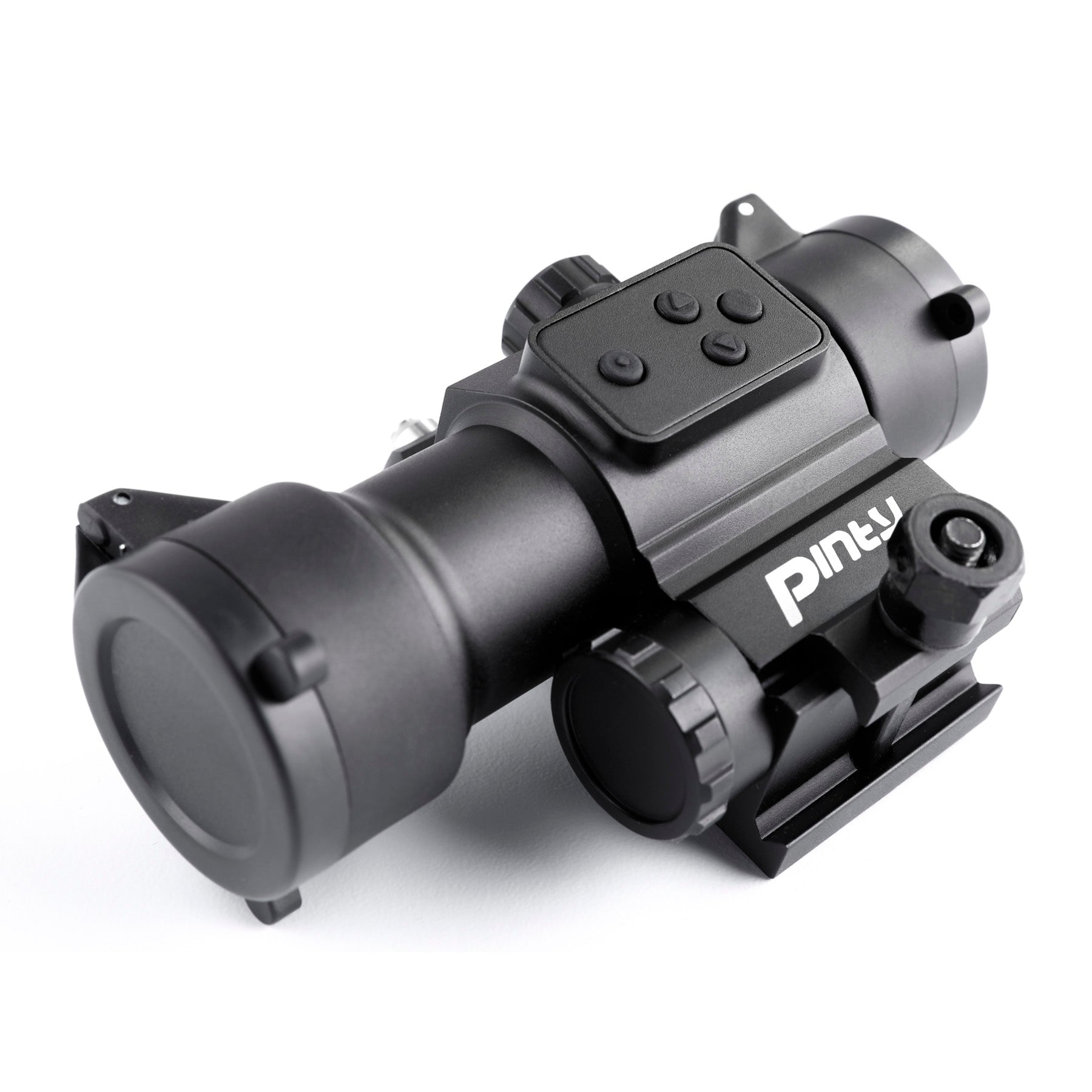 6-Level Variable Brightness
6 illumination modes optimize red dot visibility in any lighting conditions.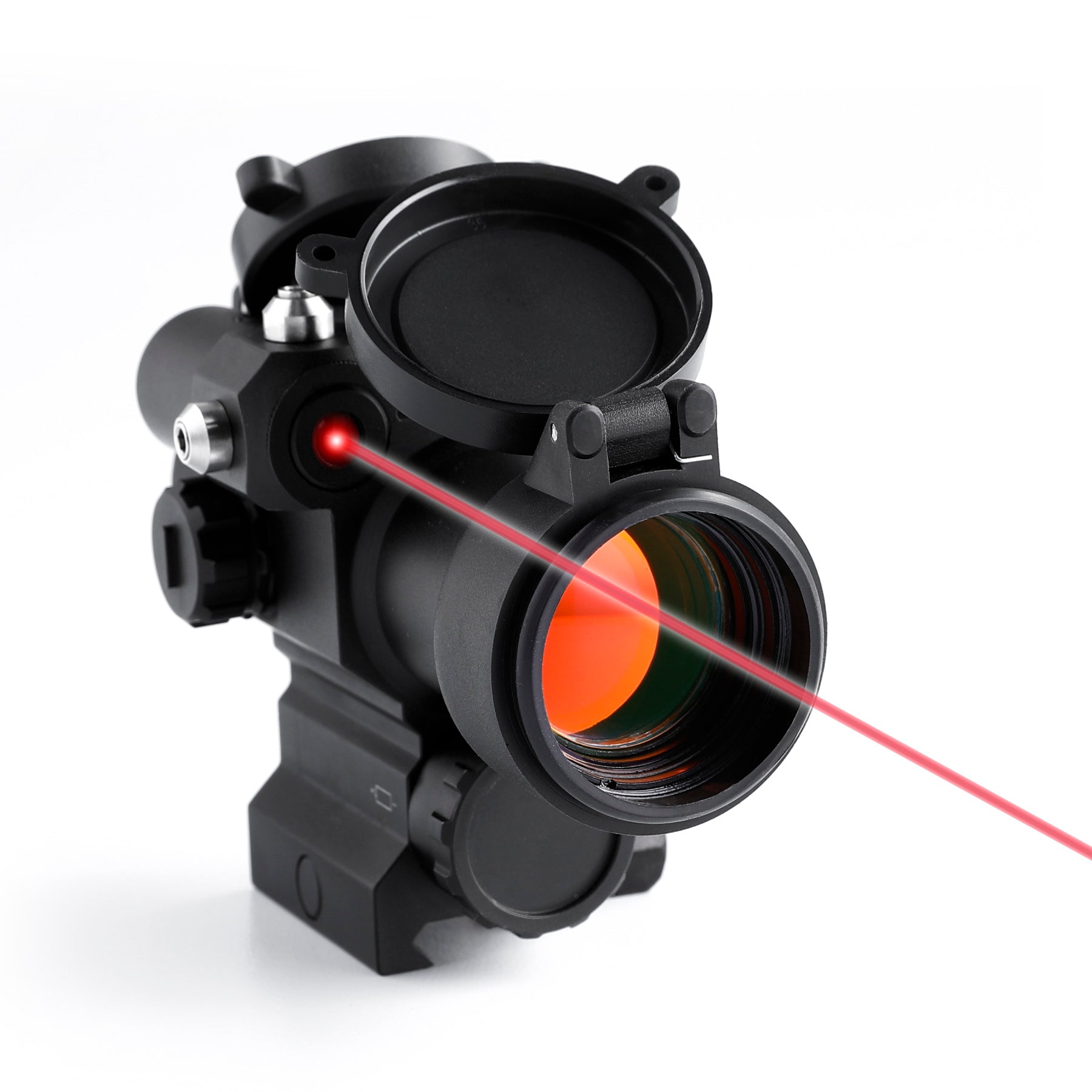 Built-In Visible Red Laser
Integrated red laser enhances accuracy with 40+ hours runtime per use.
One of the Best Affordable Red Dots I have seen
Ordered this red dot for my 22 ar and boy does it work well. Brightness is good even in extremely bright conditions. Ran perfect in the 105 degree humid Midwest weather. Dropped it from 4 feet and it held zero. Even the red lazer was almost right on out of the box. Adjustments are positive and easy to track. Buttons are very positive.
Packing material was good, and the case is super nice!! Fantastic and would highly recommend.
1st red dot
First and foremost it does co-witness with your ar sights which is always note worthy and second while the laser is gimmicky at best it's nice to have it while not doubling the price because of it. The frame doesn't feel cheap and is quite sturdy in construction. Will absolutely hold a zero and i believe you can zero the laser to the red dot as well. Just because it's a budget red dot and a fraction of the price of other more known ones that doesn't mean it's lacking in quality. If you don't want to spend 100 dollars or more for something as simple as a red dot then i highly recommend getting this.
Great product
I managed to find the batteries I need and the zeroing is actually great, it never got loose. And I use drum mags. Absolutely love this attachment.
Insanely good customer service!!!
Pro Series 1*30mm Red Dot Sight with Red Laser, 2 MOA