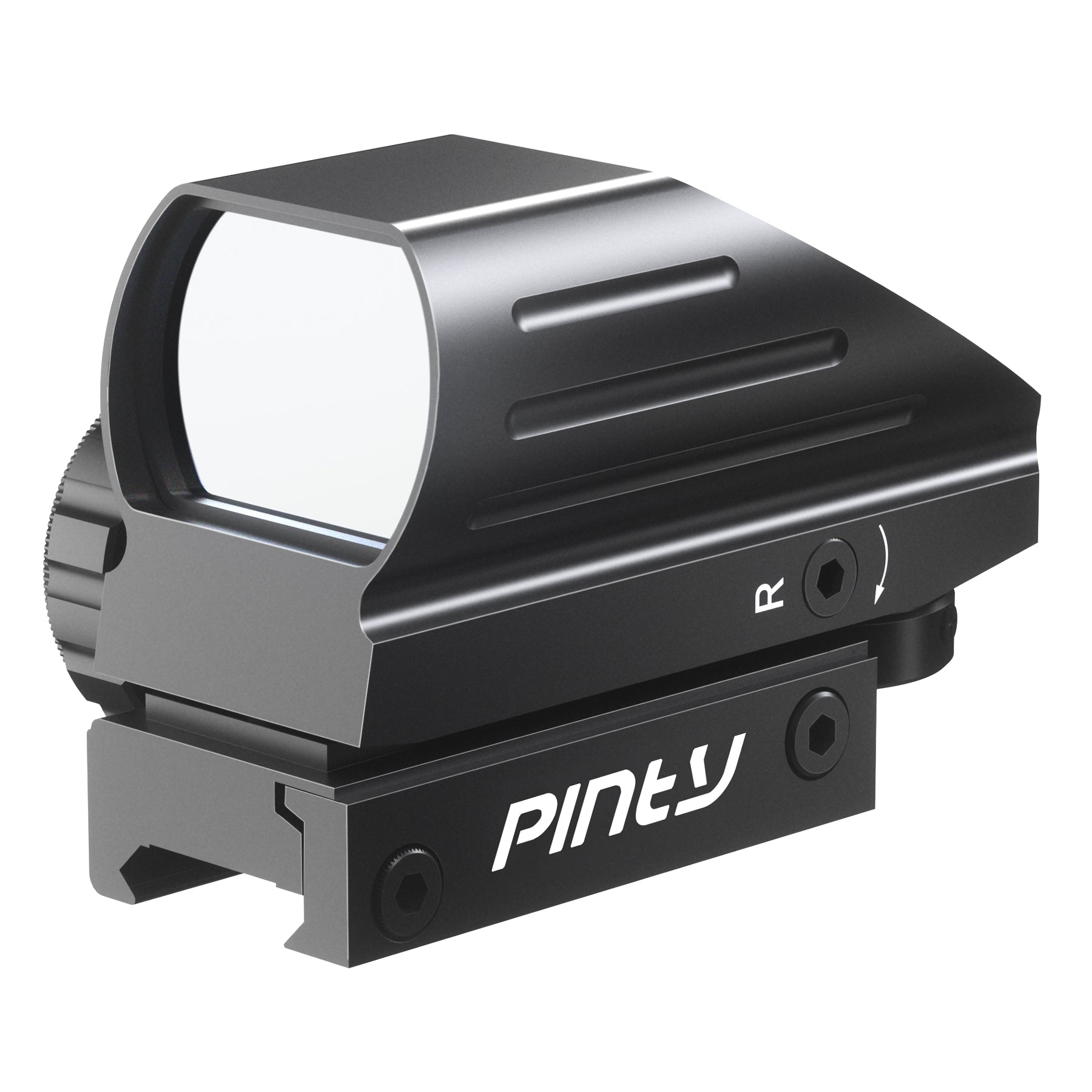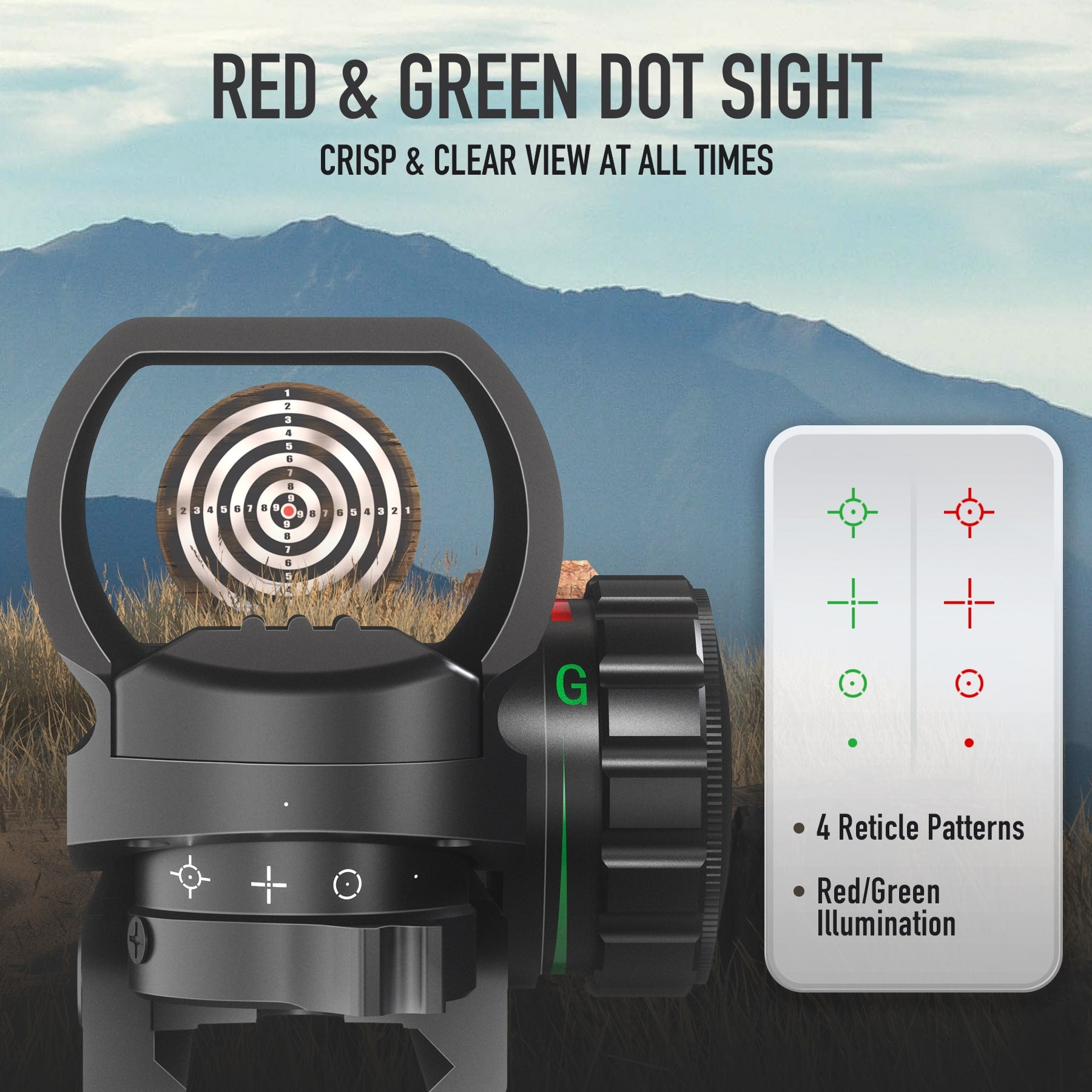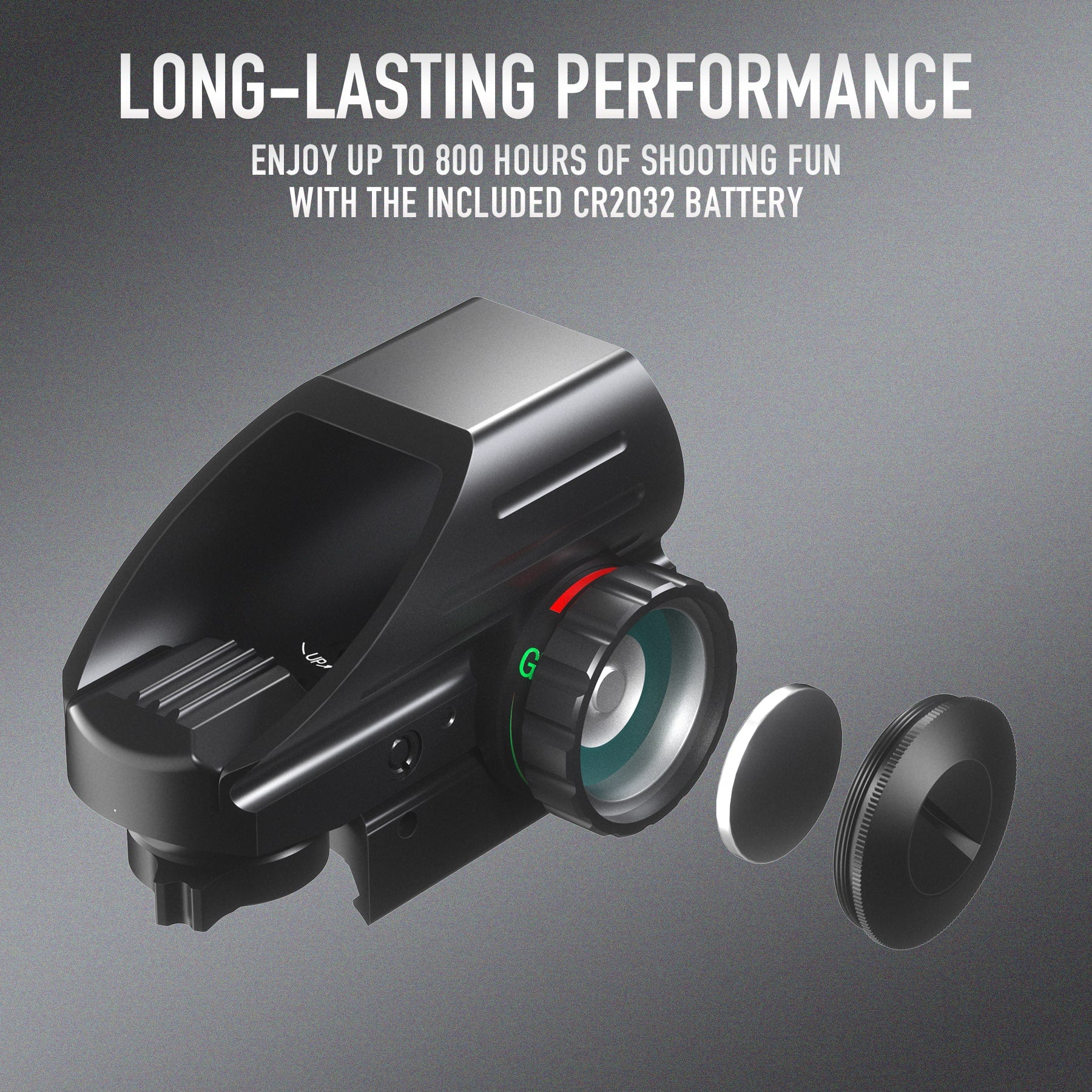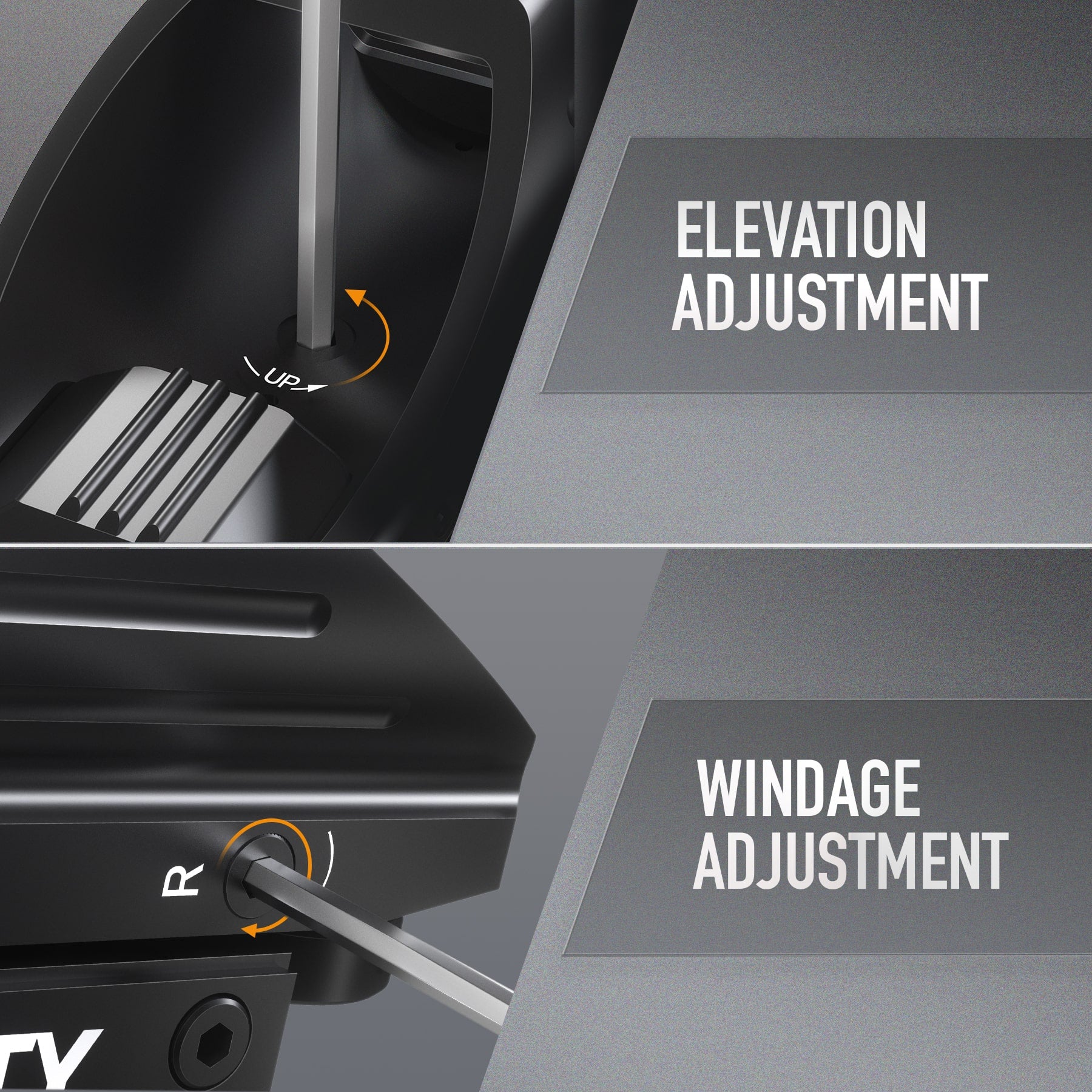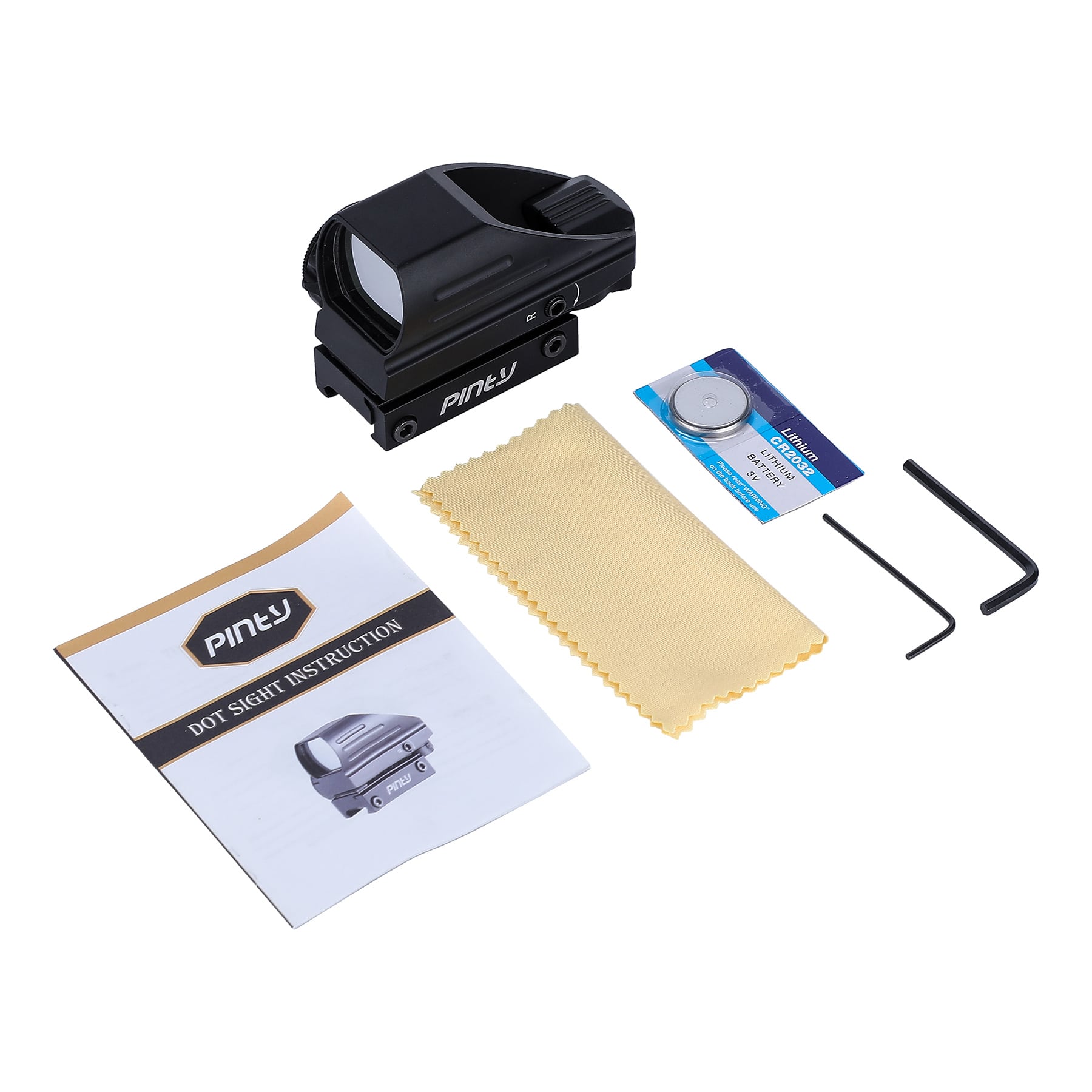 Red & Green Reflex Dot Sight, 4 Reticle Types, Strong Lens Frame
Leaves warehouse in 2 Business Days
Note: Shipping may be impacted by carrier delays
Red & Green Reflex Dot Sight

Try our brand new reflex hunting scope with red/green dot sight. Made of aircraft-grade aluminum alloy, it is durable and easy to clean. Lightweight construction, along with waterproof, fog proof and shockproof characteristics enhance the performance in all weather conditions. The red and green reticle each offers 4 different types of patterns which offer unlimited eye relief and corrected parallax and make it perfect for rapid-firing and moving targets. These gun sights also come with free 20mm mount rails. Deservedly the best handgun red dot! Take it with you on your next hunting trip!
Innovation is always our vision. Yet we have another goal in mind, and it has kept us marching forward. Nothing puts a bigger smile on us than knowing our customers are happy with our innovative products. In return, the last decade has seen a successful and rapidly expanding company.
8 Reticle & Color Combos
Toggle between 4 patterns in green and red with adjustable brightness.
Unlimited Parallax-Free View
Non-critical eye box allows rapid firing from any angle.
Works very well
This sight works very well when you get it sighted in. You can use either red or green at what ever intinsity you want. The mounting system is easy to set up and adjust to your preference. I'm pleased with it.
Good budget optic
I have 3 of these and am about to purchase a 4th. I have also reccomended them to several of my friends who also have had no complaints.
They all are well made and work just as well. 2 are on 300 blackout rigs and another is on a 5.56 rig and they are holding true after many rounds sent down range.
I am going to purchase the 4th for the kids 10-22 because why not? If it can handle what I have put them through a .22lr rig should be a joke.
The only complaint I have is battery life. If you run cheap batteries they will die quickly. Like a few days at the range quickly. Duralast and energizer will obviously last longer.
I am not comparing these to my $400 plus optics by any means but as budget optics for budget builds they have become my go to choice now when in need of an inexpensive who cares if it gets broken sort of thing for a range plinker.
Awesome for the price
Great quality, very easy install and adjustments. Bought for my T4E HDX 68. Makes life soooo much easier.
Very happy with this item.