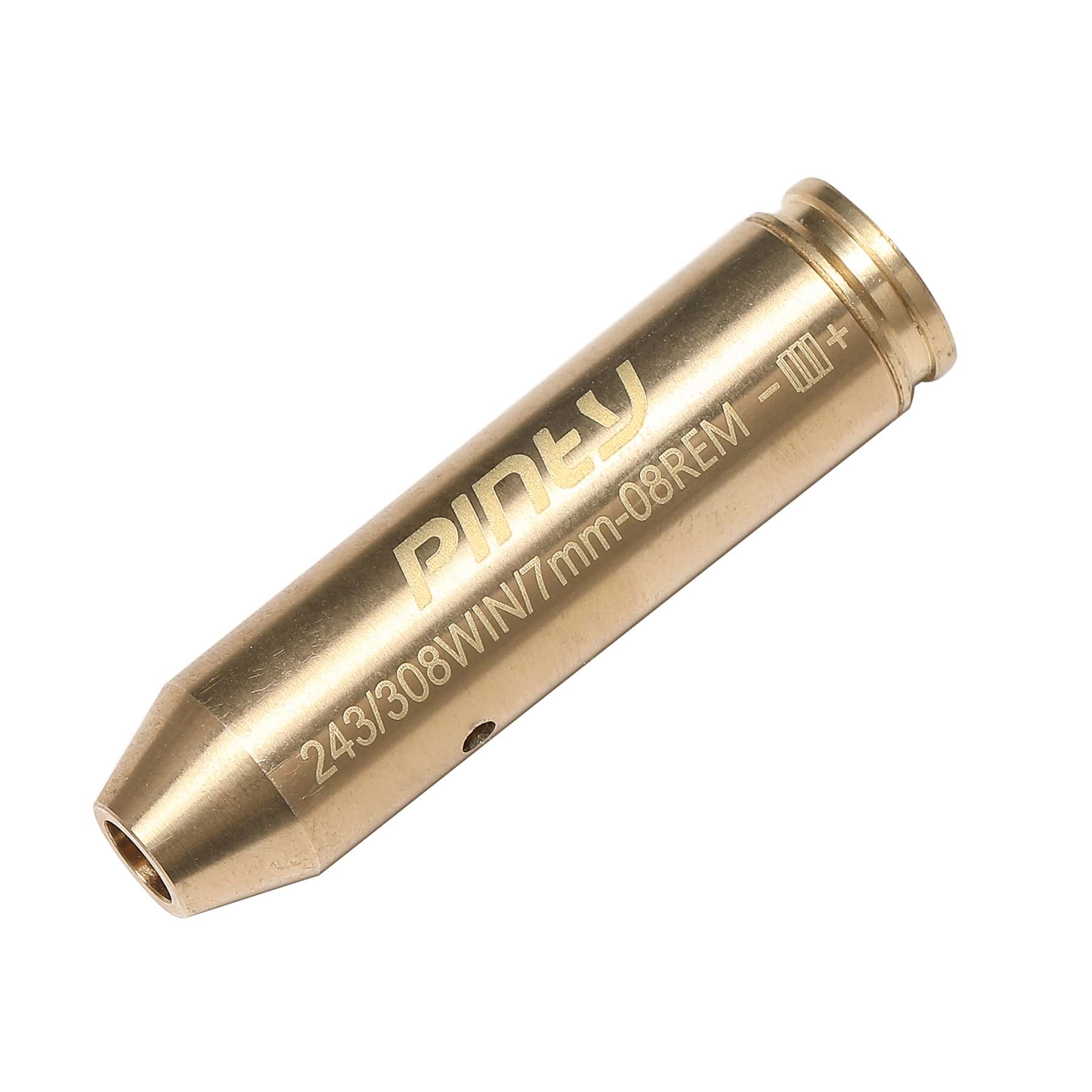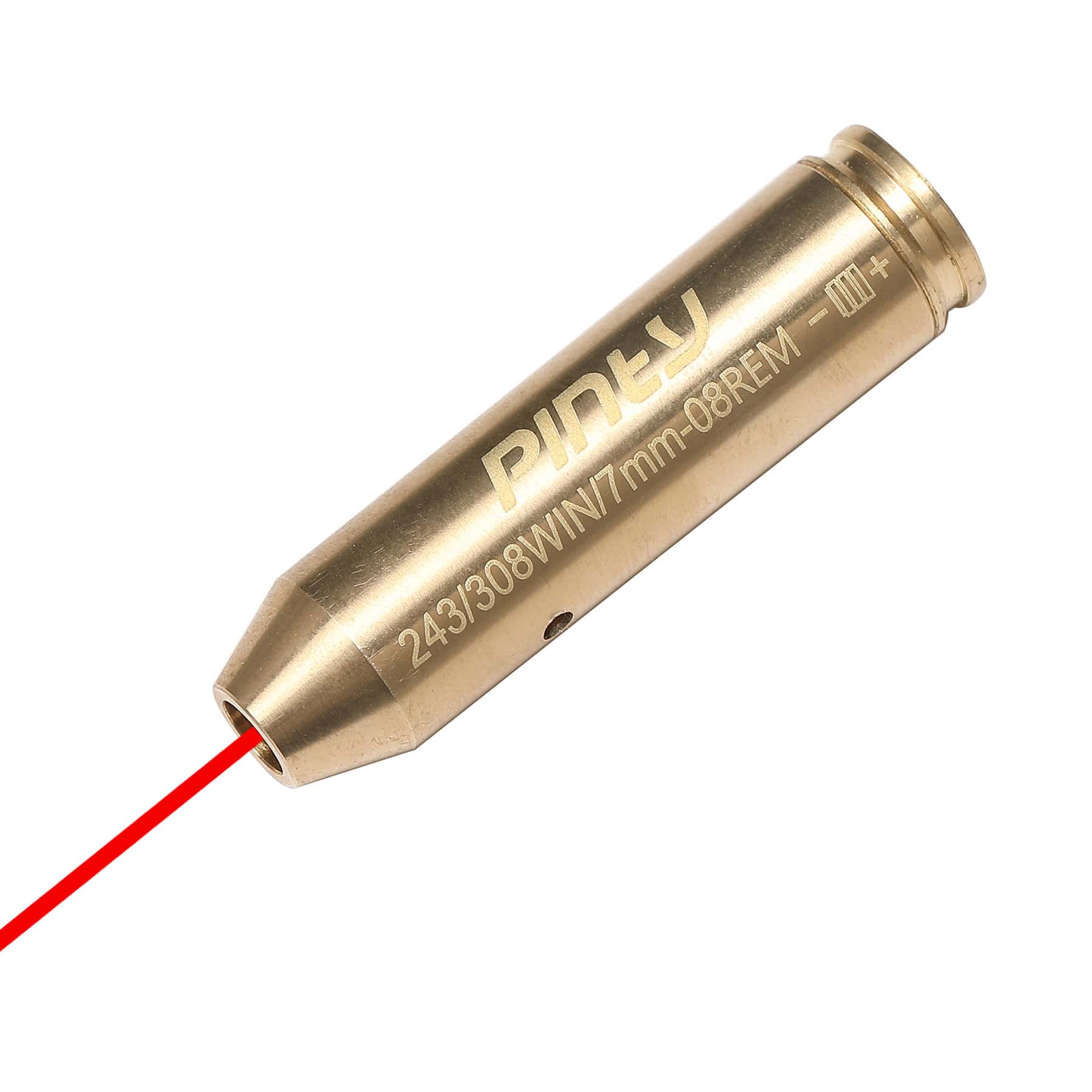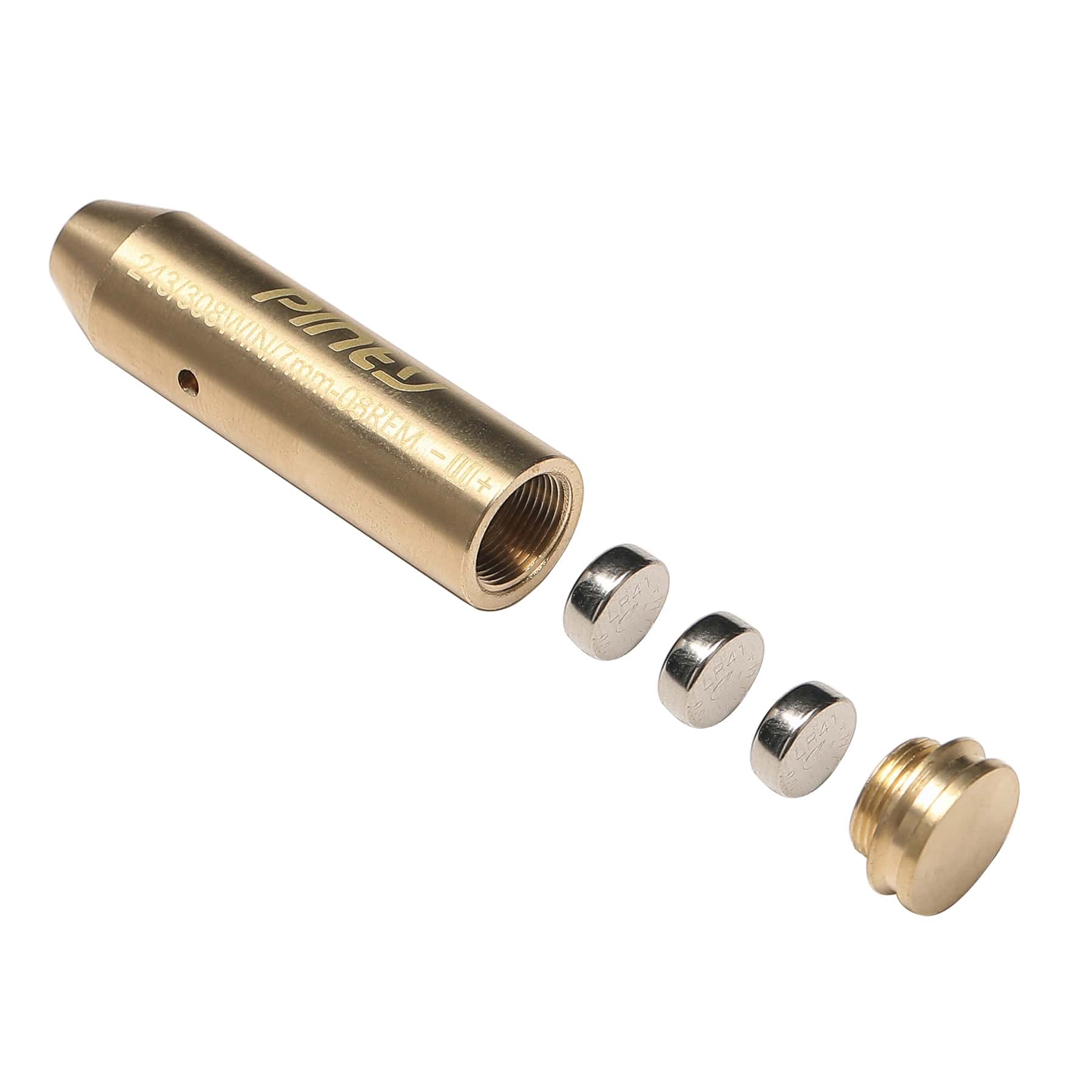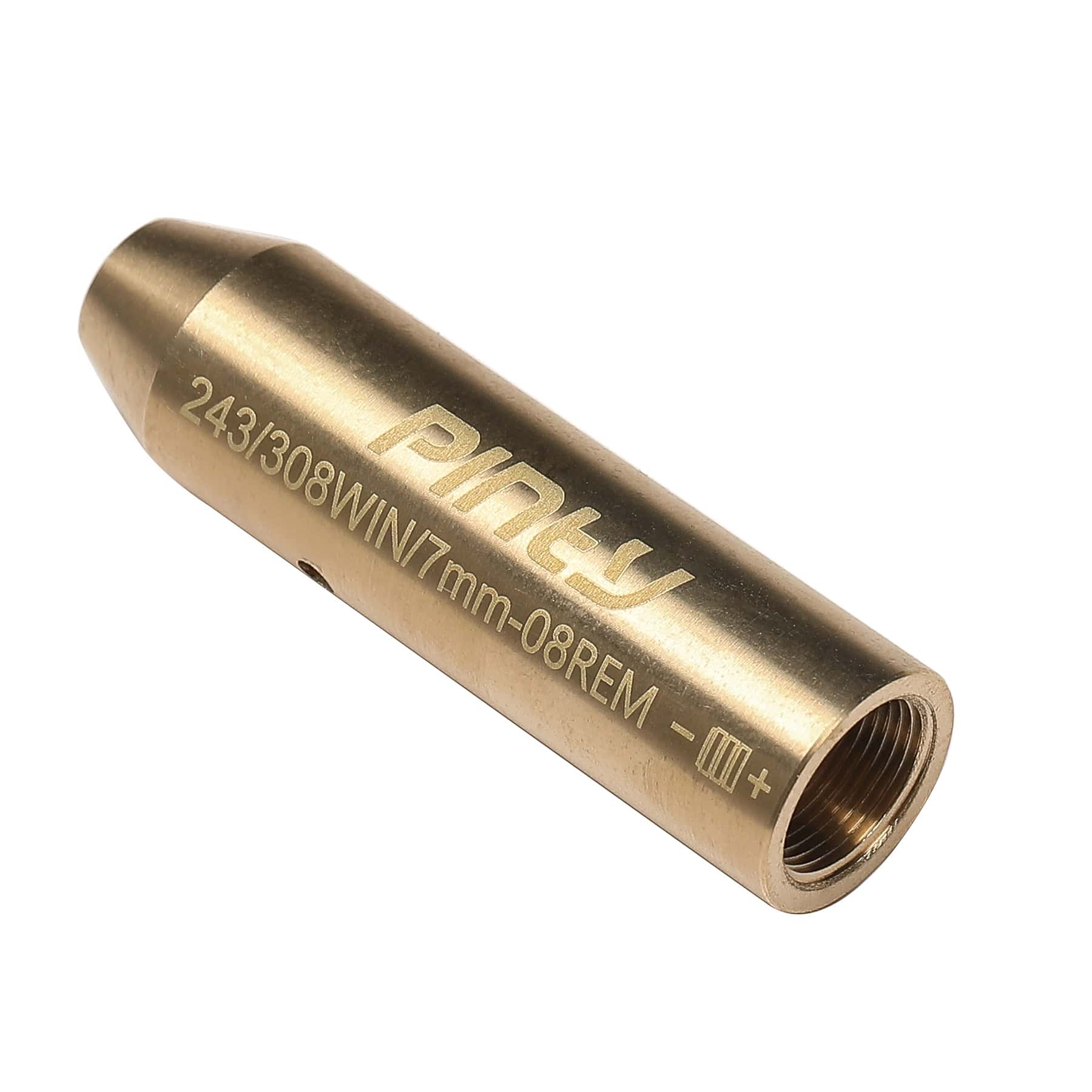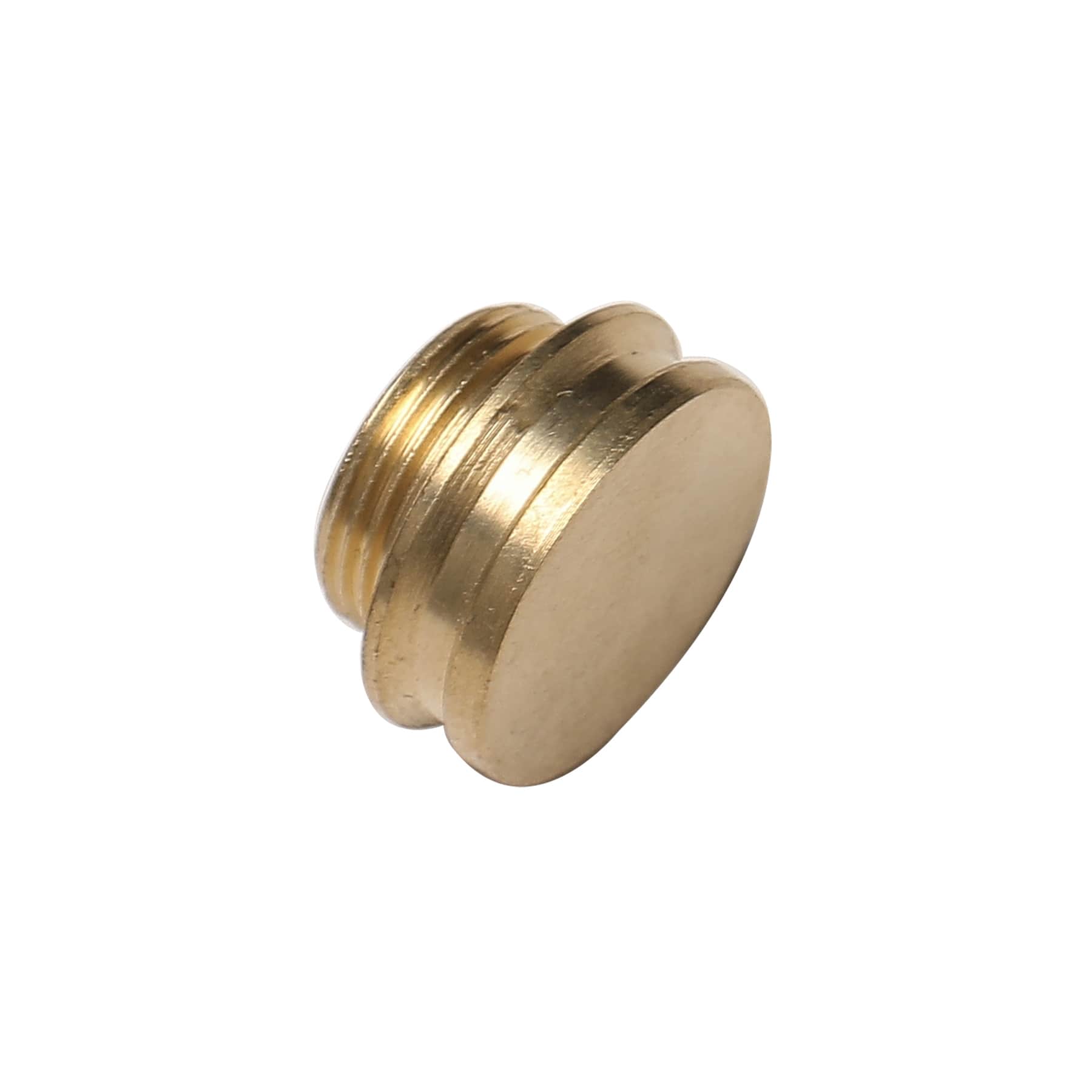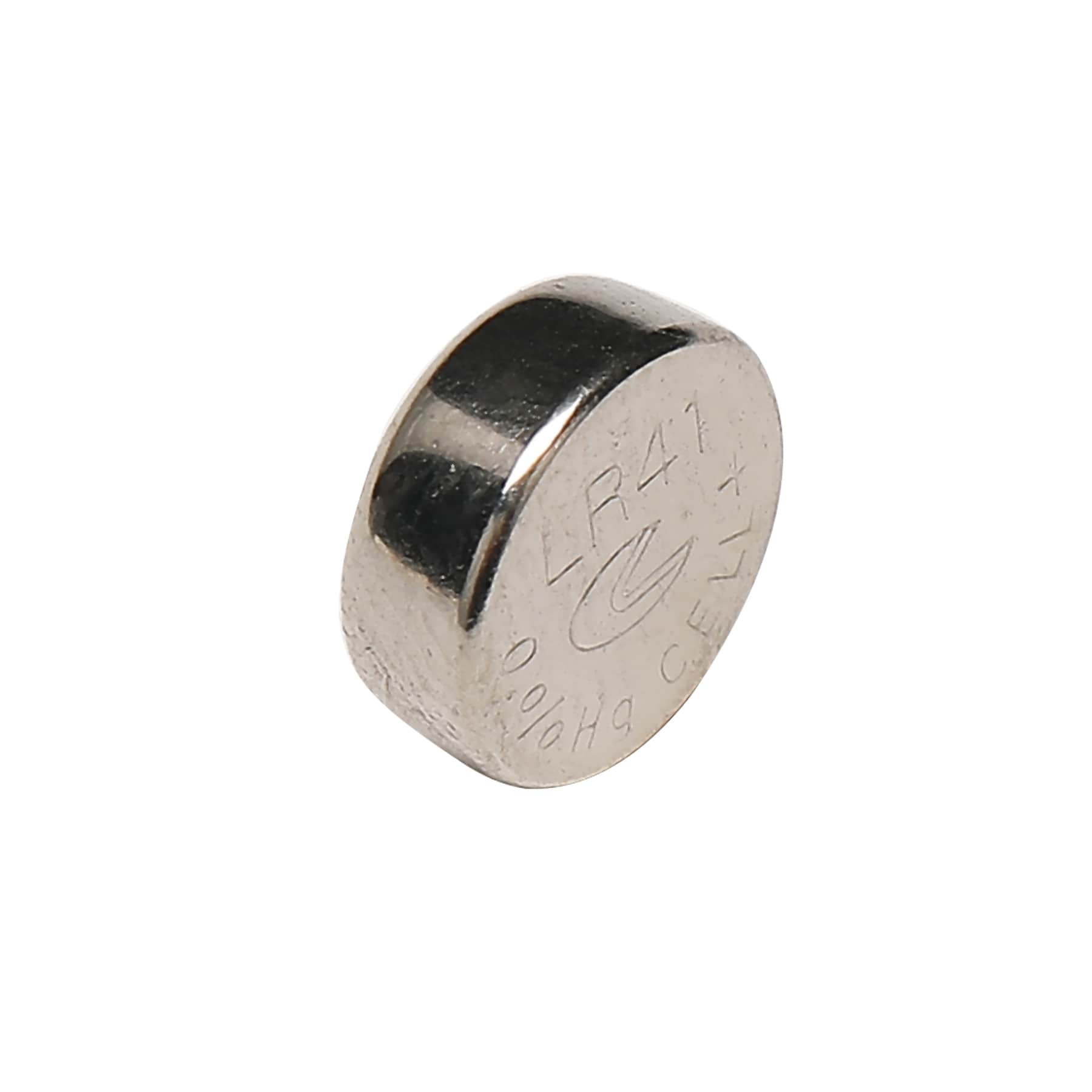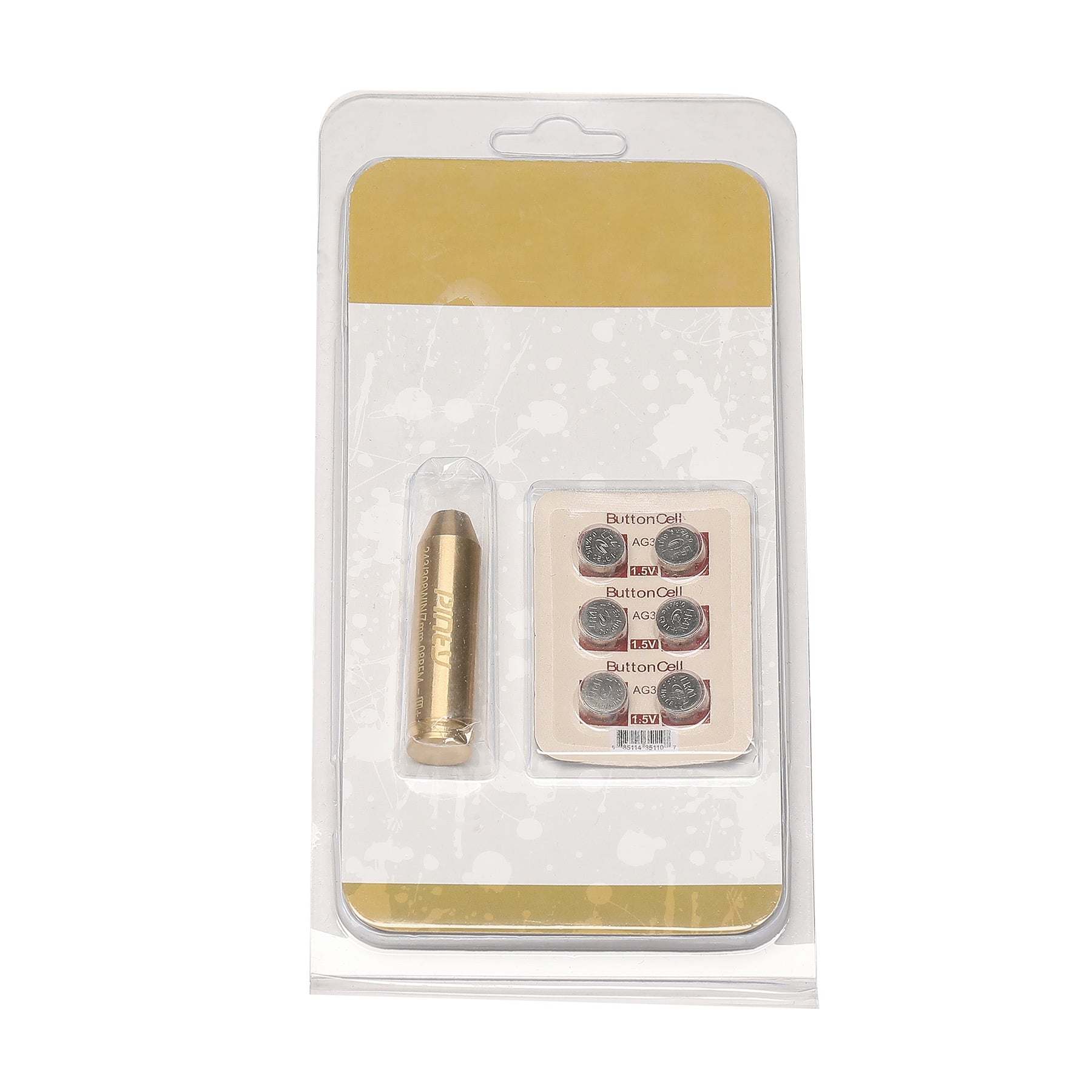 .243 .308 Laser Boresighter, Red Dot Laser Bore Sight Pistol Carbine Rifle Self Defense Hunting Training More
Leaves warehouse in 2 Business Days
Note: Shipping may be impacted by carrier delays
.243 .308 Laser Boresighter
Made of premium brass, our professional laser red dot bore sight is machined to the strictest standards to ensure superior quality. You can save time, money, ammunition as well as frustration with our product. This boresight is perfect for 15-100 yards range and making sure your gun is zeroed.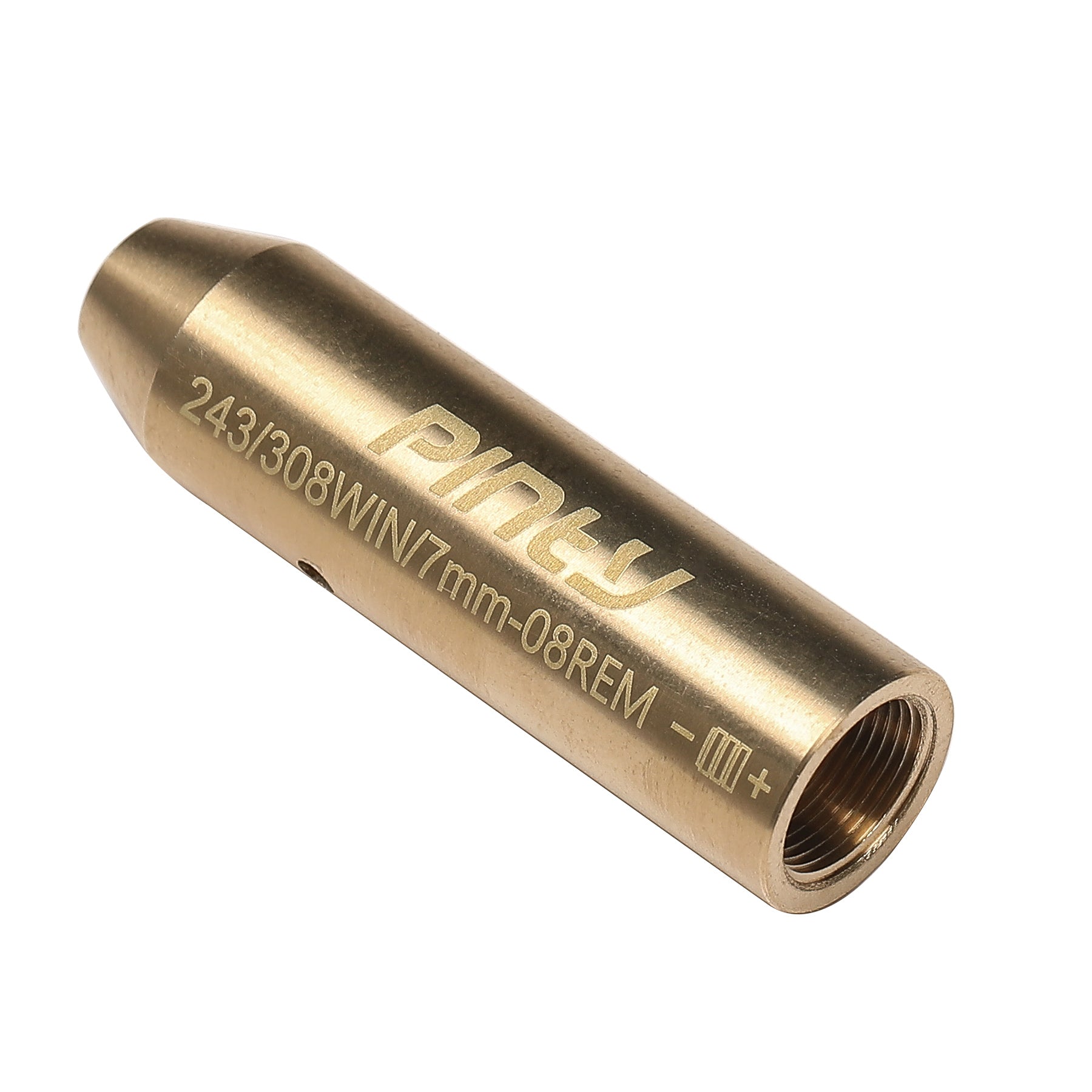 Rapid Rifle Sighting
Saves ammunition by instantly zeroing rifles from 15 to 100 yards.
Highly-Visible Red Laser
Class II max 5mW 635-655nm laser displays 2" dot for precise aiming.
Nice sturdy laser
This is a very well built laser. It's heavy enough to easily drop into the bore of the rifle and is bright enough to see on a summer day at 100yds. An added bonus is the number of batteries that comes with it. (Twice what you need.)
Works great
I bore sighted my BLR rifle in a few minutes using this laser. Aimed at our shed about 100 yards away at night and set the crosshairs to the dot. Now have to go actually sight it in. This is a quality product and you can't beat the price!
Great
Relatively inexpensive, sharp, crisp. Has worked well so far. Time and ammo saver. Remember, do not slam the bolt.
Highly recommended
I have bought a couple previously and the laser is always off center. You can tell by rolling it on a table. This one worked great was dialed in on the target in 3.
Need an overcast
Great bore sight! Easy to use just needs to be overcast or a little dark outside to see it real well