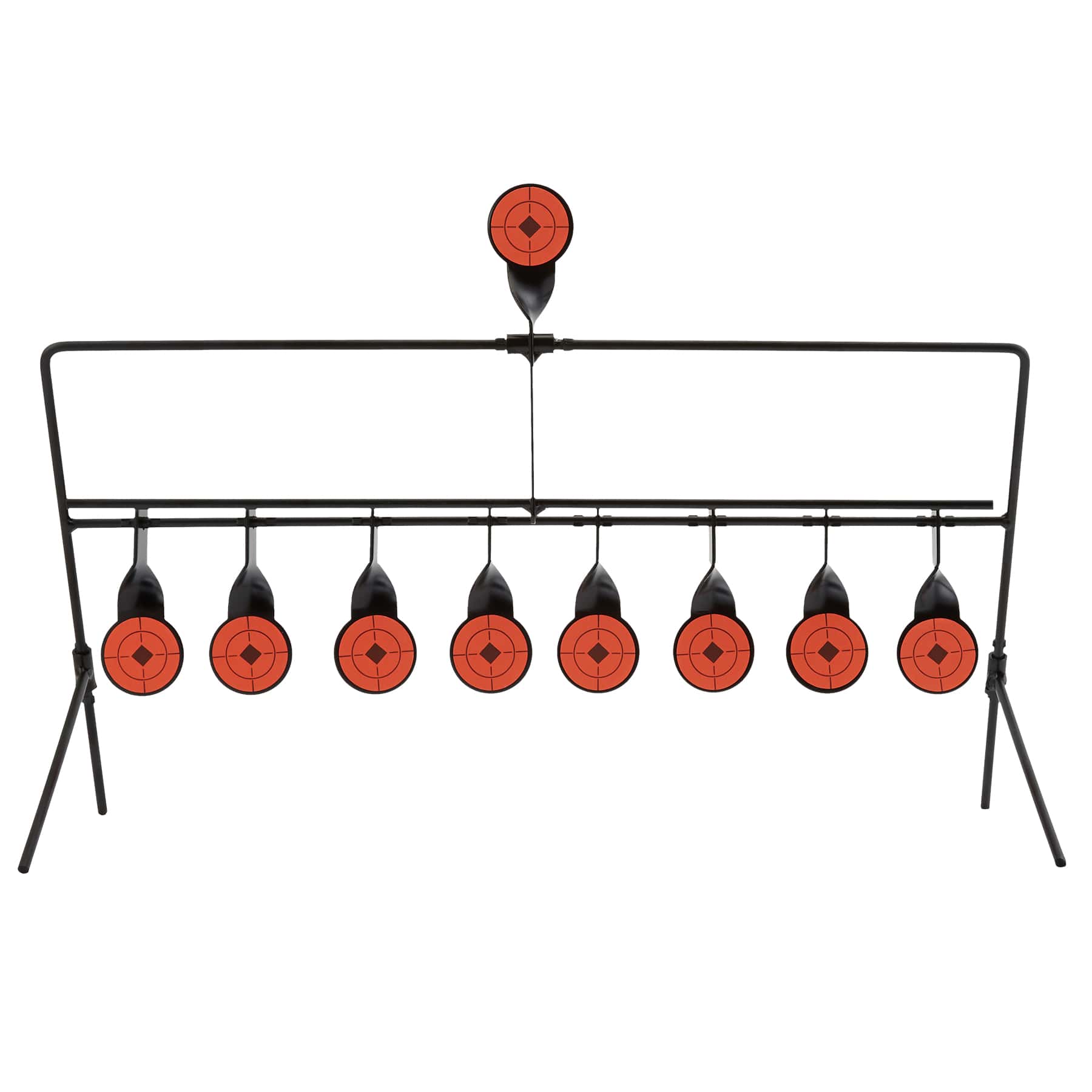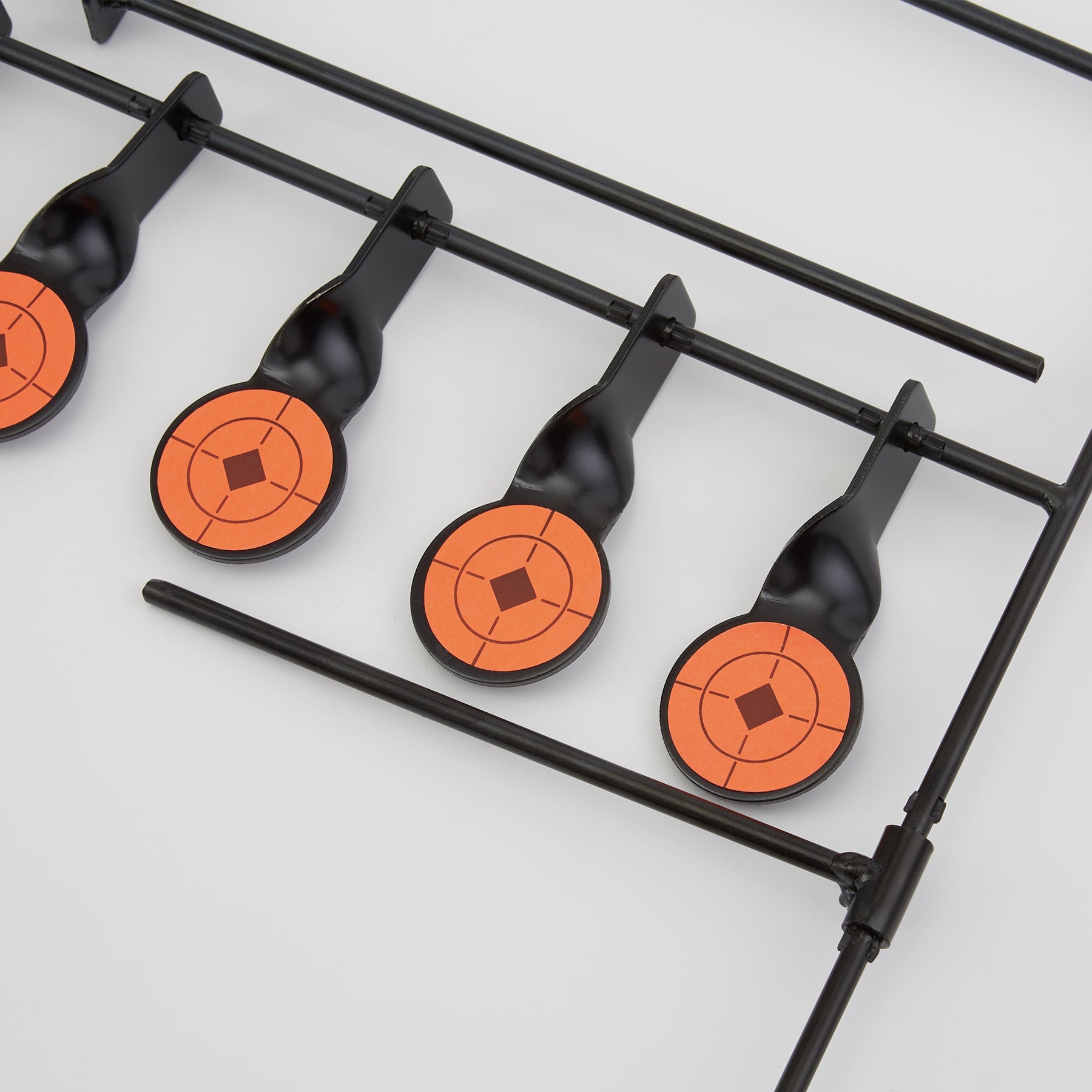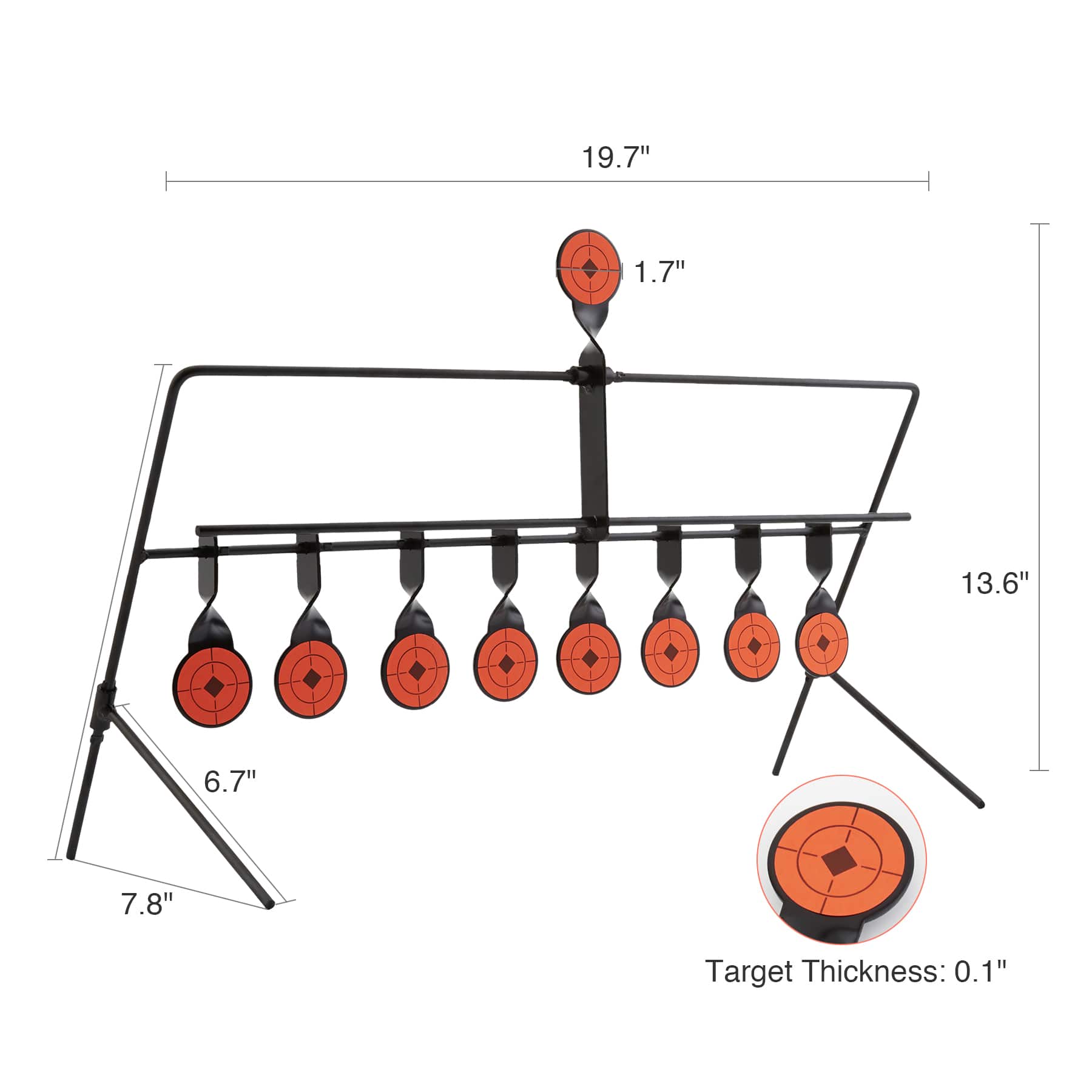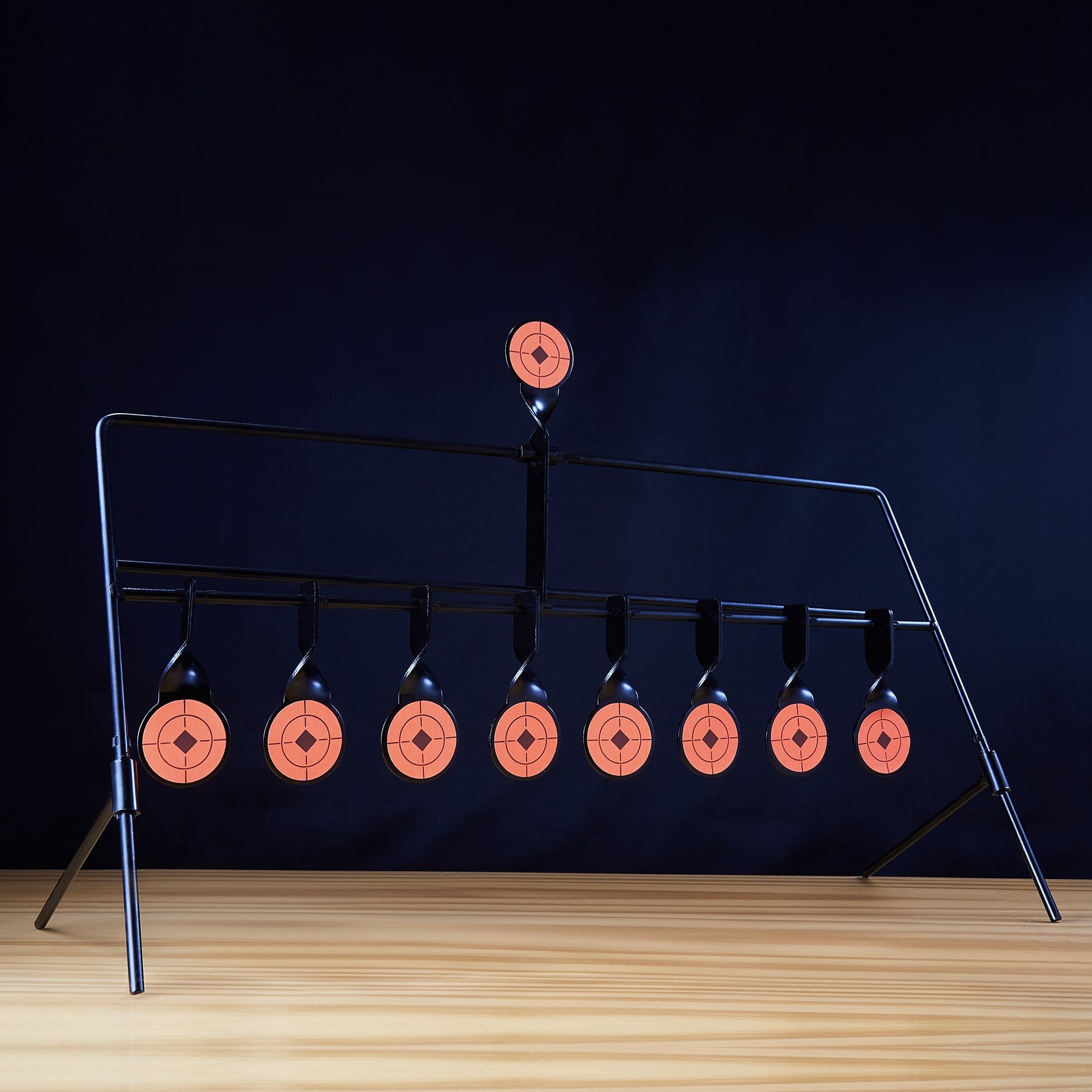 Auto-Reset Shooting Targets for .177 .20 .22 Caliber BB Airsoft Pellet Gun
Leaves warehouse in 2 Business Days
Note: Shipping may be impacted by carrier delays
Bang! Bang! Bang! You hit the bullseye fair and square!
But to be and stay a sharpshooter takes regular practice and no one likes to stop over and over and over to reset the targets.
That's why you need our auto-resetting target stand. Maximizing your shooting fun and minimizing the trouble, we have saved you the trouble of running back and forth on the range to reset your targets by making them weight and gravity driven. Lightweight and portable, you can quickly set these nine 1.7" targets up in your backyard, favorite forest, or local range. Take out the bottom 8 targets one at a time, then hit the top target to reset the lot. Made of durable iron coated with an anticorrosive finish, these targets withstand plastic or metallic shot from airsoft, pellet, and BB guns and from .177, .20, & .22 caliber bullets with under 22J of force, including most handguns. Fixing easily into dirt, it provides wobble-free stability and interactive shooting fun while offering valuable training and picking up easily.
Whether beginner or veteran shooter, doing professional training or just enjoying some backyard games, our auto-resetting target stand is a reliable friend to you and your firearm.
 (Cooperation with Hiram)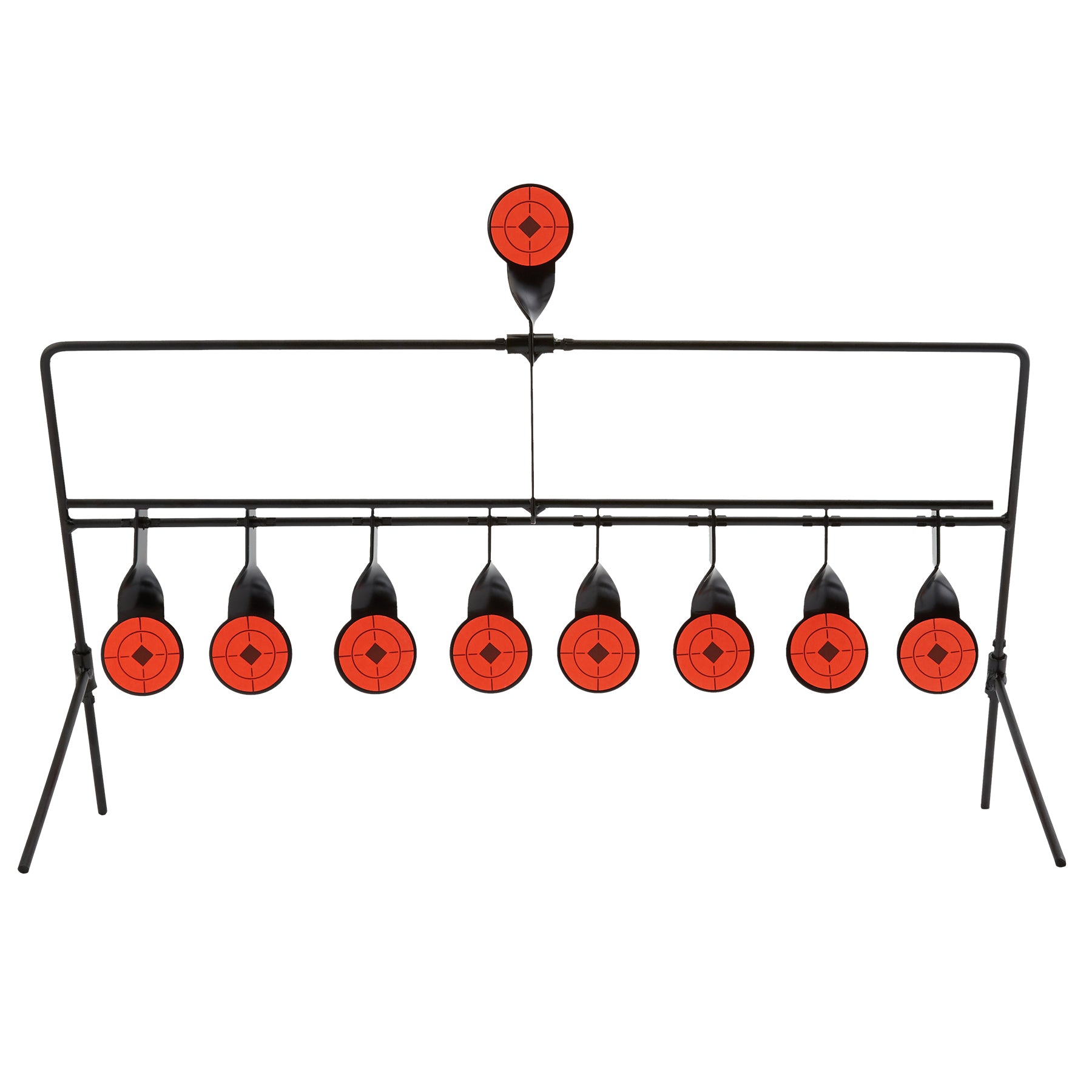 Automatically Resets
Snipe each of the 8 lower 1.7" targets one by one, then conveniently reset them for another round by taking out the last top target—this auto-resetting shooting stand brings nonstop fun to a good marksman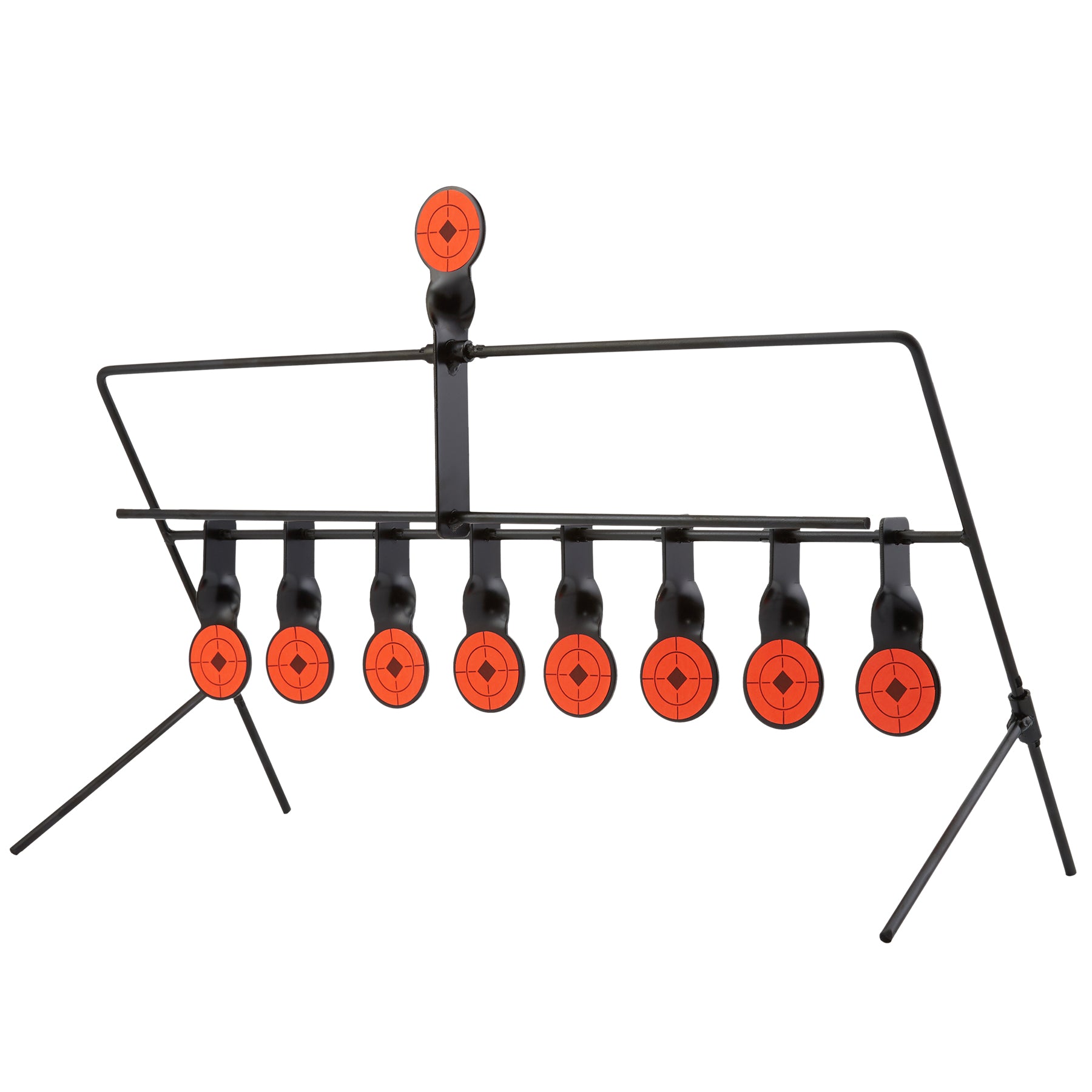 Reliable Construction
Sturdy iron with an anticorrosive finish, our auto-reset targets for shooting are built to last; shooting from 10 yards or more, you will clearly hear the plinks and pings that prove your shooting skill; extra stickers help keep the fun going once the first batch are shot to hell or can be replaced by your own design