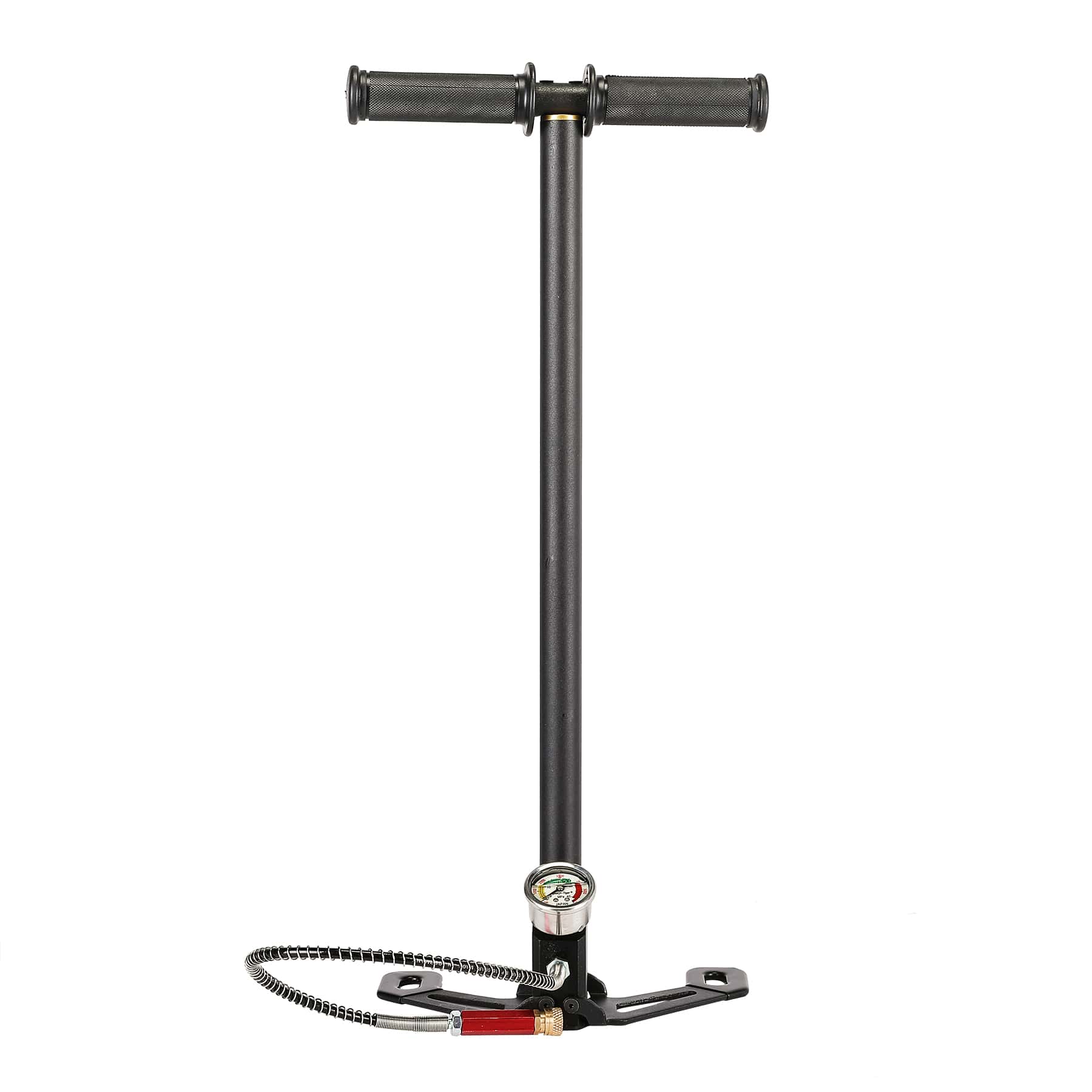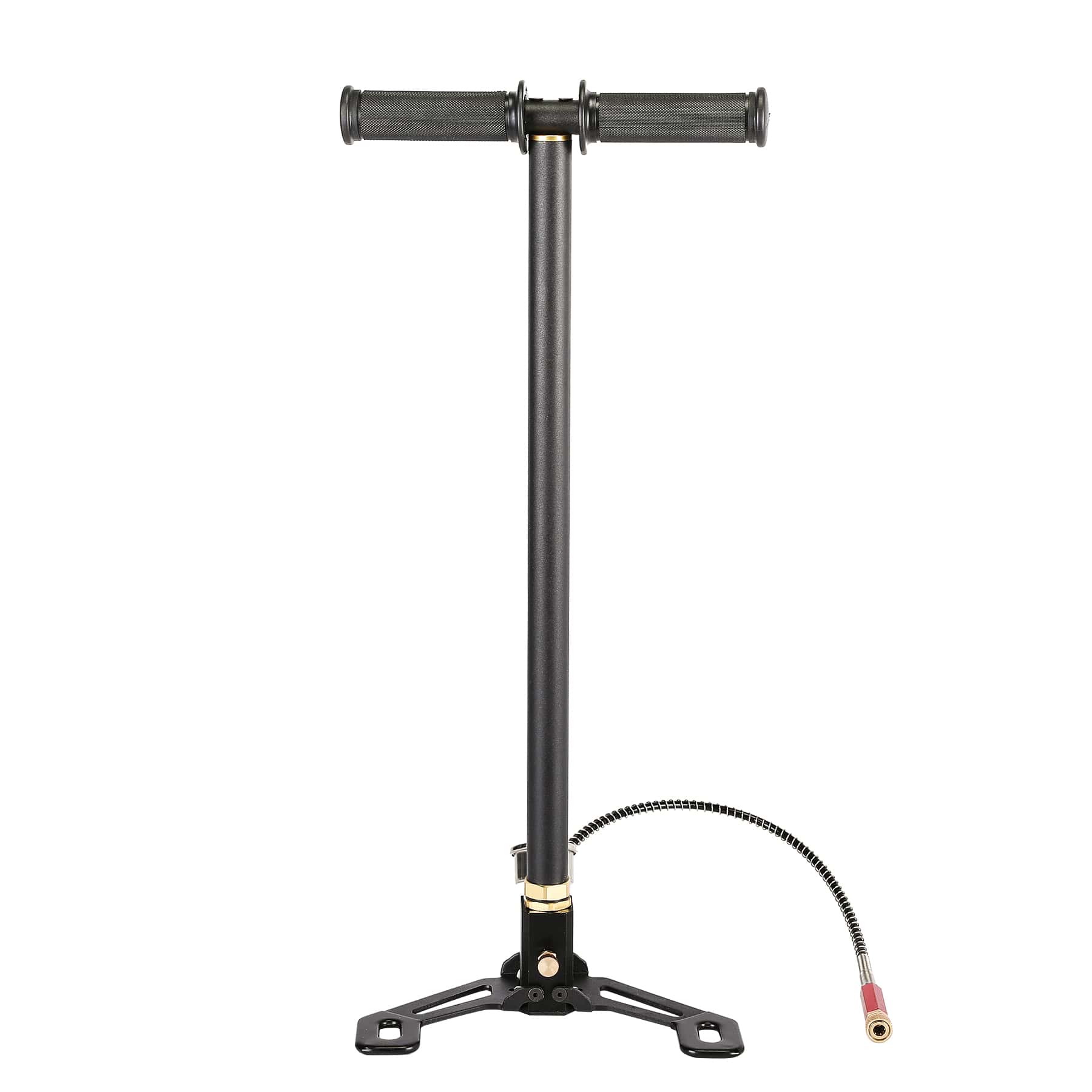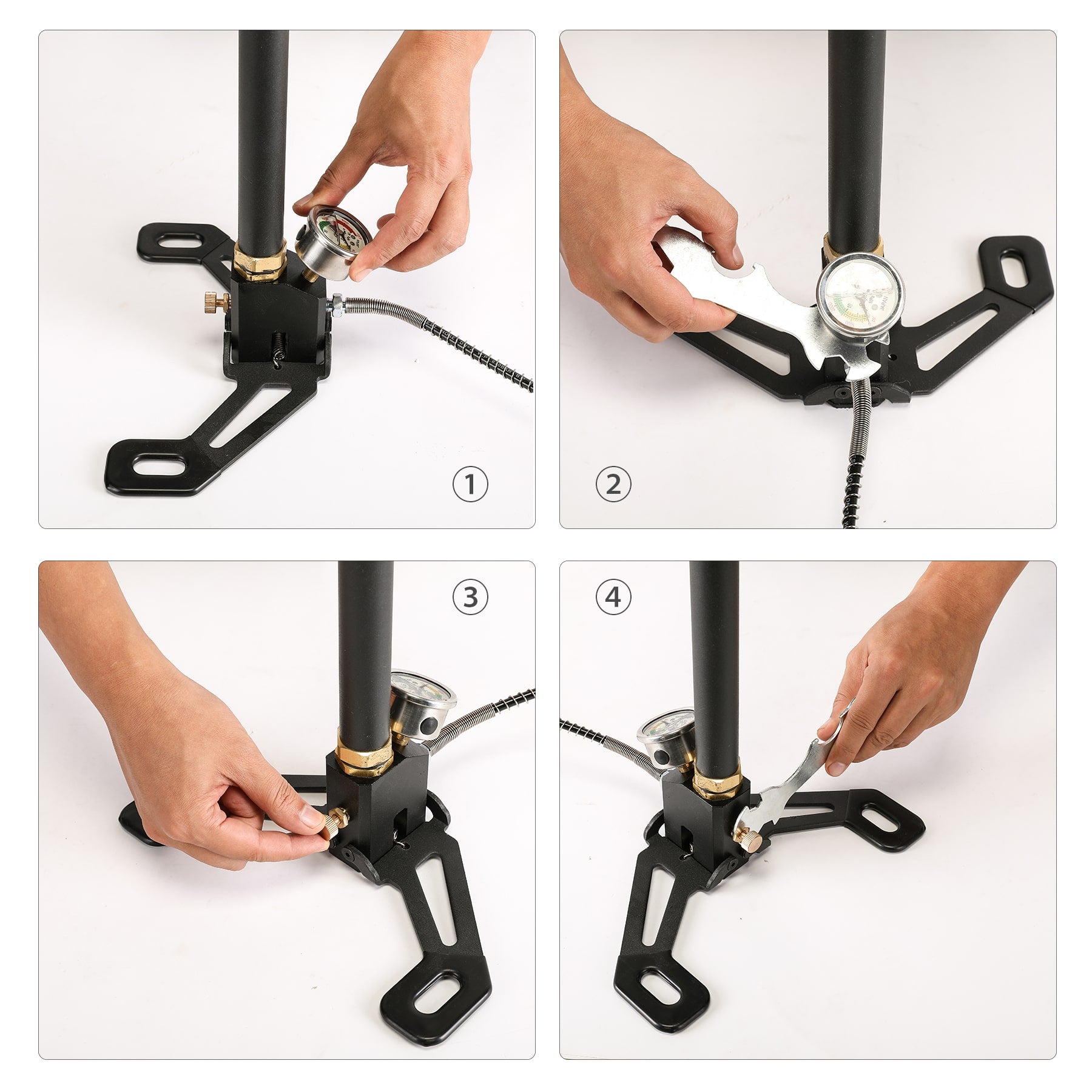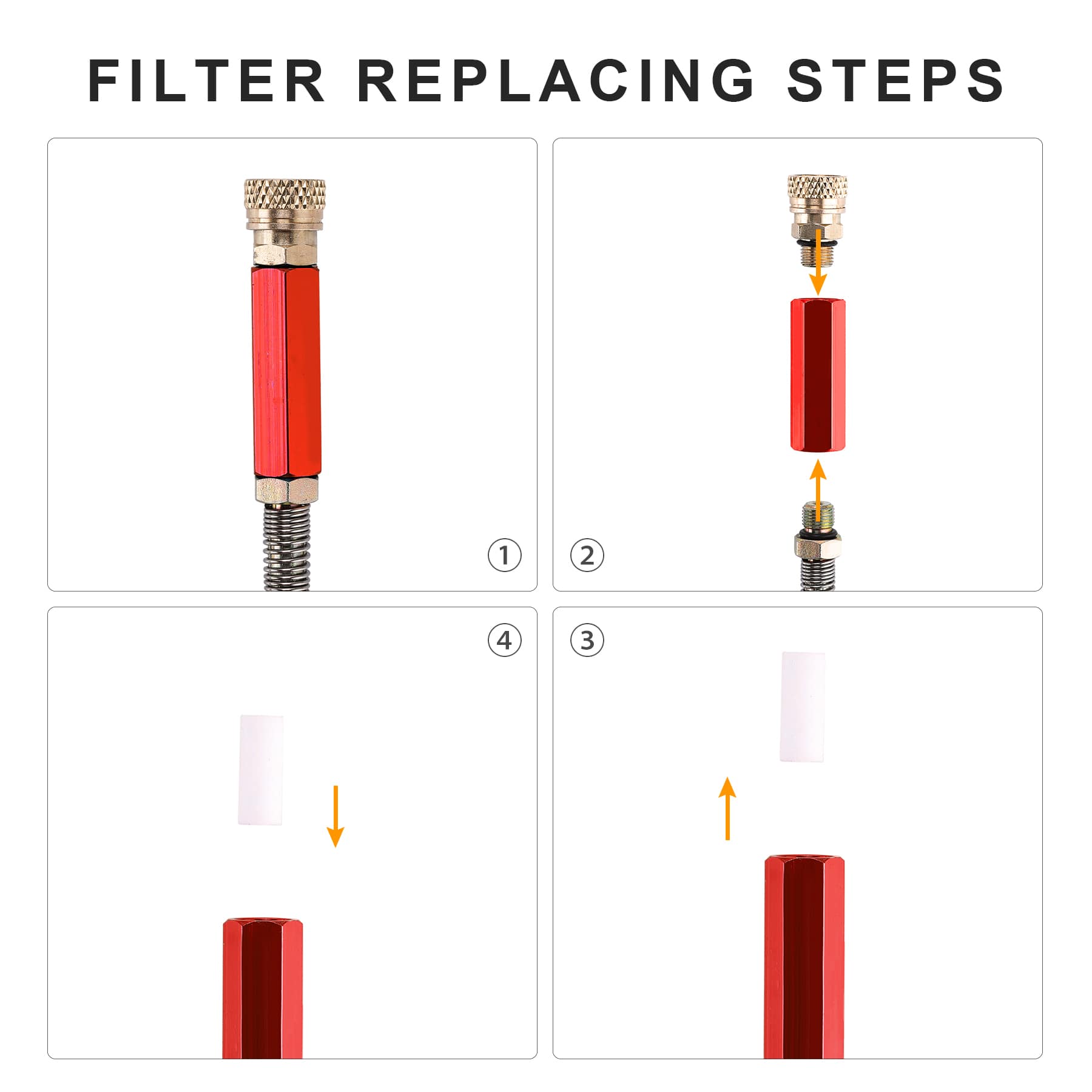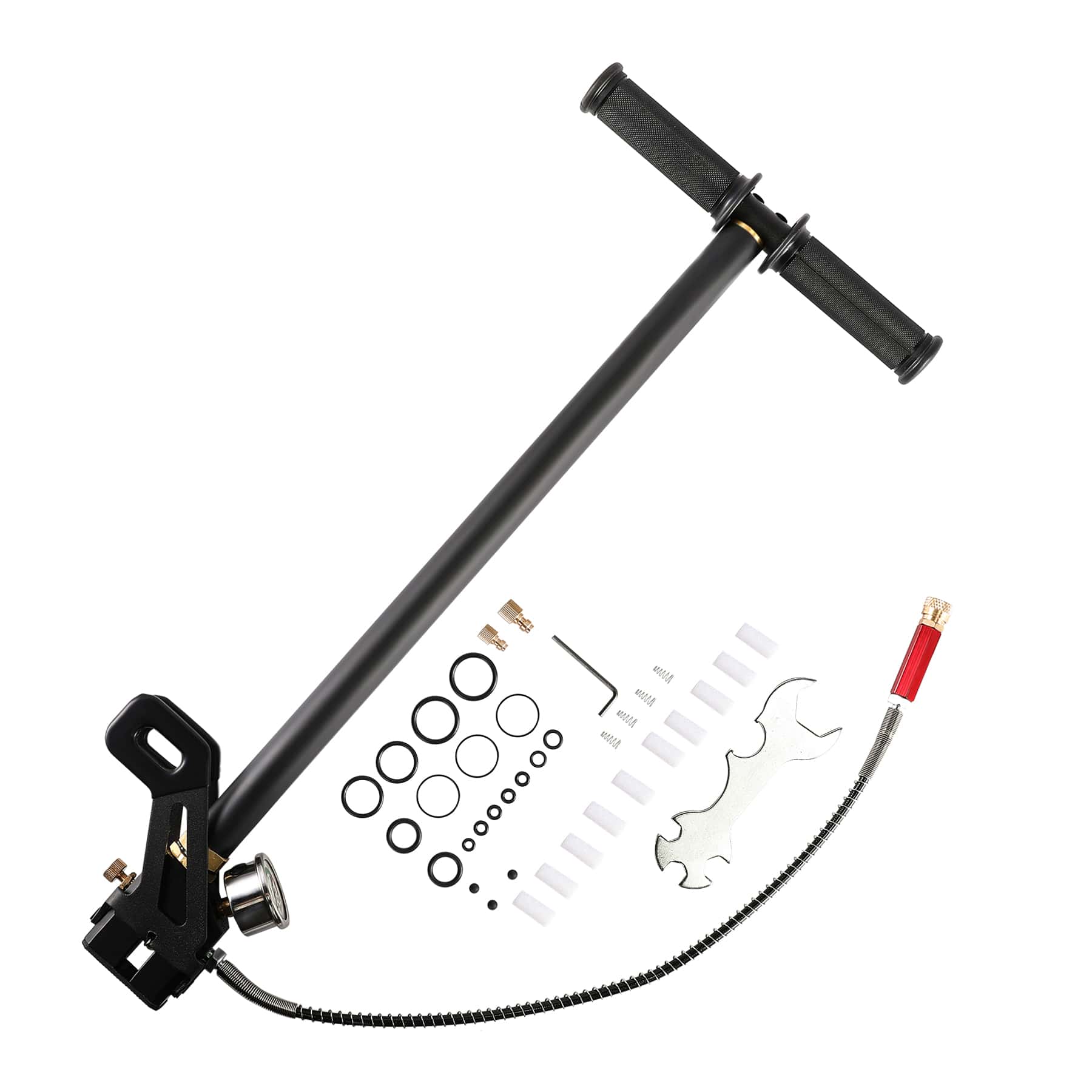 High Pressure Air Gun Rifle Filling Stirrup Pump 4500 PSI PCP Hand Pump, Stainless Steel
Leaves warehouse in 2 Business Days
Note: Shipping may be impacted by carrier delays
Air Gun Rifle Filling Stirrup Pump
This three stage pump with in built filters is ideal for filling most popular PCP airguns. Hose with 1/8 BSP female thread and features innovative fold up feet for easy storage. The supplied hose has a 1/8 BSP female thread, no gun specific filling adaptors are supplied. This nice air pump pcp high pressure is used for air driving cylinder and PCP cylinder, safe and convenience to bring outside for sporting and hunting.
Before Using:
Make sure the tightness before using. Check the tightness between soft tube and air base. Make sure the high tightness between the connector and tire to avoid leaking. Inflating 30 times to lubricate the inner wall of air pump. Tighten the pump body with base.
Note:
Make sure the valve is tightly screwed before using the pump. Use some oil if there is any air leakage. (Oil NOT included)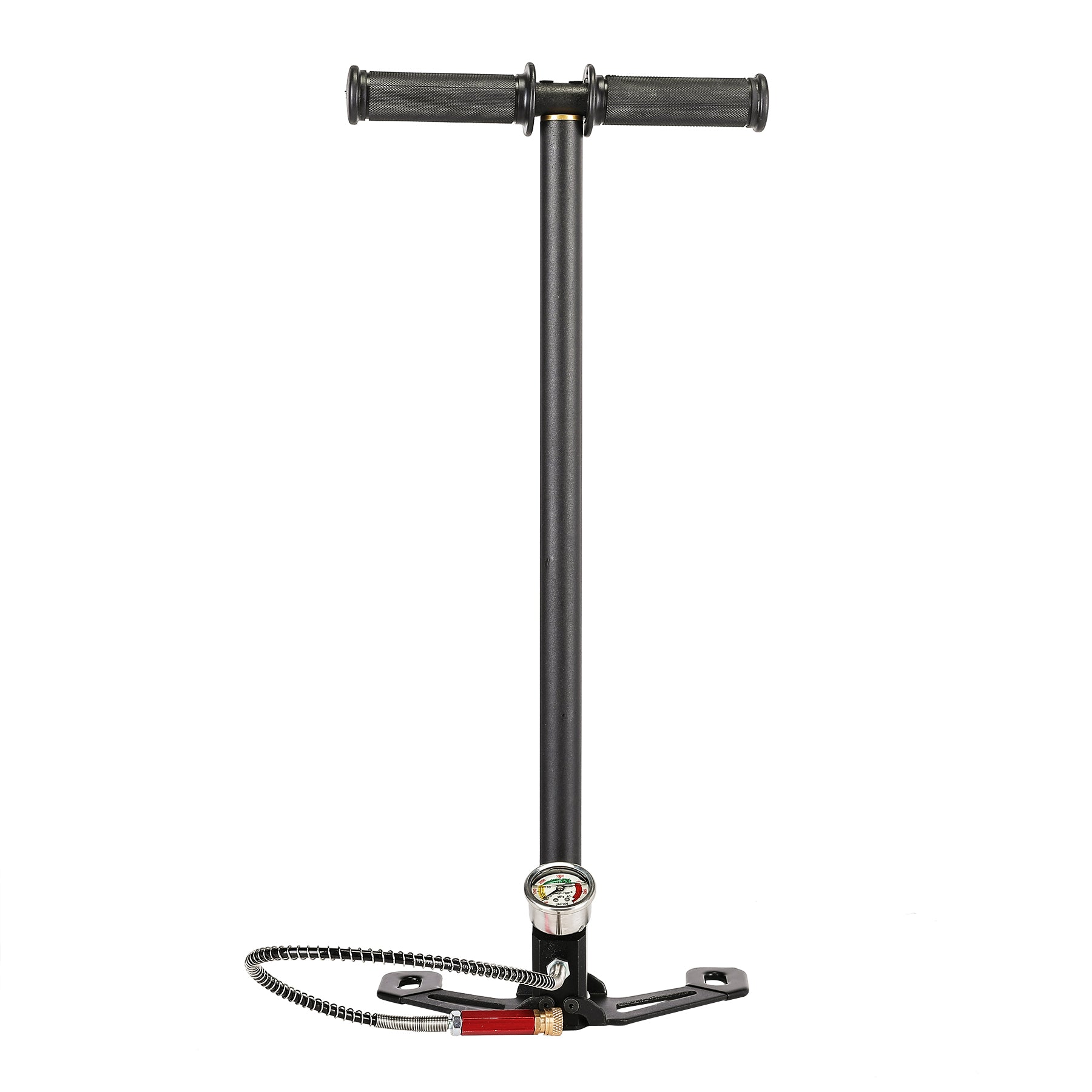 4500 PSI Maximum Pressure
Three piston stages generate up to 4500 PSI to fill most PCP airguns.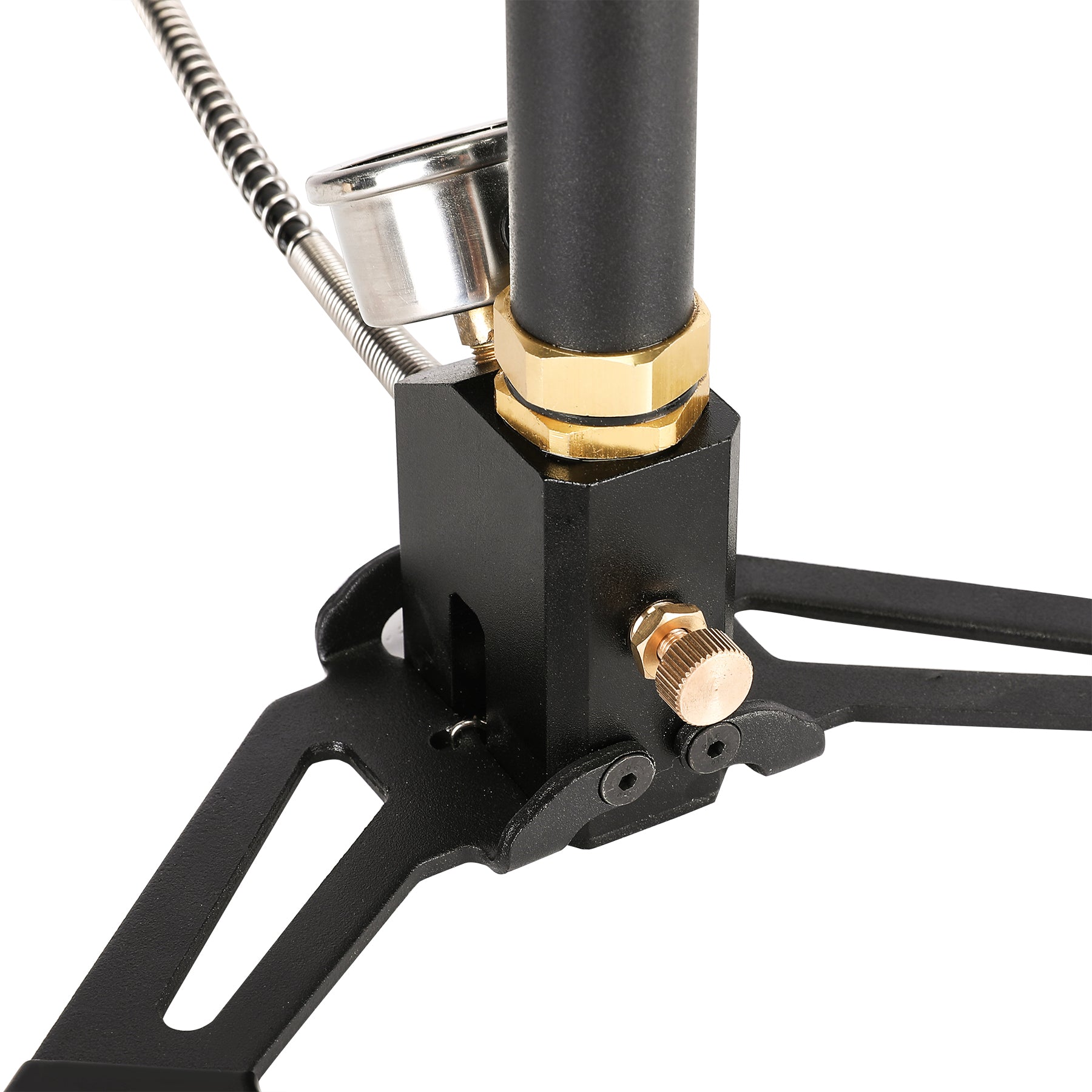 Built-In Filtration System
Integrated oil and water filters ensure clean, consistent air flow.