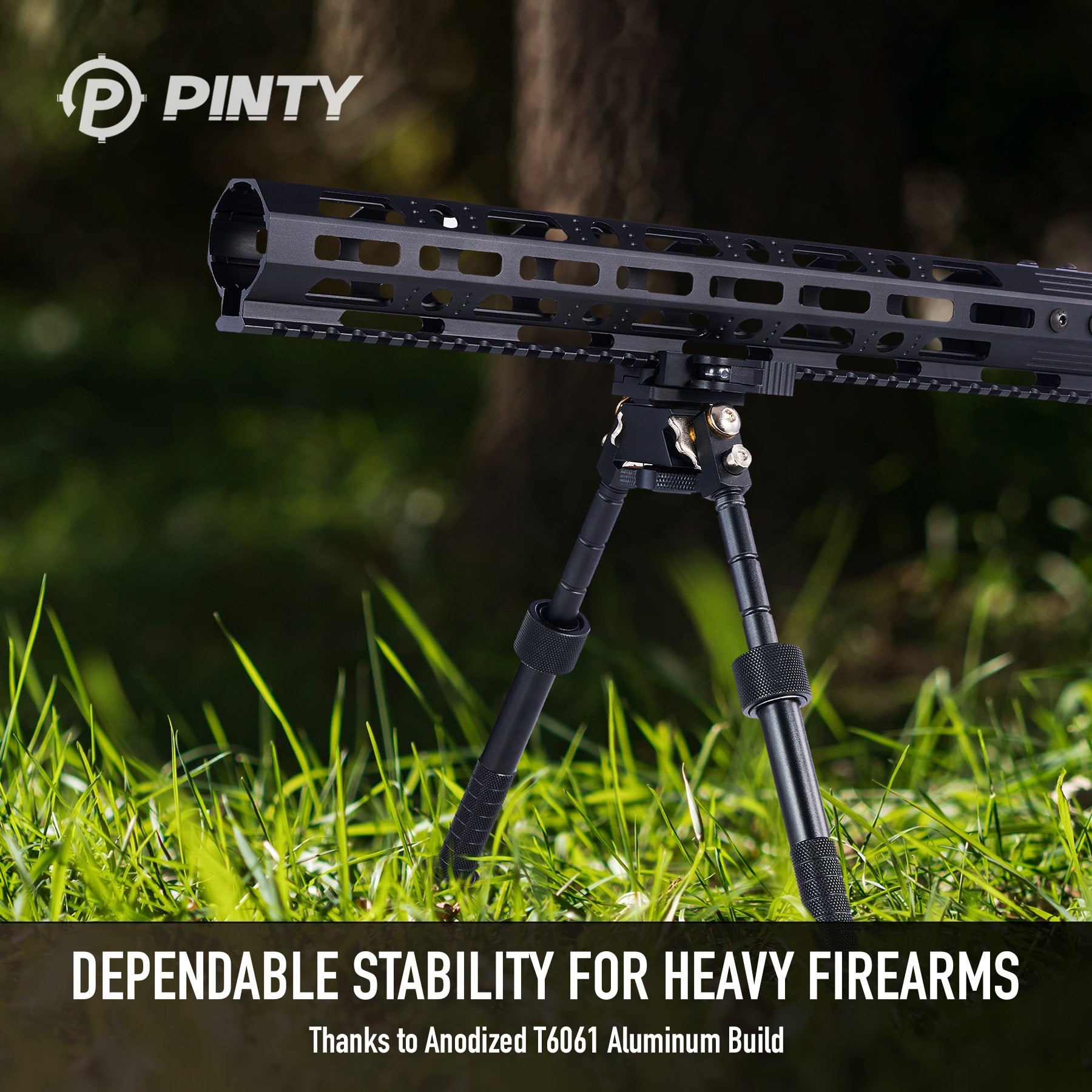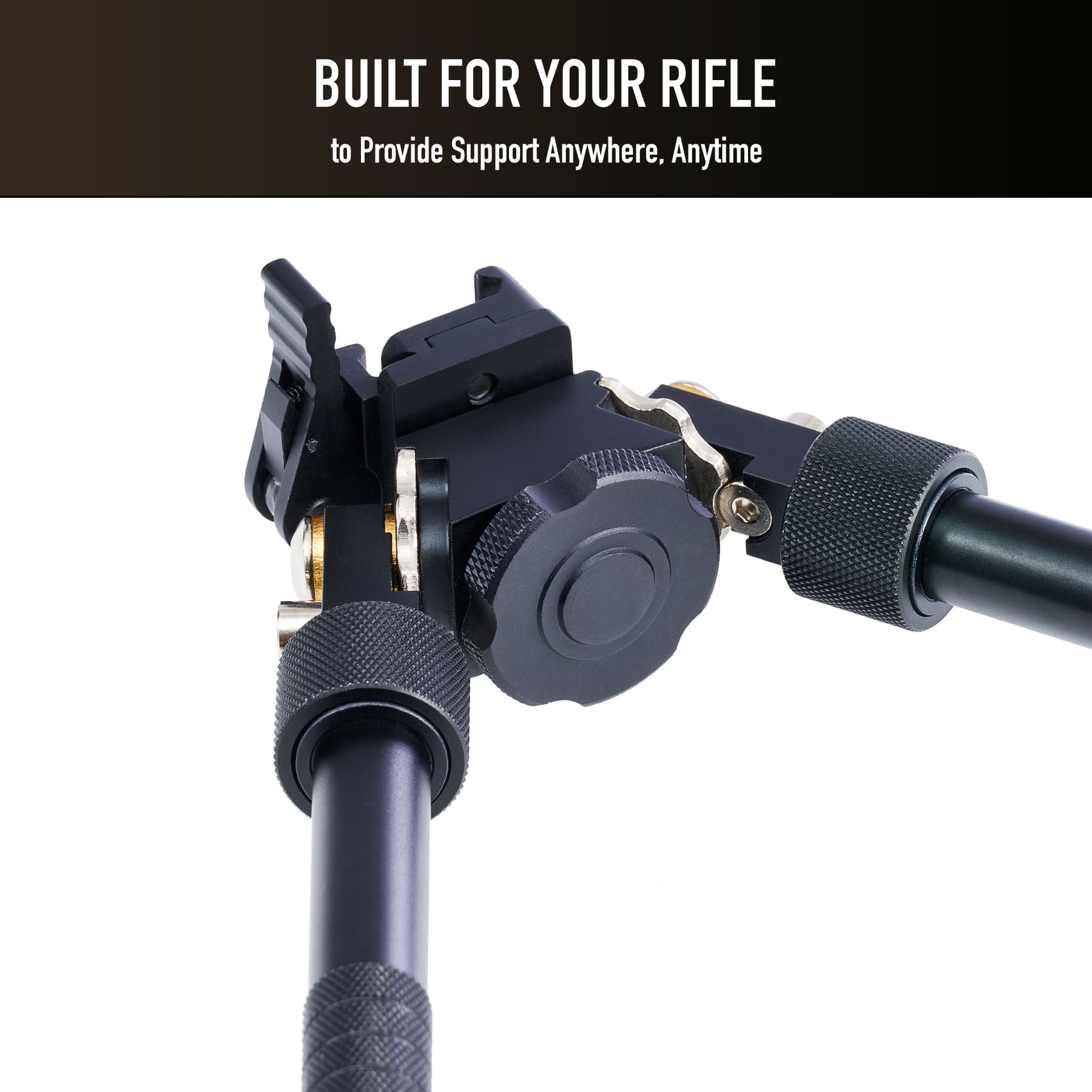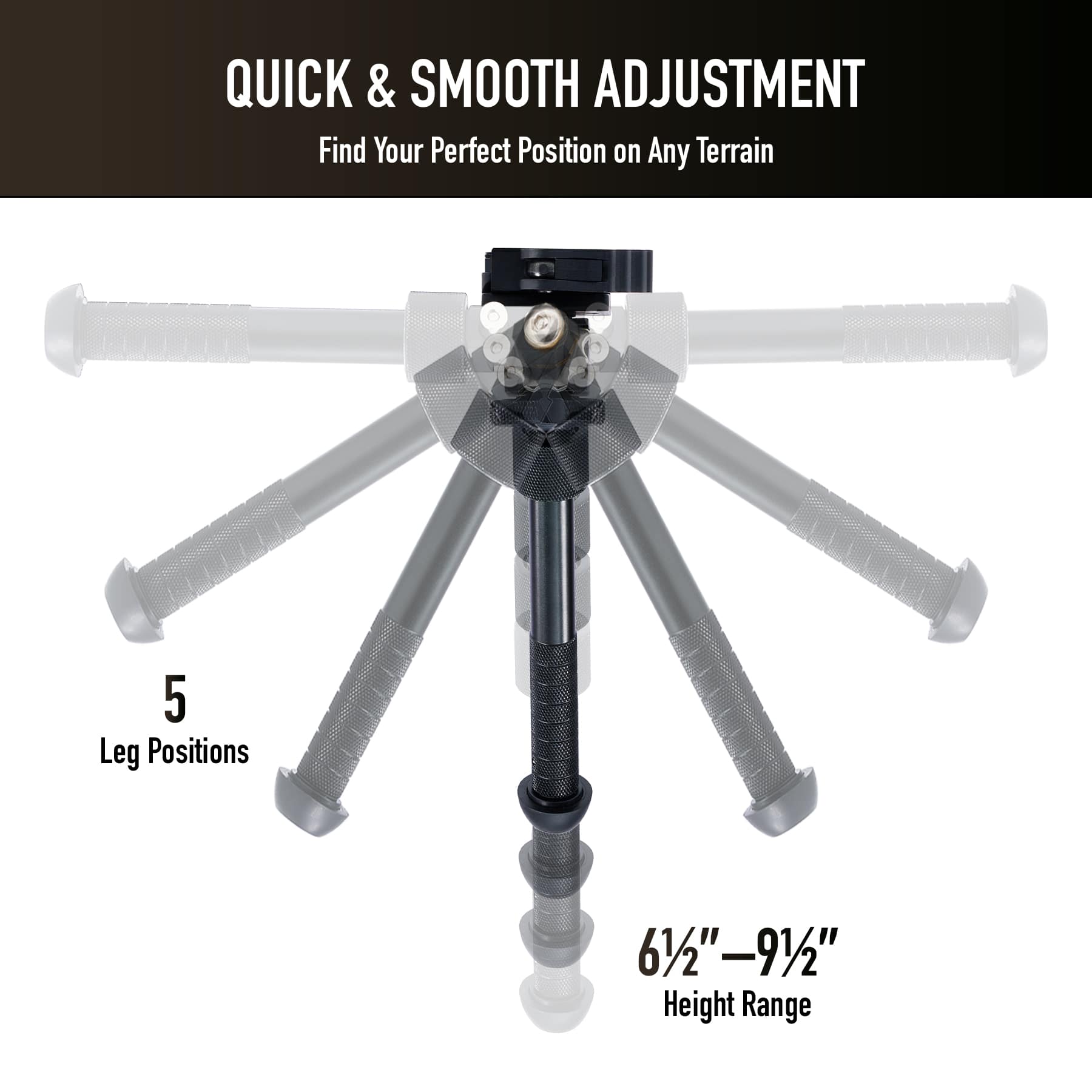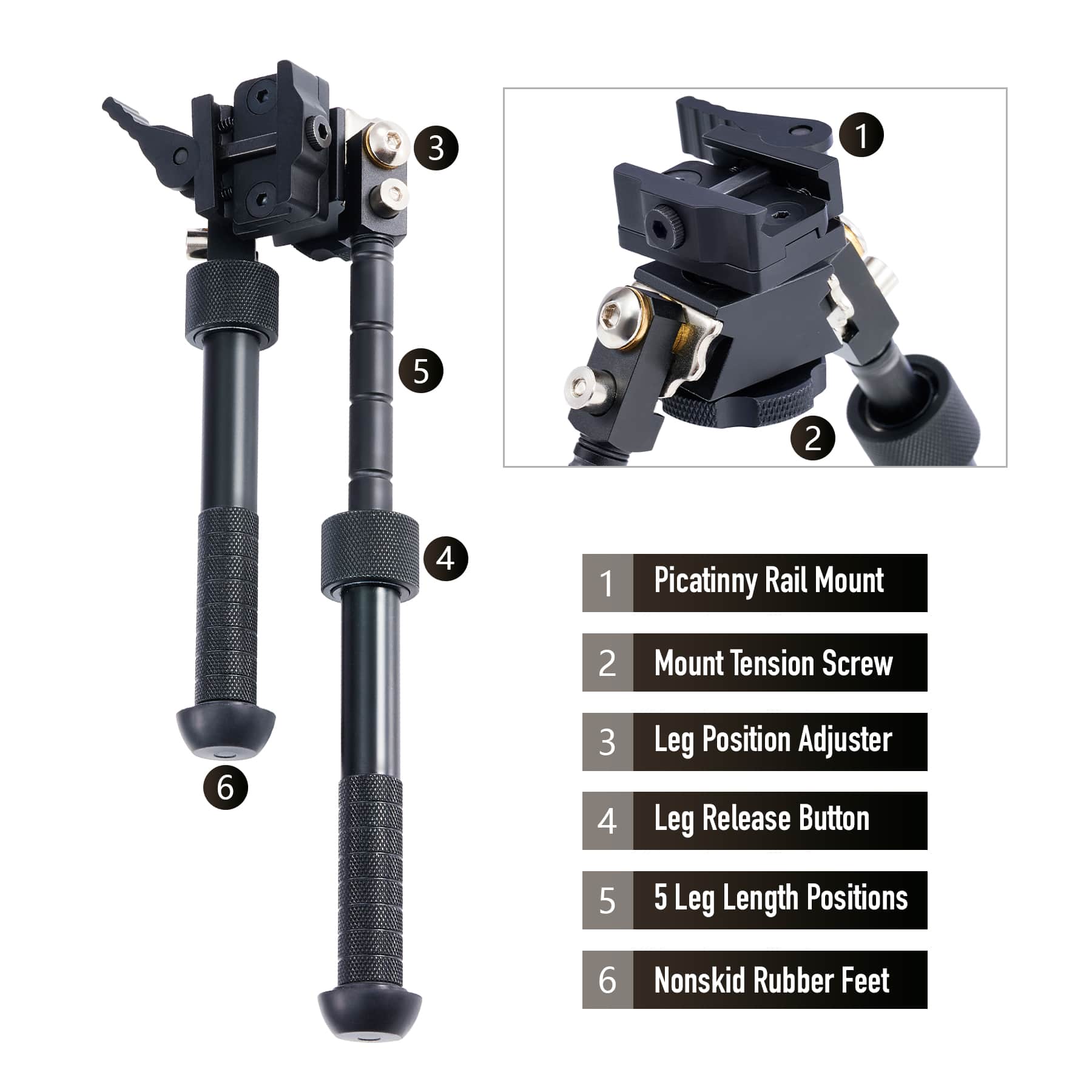 Adjustable Rifle Bipod (6.5''-9.5''),Picatinny Compatibility with 360 Degree Swivel
Leaves warehouse in 2 Business Days
Note: Shipping may be impacted by carrier delays
Adjustable Rifle Bipod

If you are looking for the most versatile and simplest means of maximizing the accuracy of your rifle, then this Pinty bipod is the way to go.
Our tactical bipod allows for quick and smooth changes of position without the need for a complicated setup, giving you an edge on the shooting range or hunting trail by supporting and stabilizing your equipment. Our lightweight bipod is constructed of anodized T6061 aluminum alloy with an anticorrosive matte black coating to ensure longevity. The two spring-loaded legs extend between 6.5 and 9.5 inches (16.5 and 24 cm) and are notched to auto-lock into place for easy height adjustment, letting you find the best position to aim in. The mount adapter on top of the bipod can pan a full 360 degrees, ensuring you can pivot quickly in any direction. This portable bipod is fully compatible with any of your firearms with a 20-22 mm Picatinny rail, allowing you to easily attach and use it whenever needed.
Whether practicing marksmanship in the shooting range, out hunting game or shooting your way through an F-TR competition, support and steady your equipment today with this trusty all-purpose bipod!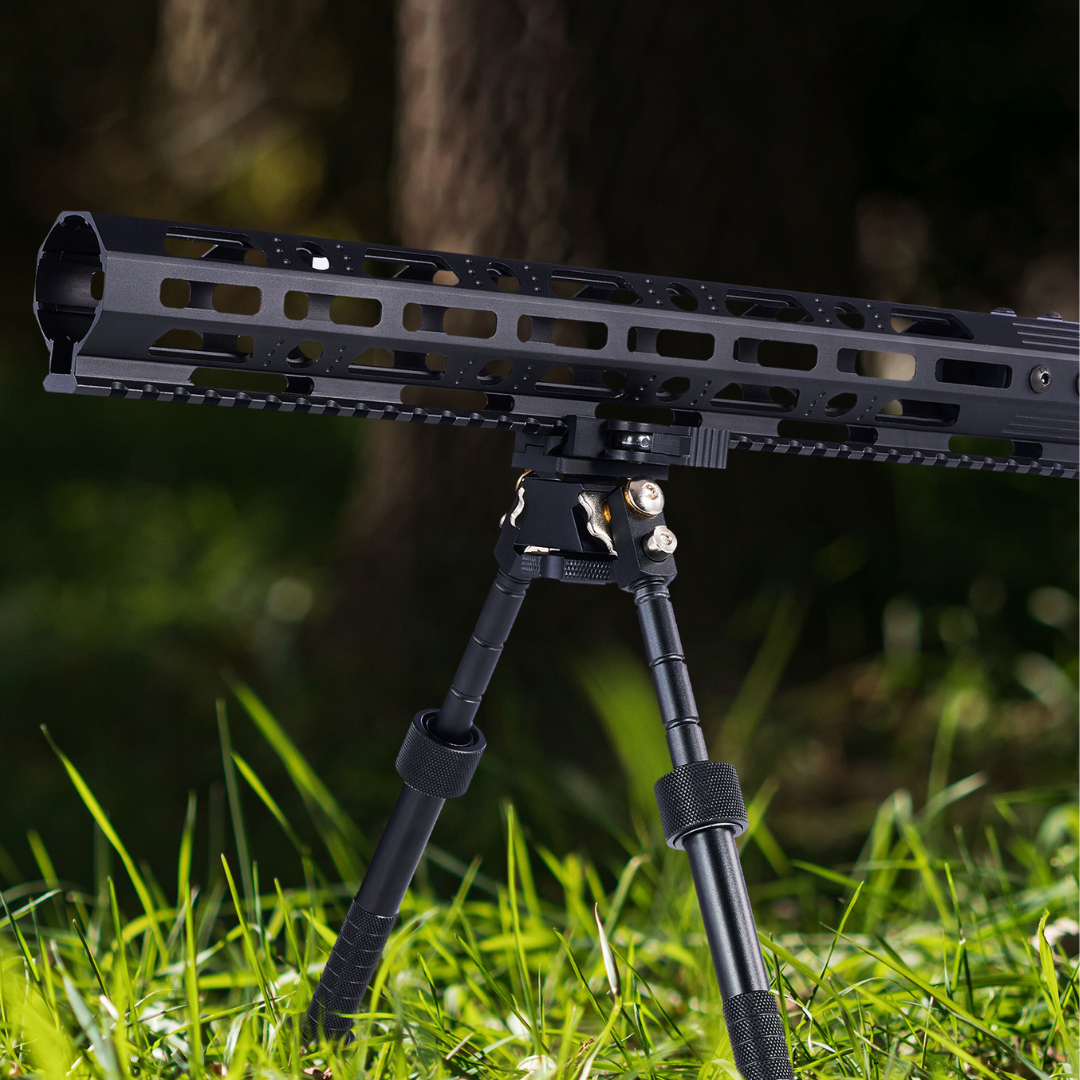 NONSLIP PADDING
The bipod legs are anchored by high quality non-slip POM rubber pads that hold the frame steady on any terrain, enabling you to place your equipment without worrying about slippage messing up your aim.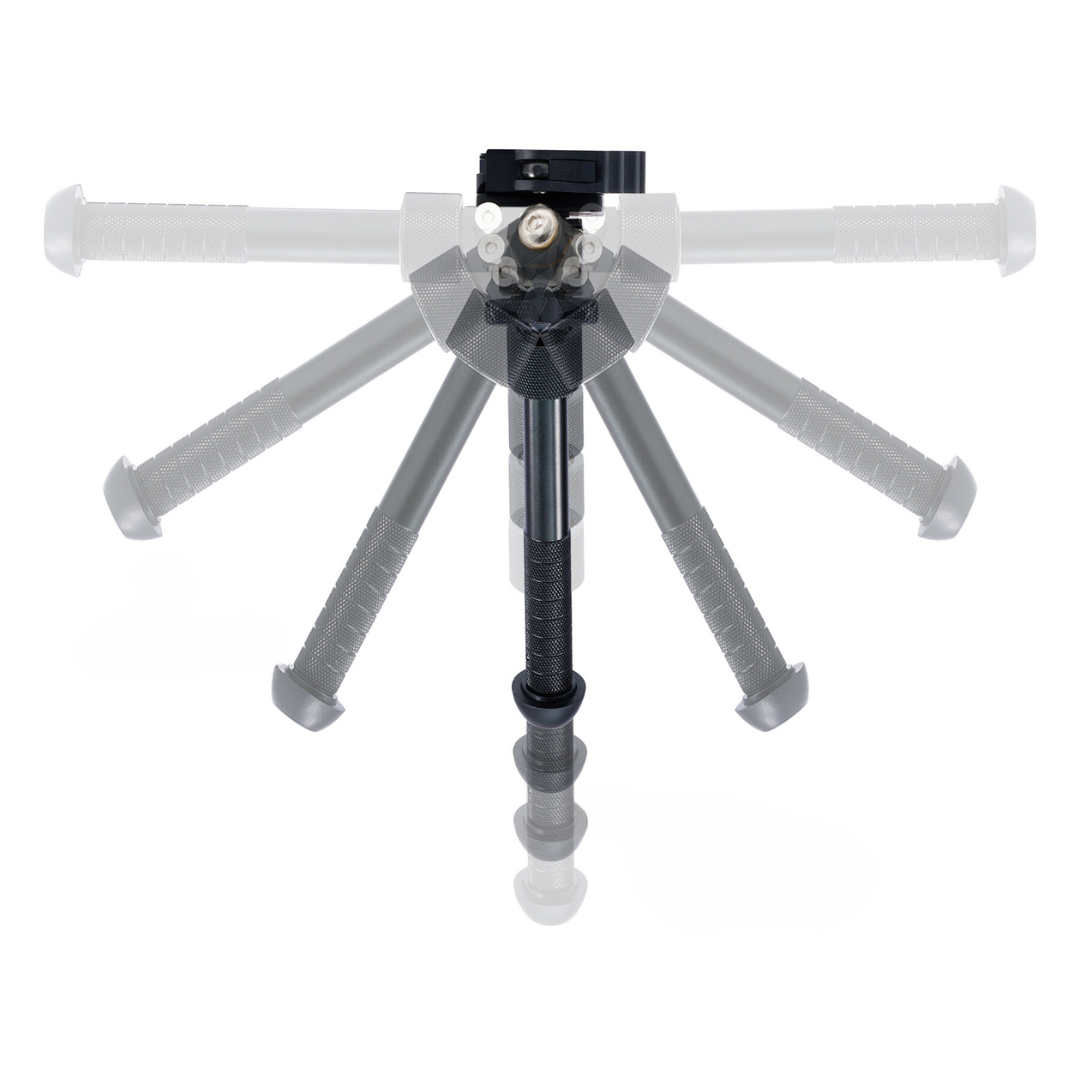 ADJUSTABLE HEIGHT
The sturdy legs adjust and lock at 5 lengths between 6.5 and 9.5 inches (16.5 and 24 cm) simply pull down until it clicks at your desired height; they can also be folded for transport on and off the range.
Decent product for price
At first I was a little disappointed because I had to use a Dremel tool to open one of the channels on the rail on my 10/22 barrel band. But after reading the reviews I believe it was the barrel band rail that was out of spec , not the bipod.
This bipod is sturdy and well made for the price. The only complaint I have is that the quick release doesn't get it tight enough for my liking. That means I need to use the supplied allen key to remove the bipod. No big deal.
I would recommend this product to be used on a 22.