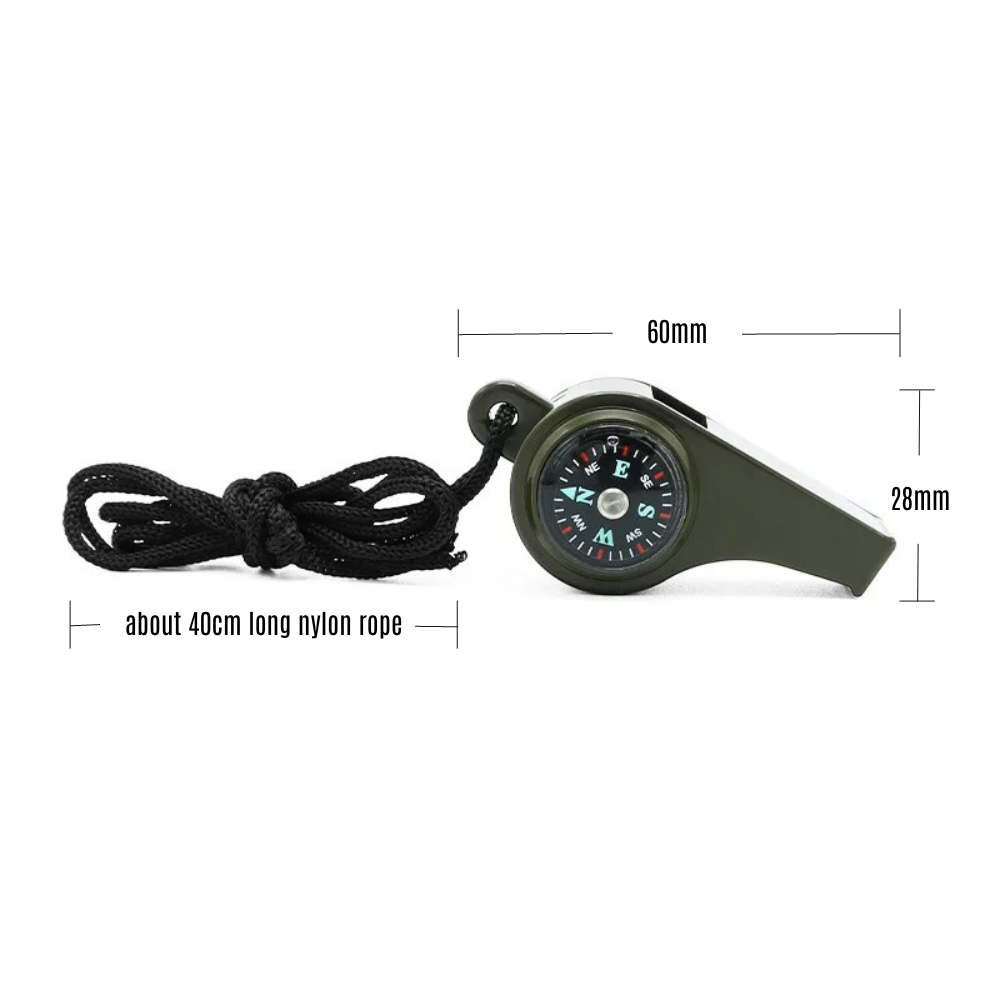 3 in 1 Multi-functional Whistle With Compass, thermometer and Lanyard
Note: Estimated delivery within 14 working days after order is placed
The 3-in-1 Multi-functional Whistle is a versatile outdoor tool. With a built-in compass, thermometer, and lanyard for easy carrying, it ensures you're always prepared for any adventure. Navigate and measure temperature accurately with this handy device.
3-in-1 Design
Whistle + compass + thermometer, rich in functions and easy to carry.
One blow is all it takes
Easy to Blow, high penetration, high decibel rate.