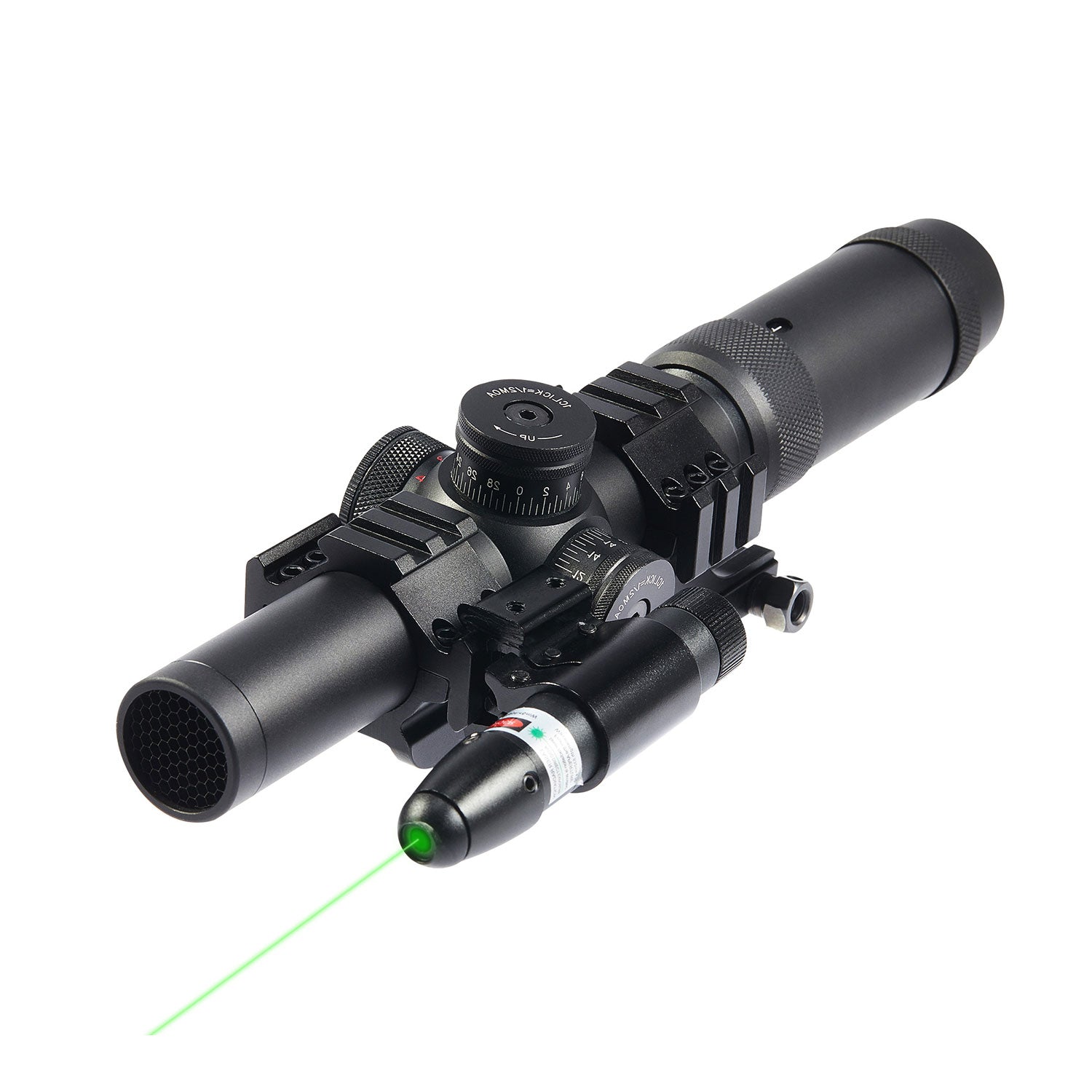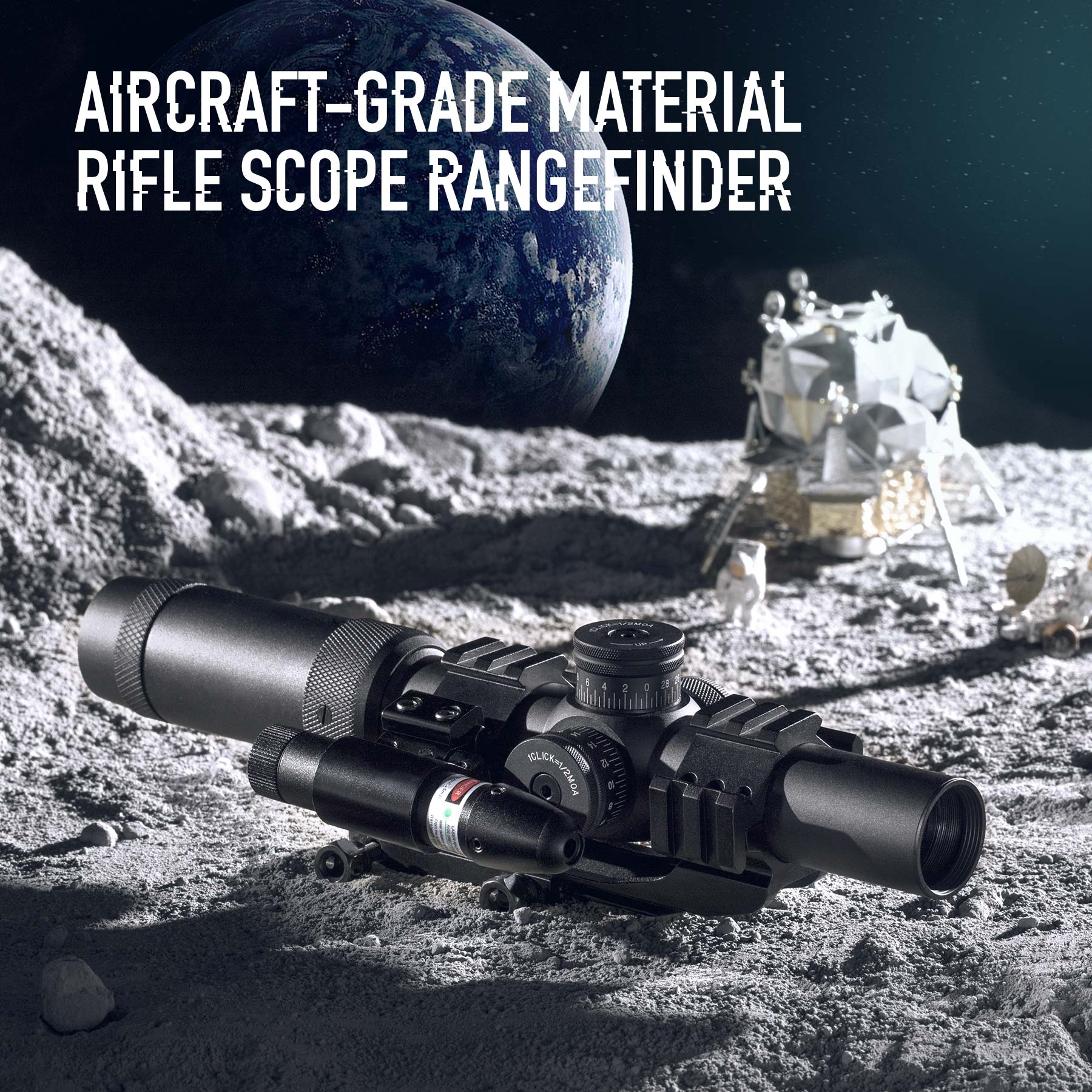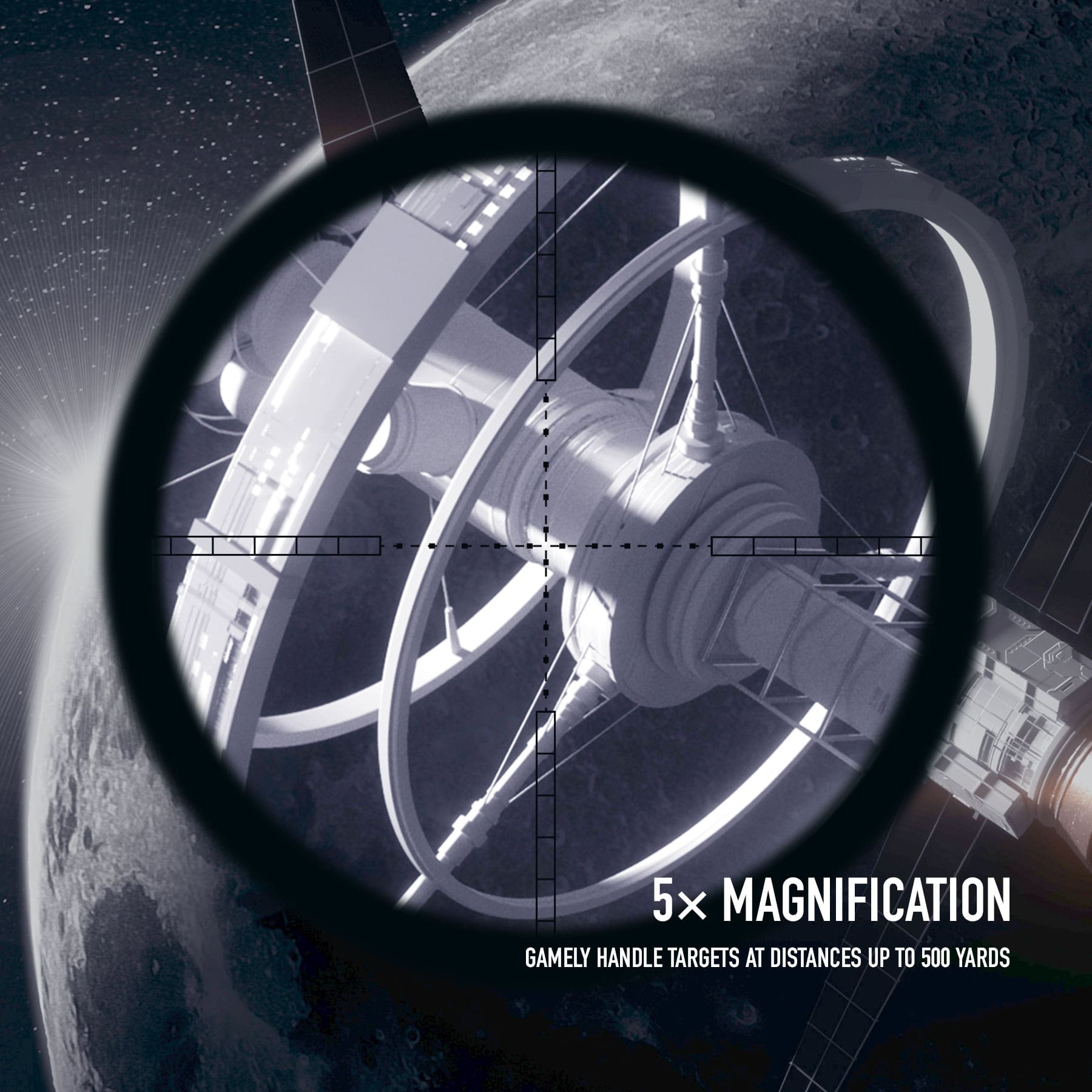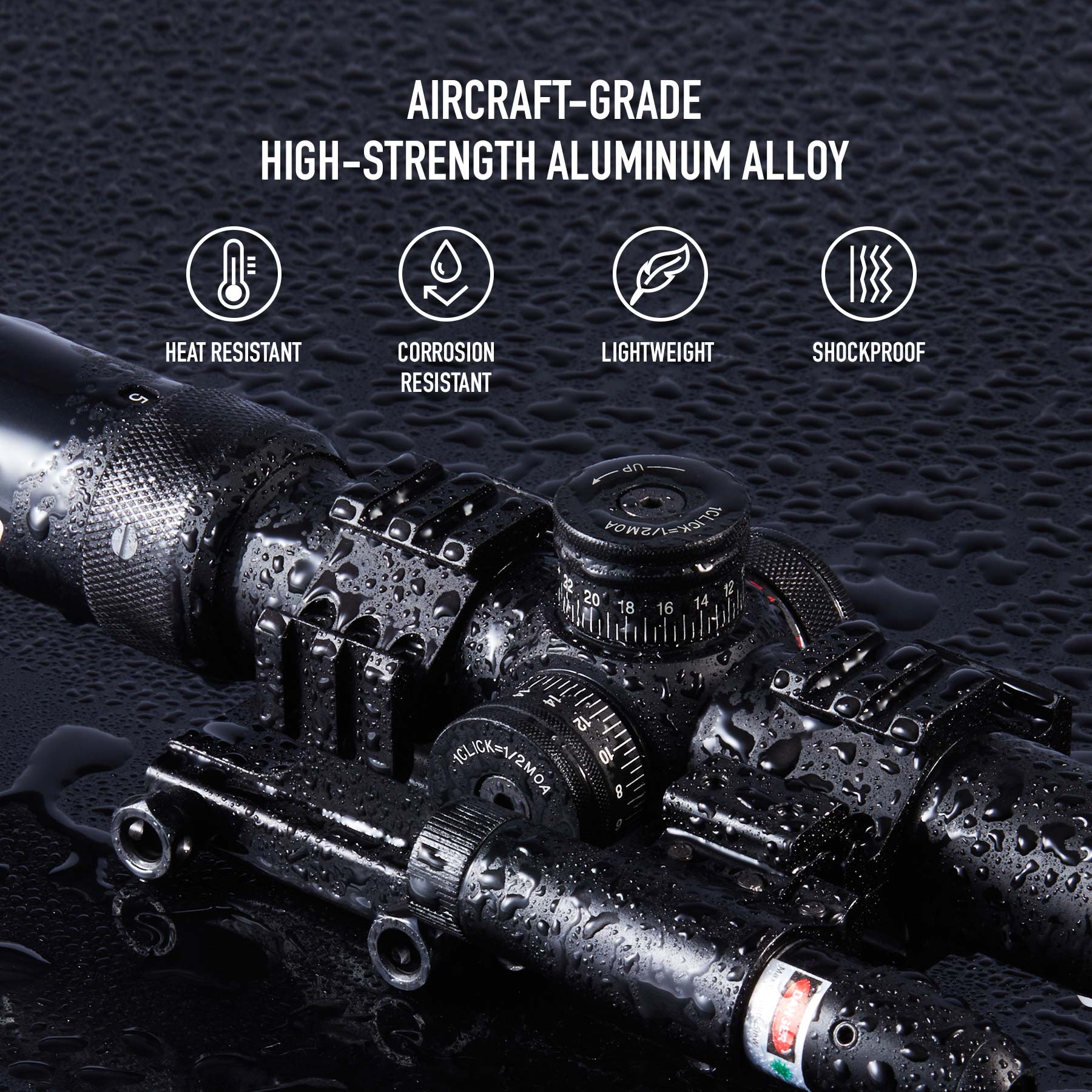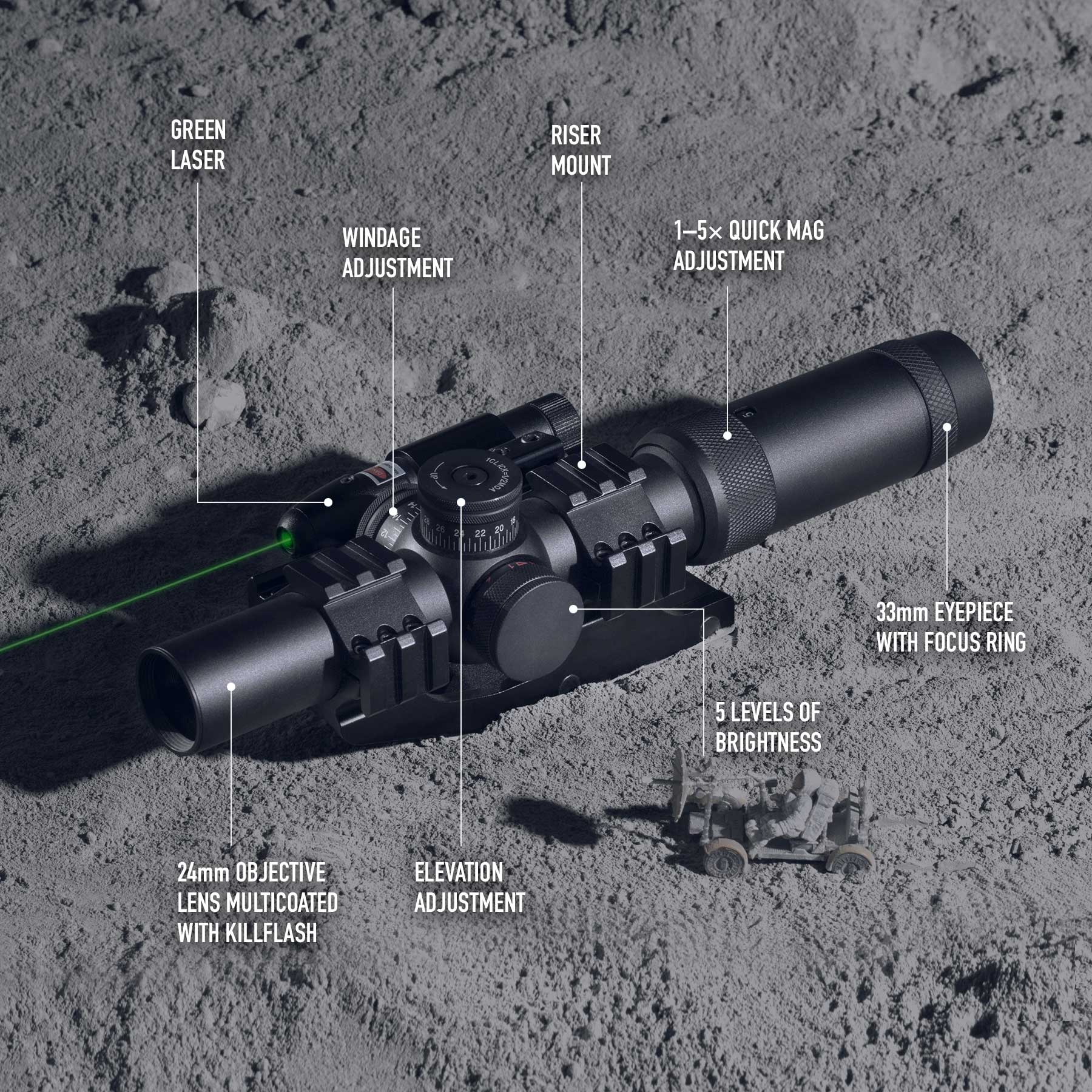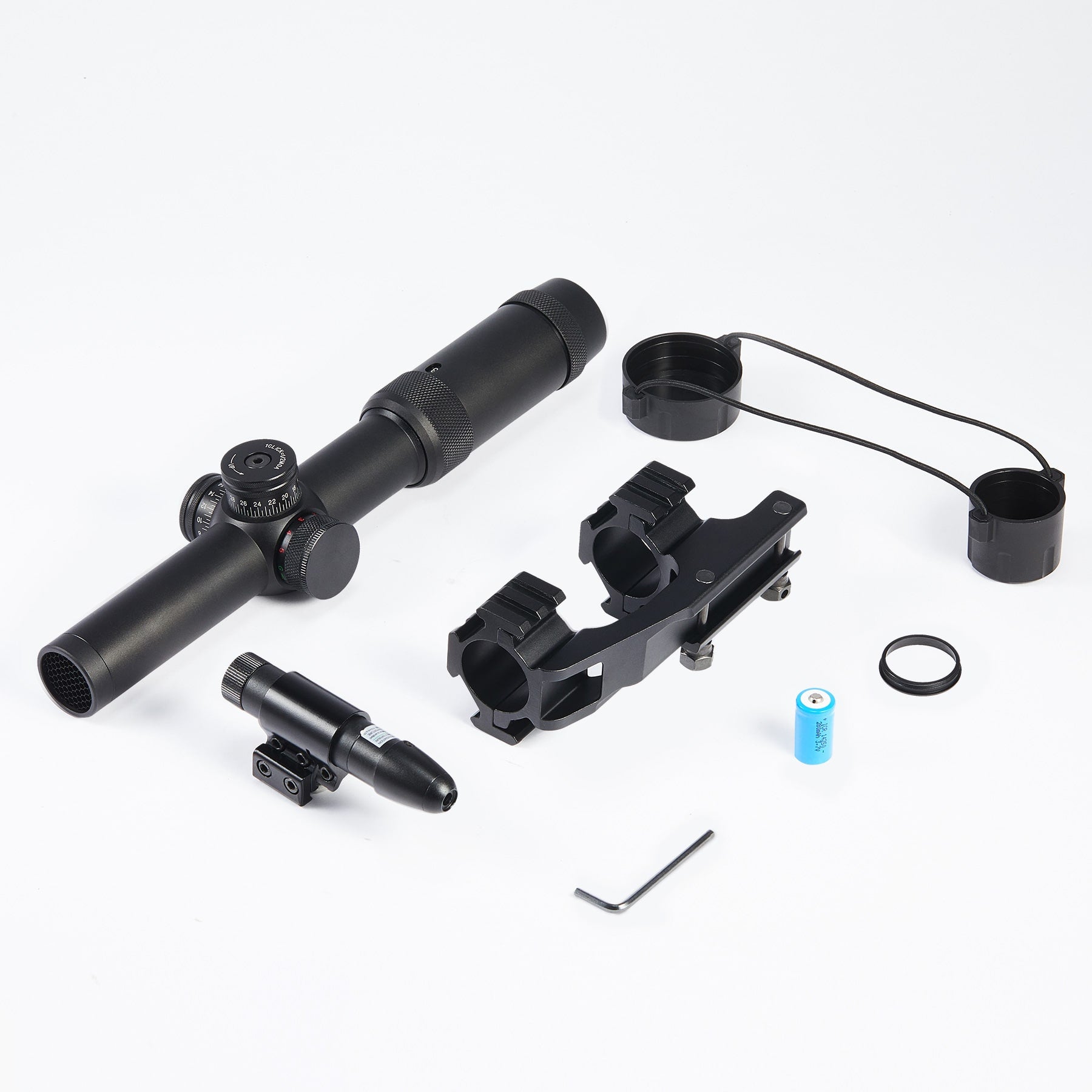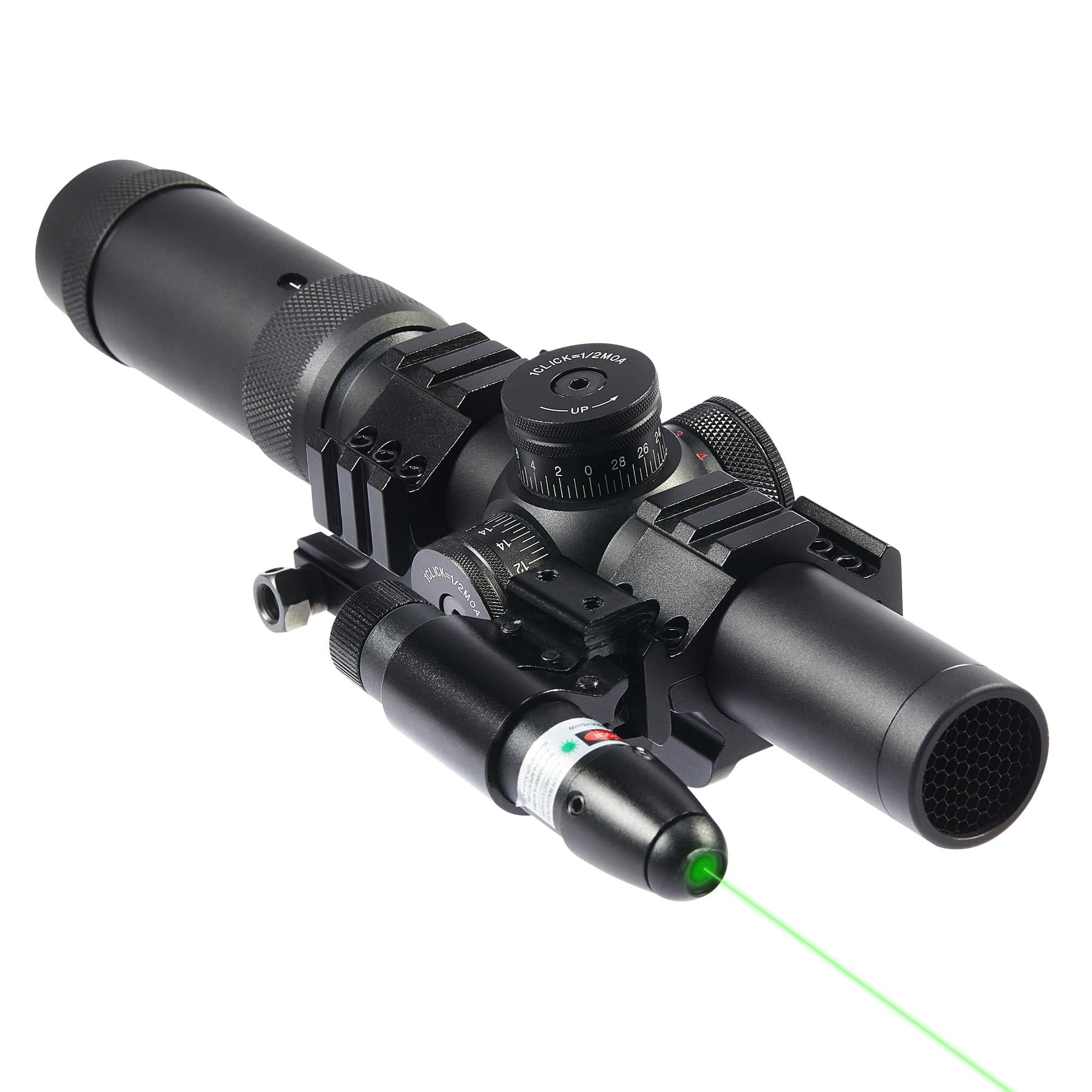 1-5x24 SFP Rifle Scope Combo with Green Laser Sight, Fits 20mm Picatinny/Weaver Rail
Leaves warehouse in 2 Business Days
Note: Shipping may be impacted by carrier delays
1-5x24 SFP Rifle Scope Combo

The first accessory a marksman or a marksman-to-be should be equipped with is a quality scope that excellently holds zero and provides a clear view.
Lucky for you—Pinty's 1-5x24 SFP rifle scope with green laser is here to please. Knowing that the lens is the soul to every scope, Pinty presents lenses that are fully multi-coated to ensure a scratch-resistant and fogproof performance.
To bring convenience to your shooting activity, this scope offers top shock-resistant as well as waterproof service for years to come. Constructed with durable 6061 aluminum alloy and coated with black anodized finish, our scope is built to last.
When adjustment is needed, feel free to fine-tune the windage or elevation by 1/2 MOA per click for precision.
Fitting all firearms with 0.8" (20 mm) Picatinny or Weaver rail, our rifle scope with green laser is a must for both handguns and long guns such as airsoft guns, bb guns, pistols, pellet guns, shotguns, rifles, and MORE.
Whatever you are looking for, home defense or tactical training, shooting exercise or fun hunting, Pinty's 1-5x24 SFP rifle scope combo is your best choice.
(Cooperation with Hiram)
Adaptable 1-5x Magnification
Seamlessly zoom from close to medium range with crystal clear 1-5x optics.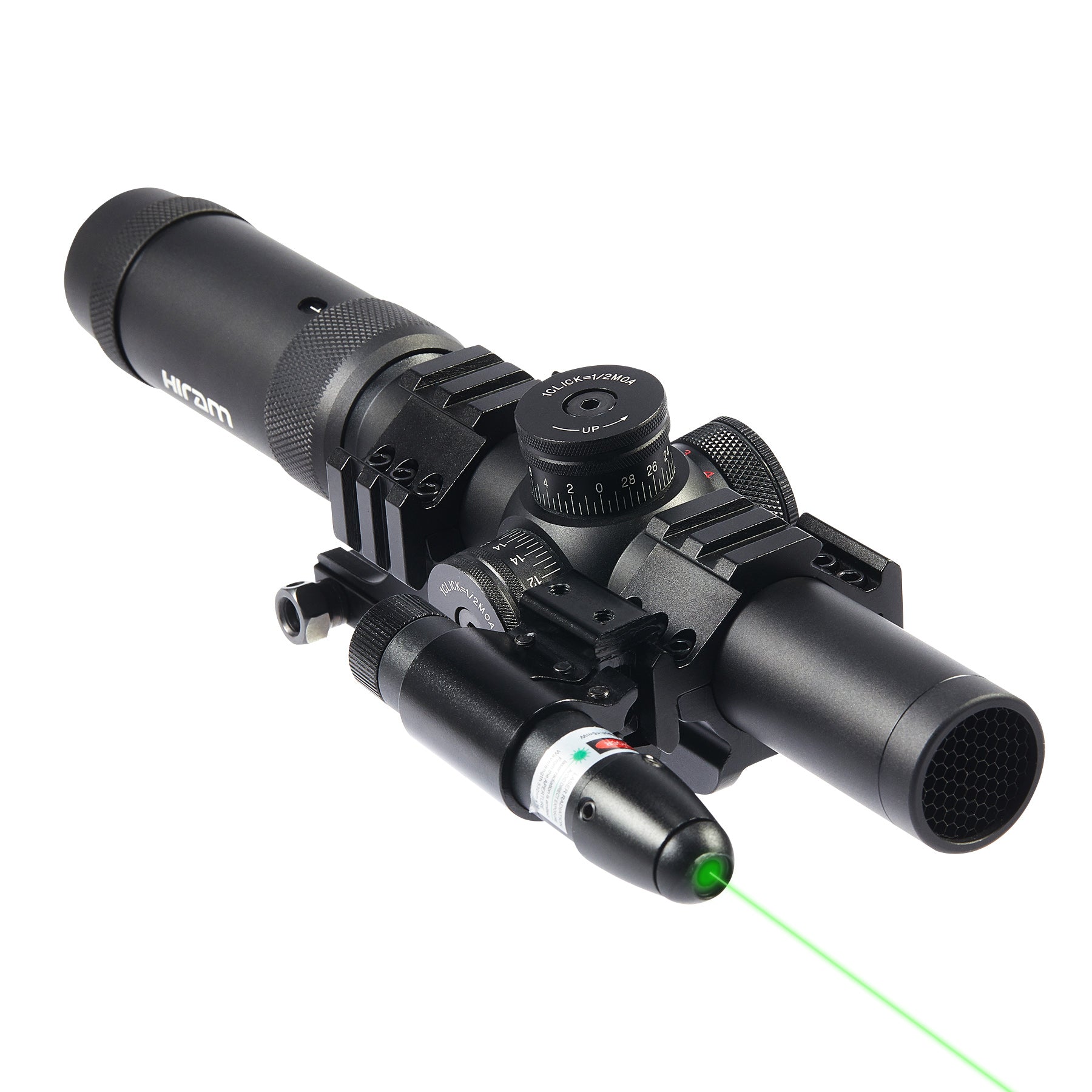 Integrated 532nm Green Laser
Built-in highly visible laser enhances accuracy up to 300 yards.
Holds a zero nicely
This kit has held together nicely so far, the scope is a great entry level piece and holds its zero nicely and a full day of use. I have to say I'm fairly impressed with its overall function and would say it shouldn't be unconsodered for those getting into the sport!
Surprised how much I like this scope
I had low expectations at this price point, but was pleasantly surprised. The glass is clear. Good eye relief. 1x is pretty close to true 1x, close enough for both eyes open use, like a red dot. Holds zero on America's Rifle. The mount is usable if a little bulky. Don't buy it for the laser, it's very bright but has a lot of spatter around the beam. More like a star shower with a really bright star in the middle than a single focused beam. The package is well worth the money for the scope and mount though. Liked it enough that I bought a second one for my 9/10.
Quality Scope
This is a well-made, sturdy scope with the feel of expensive quality optics. It was easy to mount and zero with the built in laser. It is rugged and has held zero after house of use in the field. It has nice clear optics; it does lose some clarity as the zoom increases, but nothing thats not expected. Overall a great scope at a great price.
Its overall a decent scope and value for the money.
Its a nice scope that helps you focus in on your target. Light weight and effective.