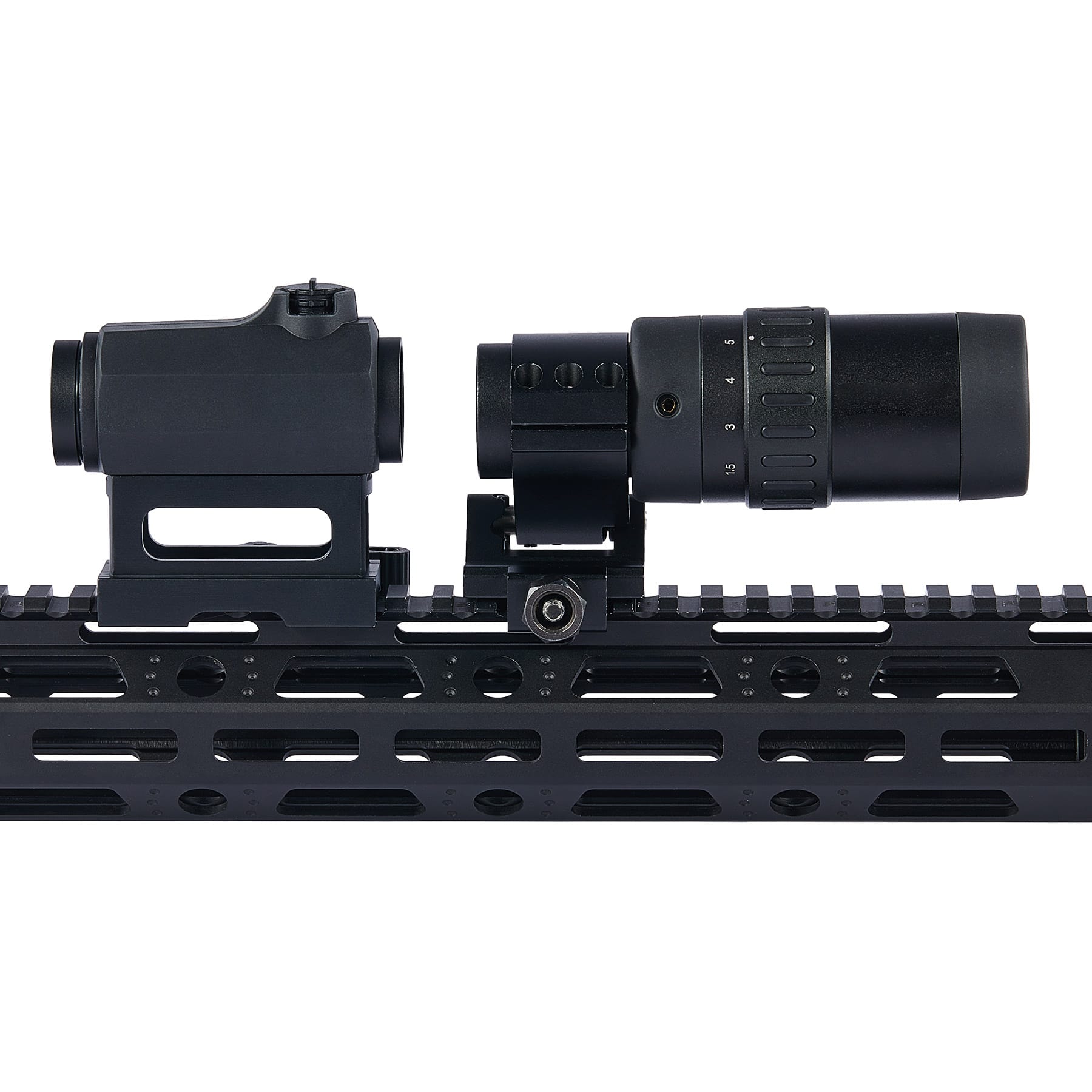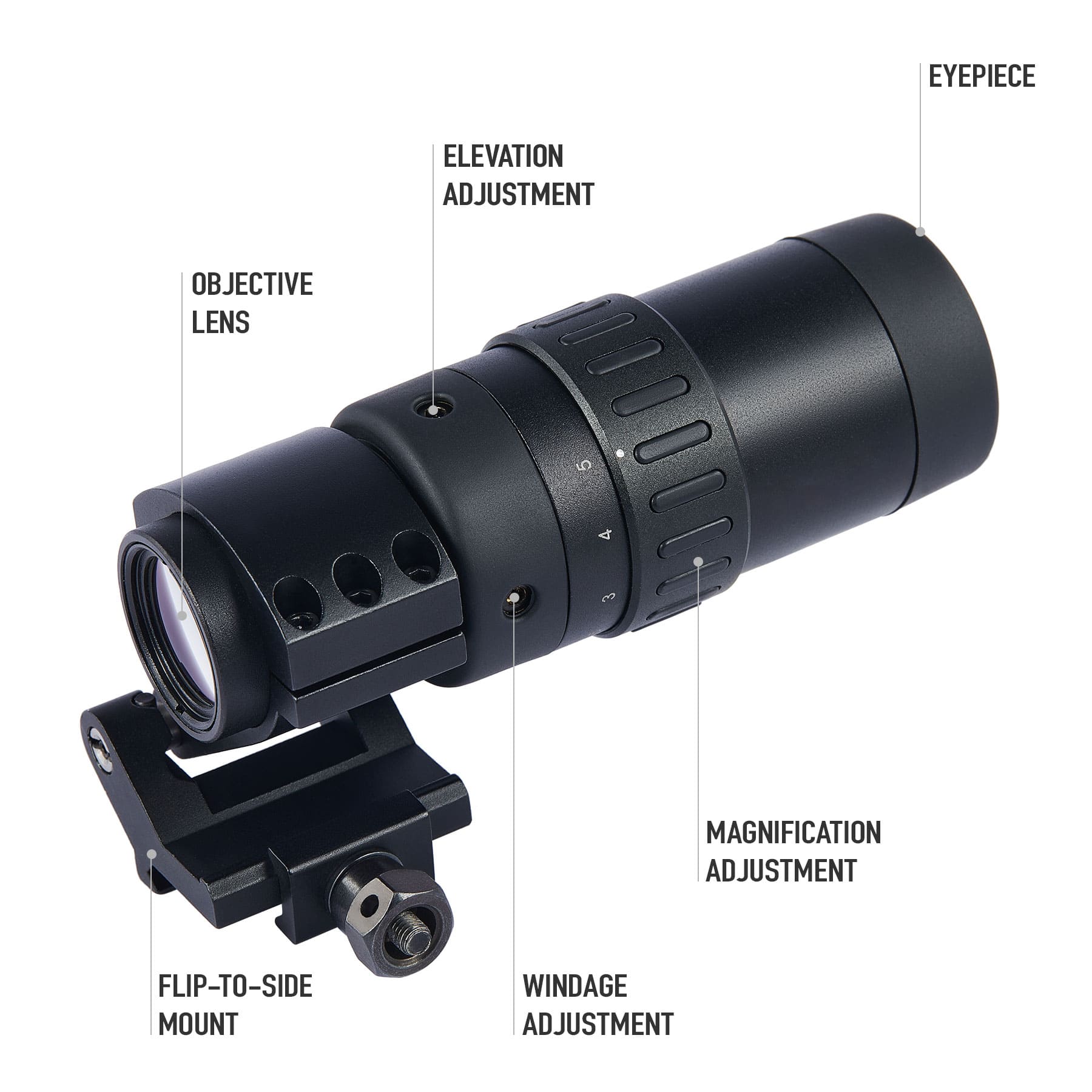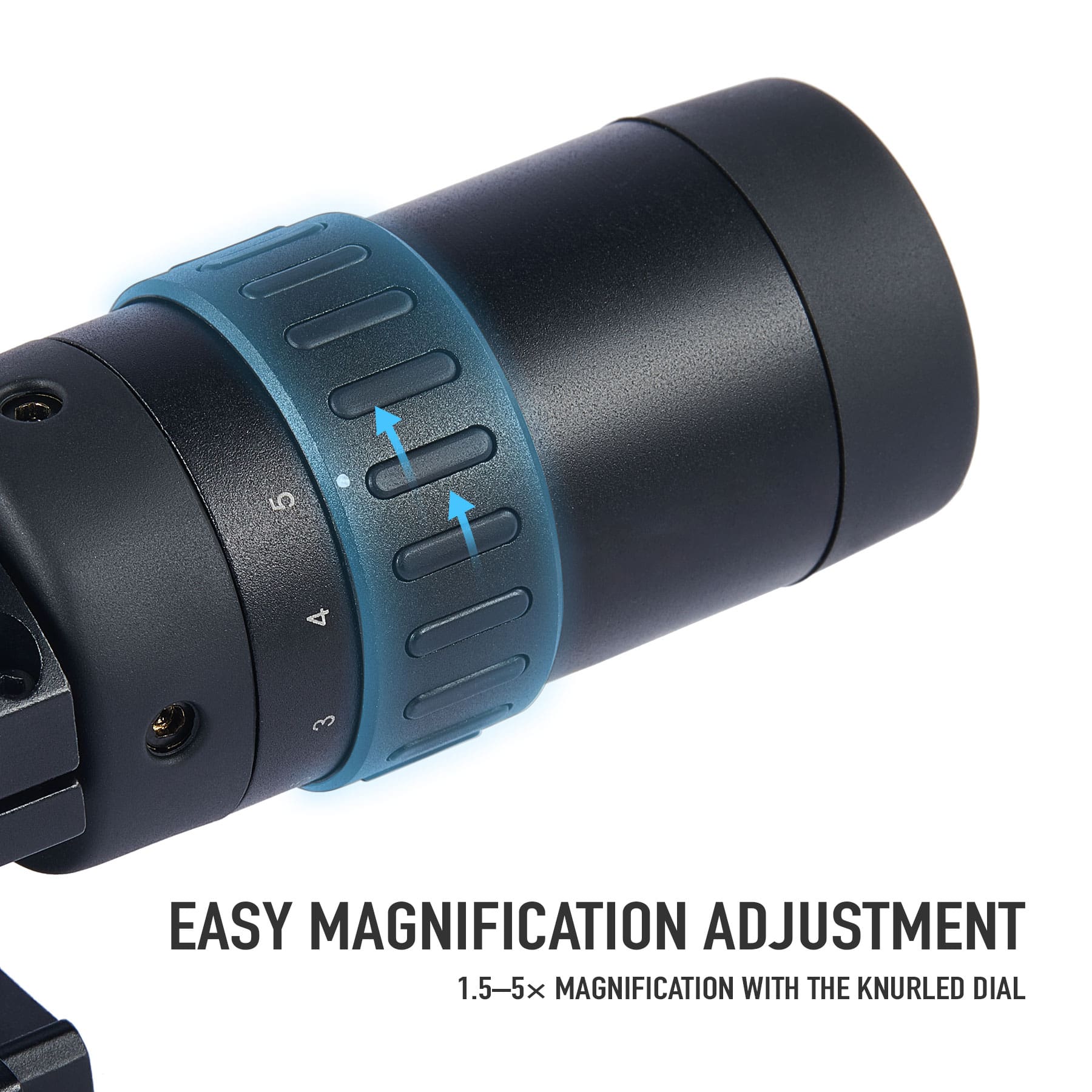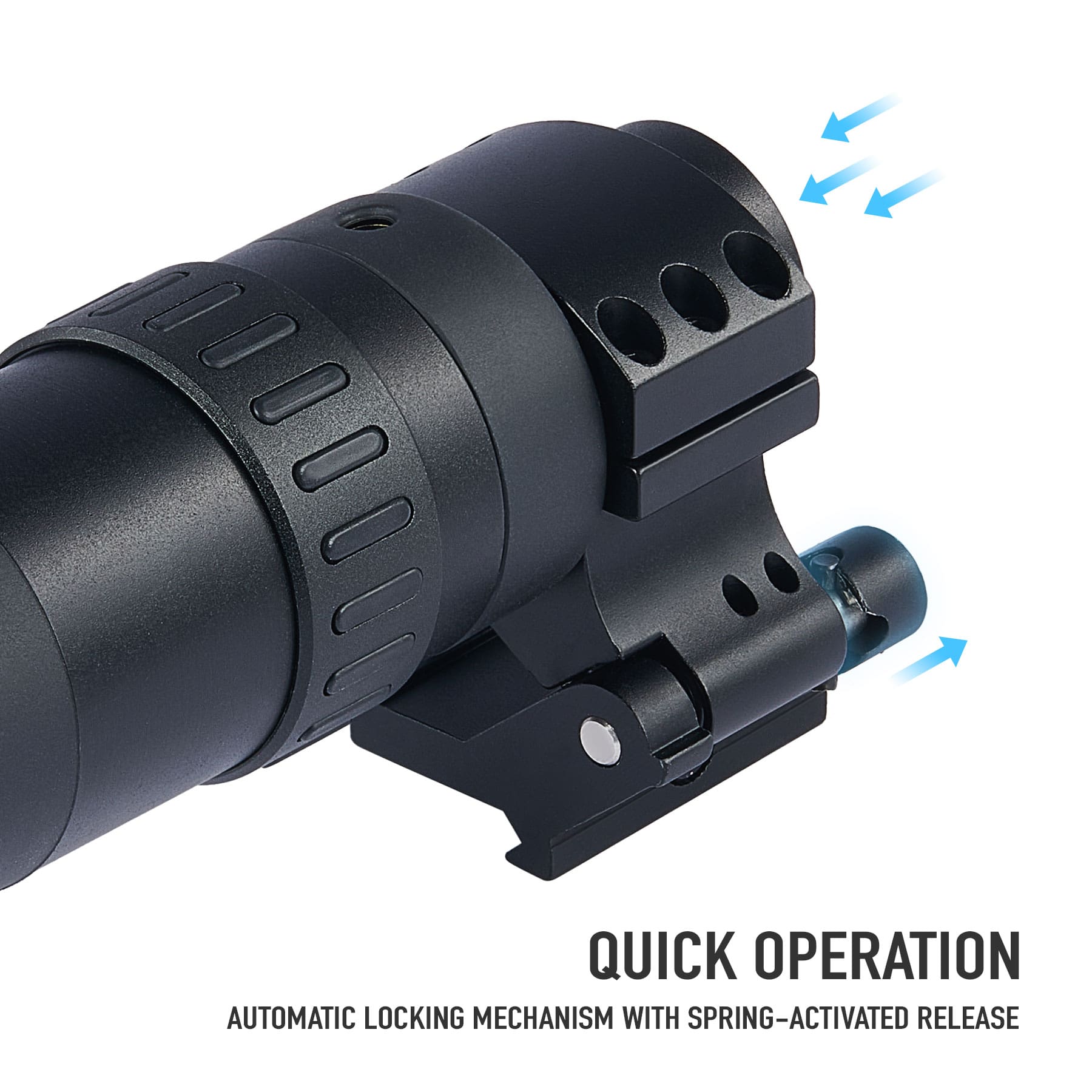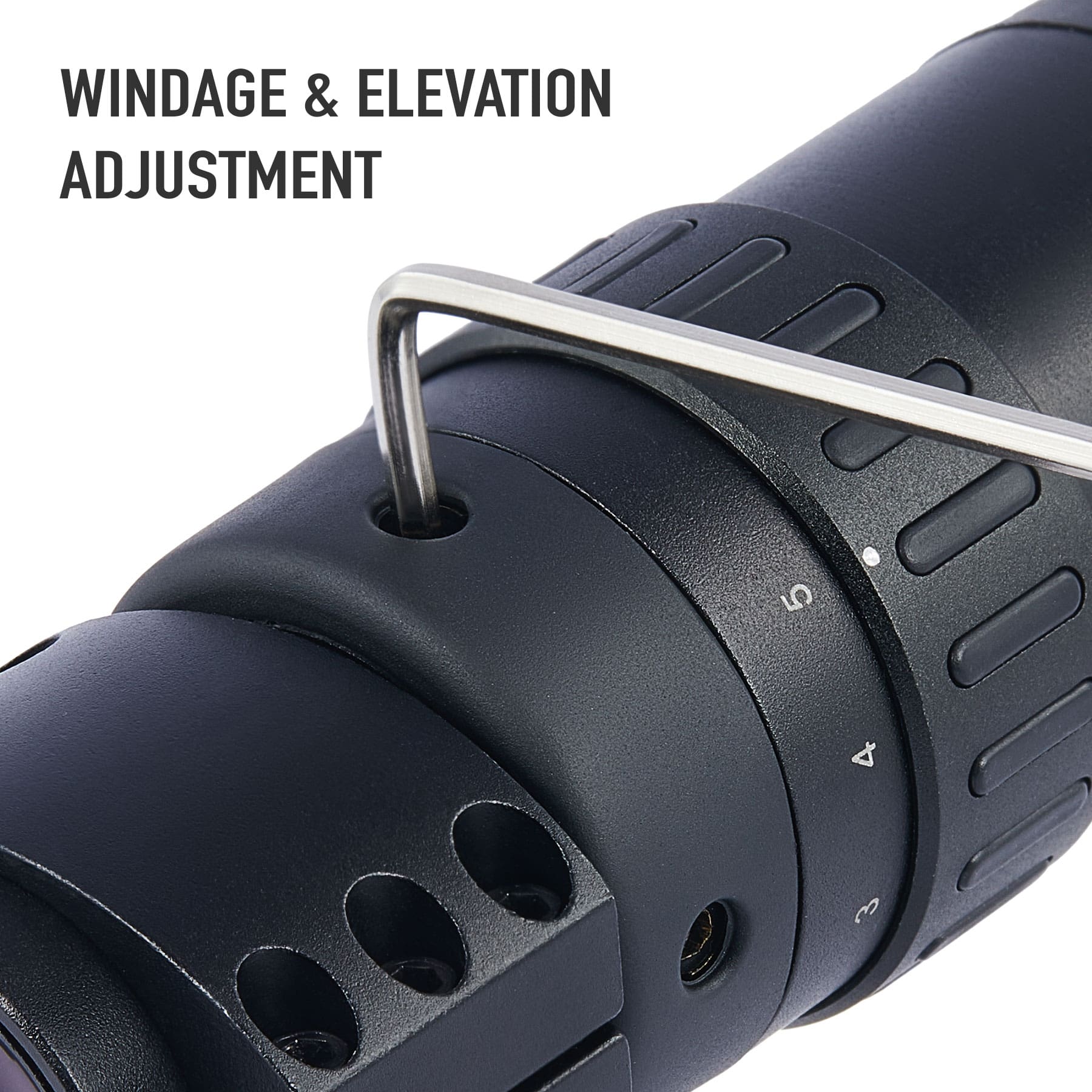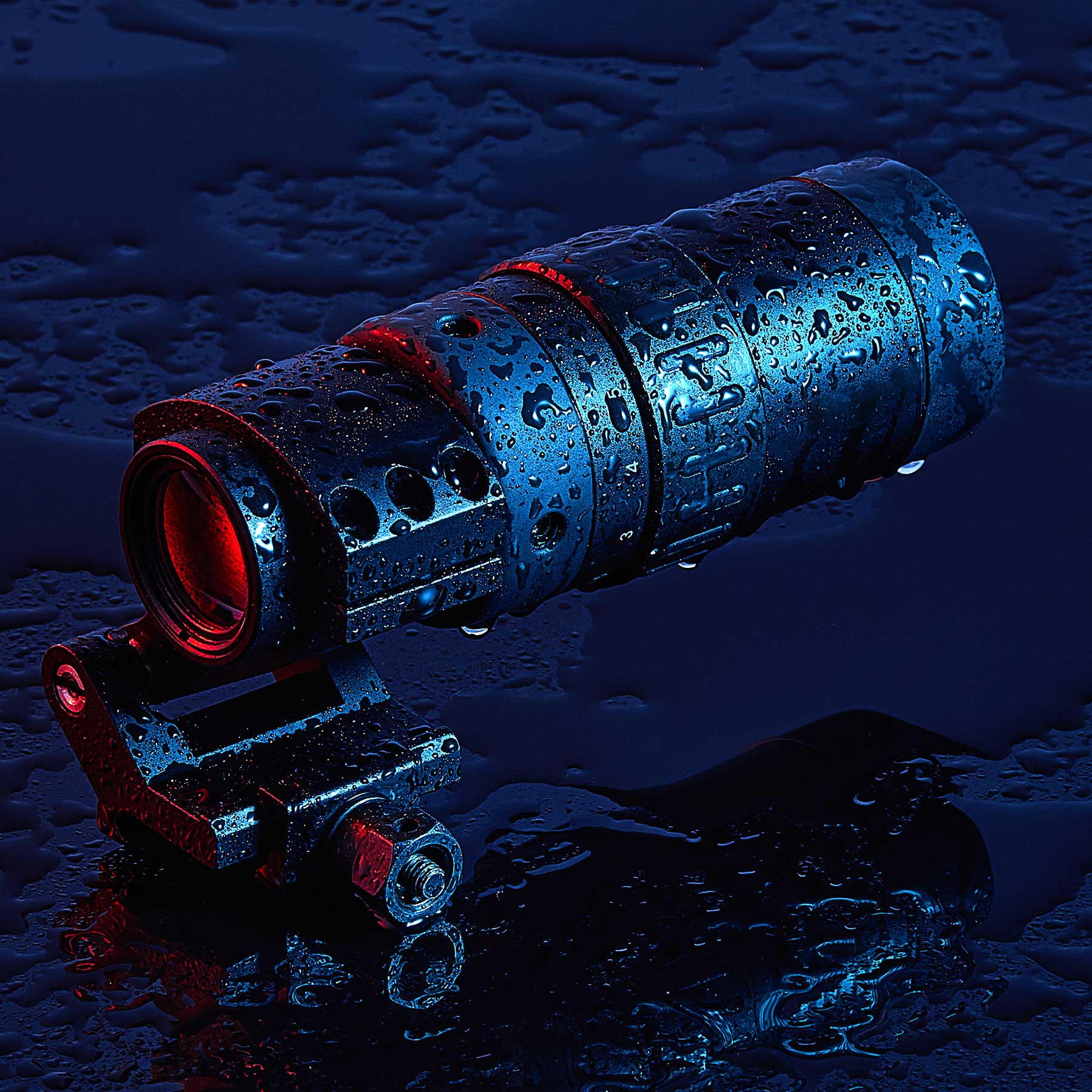 1.5-5x21 Reflex Sight Magnifier Scope with Built In Flip Mount for Picatinny Weaver Rails
Leaves warehouse in 2 Business Days
Note: Shipping may be impacted by carrier delays
1.5-5x21 Reflex Sight Magnifier Scope

Looking to enhance the non-magnified dot or holographic sight of your sporting rifle?
This 1.5-5x21 red dot magnifier is here to serve! Place this compact and dependable optics magnifier in front of your red dot or reflex sight to instantly magnify your target 1.5 to 5 times.
With a comfortable 3.6 to 2.2-inch eye relief and large 8 to 4 mm exit pupil, the eyepiece provides a wide field of view of sharp and clear images, enabling quick target acquisition without eyestrain for mid to long-range shooting.
When you're done and have a closer-range target, the built-in flip-to-side mount offers maximum flexibility to move this monocular magnifier out of the way with a simple spring-activated release.
Our rifle sight accessory's anodized aluminum construction resists shock, wear, tear, and corrosion, while the multicoated lenses let you enjoy the non-scratch performance and a clear field of view at all times.
The convenient tool included makes windage and elevation adjustment a breeze, ensuring optimal view centering.
Fitting any firearm with a standard 20mm Picatinny or Weaver rail, our red dot magnifier with quick-release flip mount is an indispensable addition to your standard red dot or reflex sights, working with long guns including rifles, carbines, shotguns, and more.
Whether you're looking for home defense or tactical training help, shooting fun, or hunting accessories, This red dot magnifier is your best choice to get more range out of your standard sights.
 (Cooperation with Hiram)
Variable Magnification Power
1.5-5x zoom range provides magnified views for mid to long distance shooting.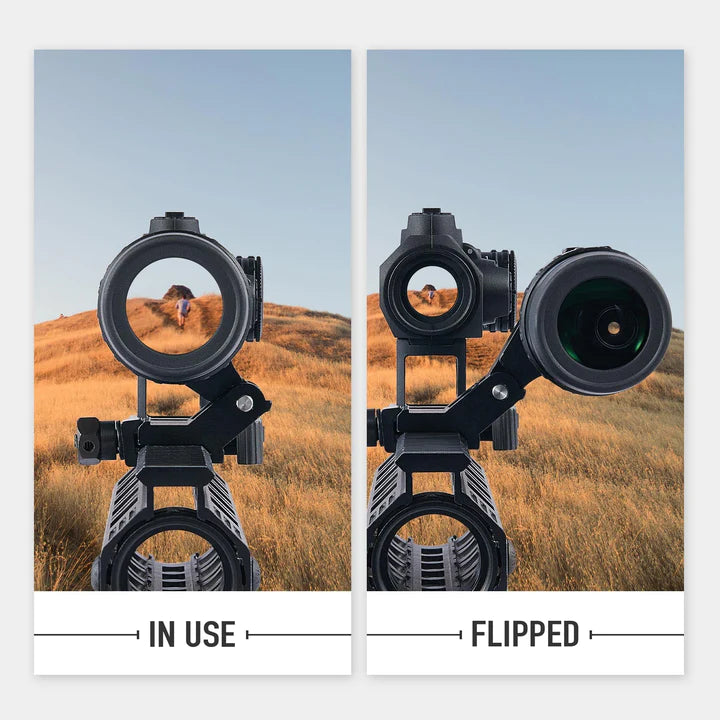 Clear Wide Field of View
21mm lens ensures an optimal sight picture without eye strain.
Well-Built
Versatile and solid build quality
Highly Recommended
Game-changer for precision shooting
works like a charm
The magnifier is well built, works perfectly and very reasonably priced.
High Performance
The built-in flip mount made it easy to attach to my Picatinny rail, and the 1.5-5x magnification is spot-on. The clarity and brightness of the sight are exceptional, allowing me to acquire targets quickly and accurately. Overall, a fantastic product that I highly recommend to any firearm enthusiast.