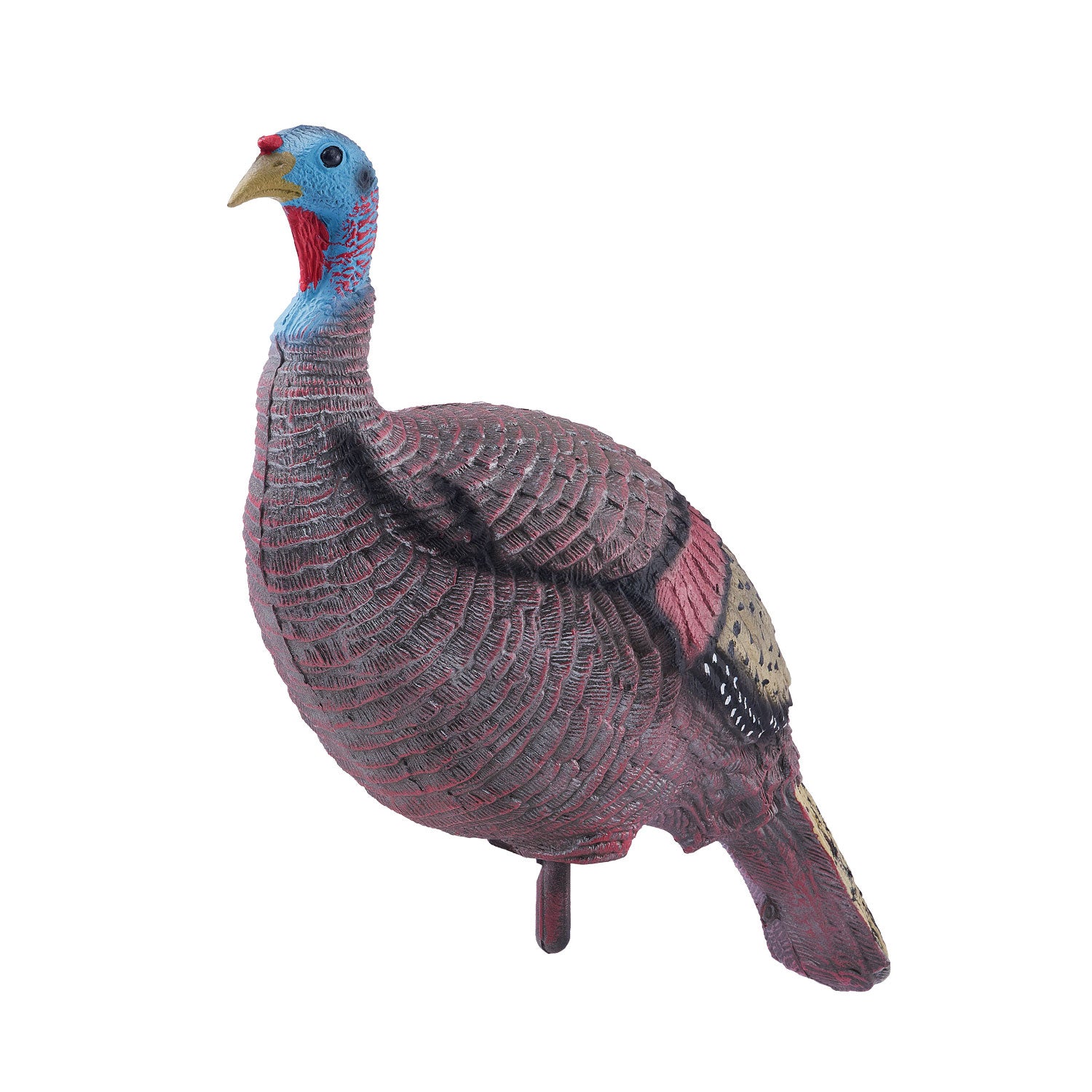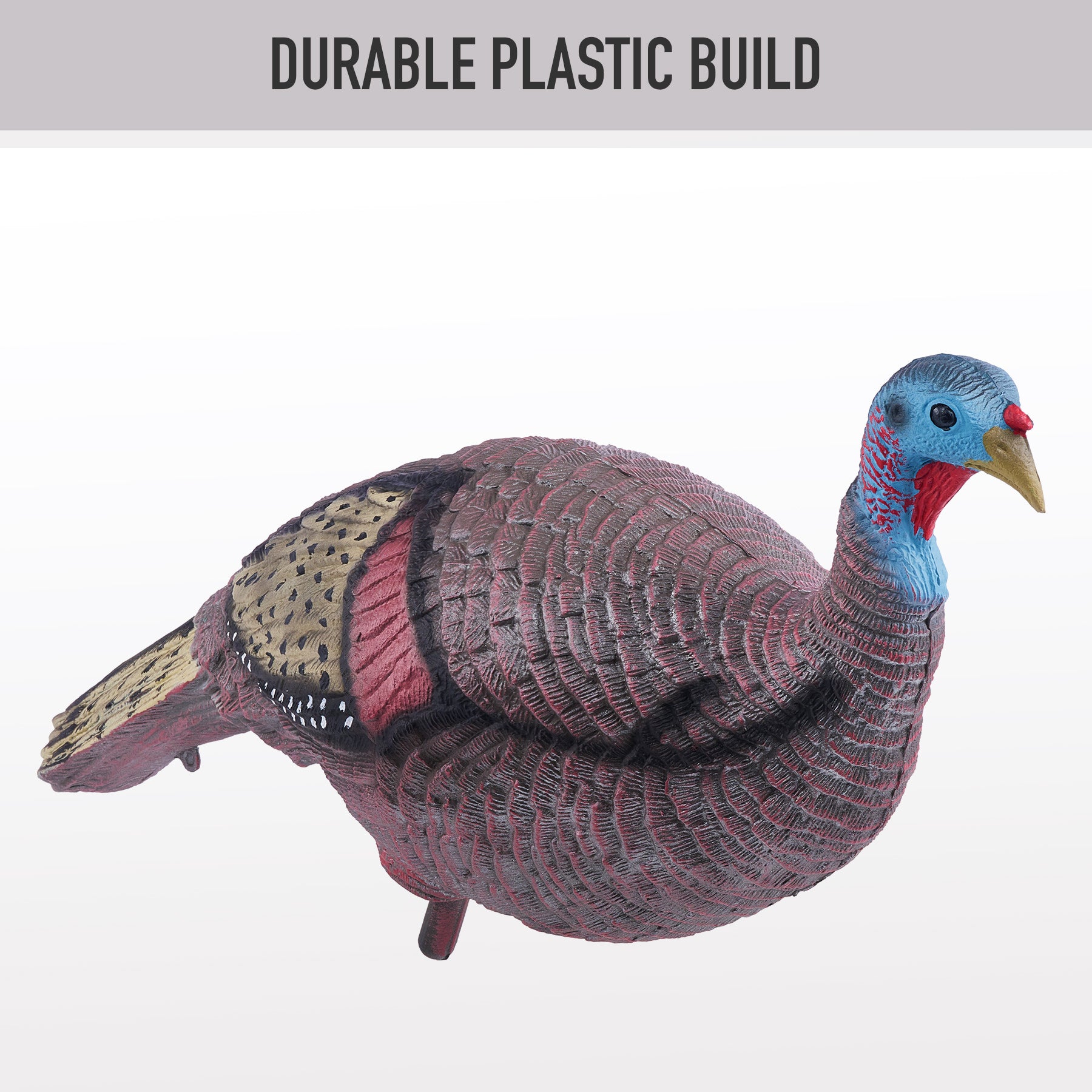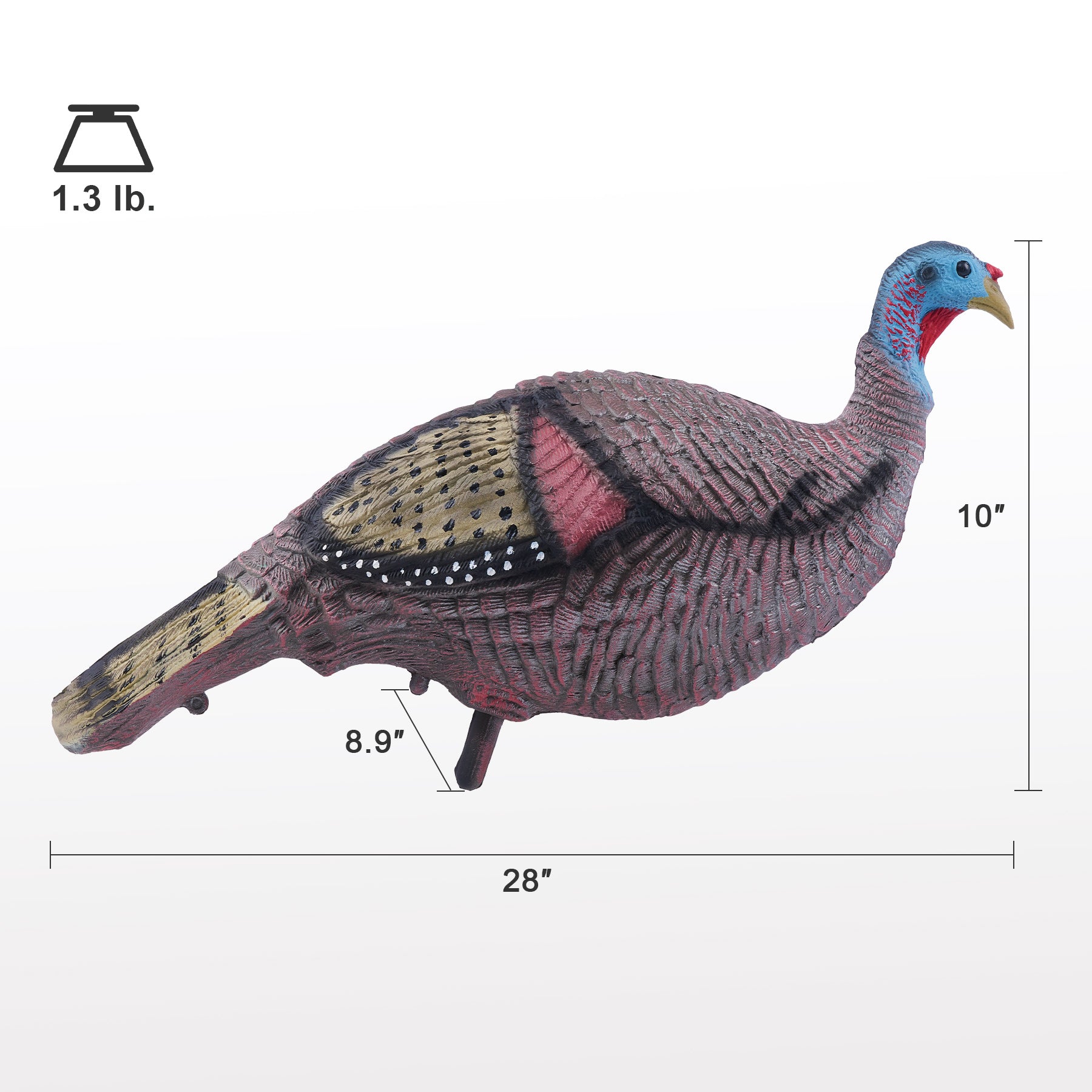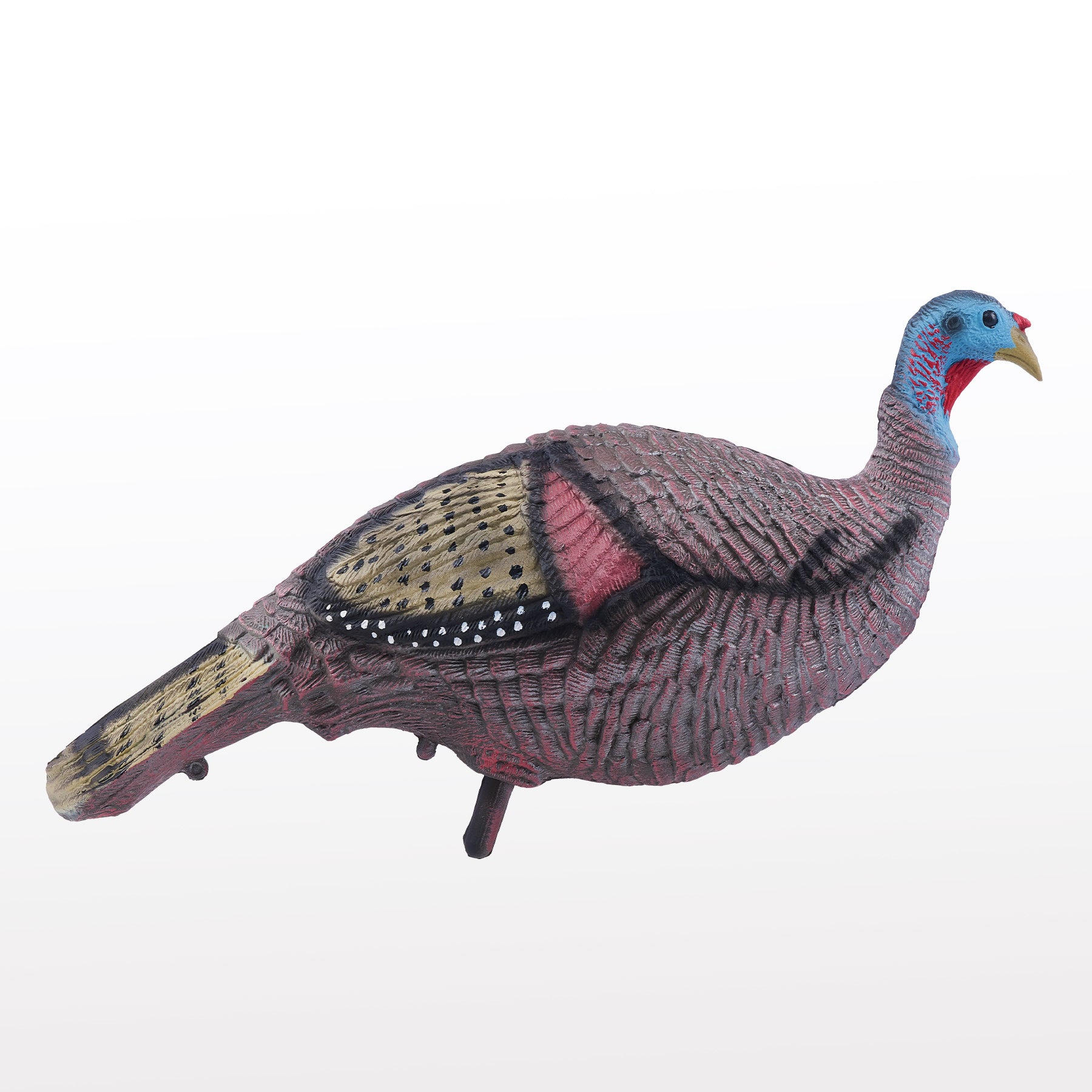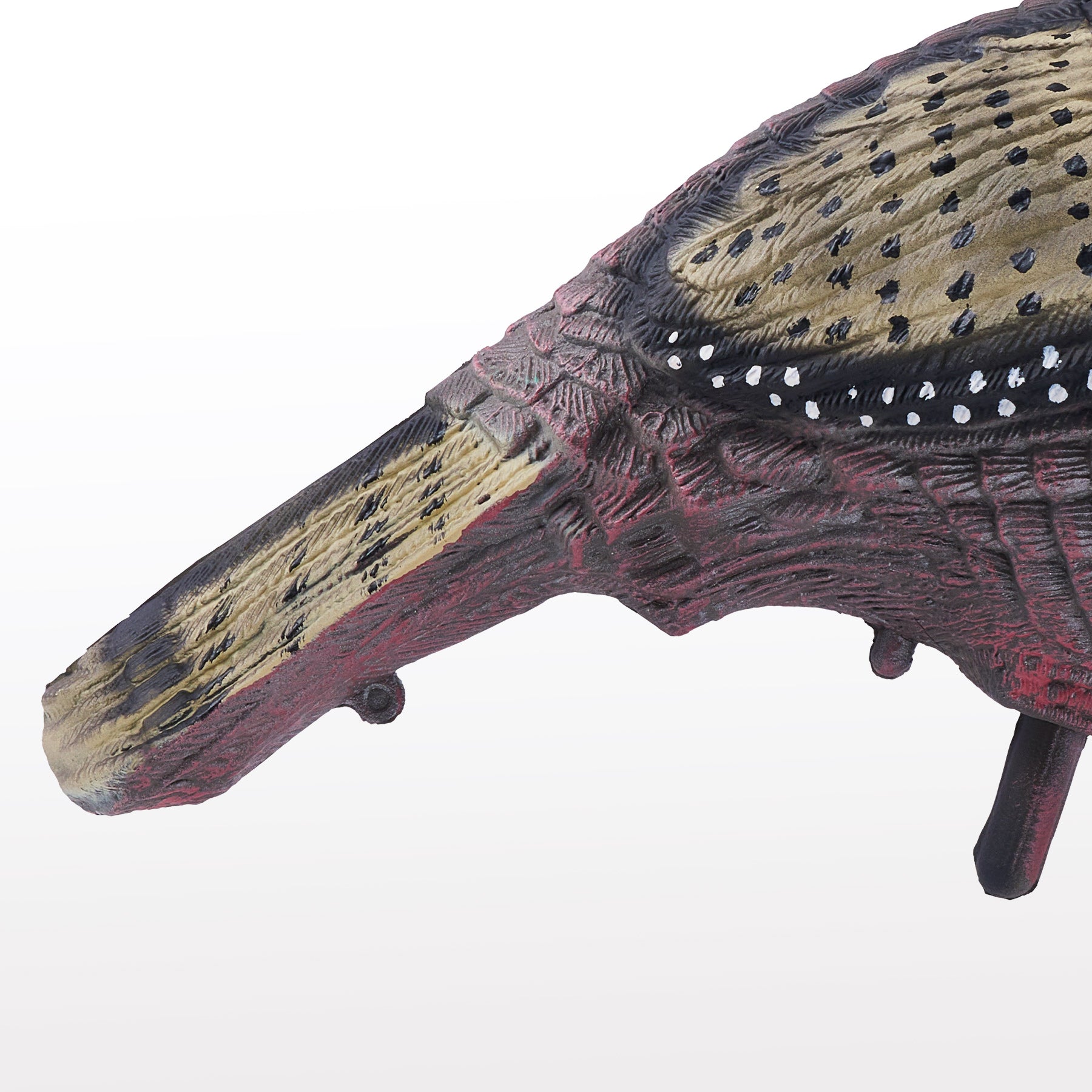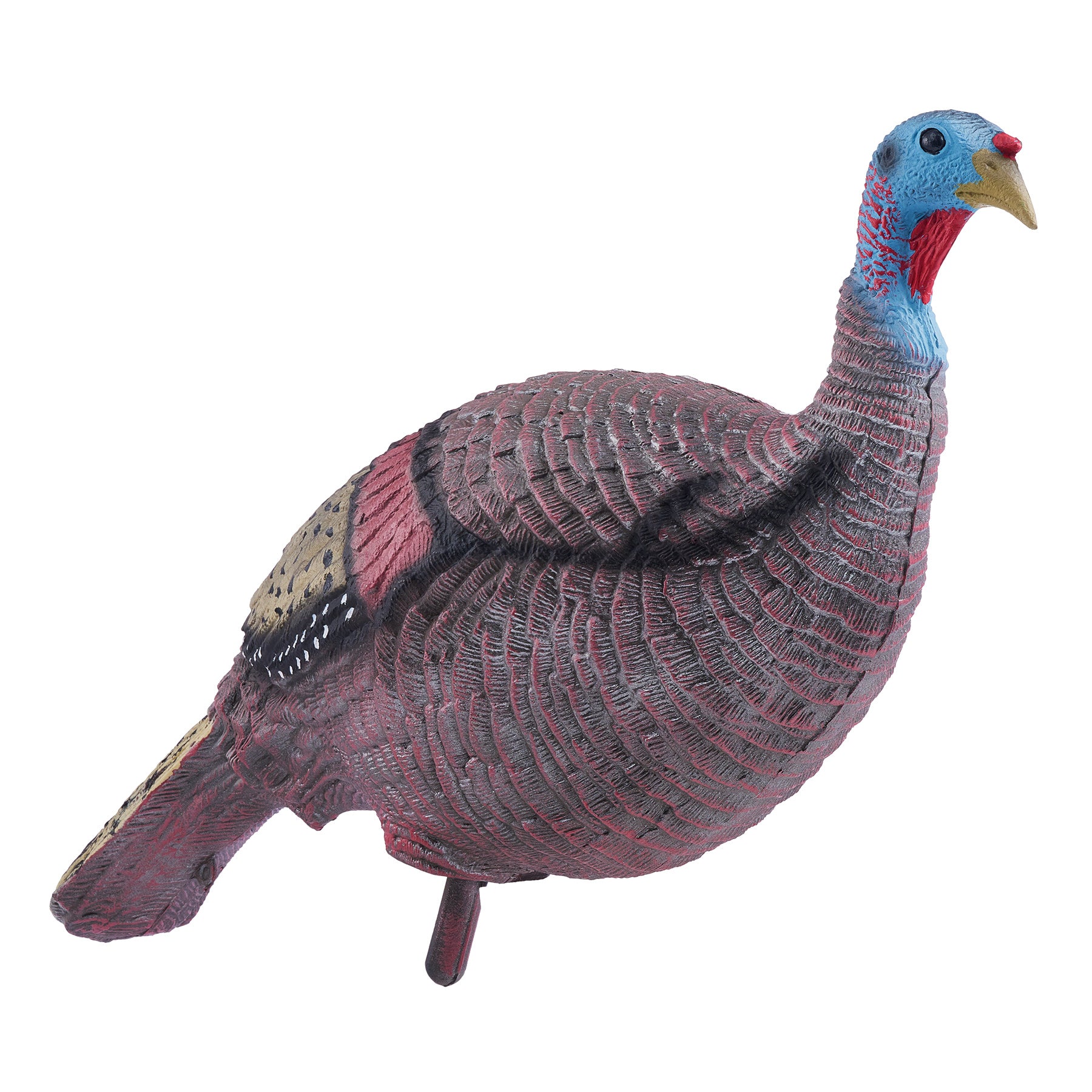 1.3 lb Realistic Standing Turkey Decoy, Hunting Accessory for Turkey Hunters
Leaves warehouse in 2 Business Days
Note: Shipping may be impacted by carrier delays
Realistic Standing Turkey Decoy
Tired of looking all over tarnation for your free turkey dinner?
Boom! Pinty's realistic hen decoy will line up your jakes and toms right where you want them.
Resting in the grass or placed upright on any stick, our lifelike turkey decoy draws all the boys to your yard... even some other hens.
This hen turkey's high-definition coloring, realistic texture, and detailed feather lines create an exceptionally lifelike look.
At only 1.3 pounds, this one-piece polyethylene turkey decoy is easily portable and highly durable to provide years of help. Her highly exposed rump and dropped wings show nearby gobblers that she's ready for courtship, while her raised posture shows serene confidence in her current mate that not only attracts other dominant males but also hen and jake turkeys.
Whether used alone or as a set with your other decoys, our lifelike standing hen is sure to distract your prey and put them right in your sights.
Add Pinty's lookout hen turkey decoy to your hunting gear today and bag more turkeys next hunting season!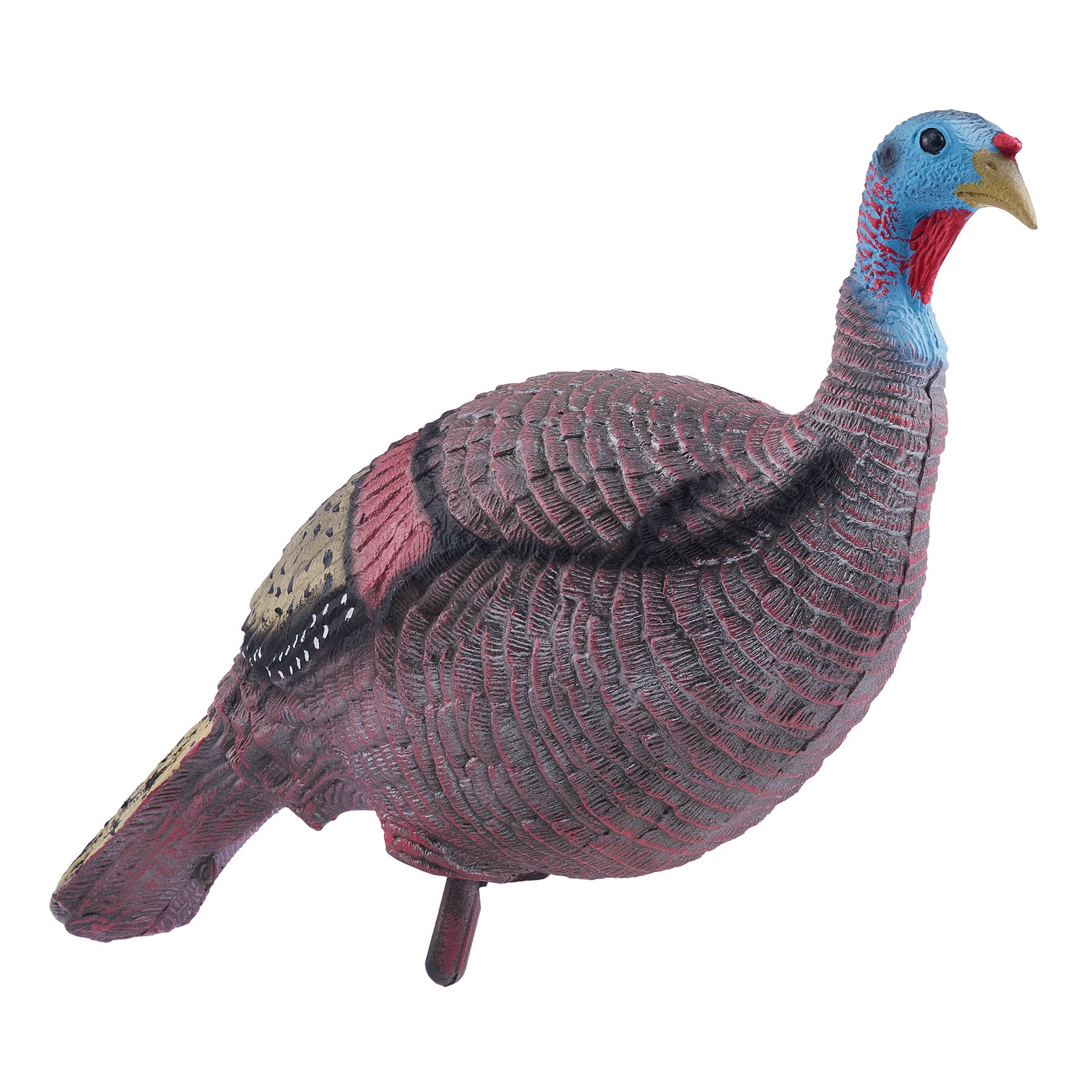 Hyper-Realistic Details
Intricately molded feathers and coloring mimic a live hen's look.
Enticing Body Language
Raised posture and exposed rump signal a receptive hen.