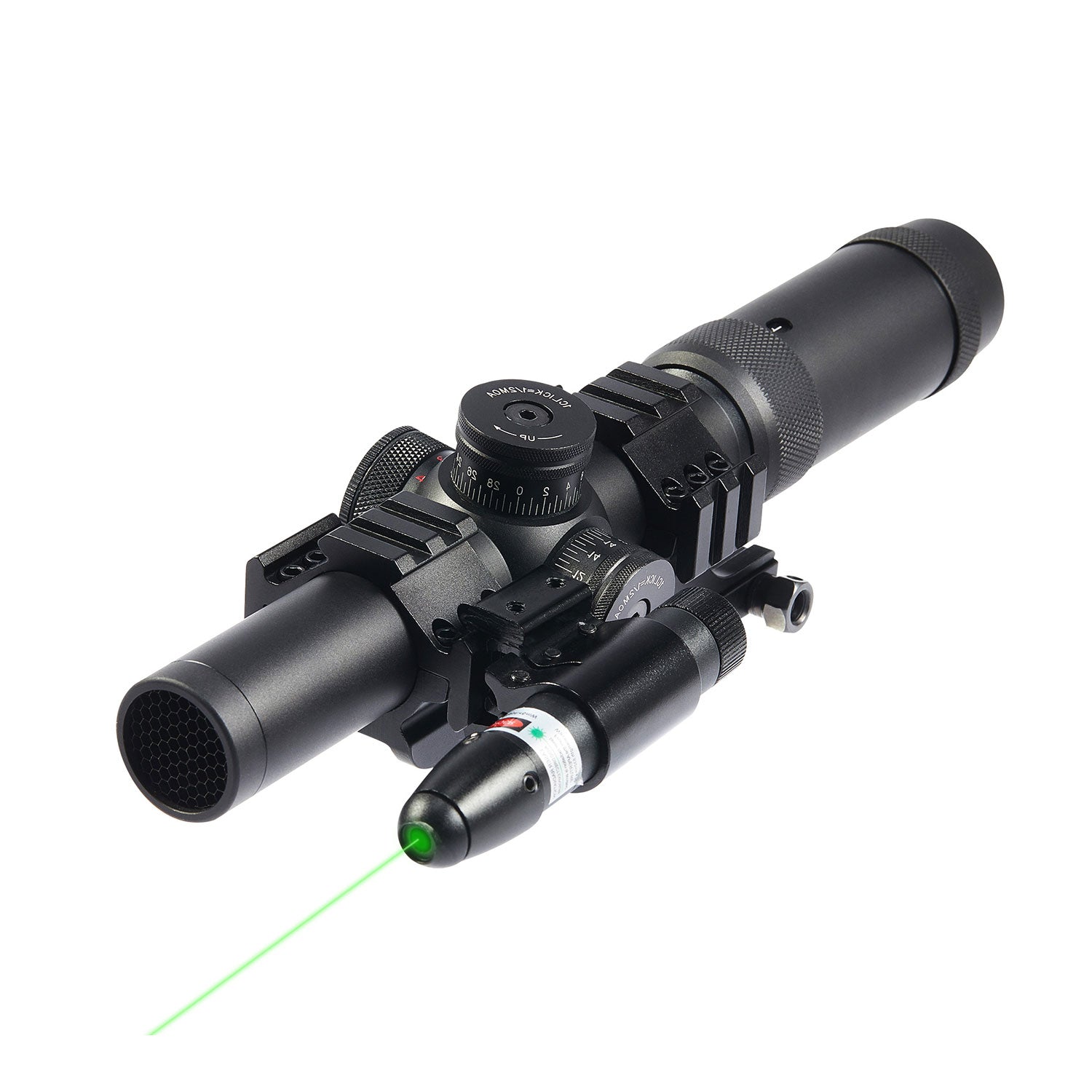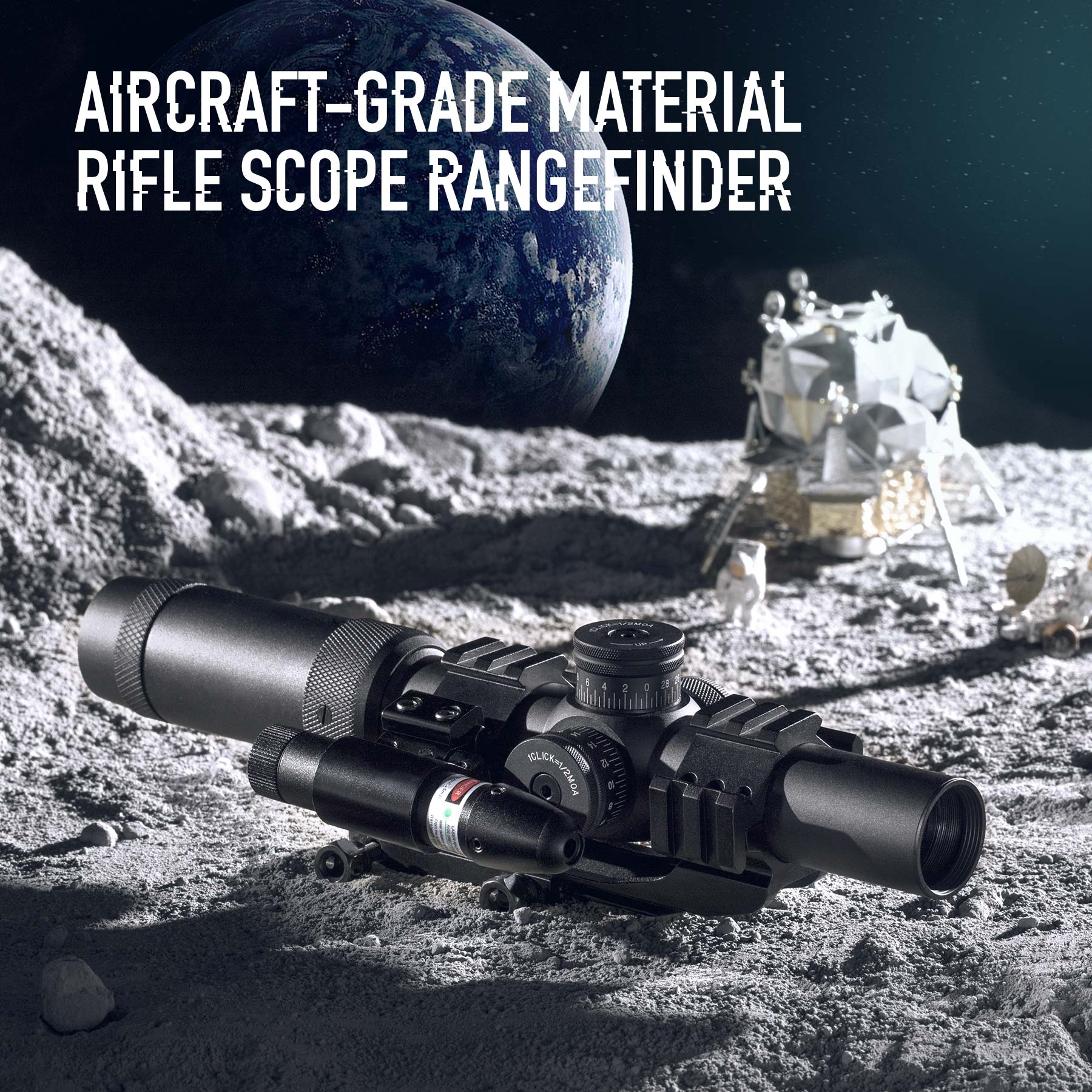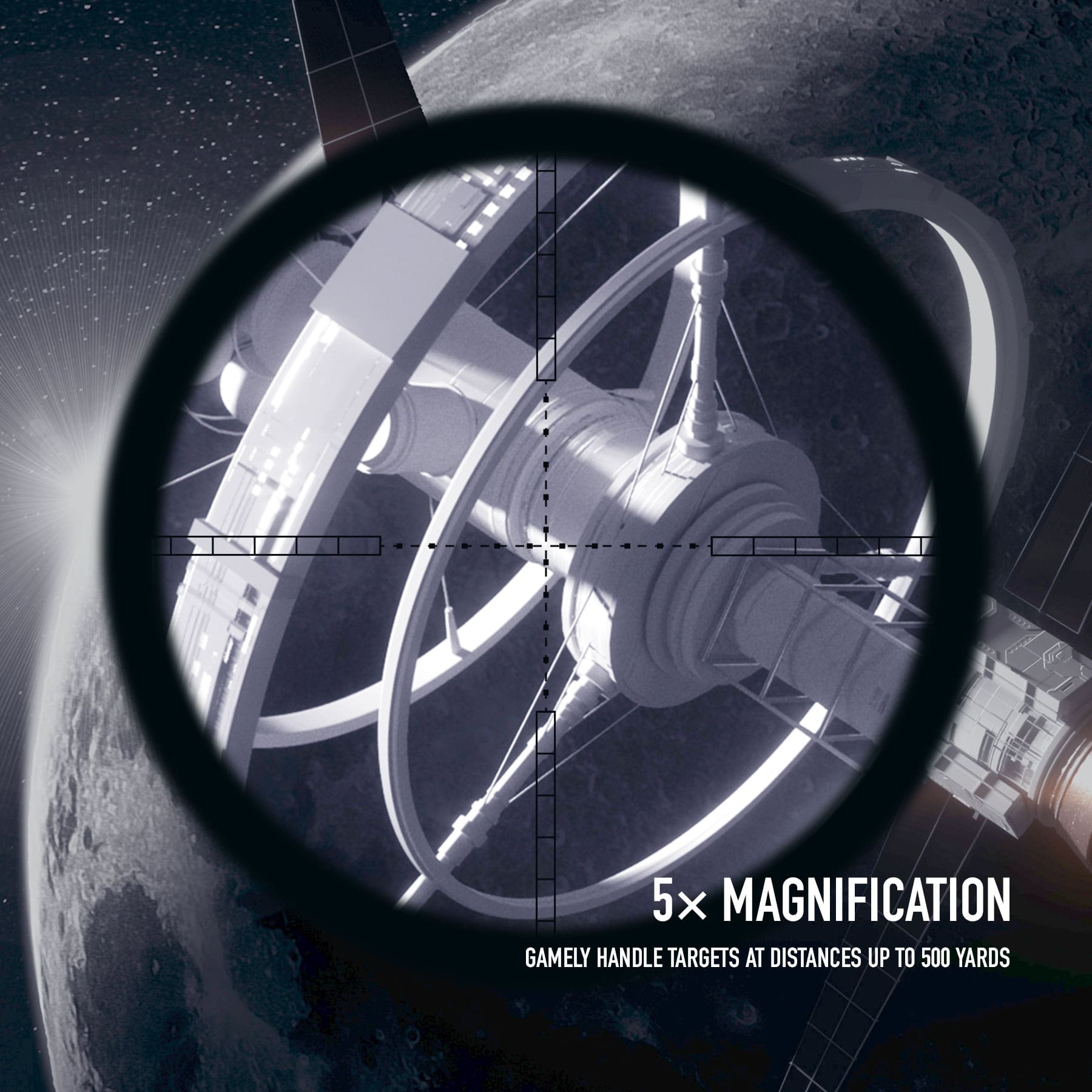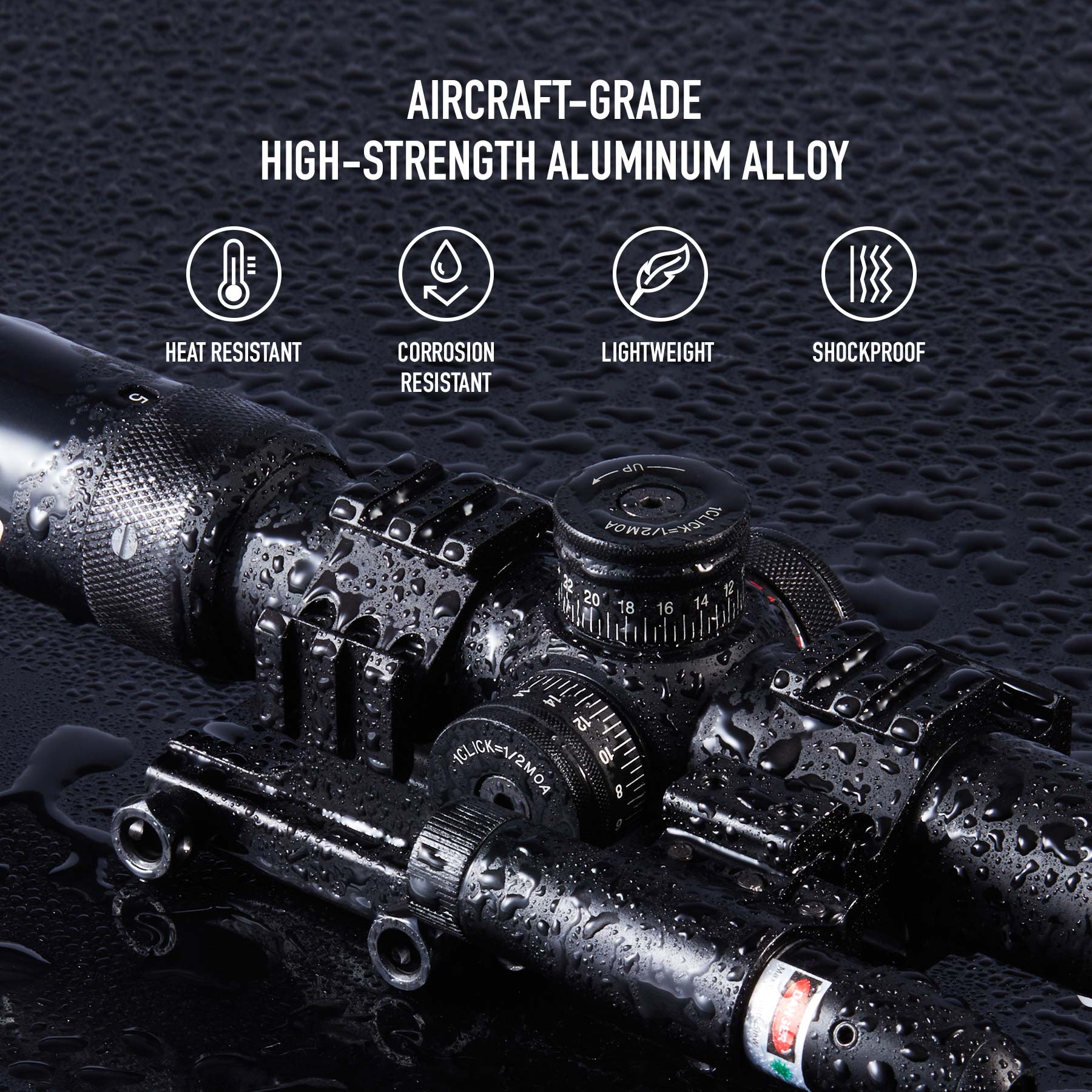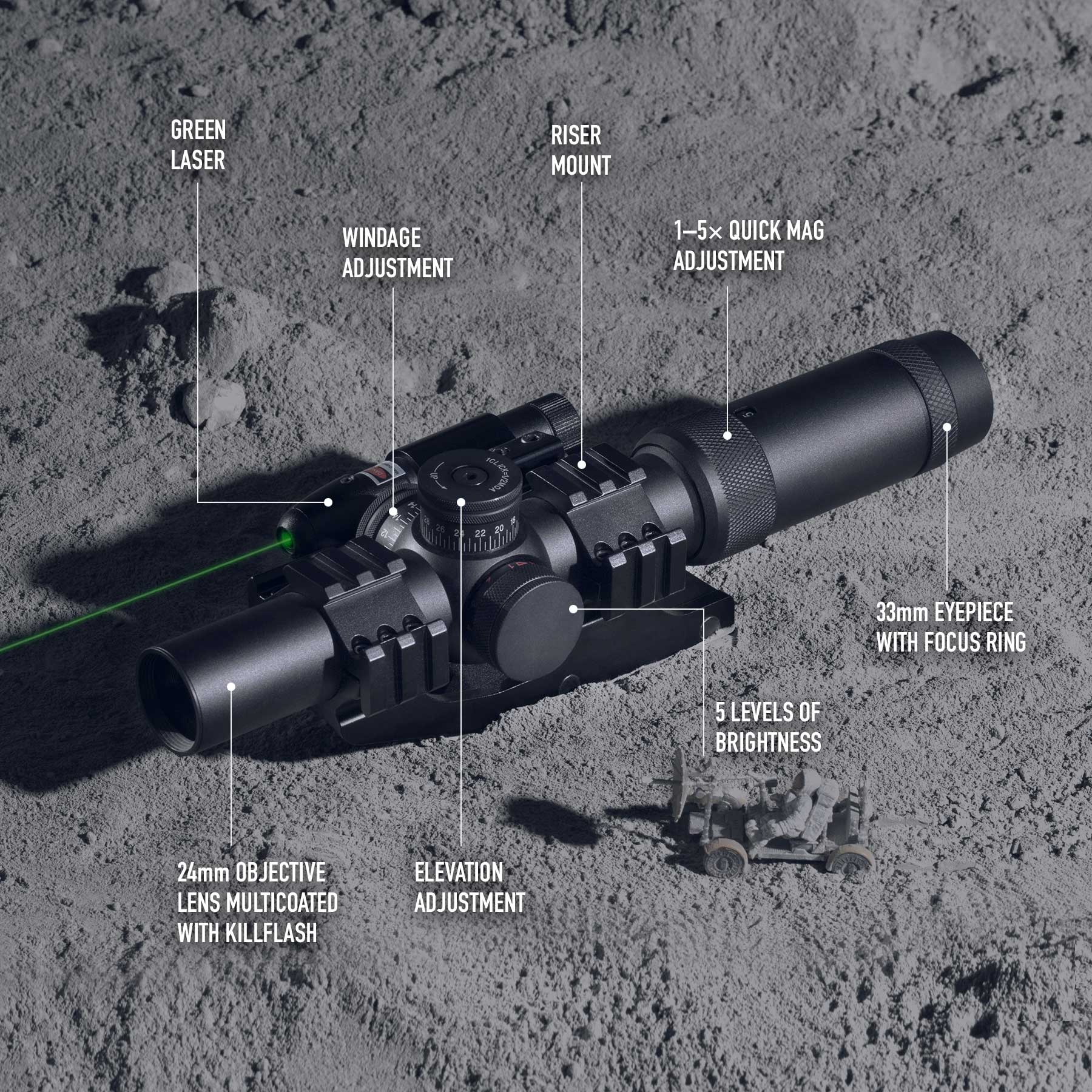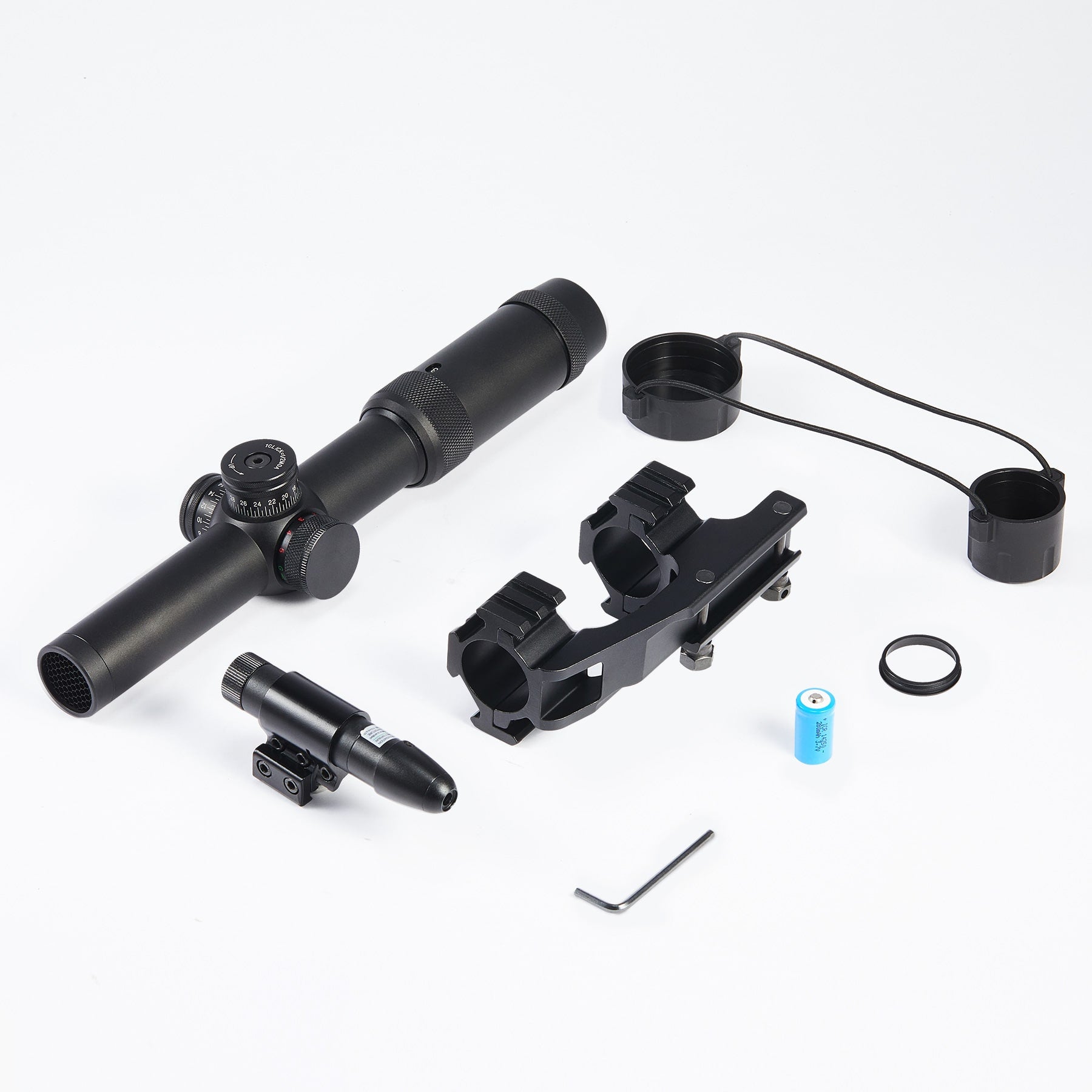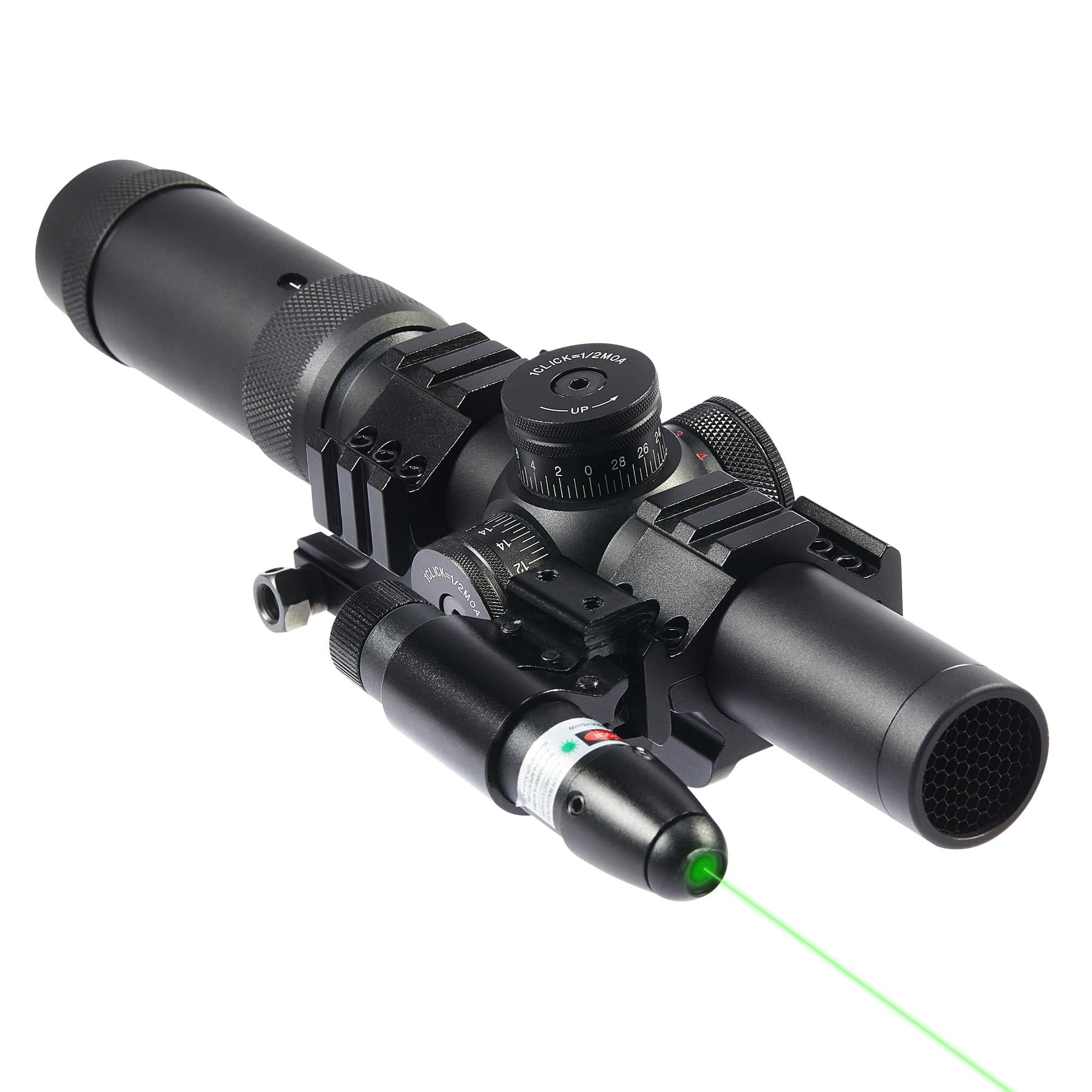 1-5x24 SFP Rifle Scope Combo with Green Laser Sight, Fits 20mm Picatinny/Weaver Rail
Leaves warehouse in 2 Business Days
Note: Shipping may be impacted by carrier delays
1-5x24 SFP Rifle Scope Combo

The first accessory a marksman or a marksman-to-be should be equipped with is a quality scope that excellently holds zero and provides a clear view.
Lucky for you—Pinty's 1-5x24 SFP rifle scope with green laser is here to please. Knowing that the lens is the soul to every scope, Pinty presents lenses that are fully multi-coated to ensure a scratch-resistant and fogproof performance.
To bring convenience to your shooting activity, this scope offers top shock-resistant as well as waterproof service for years to come. Constructed with durable 6061 aluminum alloy and coated with black anodized finish, our scope is built to last.
When adjustment is needed, feel free to fine-tune the windage or elevation by 1/2 MOA per click for precision.
Fitting all firearms with 0.8" (20 mm) Picatinny or Weaver rail, our rifle scope with green laser is a must for both handguns and long guns such as airsoft guns, bb guns, pistols, pellet guns, shotguns, rifles, and MORE.
Whatever you are looking for, home defense or tactical training, shooting exercise or fun hunting, Pinty's 1-5x24 SFP rifle scope combo is your best choice.
(Cooperation with Hiram)
Adaptable 1-5x Magnification
Seamlessly zoom from close to medium range with crystal clear 1-5x optics.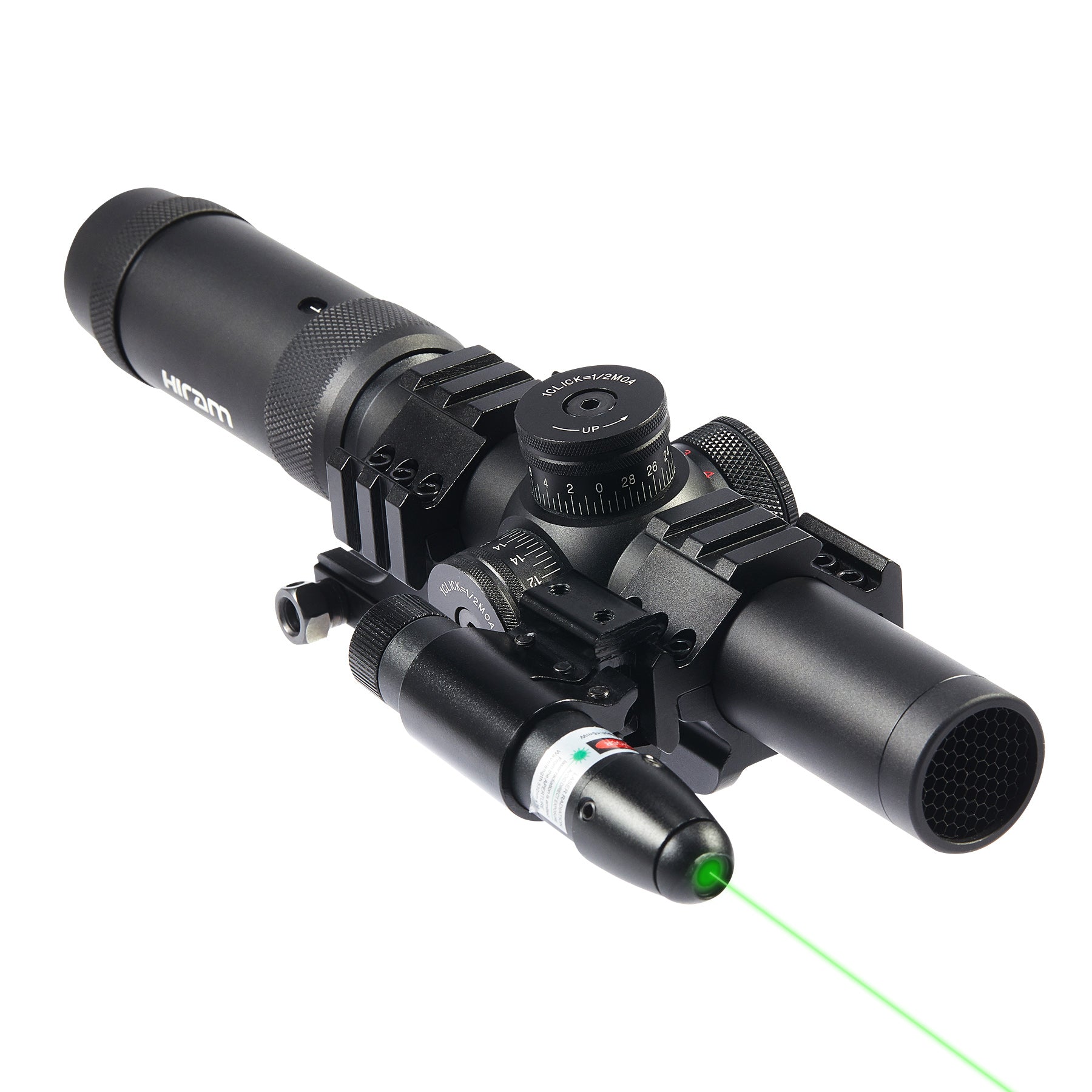 Integrated 532nm Green Laser
Built-in highly visible laser enhances accuracy up to 300 yards.
Superb Clarity and Functionality
Recently purchased the 1.5x24 SFP Rifle Scope Combo from Pinty and it's incredible. The green laser sight is sharp and highly visible, even in daylight. The scope's clarity and ease of use have significantly improved my shooting accuracy. Fits perfectly on my 20mm rail!
Exceptional Value and Performance
This combo is a fantastic deal. The 1.5x24 scope offers great magnification and the green laser is a game-changer for quick target acquisition. It was easy to mount on my Picatinny rail and has been reliable in various shooting scenarios.
Precision Shooting Made Easy
The rifle scope combo is a top-notch product. The green laser sight is incredibly precise, and the scope provides a clear, focused view. Its a breeze to set up on a Weaver rail, and its performance has exceeded my expectations. Highly recommend for any shooter.
A 1-5x illuminated LPVO for under 80?!?!? Whoa
Forgive my camera quality. But even with my iffy camera, you can see the brilliance of this scope. The pic is at 1x. Obviously, it is not exactly "true" 1x. Regardless this scope is unbelievable. I was so worried about switching from red dot to a LPVO but I am so glad I made the switch. This is a "both eye open scope" at the 4-6 inch eye relief mark, so you still get the peripheral vision you get with a red dot. Does it aquire a target as quick as a true red dot? No. But is it close. Yes. I am very impressed. Trade in that fraction of a second for scope that doesn't need batteries, and can aquire long range targets too. Below is my pro and cons list.
Pros:
?1-5x variable
?10 stages of illumination (5 green, 5 red)
?Built in range finder
?Comes with a solid mount
?Comes with bikini type lens cover (I hate flip up covers)
?Comes with a removable green laser (I don't use them, but it is a 20 dollar laser)
?HUGE 33mm ocular diameter with small 24mm objective diameter
?Comes with attachable sunshade(technically a screw in glare shade...very good for tactical sniping)
?Comes with batteries
?Probably missing something else here, but trust me, it's awesome
Cons:
?Not true 1-5x. Maybe 1.25-5x. But barely noticeable
?Dials pretty tight, but should loosen over time
?Could use a throw lever. Not a fan of current powering setup. It's crosshatched, but still kind of smooth
Disclaimer - I have not range tested this scope, but it seems very solid.
In closing...BUY THIS SCOPE!!! You will not find a better deal. I still love my red dot (which is a Hiram as well), but this has so much more use. I would recommend training with this piece if you are used to a red dot. After a bit of time, you will never go back.
Love it
I absolutely love this scope combo! The green laser sight adds accuracy, and the quality is outstanding.