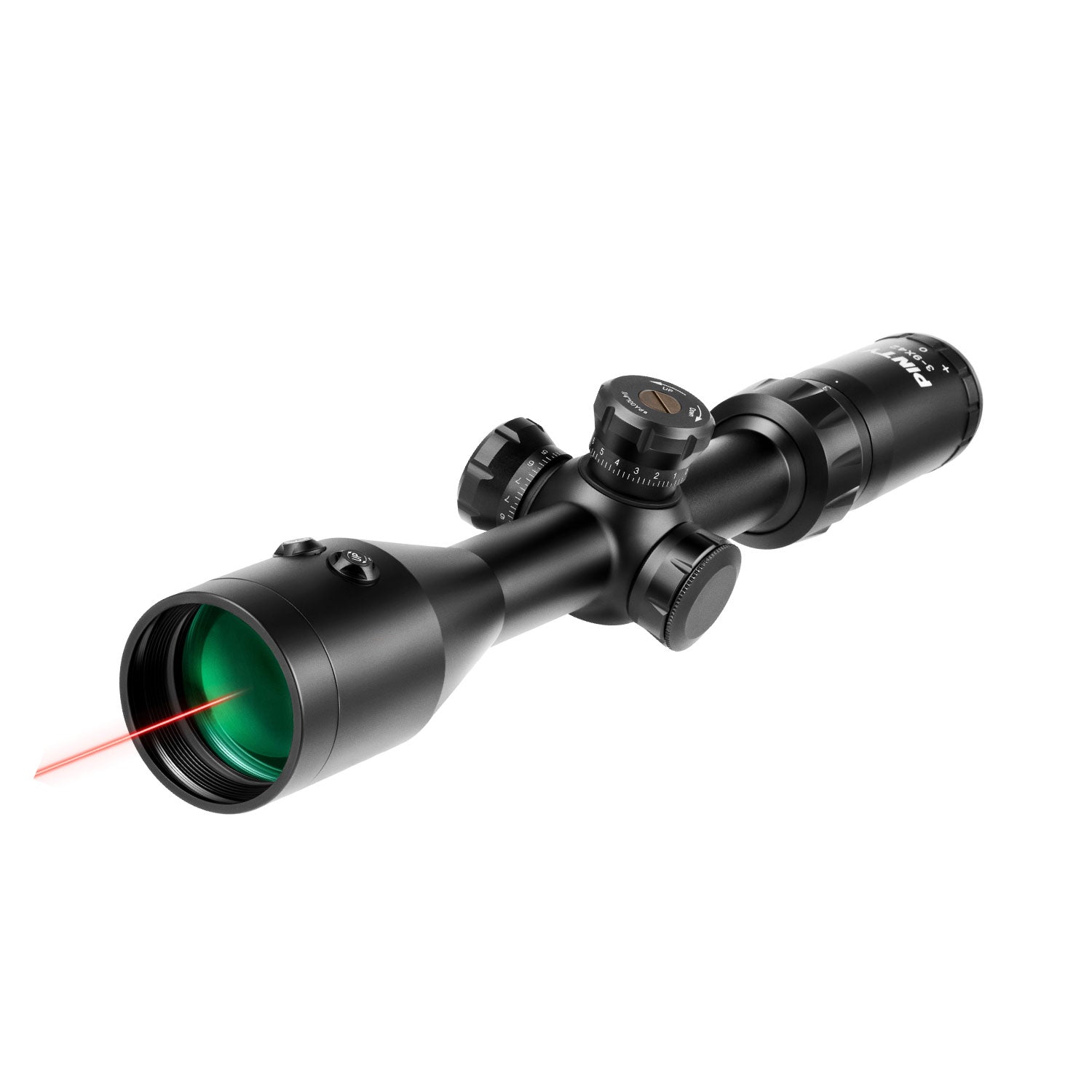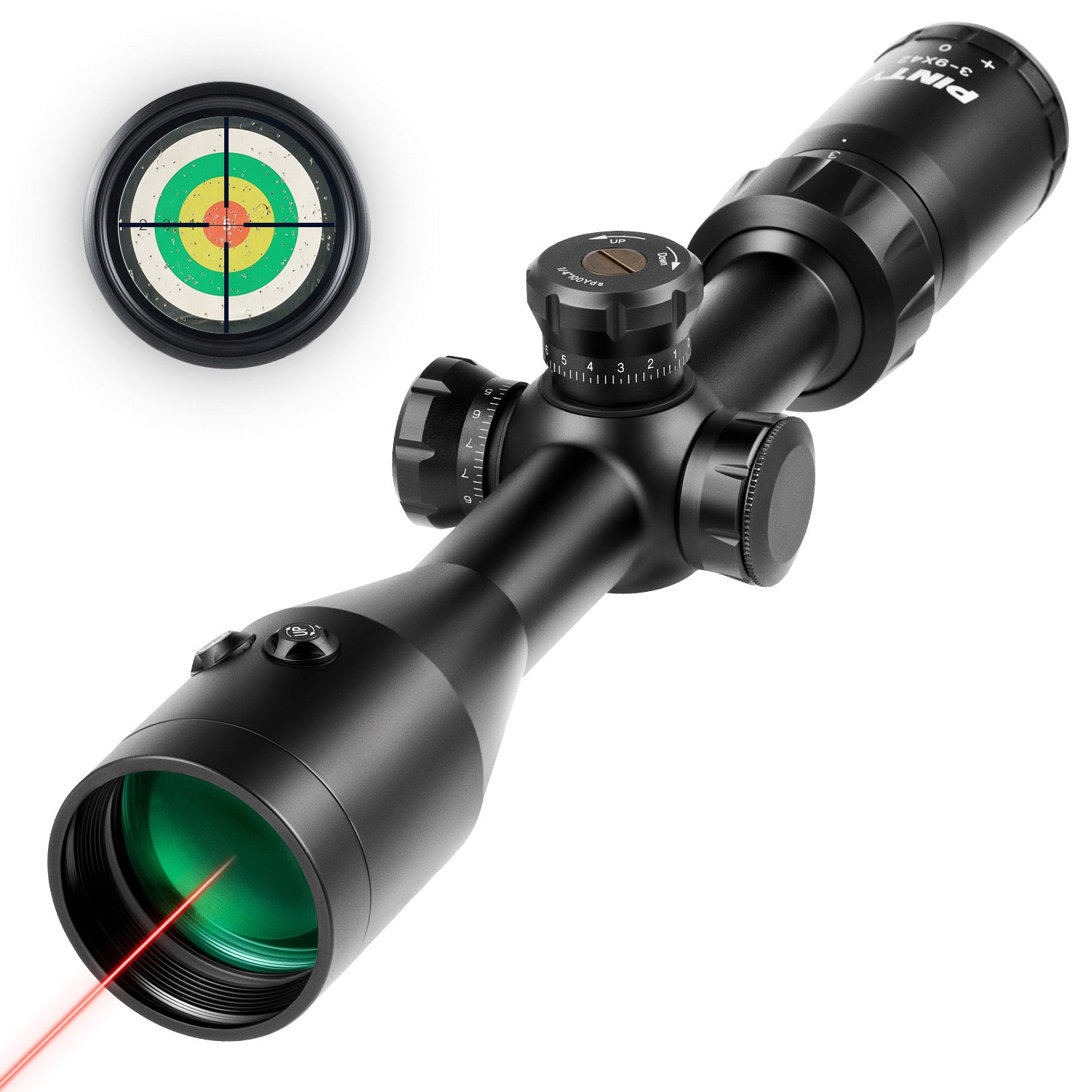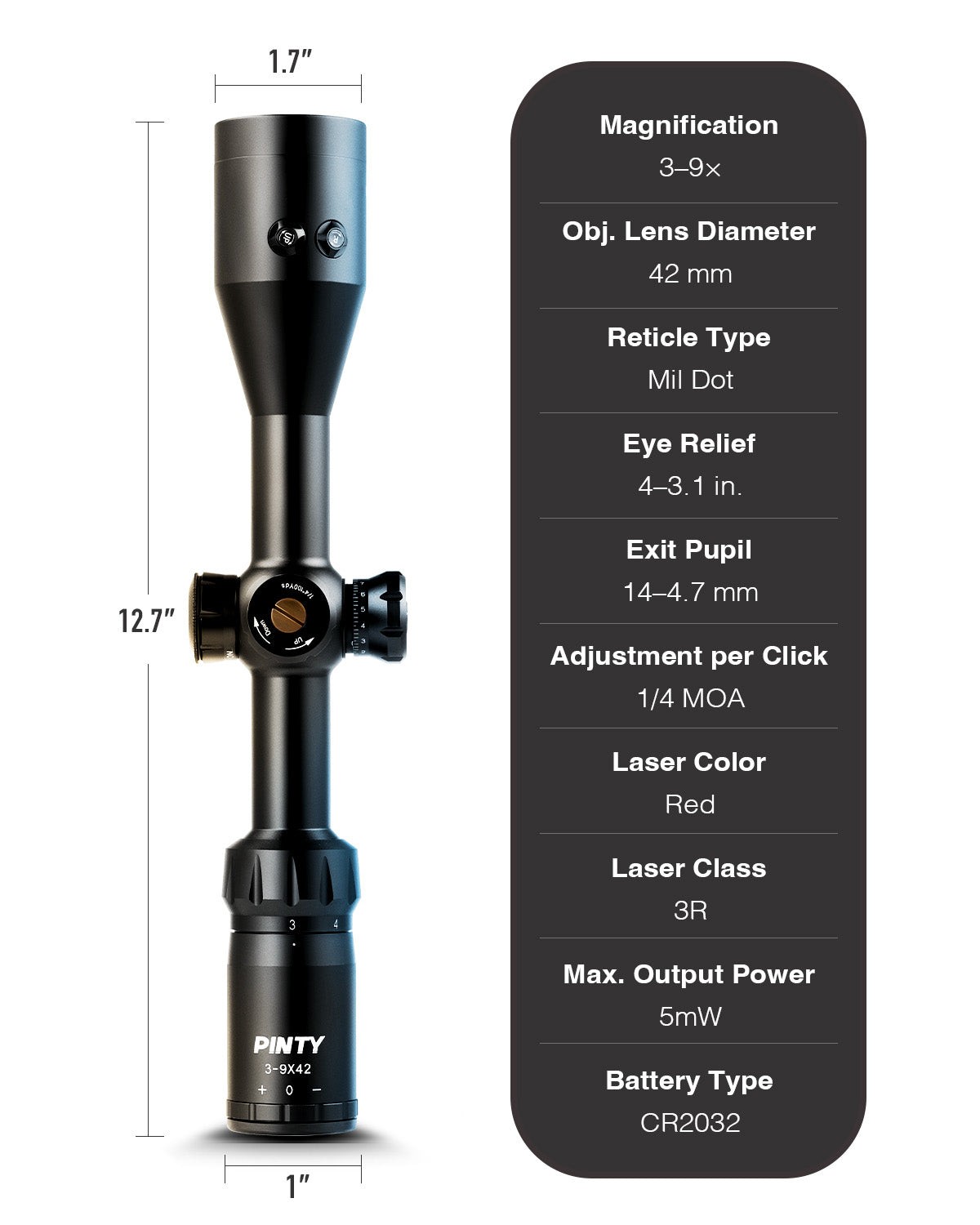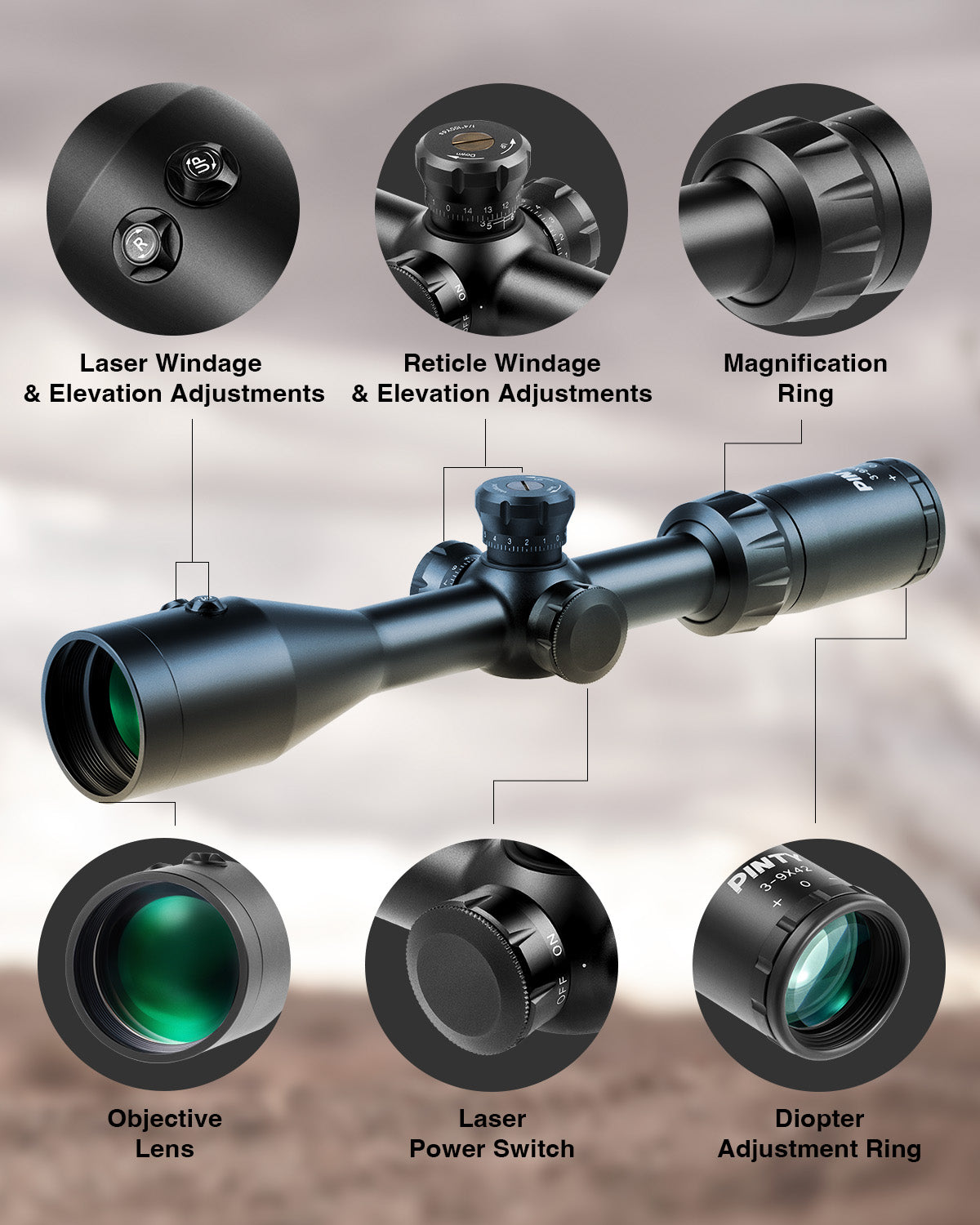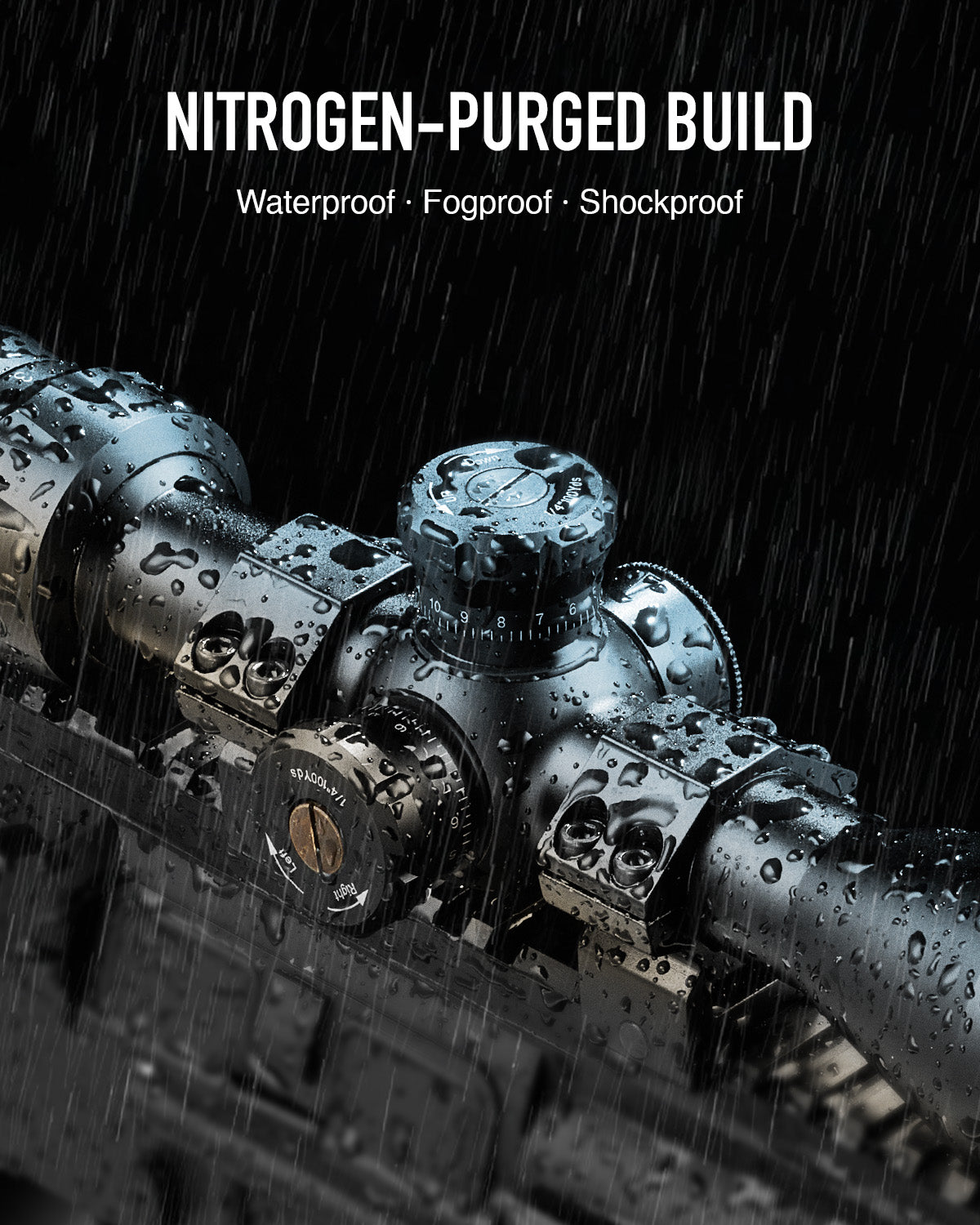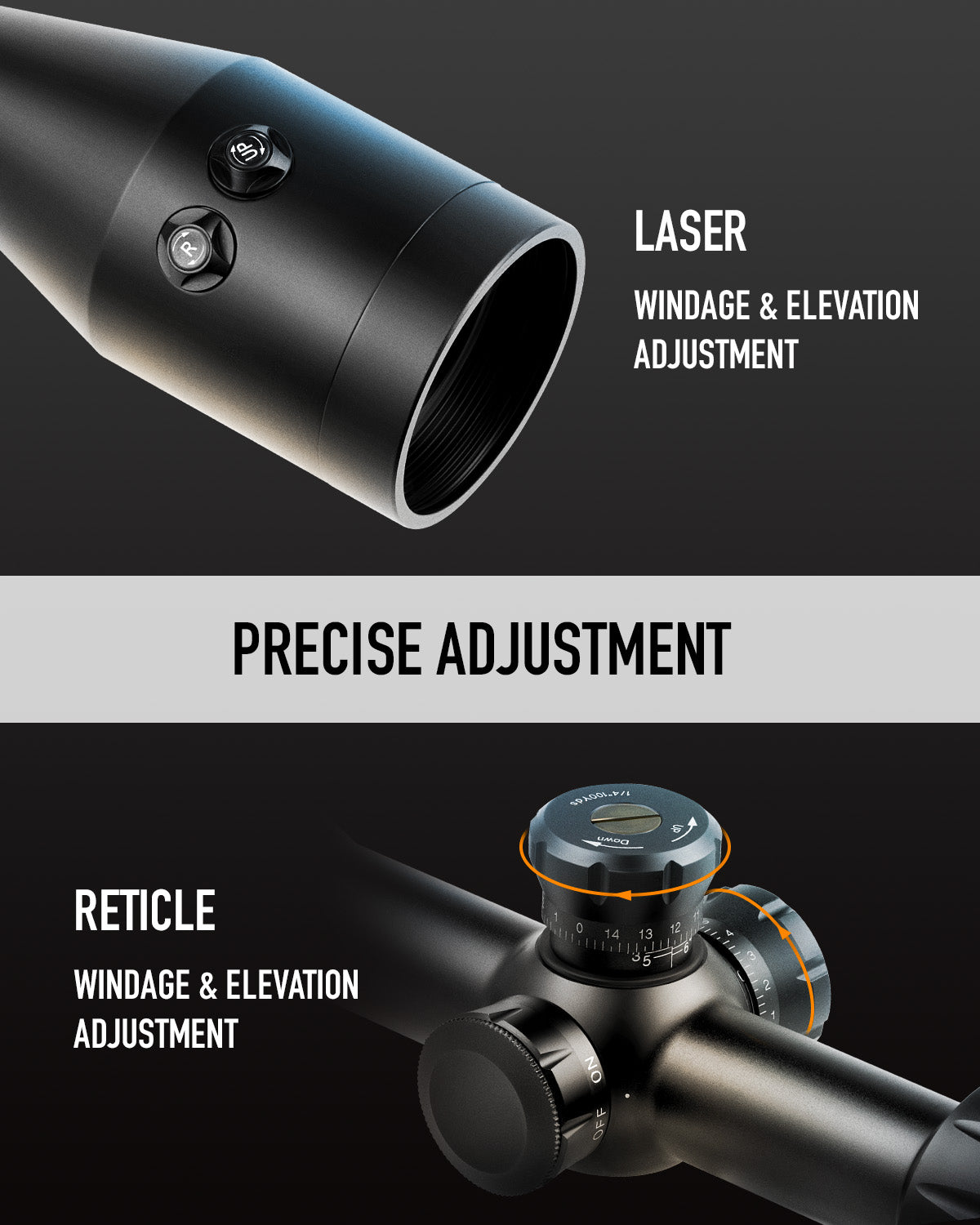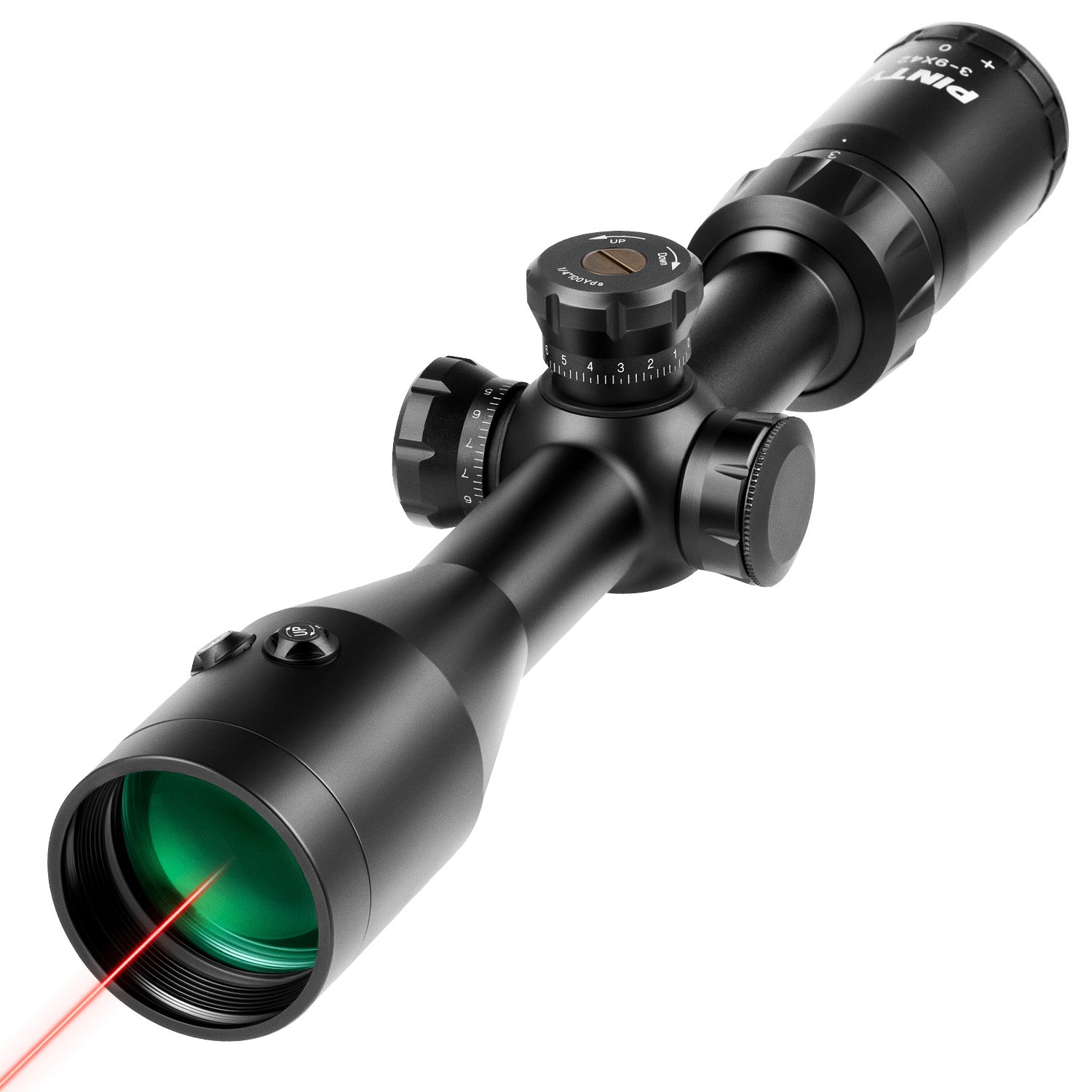 3-9x42 Mil Dot Tactical Hunting Rifle Scope with Laser and Reticle Adjustment & Multicoated Green Lens
Leaves warehouse in 2 Business Days
Note: Shipping may be impacted by carrier delays
3-9x42mm Rifle Scope 

Get a clear field of view and zero in quickly with Pinty's tactical hunting sight combo!
This 3-9x42 rifle scope combo with built-in red laser is not only fast and easy to handle but also provides starburst-free clarity and visibility superior to the competition thanks to the multi-coated green lens. The hunting scope's mil dot reticle helps you zero in on your target in a flash, while the windage and elevation for both reticle and laser can be easily adjusted, modulating 1/4 MOA per click for superior precision. This scope combo's 6063 aluminum construction resists shock, wear, tear, and corrosion, while the multi-coated green lens can handle rain, fog, and other tricky conditions.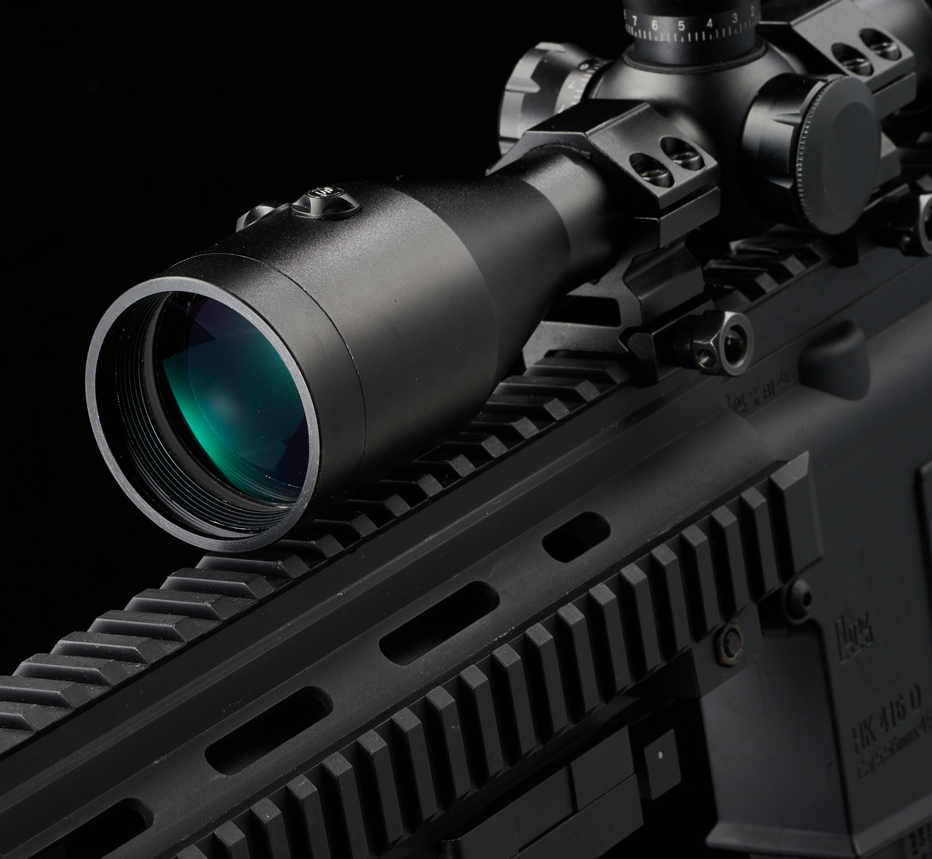 2 in 1 Scope Combo
Pinty's scope combo lets you enjoy precise long-range aiming through the rifle scope, along with quick target acquisition at shorter distances using the built-in red laser, ensuring top-notch shooting performance at all times.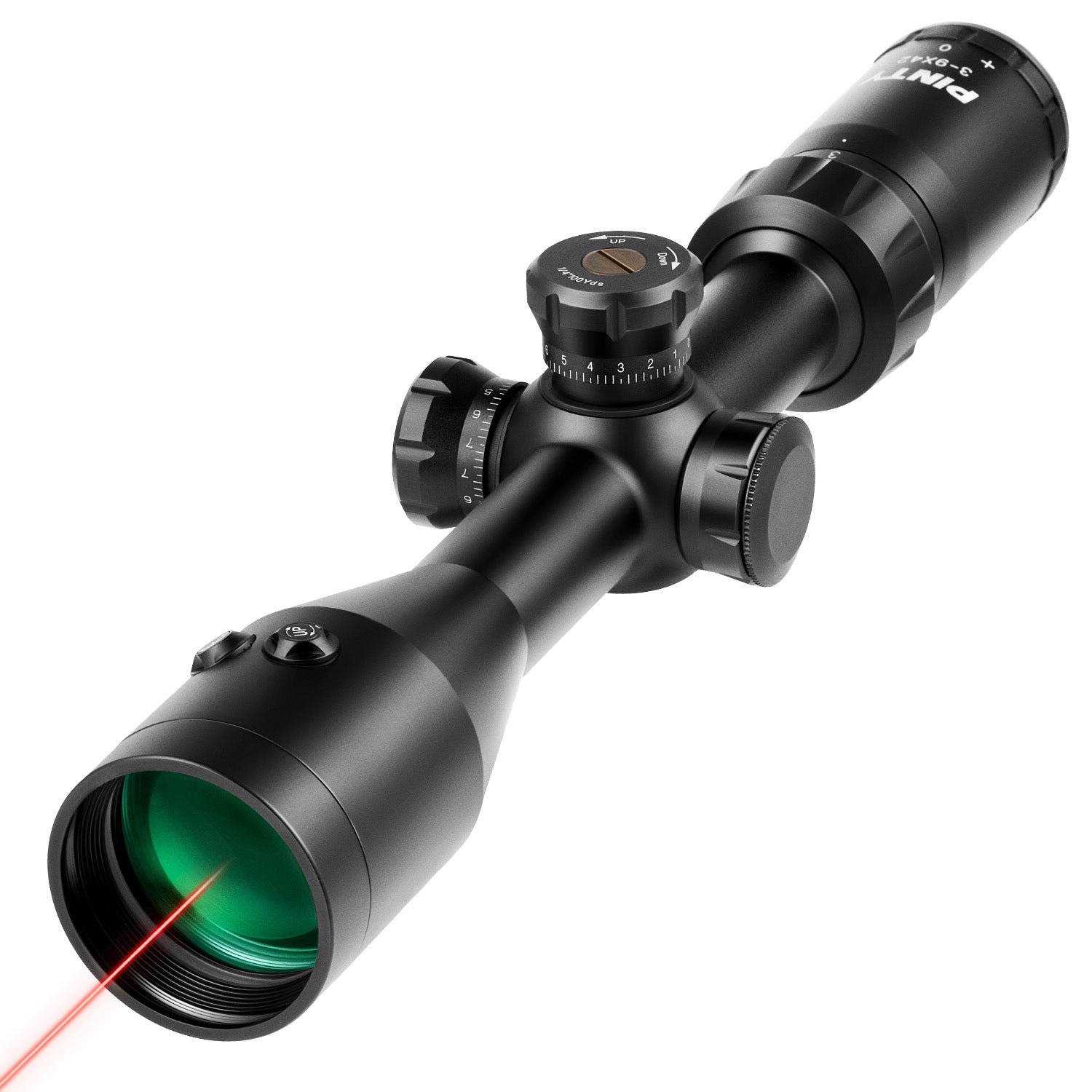 Lightweight Design
Featuring a Class 3R red laser built into the scope, our design ensures a lightweight construction for easy handling during shooting sessions. It also includes a convenient pressure switch for effortless laser activation.
Exceptional Quality and Performance
The 3-9x42 magnification is perfect for long-range shooting, and the clarity of the green lens is remarkable. The added laser and easy reticle adjustment make it incredibly user-friendly and precise. A must-have for serious shooters.
Precision and Versatility Combined
The rifle ccope from Pinty is a standout. Its laser and reticle adjustment are top-notch, providing unmatched precision. The green lens is crystal clear, enhancing visibility in various conditions. An excellent choice for any hunter or marksman.
NICE SCOPE!
The "PINTY Rifle Scope, 3-9x42 Gun Scope with Built-in Red Laser" has excellent clarity and seems well made. This scope has fully adjustable windage and elevation adjustment for both reticle and laser and is easy for my older eyes to see. The clicks are easily felt during adjustment. It also includes a convenient pressure switch for effortless laser activation and comes with an attached lens cover so it won't get lost. I am confident this scope will provide many years of service.
Reliable Performance
3-9x42 Mil Dot Tactical Hunting Rifle Scope with Laser and Reticle Adjustment & Multicoated Green Lens
Good scope
Accurate laser, crisp reticle, and clear optics