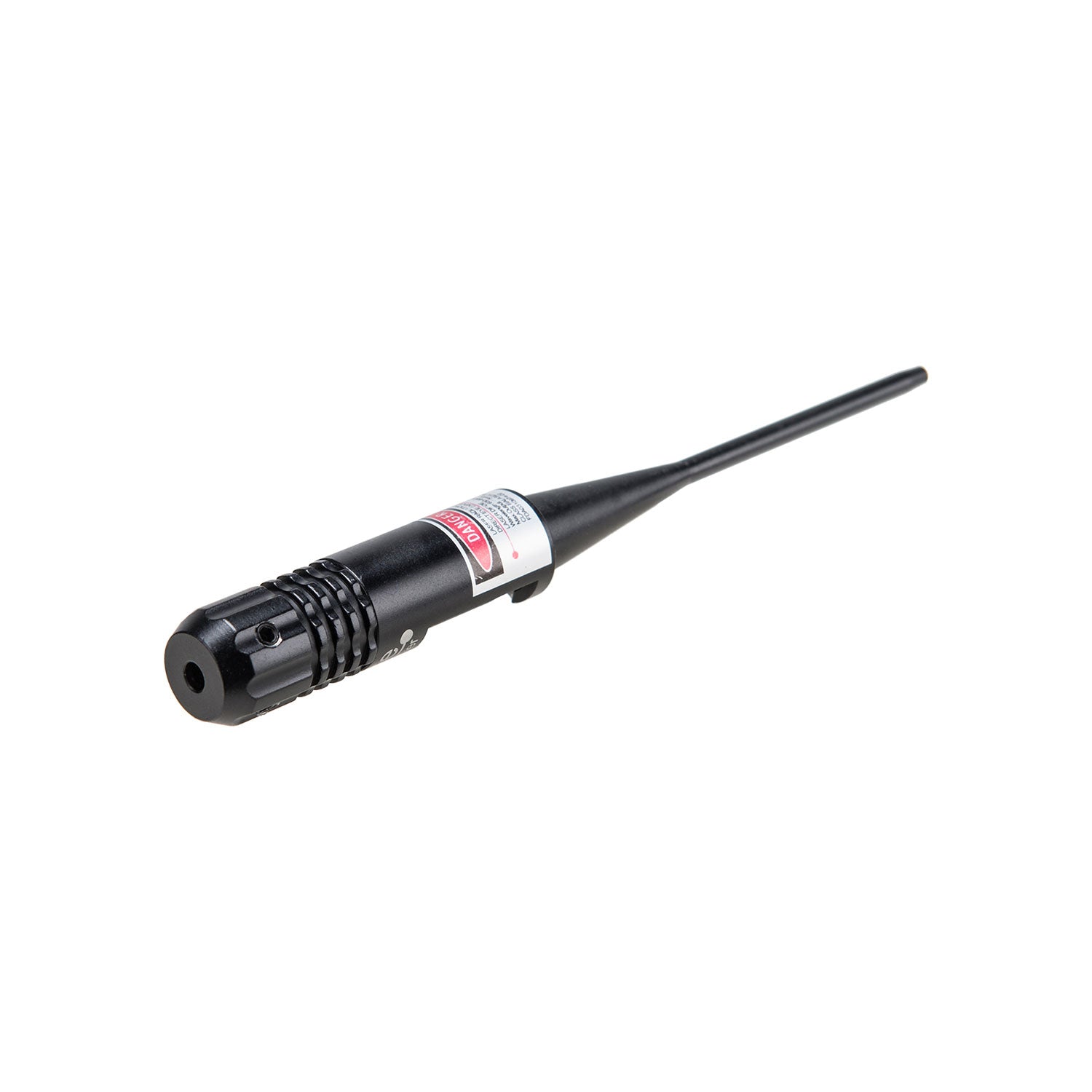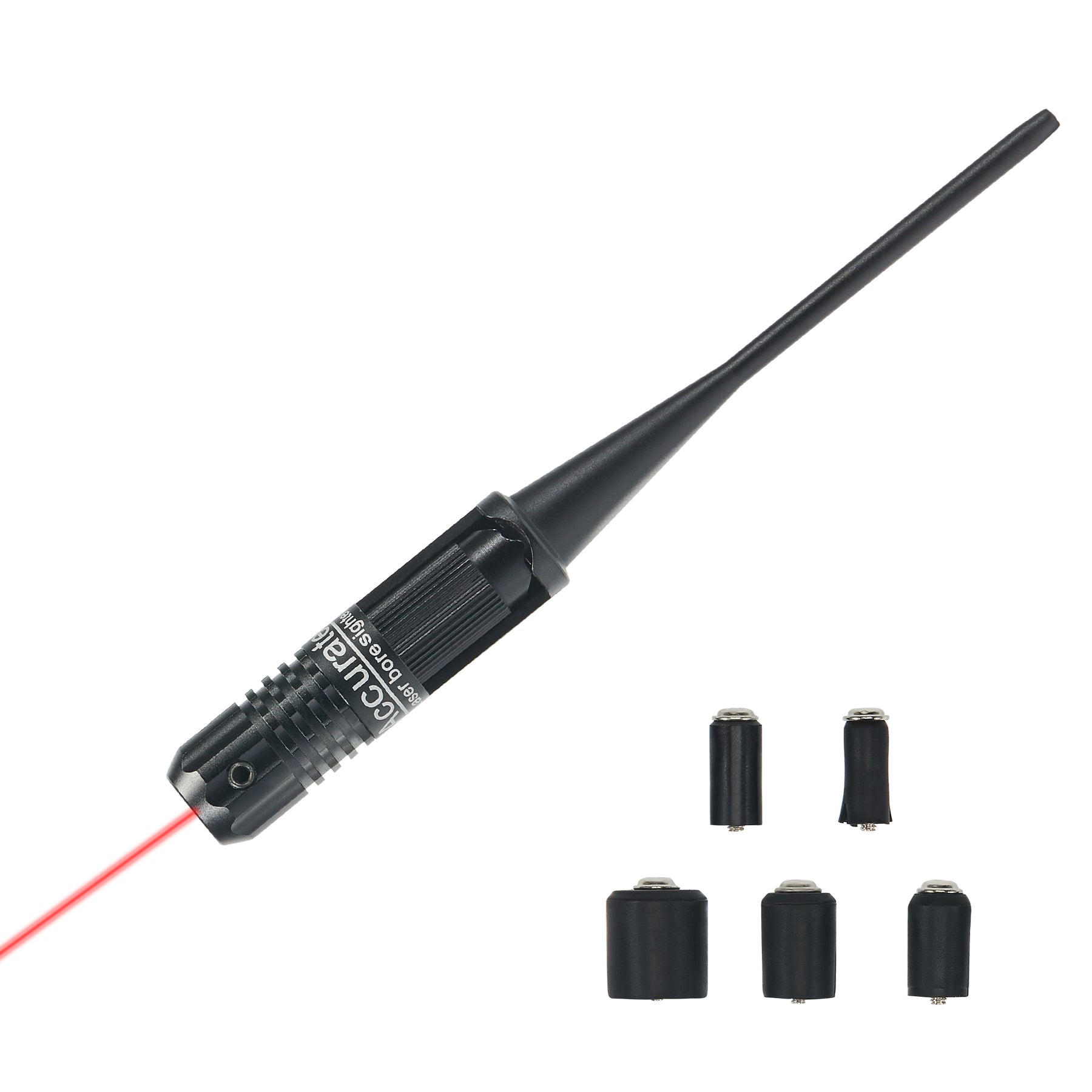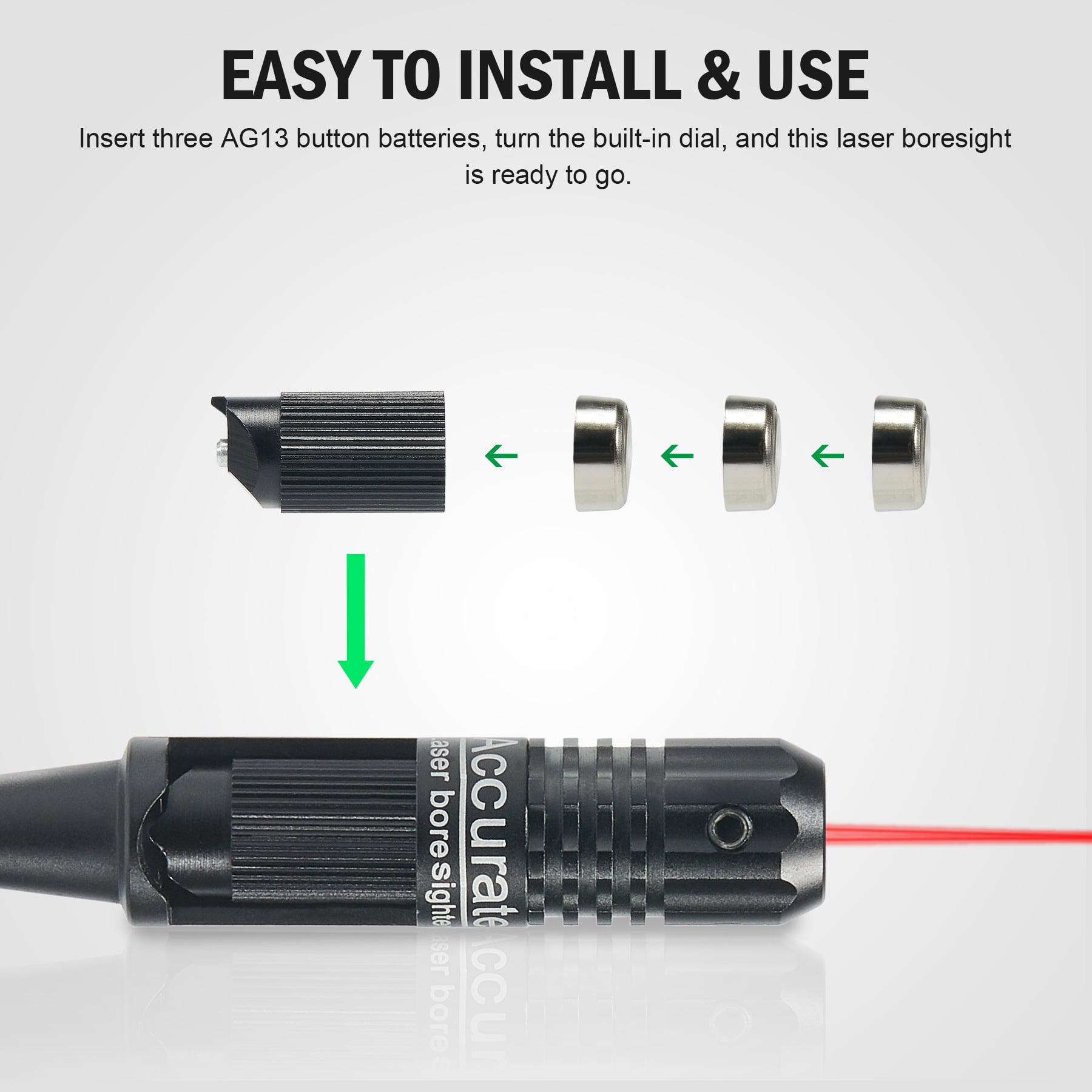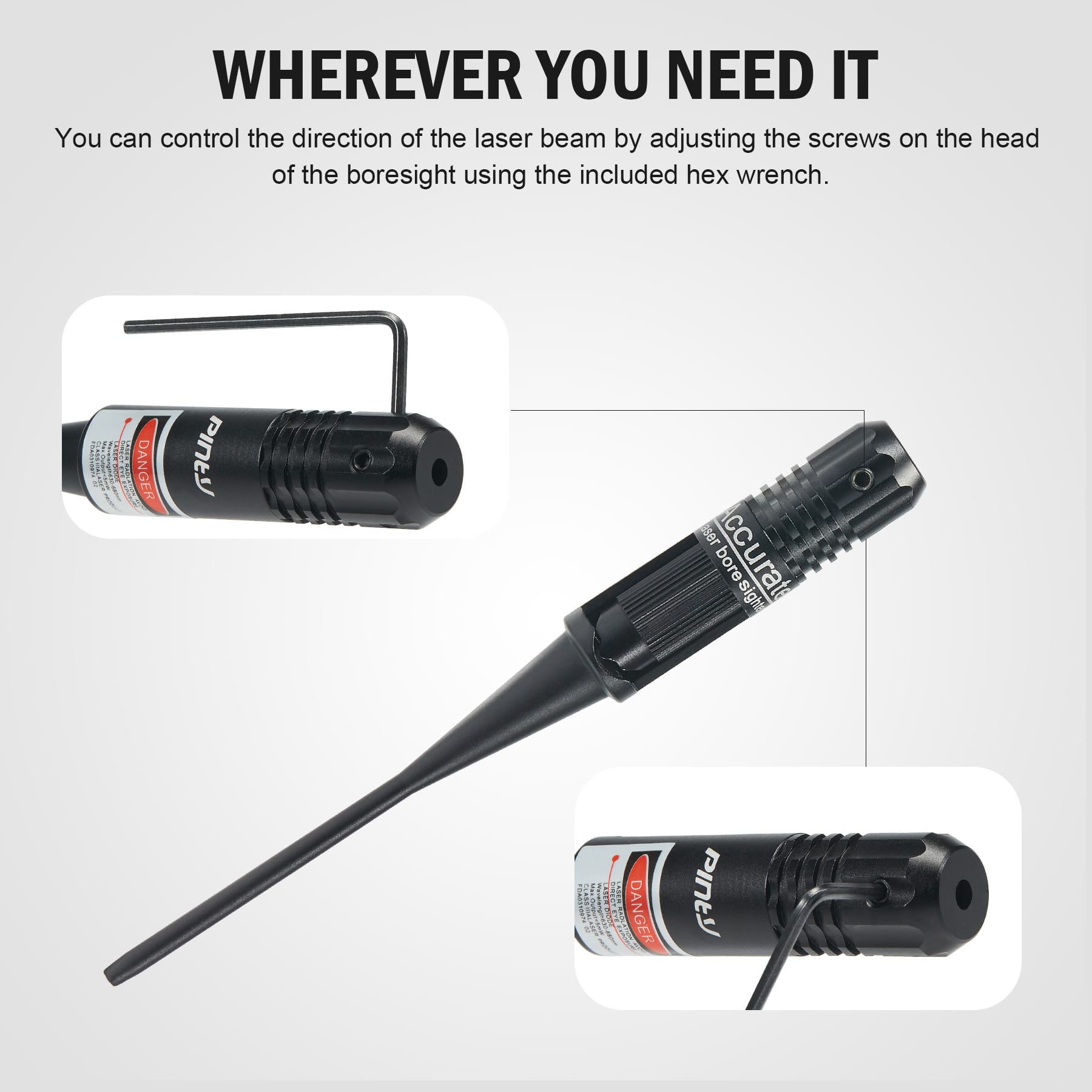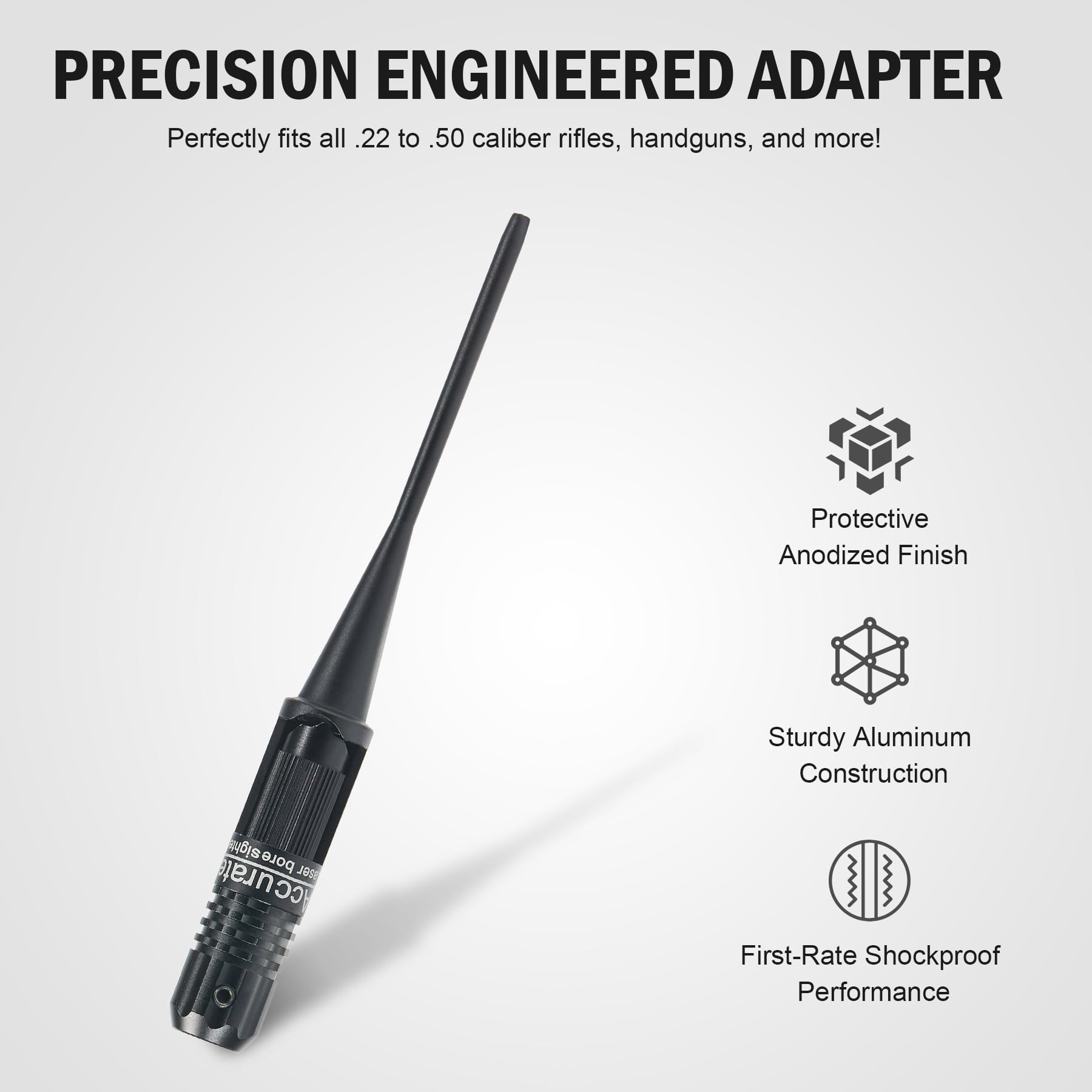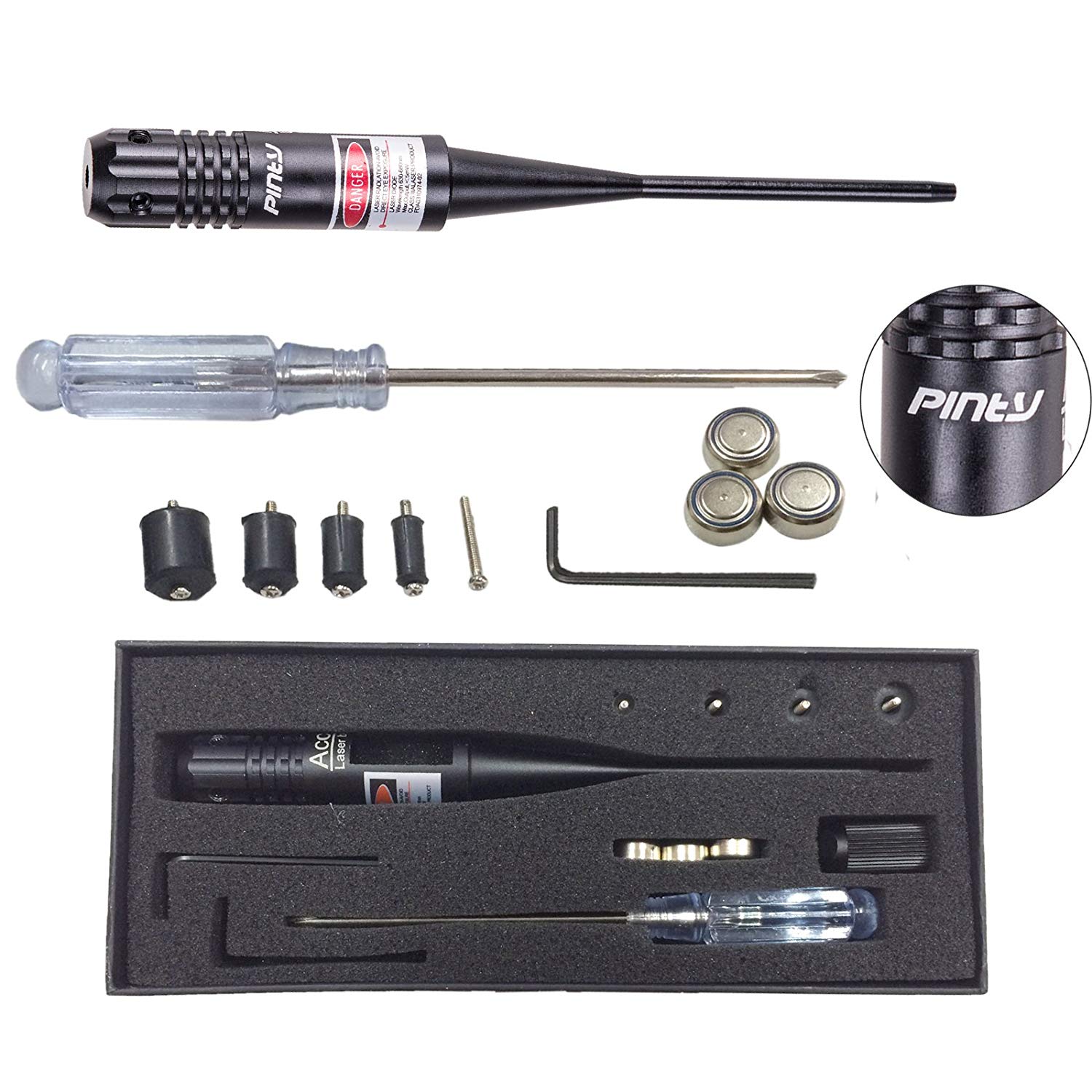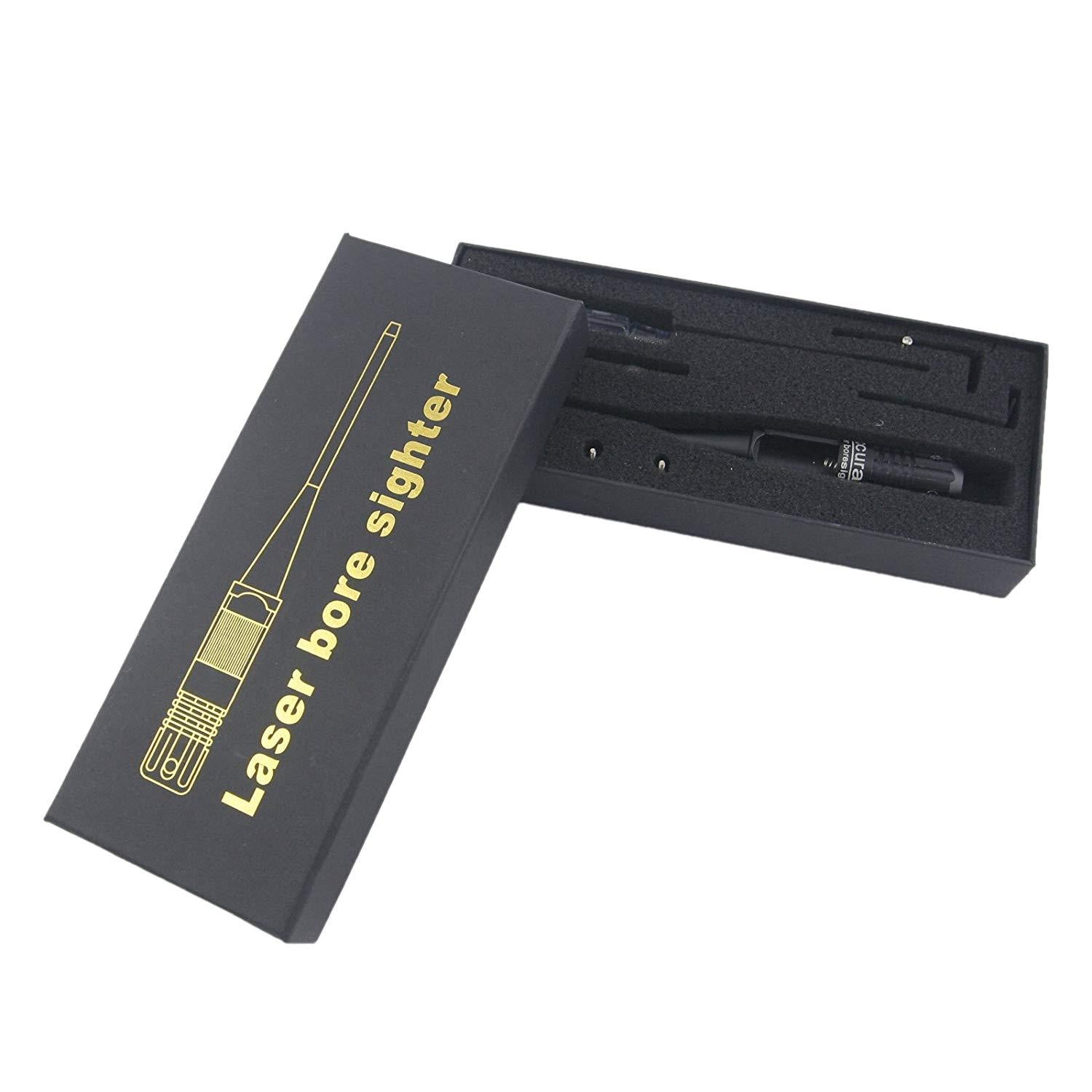 .22mm - .50mm Laser Bore Sighter/Bore Sight Kit
Leaves warehouse in 2 Business Days
Note: Shipping may be impacted by carrier delays
.22mm - .50mm Laser Bore Sighter/Bore Sight Kit

This laser bore sighter is designed for sighting your rifles and shotguns without firing a single shot.
When boresighting with the naked eye just won't do, this safe, easy-to-use tool will get it done.
Simply choose the caliber adapter and place the laser unit in the muzzle.
The sight will emit a straight red laser beam with a long sighting range, providing a precise reference for zeroing in on with your sights or scopes.
Unlike most in-muzzle bore sighters this unit protrudes obviously from the firearm to prevent an accident.
It fits 0.22 to 0.50 caliber rifles, handguns, and scopes and allows for quick and accurate resetting of any sight type (iron, optical, laser, holographic, etc.).
For ultimate accuracy, the boresighter is windage and elevation adjustable.
It's also lightweight and durable and comes with four adapters, extra batteries (six total), and tools so that you'll have everything you need to boresight all your weapons.
Before you order please read the adapter sizes carefully to ensure the adapters fit your gun(s):

Adapter 1: .435 to .50 Cal.

Adapter 2: .350 to .434 Cal.

Adapter 3: .280 to .349 Cal.

Adapter 4: .220 to .270 Cal.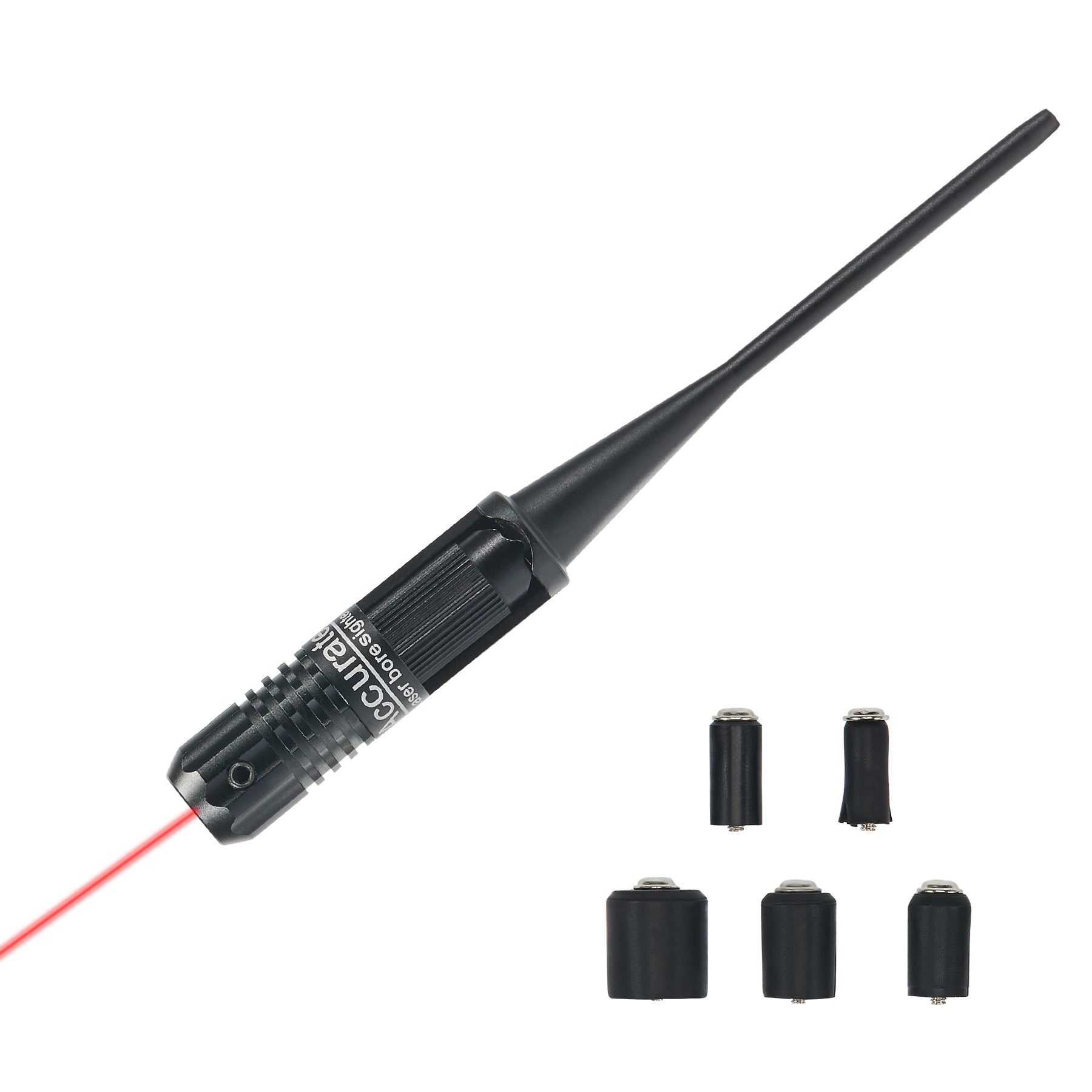 Fits Various Firearms
Comes with tapered adapters for accurate sighting of .22 to .50 caliber rifles, handguns and shotguns.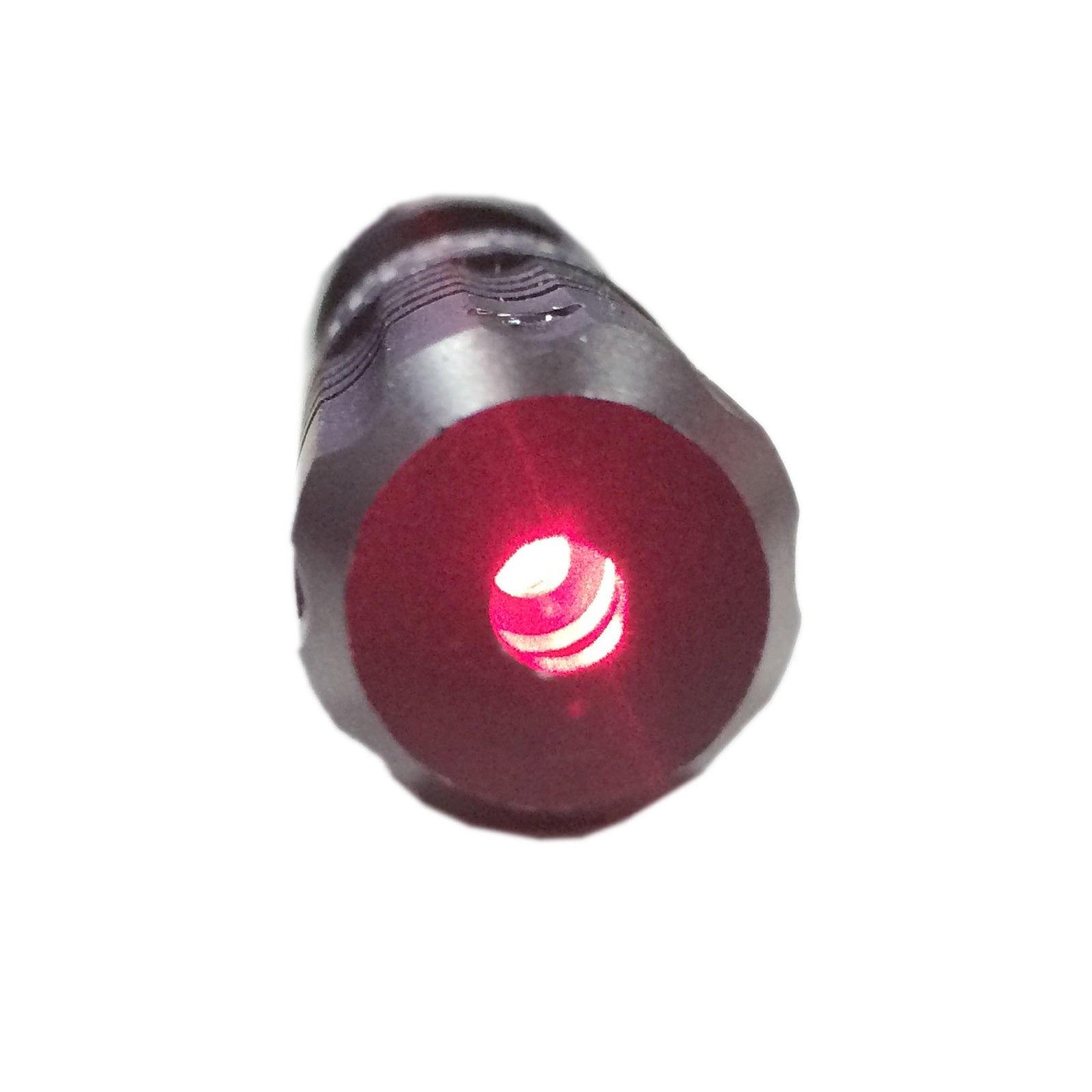 High-Visibility Red Laser
Class IIIa max 5mW laser for highly visible and precise sighting.
Bore site is well worth it
Everything I purchased has been great.
Works surprisingly well
Used it to get an initial setup for a red dot and was actually kind of surprised that I didn't need to make any adjustments when I got to the range.
You do need to adjust/calibrate the thing to get it to work.
I put it in a rifle with a scope that I already had sighted in, a pellet gun sited in for 30ft, and adjusted the laser to match where the scope says it should be pointing. Keeping track of the orientation of the thing, (just picked one of the adjustment screws and make sure it's orientated with the top of the barrel,) I moved it to the 9mm PCC with the newly mounted red dot and sighted that in.
First five shots were perfect at 30ft, and with a little high school trigonometry for an elevation adjustment, the next 5 were also perfect at 75ft.
Works well with pellet rifles, with patience and common sense.
This little device performs as well as can be expected. While it may not be on point accurate, it saved me many shots, by getting me on paper. Zeroed in my scope in 3 shots.
Time and money saver
I should have bought this before I wasted so many clips trying to zero my dot at the range. Yes, I should have sandbagged my zero, but I did not have that option at the range. The nice part is I can use this later for different calibers and not just the carbine I bought it for. I do not know how precise the zero is at 50 or 100 yards, but at 25 and under the zero is good enough to hit within a 3" group and that is me being conservative.