Sold Out
Class IIIA Tactical Green Dot Laser Sight for Handgun & Pistols, 20mm Picatinny Rail Mount
This product is sold out
Features:
DURABLE LOW-PROFILE MOUNT:  The high-performance aluminum build provides a solid foundation that withstands recoil impact and remains sound during use. The laser slights small size (1.6" x 1.8" x 1.4") allows a wide range of use on all size handguns including subcompact handguns. Add a no-show addition to your tool kit!
LIGHTWEIGHT ADJUSTABLE LASER: Adjust the green laser for windage and elevation with the Allen wrench (included) to get the most accurate shot. This 1.6 oz laser mount is lightweight and holds zero well. Improve your aim and bring your targeting to the next level without the extra weight!
RECHARGEABLE BATTERY: Be sure to check the built-in recharging indicator before use. Battery running low? Get back out there in no time with our rechargeable Li-ion batteries. Recharge after use and you'll never need another laser sight!
EASY OPERATION: The ambidextrous on/off switch works for both right and left-hand use. Turn on the device and flip the switch for unmatched aiming precision and accuracy.
WARRANTY: Risk-free purchase with a 6-month warranty (misuse not included). Quality products, great prices and satisfaction guaranteed.

Benefit
Lightweight & easy to use
Holds zero well
Low-profile
Durable aluminum construction
Accurate green Class IIIA Laser Sight



Loosen the mounting screw and push it, the rail system will be extended




Fix the key joint into mounting groove and install the device onto the firearm




Tighten the screw to finish the installation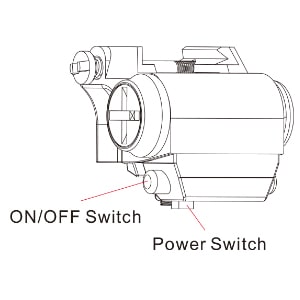 Easy Operation

Press the power switch to turn on and off the device. Use one of the two ambidextrous buttons on the side to operate the on/off switch of the laser.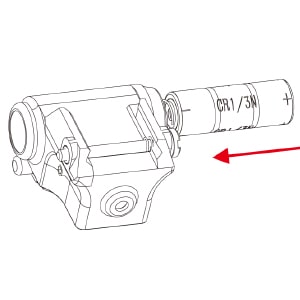 Quick Battery Installation

1. Unscrew the battery compartment with wrench or coins
2. Insert the battery in the right direction of the battery compartment
3. Tighten the battery compartment




Holds Zero Well

 The easy-to-use windage and elevation adjustments allow our laser sight to hold zero well and aim with precision.




Picatinny Style Rail Mount

The Pinty Laser sight is compatible with 20mm Picatinny style rail mounts




Laser Sharp Vision

The powerful device has a far-reaching green laser with unparalleled brightness and clarity.




Compact & Lightweight

Weighing in at only 1.3 oz, this tactical light will further your aiming abilities while keeping your handgun light and easy to control.
Specifications:
Material: Aluminum
Color: Black
Usage: Outdoor sports; lighting
Dimensions: 2.0*1.5*1.8in
Net weight: 0.1lbs/ 46g
Accessories: 3 batteries; hollow ring (for you to open the battery cap)