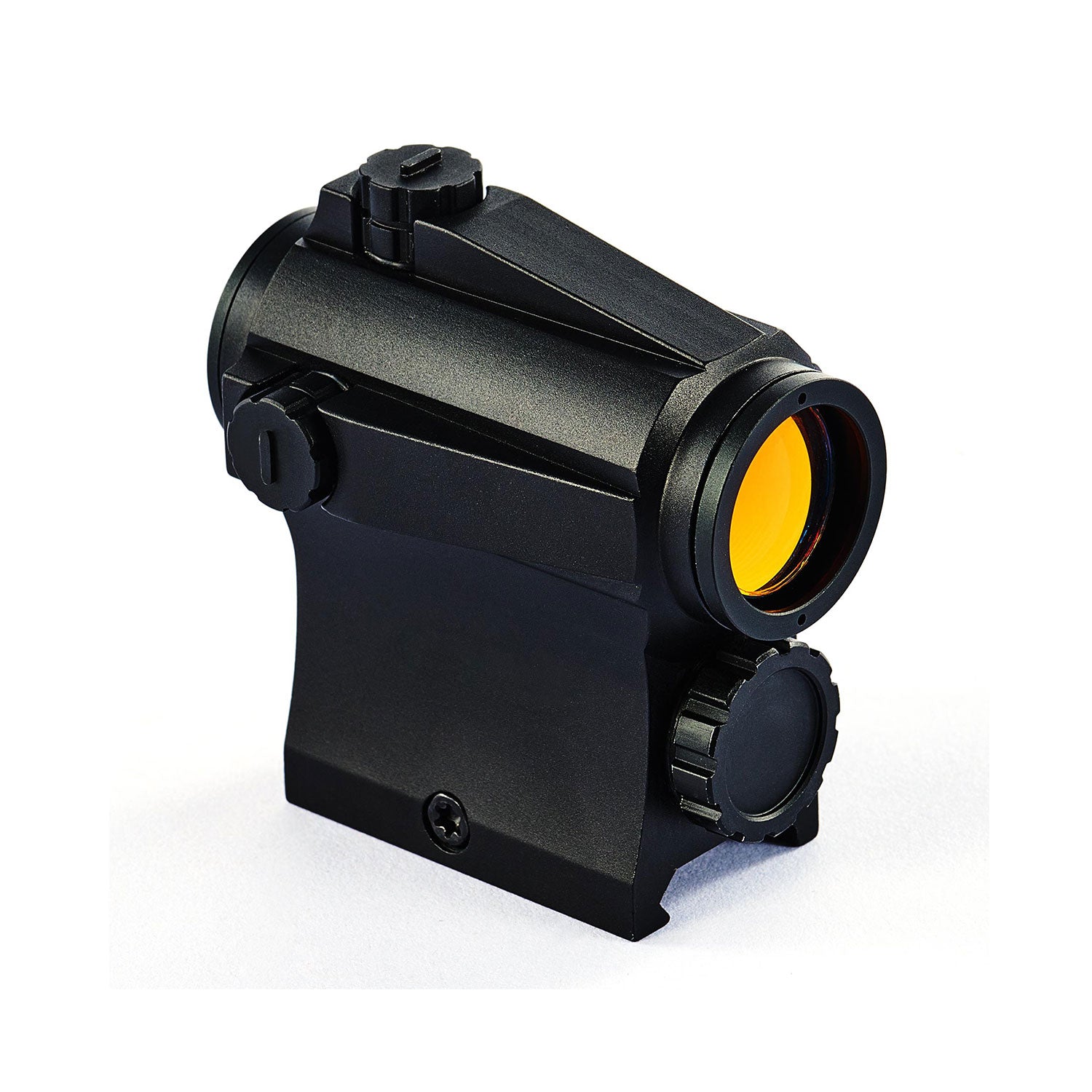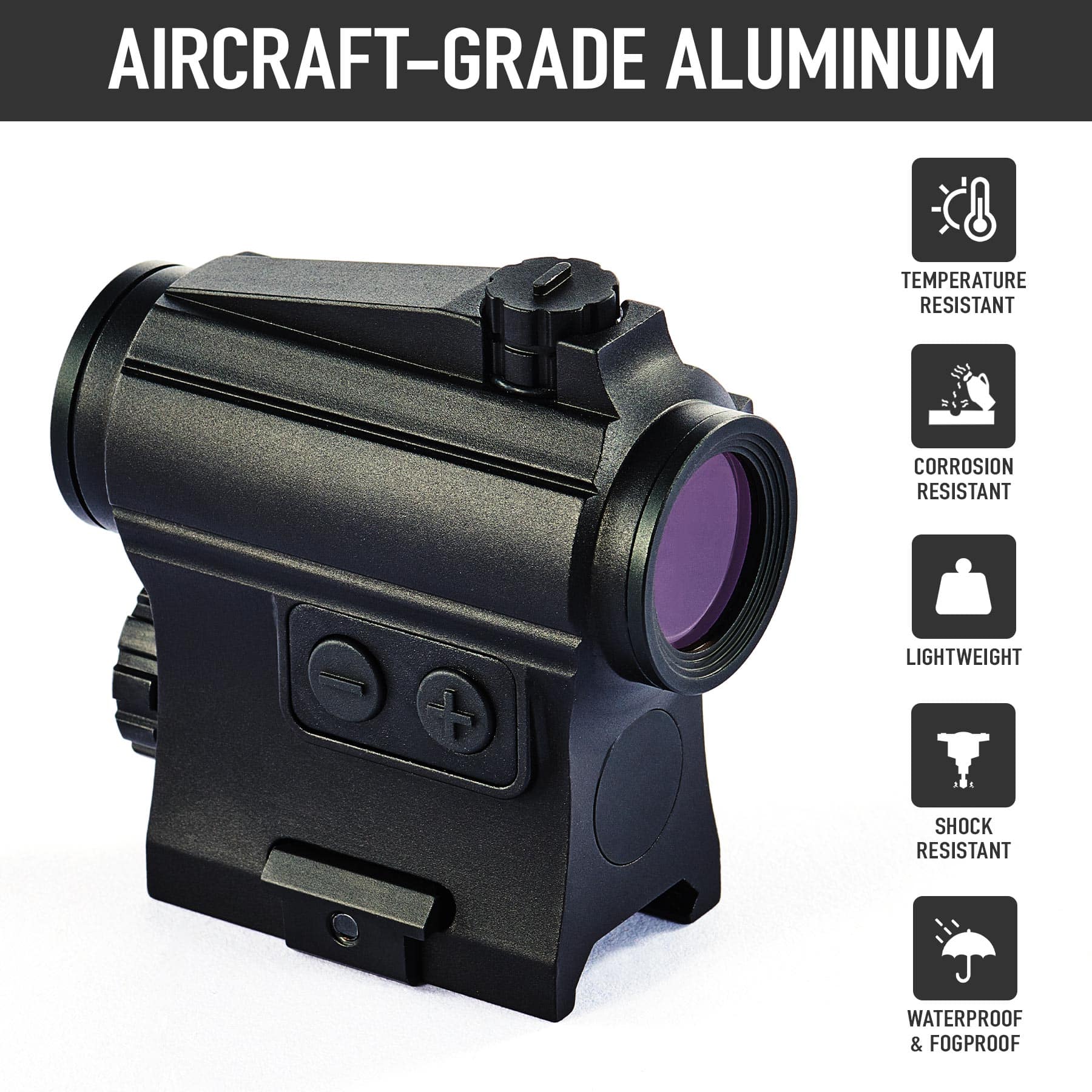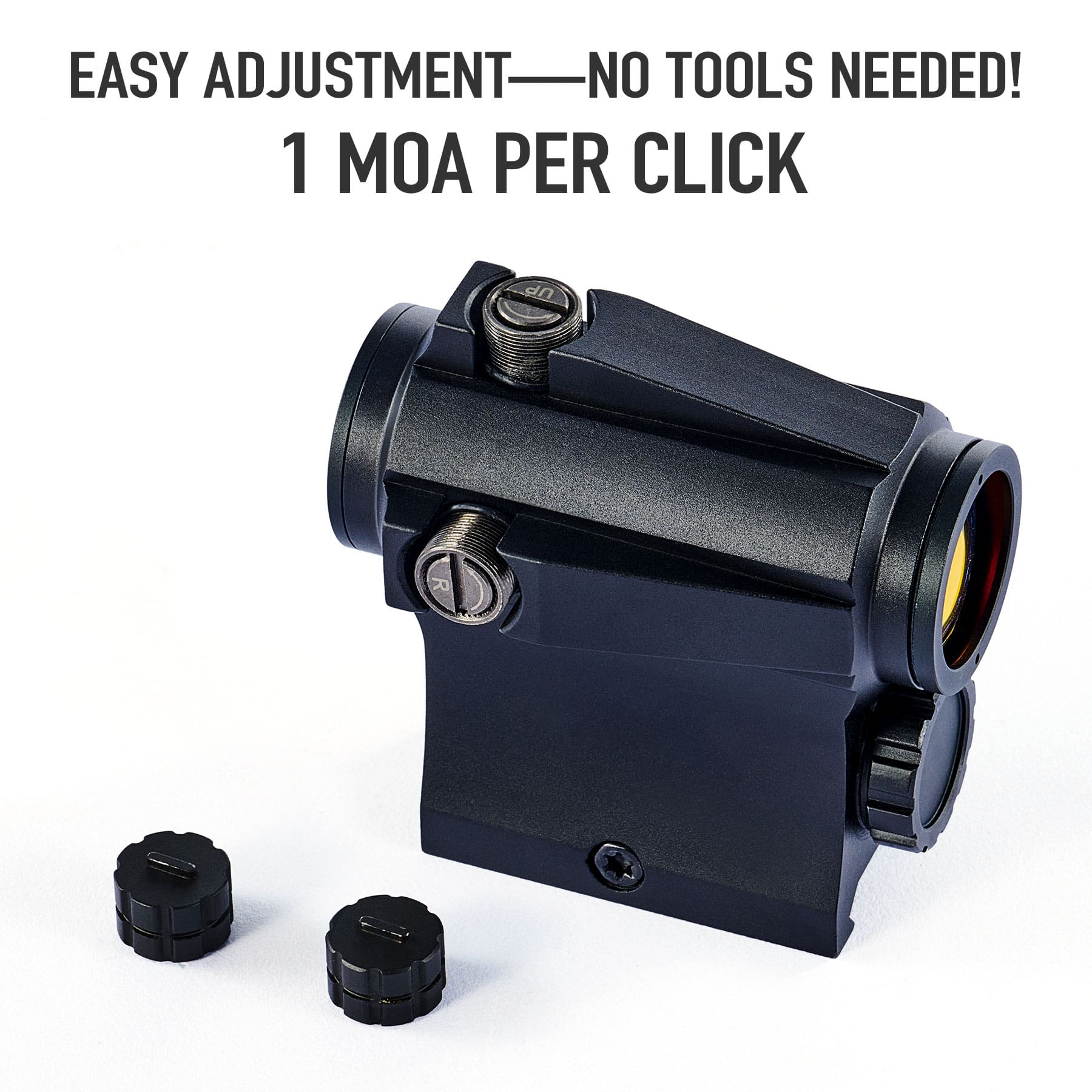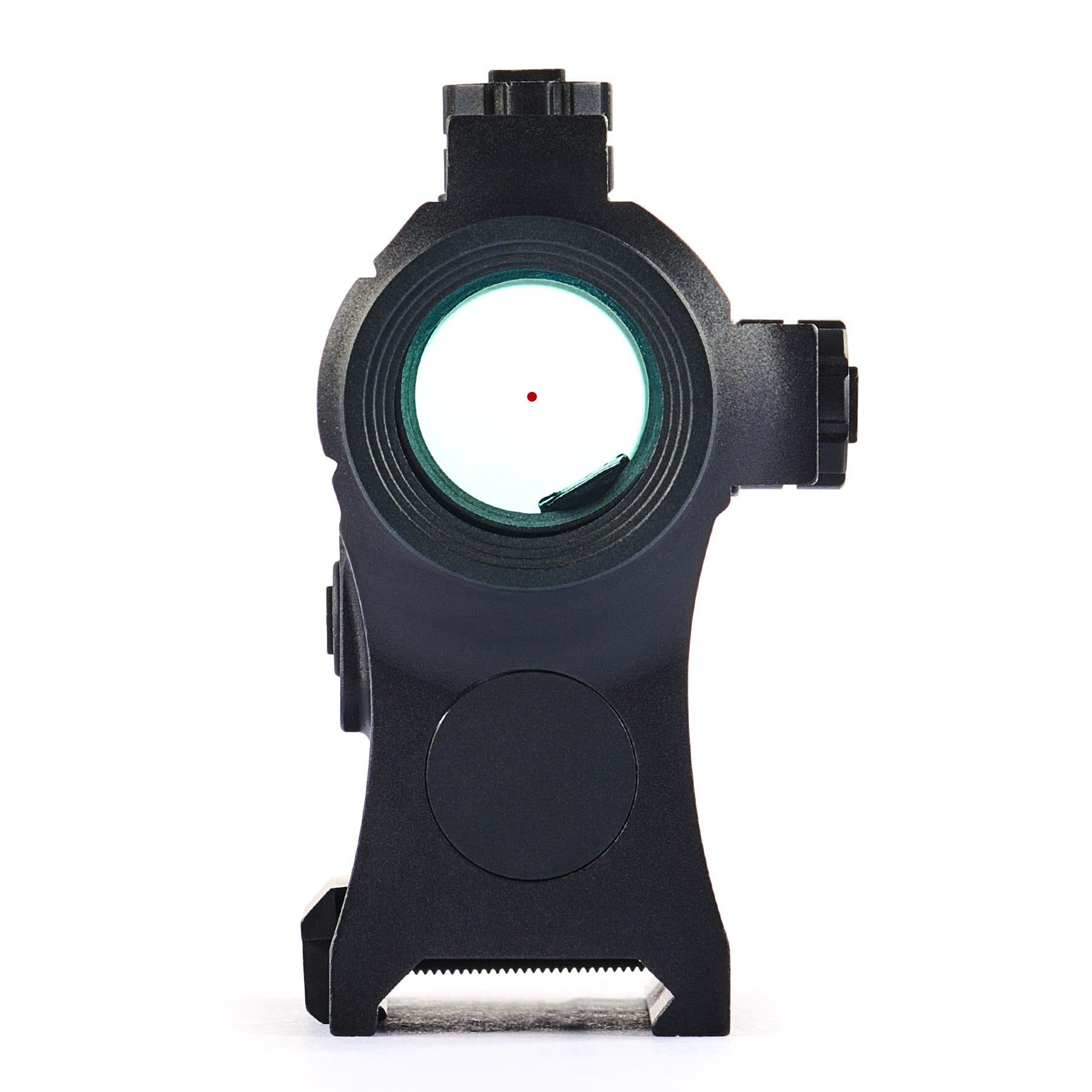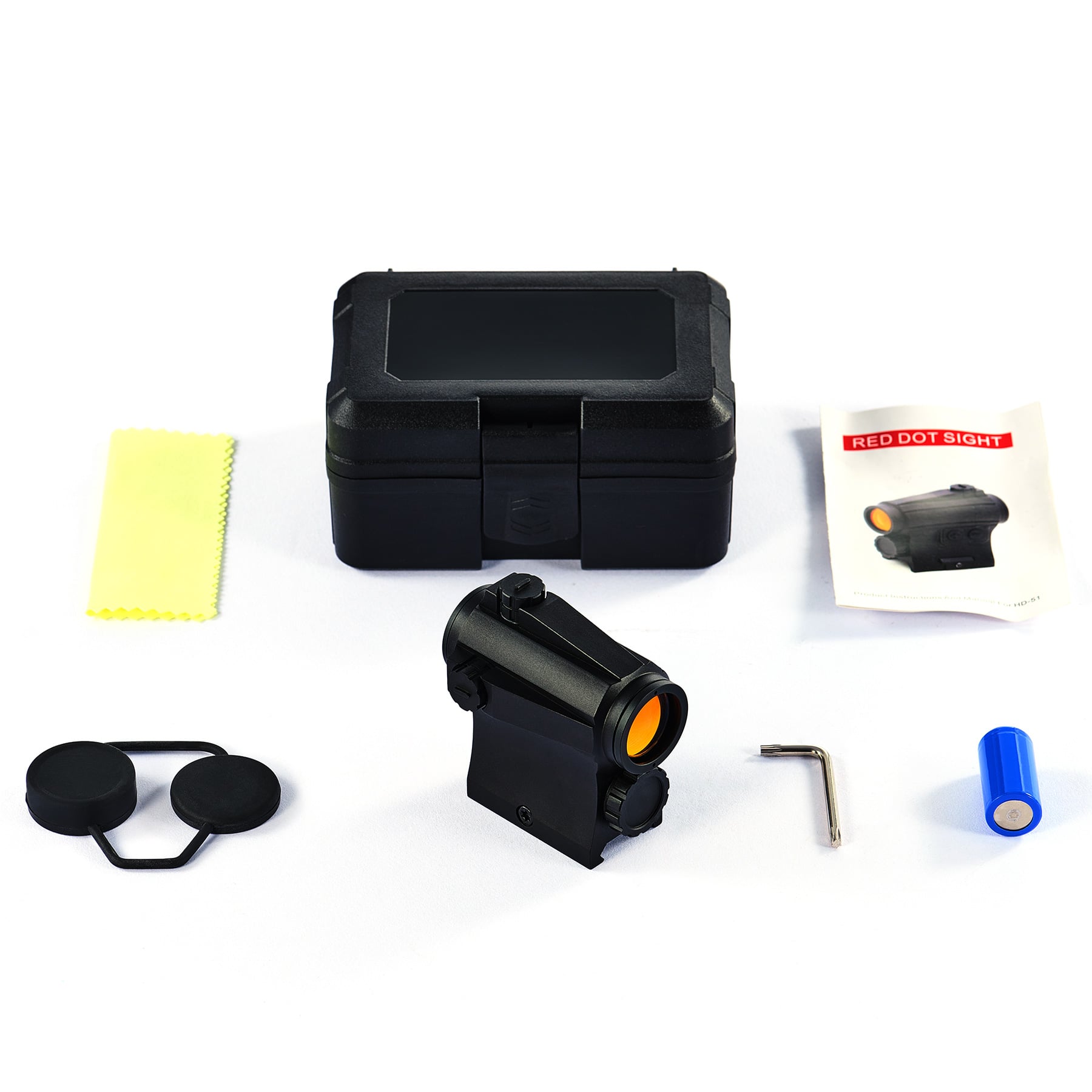 1x20 Reflex Sight Rifle Scope with 8 Brightness Levels, 3MOA
Leaves warehouse in 2 Business Days
Note: Shipping may be impacted by carrier delays
1x20 Reflex Sight
Go easy on your eyes and hard on your target!
This 1x20 red dot sight with a riser mount is here to please. Knowing that the lens is the soul of every scope, offering precision ocular and objective optics with multiple coatings to provide optimal clarity and scratch resistance at all times.
The tube between them is filled with nitrogen to offer waterproofing and protection against fog, shock, and condensation.
Our rifle sight has 8 brightness levels for visibility in almost all lighting conditions. The durable 6061 aluminum alloy is coated with a black anodized finish so you get a lightweight scope built to last.
The convenient knob makes windage & elevation adjustment a breeze, modulating 1 MOA per click for superior precision.
Fitting any firearm with a standard 20mm Picatinny or Weaver rail thanks to a co-witness riser mount, our 3 MOA optical sight is a must-have for both handguns and long guns including rifles, carbines, shotguns, airsoft guns, bb guns, and more.
Whether you're hunting, practicing shooting, undergoing tactical training, or just enjoying weekend plinking, paintball, or airsoft competitions, this Pinty red dot reflex sight is the best you could ask for.
 (Cooperation with Hiram)
8-Level Variable Brightness
8 digital brightness modes optimize red dot visibility in any lighting conditions.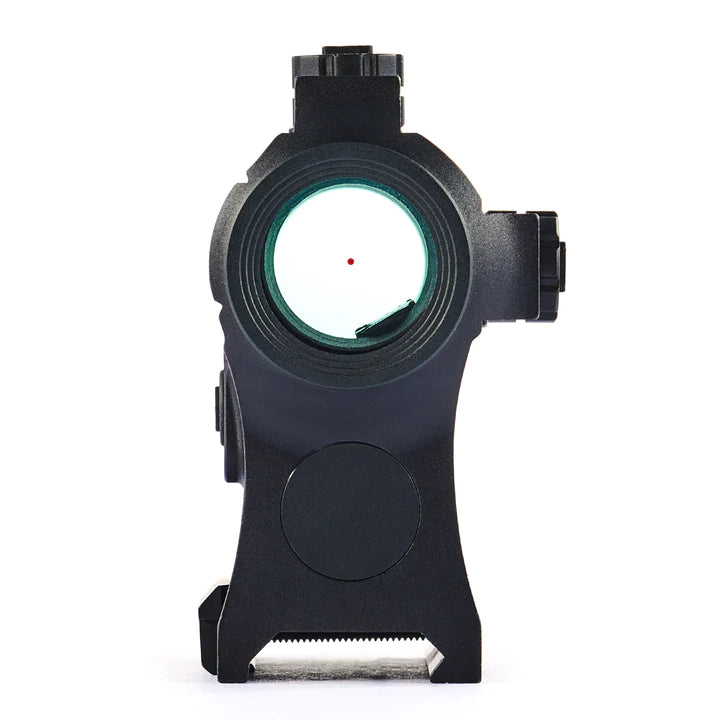 Unlimited Parallax-Free View
Parallax-free unlimited eye relief allows rapid target acquisition.
User-friendly and Reliable
It stays zeroed and performs consistently, providing a reliable aiming solution for any shooter.
Durable Build Quality
Built with durability in mind, this reflex sight is rugged and resilient. It handles recoil well and maintains its zero even after extensive use.
Quick Target Acquisition
The 1 MOA dot size provides precise aiming for improved accuracy. With its clear sight picture, this reflex sight allows for rapid target acquisition in any shooting scenario.
As good as the $200 Store Brand
This is so good for the money. I have similar high dolla red dots that don't perform as well as this dot will. I mounted on Bushmaster 450 to test the limits of the mount and the reticle.